The Loop
Aaron Rodgers, Chris Paul to host NFL vs. NBA Ryder Cup-style golf event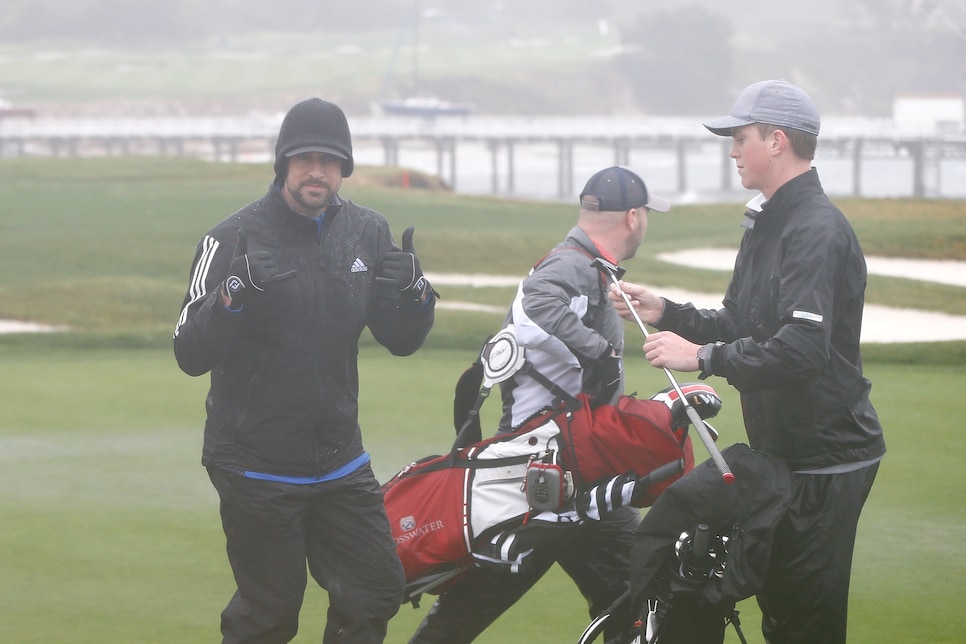 Golf's Ryder Cup will be played in France this fall, but a group of NFL and NBA stars led by Aaron Rodgers and Chris Paul will square off in a similar format this summer. So let the lobbying to be a captain's pick begin!
On Wednesday, Turner Sports and CAA Sports announced "The Showdown," which will take place June 27-28 at Mohegan Sun Golf Club in Uncasville, Conn. Bleacher report will provide live coverage of the event across its social channels. In addition, TNT will air a one-hour special on the charity tournament following its coverage of the second round of the PGA Championship on Aug. 10.
"I couldn't be more excited for 'The Showdown' this summer," said Rodgers, who has become a familiar face on the celebrity golf circuit, including several appearances at the AT&T Pebble Beach Pro-Am. "While the NFL and NBA are home to many of the greatest athletes in the world, a golf course is an entirely different battlefield. I am extremely passionate about golf, and look forward to assembling a team of the NFL's top golfers to determine, once and for all, which league is truly top on the links."
Sounds like this might get more tense than Europe vs. the United States.
"Golf is a favorite sport of mine and I'm thrilled to be hosting this unique tournament where NBA and NFL athletes will trade the court and field for the green," said Paul, who is hoping the event will be a victory lap after a successful NBA playoff run. "Competitiveness is essential in our respective sports and I look forward to competing alongside and against the best athletes while raising money for charity."
Notice how much Paul talks about this as a competition? This is no exhibition to the feisty point guard. In fact, he's probably already lodged an official complaint regarding Larry Fitzgerald's controversial handicap If he's smart, though, he'll put aside his own personal rivalry with Steph Curry and get him on his squad. That dude can play.
But Rodgers probably has the best pool of past and current players to choose from if you scan Golf Digest's most recent top-100 pro-athlete ranking. Just the collection of golfing kickers, from Josh Scobee to Ryan Succop, would give Team NFL a big, um, leg up. Plus, Rodgers has a bit more free time these days to start recruiting players and planning matching golf outfits. Good luck, CP3.