The Loop
A very shredded Joe Thomas kicked some CrossFit butt on The Titan Games
Remember Joe Thomas? You know, the sole NFL player on at least eight consecutive Cleveland Browns rosters? Well, ol' Joe (actually he's only 35, but just go with it) used to look like your prototypical offensive lineman. Large. Vaguely in shape. A big dude, but not a professional athlete, at least by the if-you-saw-them-at-the-gas-station eye test.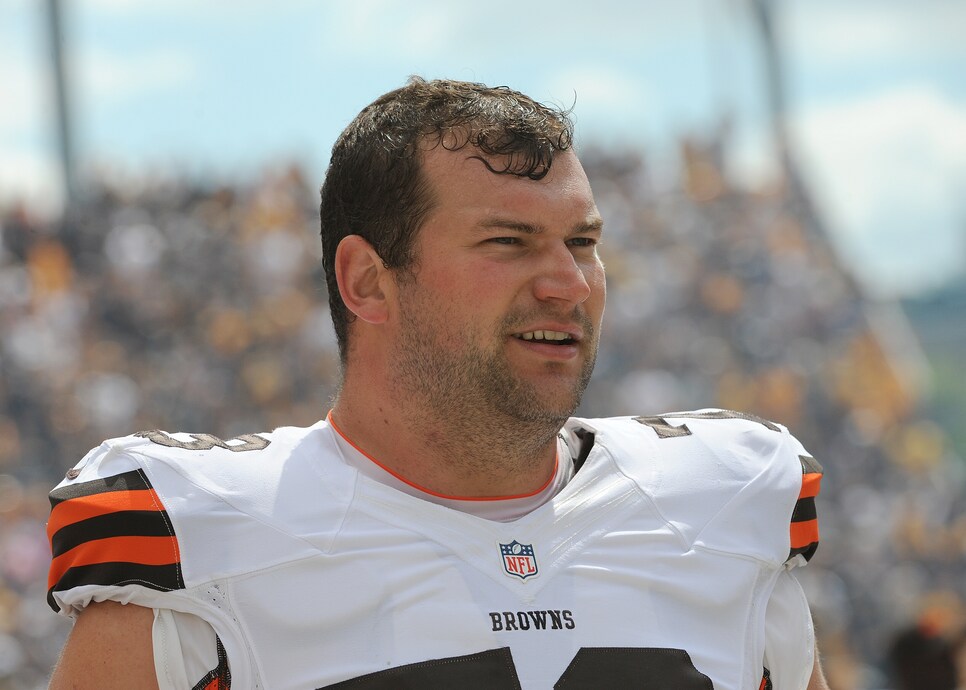 In retirement, however, when most former NFL lineman inflate like air mattresses and would rather go to death row than the weight room, Thomas has gone the other way and HARD. Not longer the pudgy people mover he used to be, Thomas is a lean, mean tire-flipping machine now, and on Monday he put his new physique to work on the Dwayne Johnson-hosted, American-Ninja-Warrior-but-make-it-CrossFit reality TV competition, 'The Titan Games'.
Facing a pair of CrossFit-trained fire fighter/soldier badasses, Thomas absolutely owned, throwing his 6'6" frame into, over, and across everything the NBC producers threw at him. Sure beats slopping it up in the Dawg Pound, that much we'll say.
Don't tell grandpa, but big uglies just ain't what they used to be.
The opening race was a photo finish, with Thomas making up massive ground on the 300-pound boulder pull, but the second of the night was an absolute runaway. Thomas even managed to make short work of the "cage crawl" despite being, in the immortal words of Gaston, roughly the size of a barge.
Suffice to say, we're happy to see Thomas fit and firing, and, you know, winning something for once. Lord knows he's earned it.