The Loop
A spandex skeptic's guide to WWE SummerSlam 2017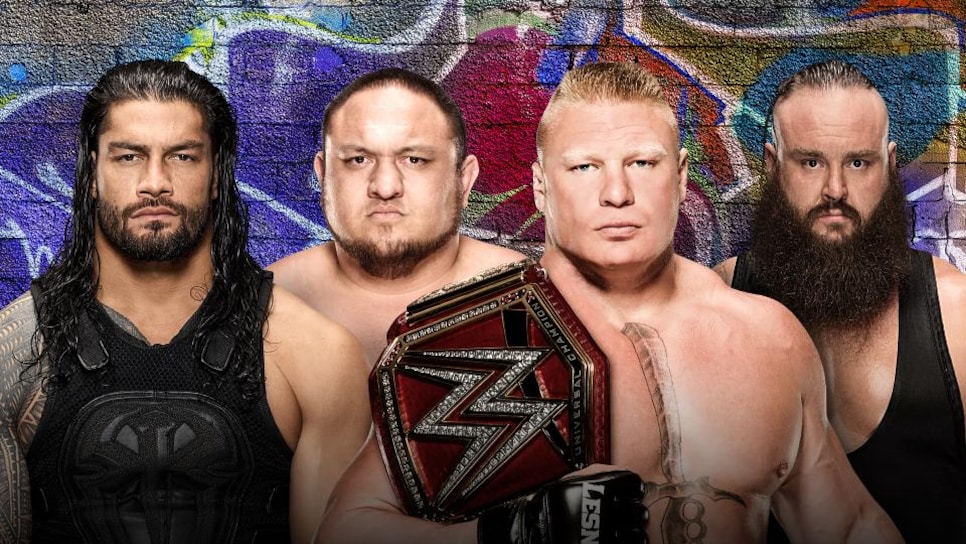 Before Mayweather vs. McGregor, before Canelo vs. Golovkin, and (hopefully) before this entire planet sheers off its axis and goes spinning into the formless vacuum of space like an errant frisbee, we, combat sport-loving citizens of a post-Coliseum world, must first survive [the opening notes of Scorpions' "No One Like You" wail over the loudspeaker] WWE SUMMERSLAM 2017!
Now I know what you're thinking: Wrestling? Still? But as millenials' biological need to be ensconced in nostalgia at every waking moment has intensified, so has the demand for the WWE. Revenue is up 10% year over year, WWE Network subscriptions have skyrocketed to well over 1.6 million, and total video across the brand's social media platforms recently eclipsed 4 billion (with a B). In other words, if you're NOT watching, you're the exception, not the rule.
But don't worry. The WWE's second biggest PPV event of the year may be mere days away, but we're here to help, getting you up to speed on everything you missed while you were busy being an adult for the past decade. So grab that fold-up chair and rub me down in baby oil, because it's time to send this one off the top rope.
I think I remember SummerSlam as a trace element in the Mountain Dew/Halo/Cheeto dust swirl of my youth. Refresh my bong-fried memory again? SummerSlam is World Wrestling Entertainment's summer tentpole event which, if you can't guess by the name, features plenty of sweaty bedazzled man slamming in an arena full of other sweaty (significantly less bedazzled) men. To use a clunky every-sport analogy, if WrestleMania is WWE's Super Bowl—and it is—then SummerSlam is its Pro Bowl: Sunnier, funnier, and teeming with sentient muscle balls wearing Hawaiian shirts like they hoped they were going to be the only one to think of that.
Boy, what a glowing endorsement. Maybe I'll just watch Thrones instead… Well, actually, if you like Game of Thrones, there's plenty of demo crossover here. 2016 SummerSlam breakthrough Finn Bálor—who's been out for almost a year following a shoulder injury sustained in last year's inaugural Universal Belt bout—is set to revive his dormant "Demon King" shtick for a grudge match with Bray Wyatt. Meanwhile, Brock Lesnar is pretty much The Mountain. Sure, there are no dragons, but it can't be Christmas every day either.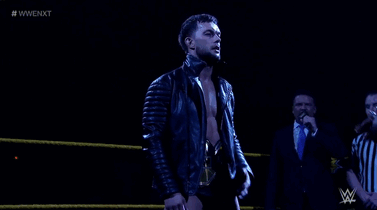 If you watch 60 Minutes on Sunday nights and fancy yourself a Serious Person™, however, I strongly suggest you have a few beers before attempting to turn into the spin. I'm a miserable, dignified f—k too, but if you give it a chance, you'll be amazed what watching a bunch of pleather panty-clad women (or men, whatever works for you) beat the shit out of each other on live TV can do for your mental health.
Did someone say pleather panties? OK, I'm in. So what are the major storylines I should, uhh, buff up on? As always, it's all about Brock Lesnar. The only dude to ever successfully crossover from sports entertainment to actual sports (and back again) has been setting up a return to UFC for several months, and SummerSlam looks like it could finally be the catalyst. Lesnar will be competing in a Fatal 4-Way—
Wait, wait, wait: Fatal 4-Way? A four-hulk free-for-all. No teams, no rules, just right.
OK, go on… against fellow prehistoric rock monsters Roman Reigns, Samoa Joe, and Braun Strowman in a battle to retain the Universal Championship (don't ask, we doubt even Vince McMahon could explain it). Due to the "random" (and by random we mean obsessively scripted) nature of the Fatal 4-Way, however, Lesnar's sideshow manager, Paul Heyman, has already gone on record saying that if Lesnar loses the belt, he will walk away from the WWE.
Expect Lesnar to lose the belt.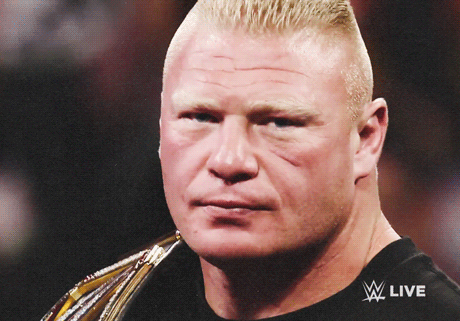 That's not the only match though right? Not. Even. Close. In addition to a full slate of Saturday action from the WWE's increasingly popular feeder league, NXT, the main SummerSlam fight card also includes New Japan Wrestling sensation Shinsuke Nakamura—think Thriller-era Michael Jackson crossed with the Drunken Master—battling Jinder Mahal for the WWE Championship, Alexa Bliss and Sasha Banks facing off for the incrementally de-sexualized Raw Women's Championship, and midtown-Irish-pub-level parody Sheamus teaming up with Cesaro to fend off white trash heartthrob, Dean Ambrose, and reformed dick-pic-er, Seth Rollins, for the Raw Tag Team Championship.
Sounds like my family reunion… ZING! And as if that wasn't enough speedo-and-bondage-boot action for you and your suddenly interested girlfriend, John Cena—who you've probably actually heard of—is set to wrestle Baron Corbin, while fan favorites AJ Styles and Kevin Owens will fake-punch it out for the United States Championship, with the comish's son, Shane McMahon, serving as the guest referee. Shane is best known for his death-defying leaps in and around the ring (and for surviving a recent helicopter crash), though, so expect him to male-stripper tear his too-small zebra stripes off and flatten someone like an asphalt roller at some point. Hell, maybe he'll even win the belt. Who knows, sometimes I swear they make this shit up as they go.
That's a lot to process, even if you are one of the 12 college-educated viewers. Any tips on who to root for? Sure. Maybe these pocket bios will help.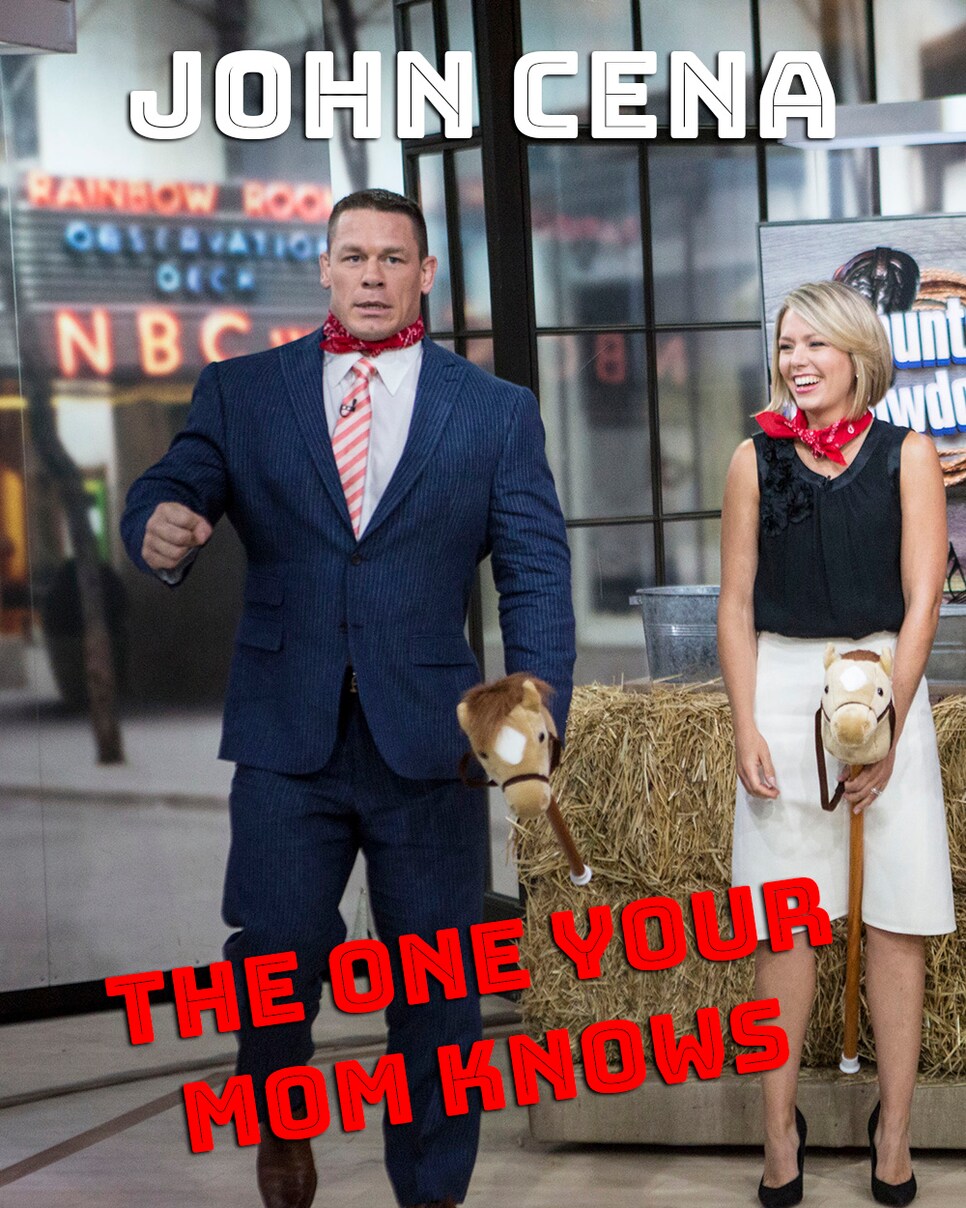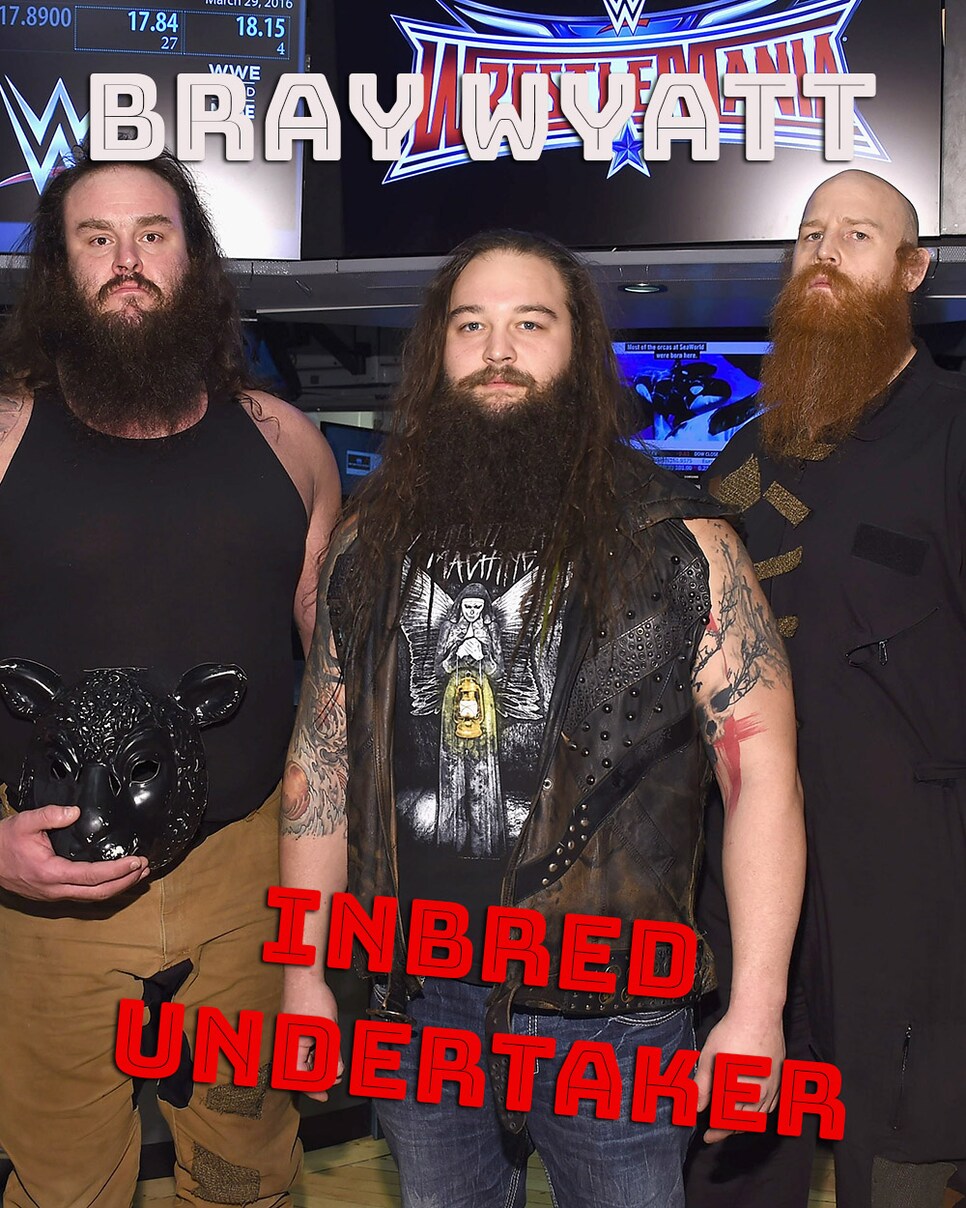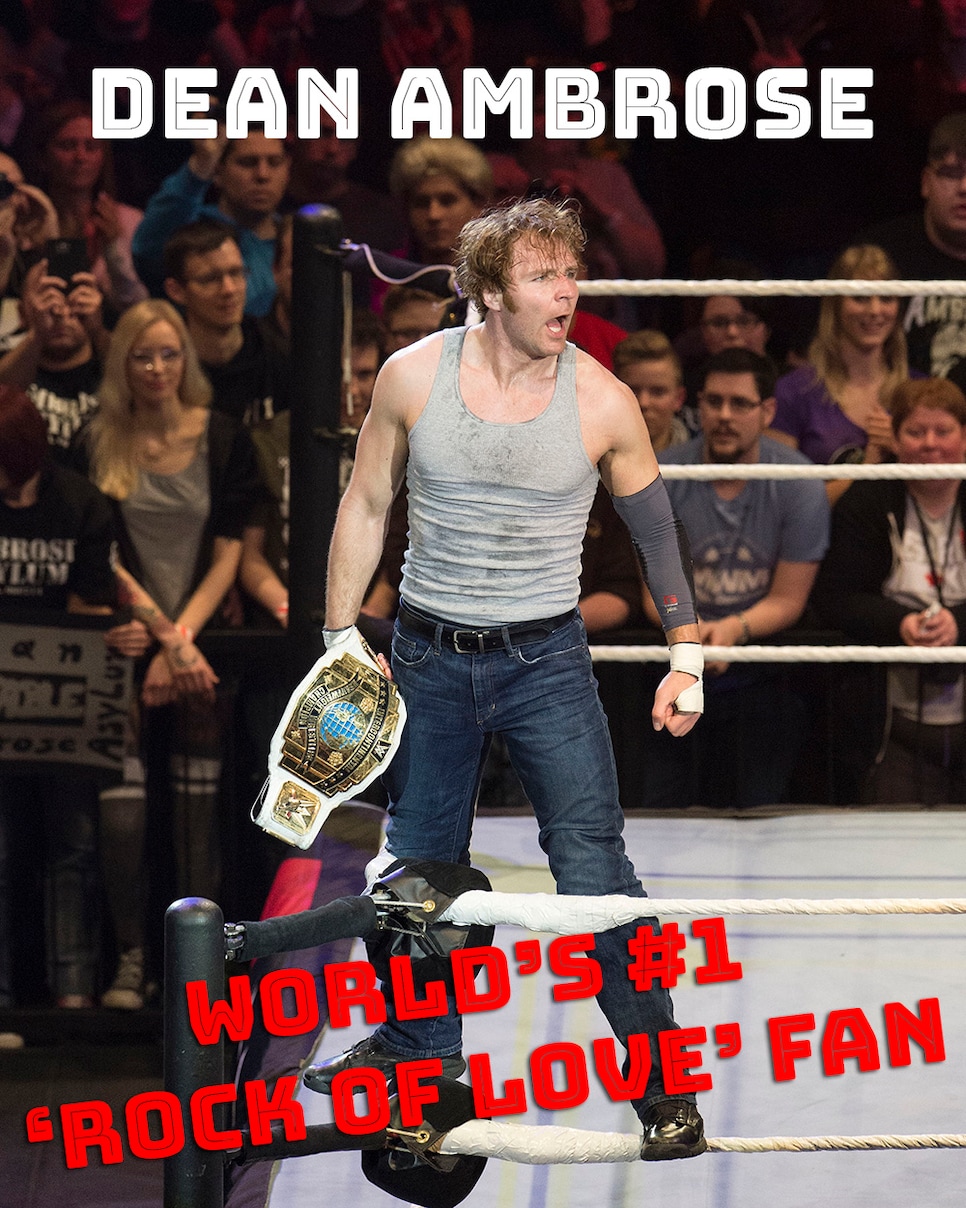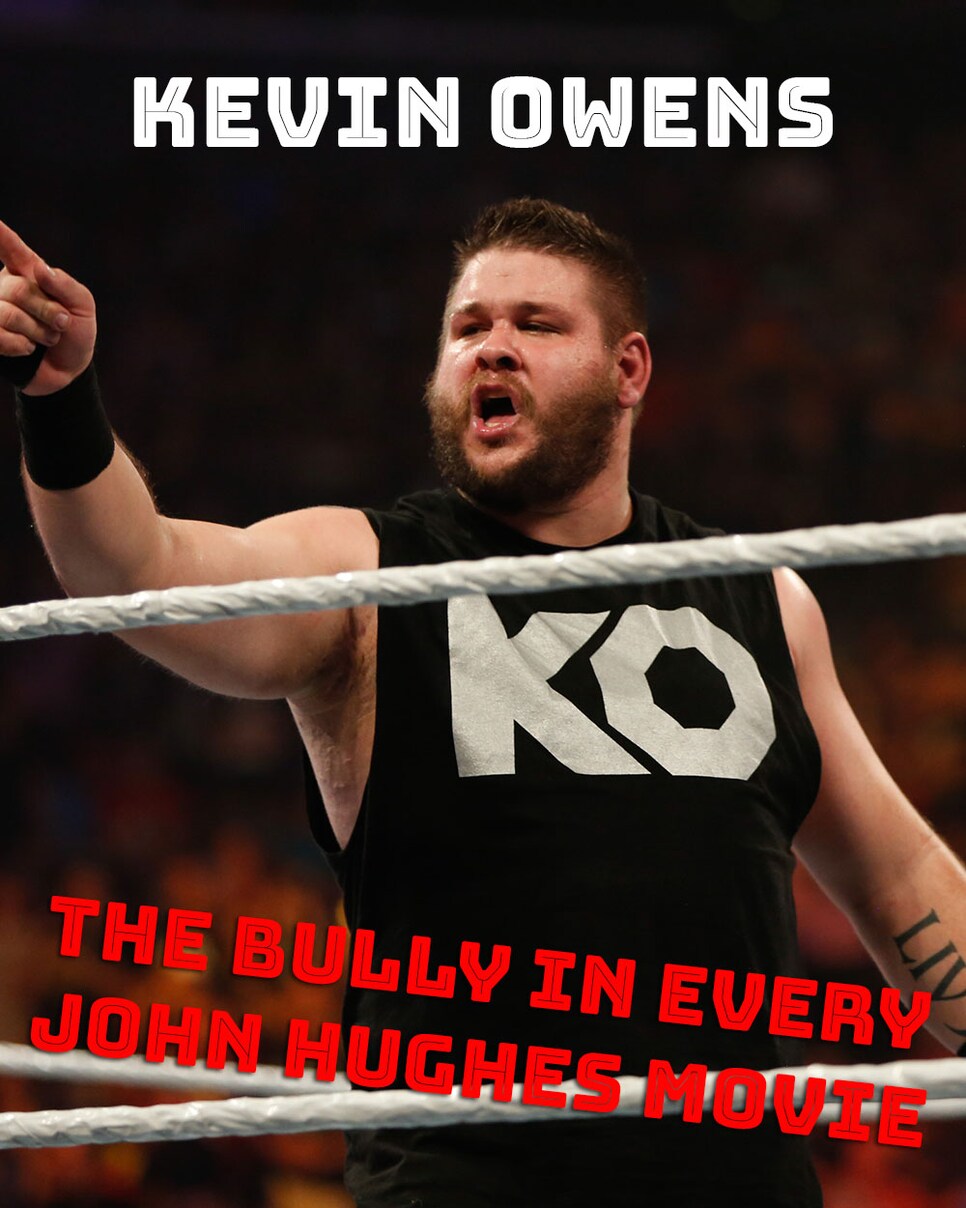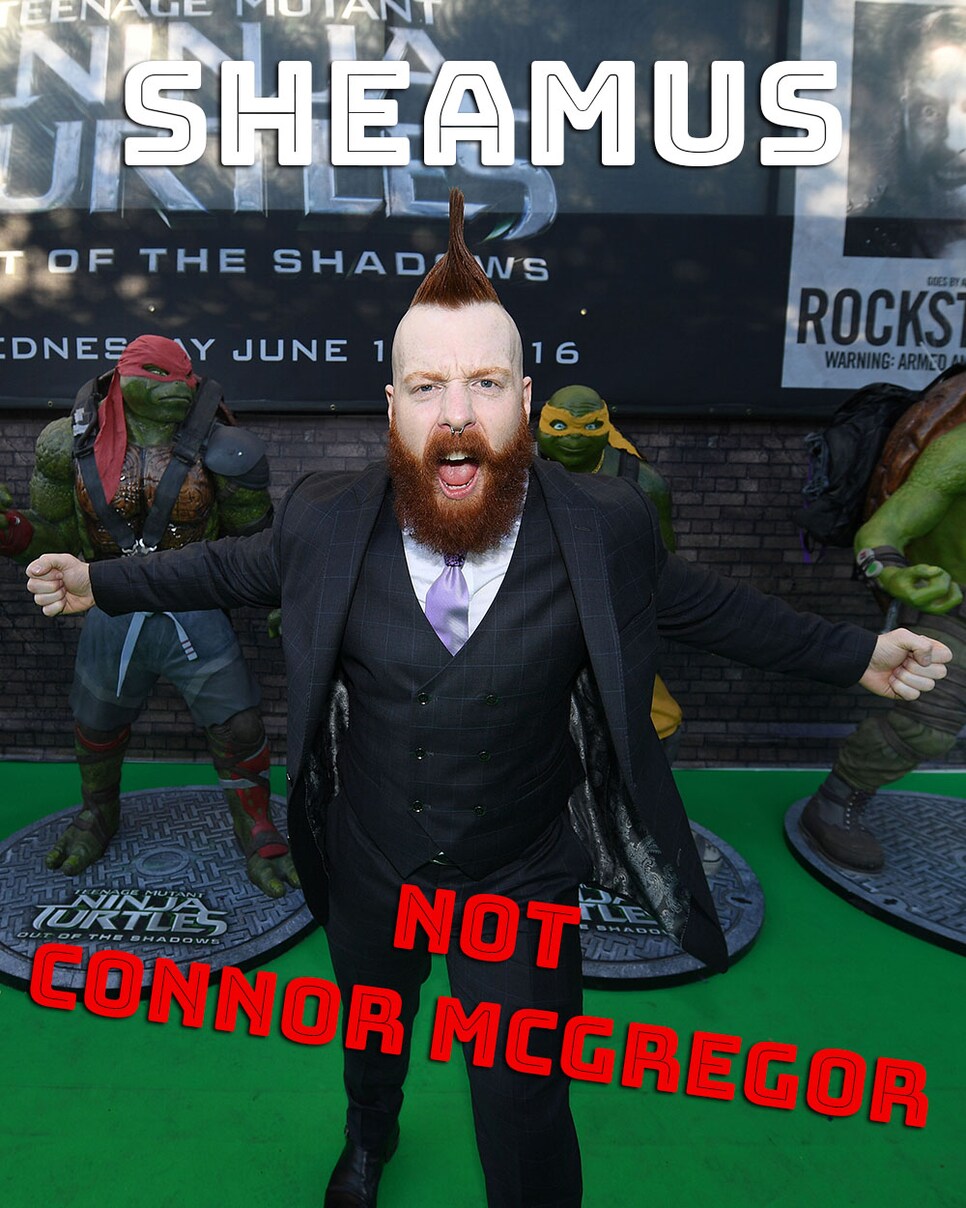 Any other insider advice? Yeah, make sure to load up on snacks—anything with "nacho" flavoring will do—and cardboard vats of fried chicken, if readily available in your area of West Virginia. SummerSlam is like seven grueling hours of all America, all the time, and you'll need to periodically refuel if you want to have anything left for that Monster Truck rally tomorrow.
Also, try not to mention it in front of your office IT guy, unless you want to spend half the morning searching your desk for something stab into your earholes while he grandstands about The Miz's inauthentic ego-worship, only to realize you loaned your scissors to Steve last week and this is your fate now, you stupid, stupid idiot.
So say I hypothetically wanted to watch this thing, you know, as a sociological experiment or whatever, how would I do it? Well, if it's an immersive societal examination you're after, head on down to Barclays Center on Sunday night, where half of Pennsylvania, some of New Jersey, and most of Long Island will be found in a state of mutually suspended reality.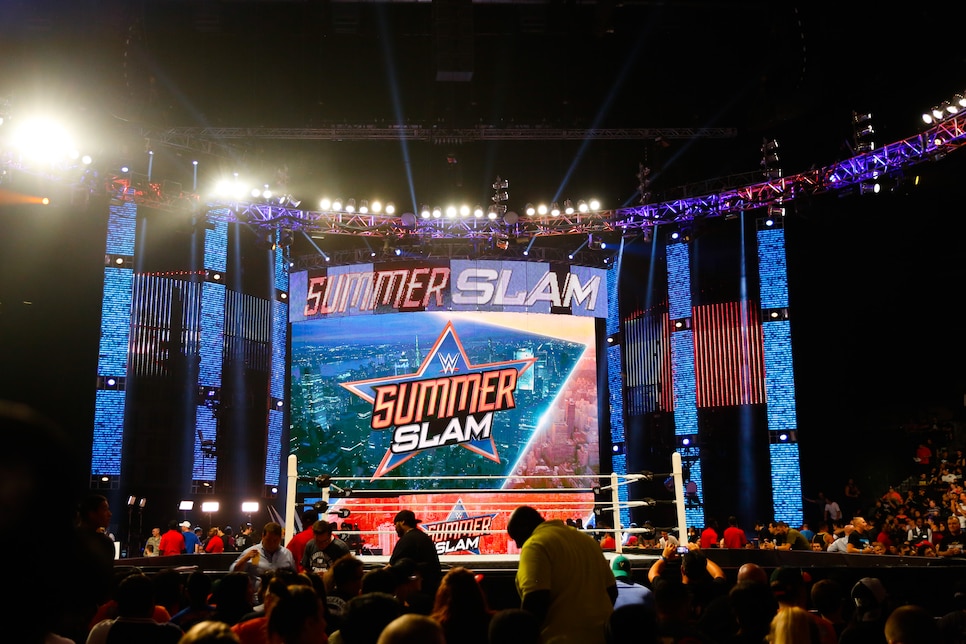 If you'd prefer a nostalgia experience far from the prying eyes of anyone you'll ever have to see again in your entire life, however, then pay-per-view or a WWE Network subscription (boy, you really got into this, huh?) should do the trick. Either way, go in with an open mind and—if you're watching with friends who are fans—zipped lips. Everybody knows it's fake and saying so doesn't make you a beacon of truth in the eye of the world's spiraling factacolypse.
It just makes you an asshole.