A parrot will announce a Tampa Bay Buccaneers draft pick this year because why the hell not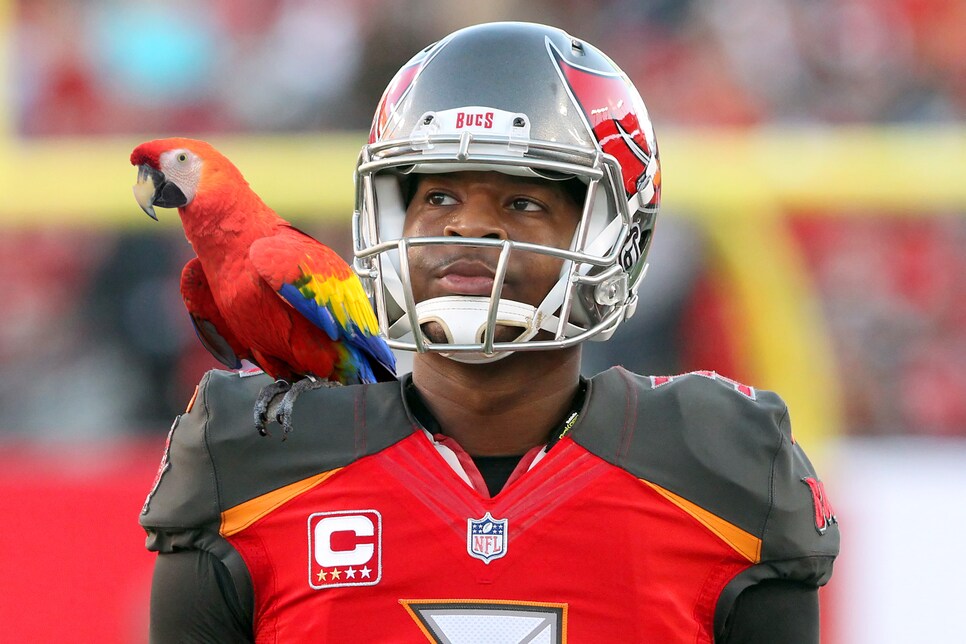 If you make it to the third day of the NFL Draft, congratulations and god help you, you are officially the most loyal sports neckbeard in America. This year, however, there may actually be reason to tune in over the weekend, with both the Tampa Bay Buccaneers and NFL confirming that a living, breathing, totally-not-animatronic parrot will announce a Bucs pick live from the deck of the Raymond James Stadium pirate ship sometime on Saturday afternoon:
Continuing a long-standing tradition of Bucs' Draft Day incompetence that once saw them select THE WRONG DAMN PLAYER, we are almost certain (and definitely hopeful) that this will all blow up and blow up spectacularly. Perhaps Petey the Parrot will have something uncouth to repeat about a reporter's undergarments. Maybe he will crap all over Bryan Glazer's head. Either way, you better believe we will be glued to the TV like Mel Kiper's hairpiece, willing on live, televised catastrophe with every fiber of our hopelessly sadistic beings.