News
A Connecticut golfer's long road to a state title included a stop in Golf Digest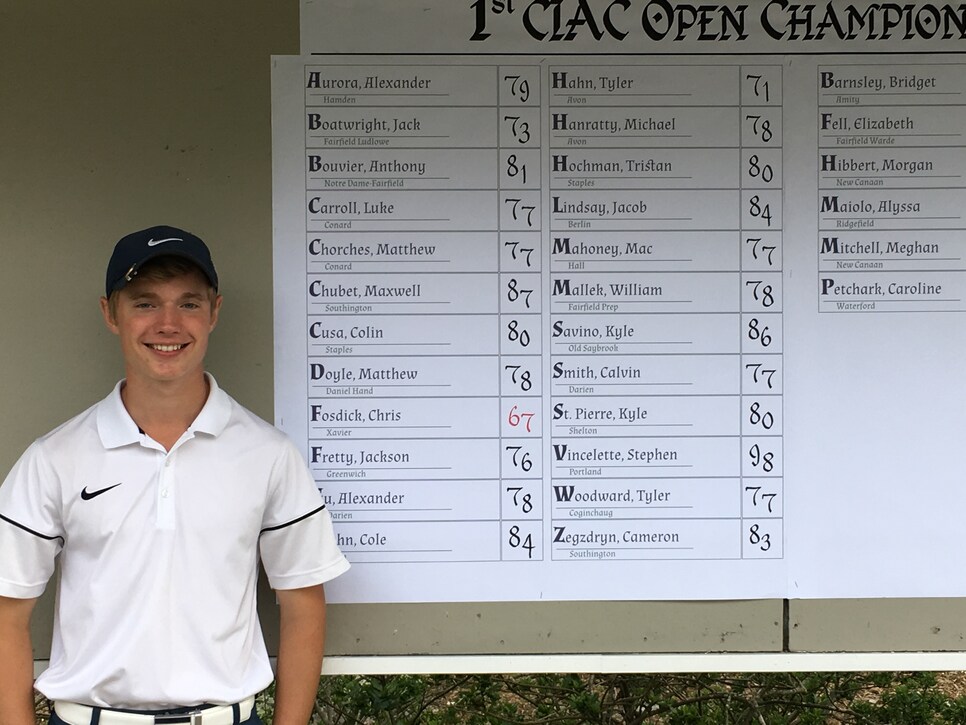 All 67s are good, but some are better than others. On Saturday, a Connecticut kid named Christopher Fosdick carded one to capture the state title. What made his 67 special wasn't the moment (it was the first time high schools of all sizes in the Constitution State had gathered to crown a true winner in the CIAC Open) nor the course (with firm, raised greens and tightly wooded holes, Black Hall Club in Old Lyme isn't the type to give up seven birdies to just anyone). It was the fact close readers of Golf Digest knew about Fosdick before he could play really good golf.
In 2013, Christopher's father, Gordon, told his story in our magazine in a series we called "Golf Saved My Life." His beautiful wife died from leukemia, leaving him two emotionally shaken young children to care for. On top of managing his own medical practice—and grief—he was overwhelmed. If not for the serendipity of a nine-hole course then opening near their house, his son may have never found the second family he needed. Gordon wrote, "Losing a parent so young is traumatic. As the remaining parent, you wonder, How's this going to play out?...Without golf, I'm not sure what would've happened to Christopher. He would've had a lot of time on his hands to go down a wrong path."
That path for the rising senior is now a verbal commitment to attend Florida Southern University so he can pursue his dream of playing professionally. Perhaps one day Christopher Fosdick will shoot a 67 on the PGA Tour. For the meantime, this low high school round reminds that destiny can also be viewed backward. You can read Gordon Fosdick's original magazine submission here.