News
A 36-hole Sunday finish, the latest Euro Tour prank and the PGA returns to a familiar site: What you missed this weekend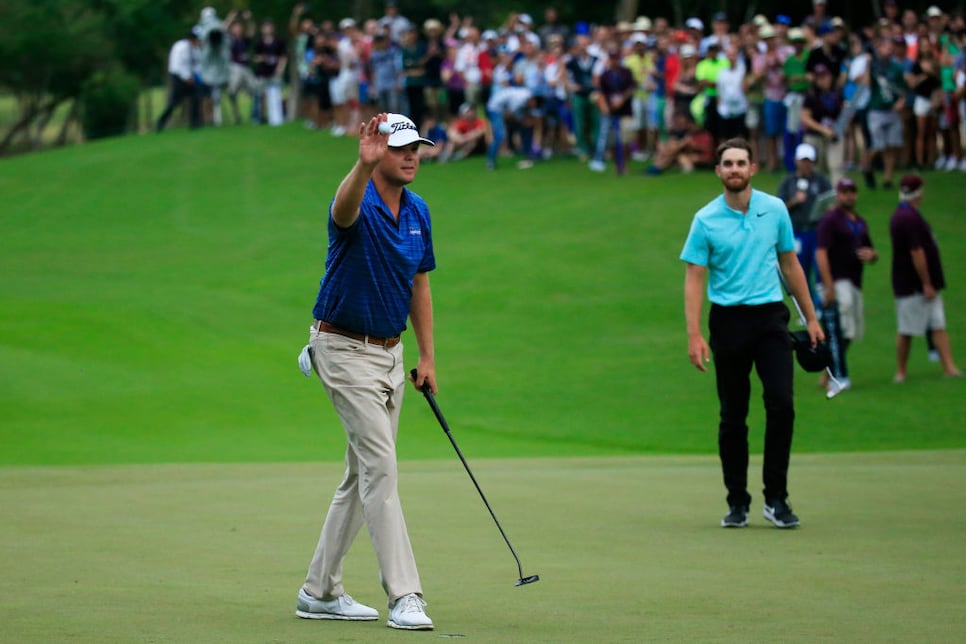 Welcome to the Dew Sweeper, your one-stop shop to catch up on the weekend action from the golf world. From the professional tours, trending news, social media headlines and upcoming events, here's every golf-related thing you need to know for the morning of Nov. 13.
Kizzire outlasts Fowler in Mexico
Par is often trivialized, especially at an event like the OHL Classic, which perennially boasts a winner's score around 20 under. That would seem to be the case this year, where a 66-67 finish in a 36-hole marathon delivered Patton Kizzire his first PGA Tour win. Yet, it was the 31-year-old's mettle in scrambling situations that repelled a hard-charging Rickie Fowler for a one-shot victory.
"It was pretty nerve-wracking, but I felt good," Kizzire said after his round. "I've been in some pretty tough spots before, and I drew on those experiences."
Kizzire turned in a five-under performance in the morning 18 to take a one-shot lead, and built his advantage to four with just seven holes to go. However, the 11 birdies on the day paled to his putting clinic on the final nine, converting par attempts from 12, 10 and eight feet on three consecutive holes. Not bad for a guy who ranked 128th in strokes gained: putting last season.
While Fowler made things interesting with birdies at the 16th and 17th, Kizzire's tap-in par on the final hole sealed the victory.
"It means a lot, I'm pretty excited right now, pretty emotional and I was glad to get it done. Rickie made me work hard," Kizzire said.
It was Kizzire's third consecutive top 10 of the fall season, and the win guarantees his first trip to the Masters. Considering his Auburn Tigers whipped up on the No. 1 Georgia Bulldogs on Saturday, we're guessing it's a weekend Kizzire will remember for quite some time.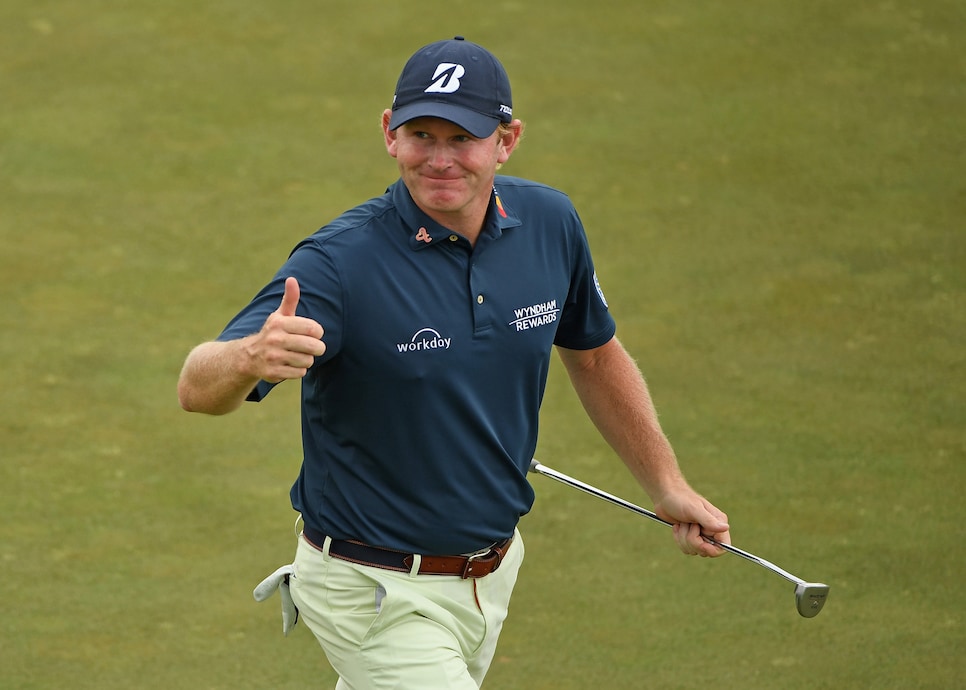 Ross KinnairdGetty Images
Sneds set to return from rare injury
Wrist and back injuries are common sights on the PGA Tour; sternum joint issues, not so much. That this flare-up befell Brandt Snedeker—one of the more consistent, sweet-swinging players on tour—was even more confounding. However, following a four-month absence from the sport, Sneds is set to return at the RSM Classic.
Telling Golf Digest's Tim Rosaforte that he's not 100 percent—regarding the chest problems, yes, but also in reference to new swing change—Snedeker remarked he's comfortable enough with the progress to give it a go this week.
Snedeker was enjoying a solid campaign before his injury sabbatical, posting a T-9 at Erin Hills and T-14 at River Highlands. Though his record at the RSM Classic is spotty, he should feel comfortable in the surroundings, as he once owned a home in the Sea Island community.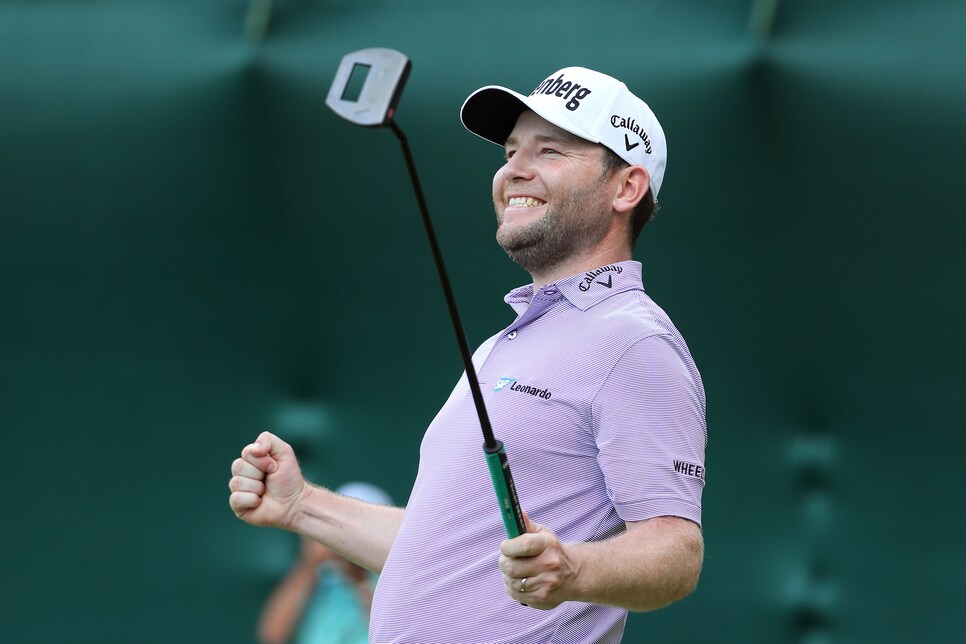 Richard Heathcote/Getty Images
Major championships have been something of a mixed bag for Branden Grace. The 29-year-old fired the first-ever 62 at a major this summer, and does have four top-fives at the U.S. Open and PGA Championship. Alas, he's yet to find the winner's circle on the game's biggest stages. Which makes his triumph at the Nedbank Challenge all the more rewarding.
Calling it "Africa's major," Grace posted a final-round 66 at Gary Player Country Club at Sun City for a one-shot win over Scott Jamieson.
"This is a dream come true for me," said Grace afterwards. "This is the one event that as a South African you want to win."
Grace, who reached as high as 10th in the world in 2016, has seen his game suffer thanks to putting woes. However, back on speaking terms with his flat stick—and with a slate of major venues that seem conducive to his game—don't be surprised if Grace returns to golf's upper echelon in 2018.
Speaking of the Nedbank...
Pros prank amateurs with terrible lessons
From the buy-in of players to the spectrum of creativity, the Euro Tour's social team is doing laps around their counterparts. Every week this group produces a new viral clip, all possessing an originality and wit the sport desperately lacks.
The crew's latest creation: a group of Ryder Cup stars giving lessons to amateurs. And by "lessons," we mean "purposefully sabotaging their games."
How good is the Euro creative team? They make Ian freakin' Poulter seem likable. THAT good.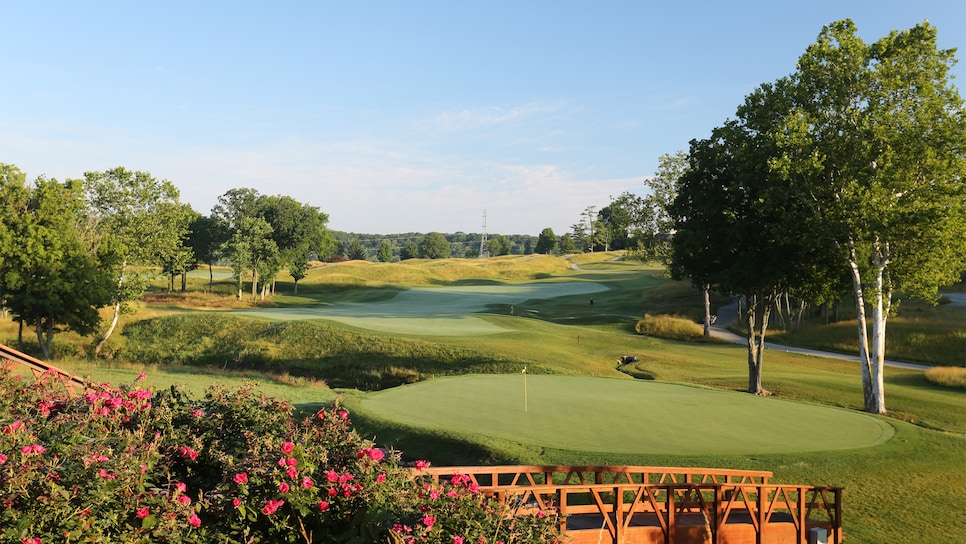 PGA returns to Louisville
According to the Louisville Courier-Journal, the PGA Championship will be back at Valhalla Golf Club in 2024. An official announcement is expected this coming Thursday. It will be the Kentucky course's fourth time hosting the Wanamaker Trophy.
In our recent ranking of PGA Championship venues, Valhalla was a divisive subject. Detractors pointed to a bland front nine, the eyesore of visible power/cable lines on the course and its penchant for a Mickey Mouse set-up. Conversely, Valhalla has elicited some exciting finishes—two PGA Championship playoffs, along with Rory McIlroy's one-shot victory in '14—and promoted a rowdy Ryder Cup atmosphere in 2008, helping vault its standing on our list.
When the Valhalla news becomes official, the PGA of America will have locked in venues for the PGA Championship in nine of the next 13 years.