News
Valhalla Golf Club reportedly set to be awarded the 2024 PGA Championship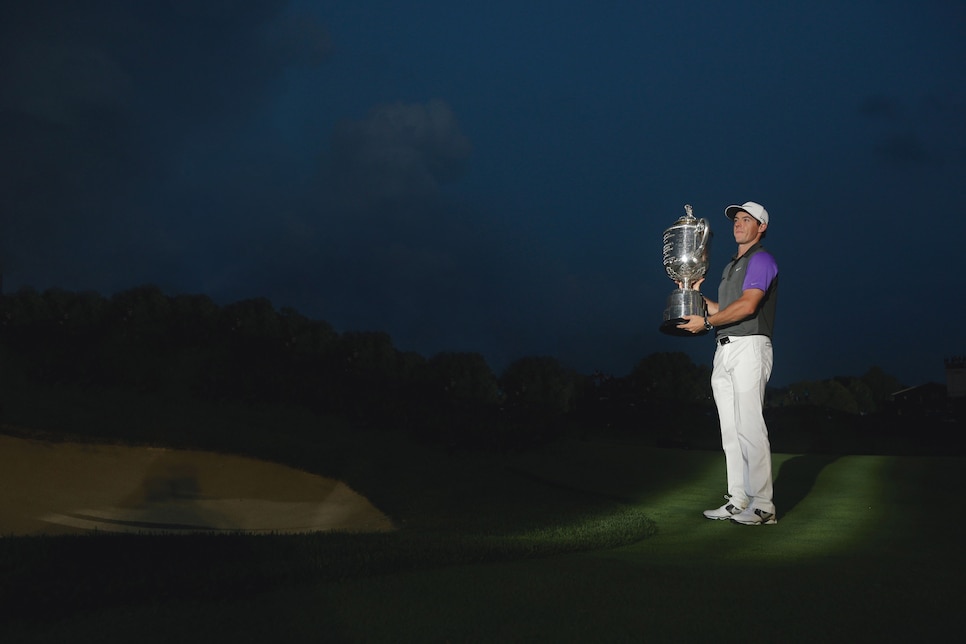 No sooner had PGA of America officials formally awarded The Olympic Club a future PGA Championship and Ryder Cup, they appear to be ready to make more news on the major-championship-hosting front. According to a report in the Louisville Courier-Journal, the association has approved bringing the PGA Championship back to Valhalla Golf Club in 2024. An official announcement is expected this coming Thursday.
The Jack Nicklaus-designed Louisville, Ky., club, which is owned by the PGA of America, has been site of the PGA on three occasions—Mark Brooks playoff win over Kenny Perry in 1996; Tiger Woods playoff win over Bob May in 2000 and Rory McIlroy's victory most recently in 2014. The course also held the 2008 Ryder Cup. Only one other course in that time frame (Wisconsin's Whistling Straits) has hosted the event three or more times.
When the Valhalla news becomes official, the PGA of America will have locked in venues for the PGA Championship in nine of the next 13 years.