Weather
PGA Championship 2023: Thursday's first round at Oak Hill delayed by frost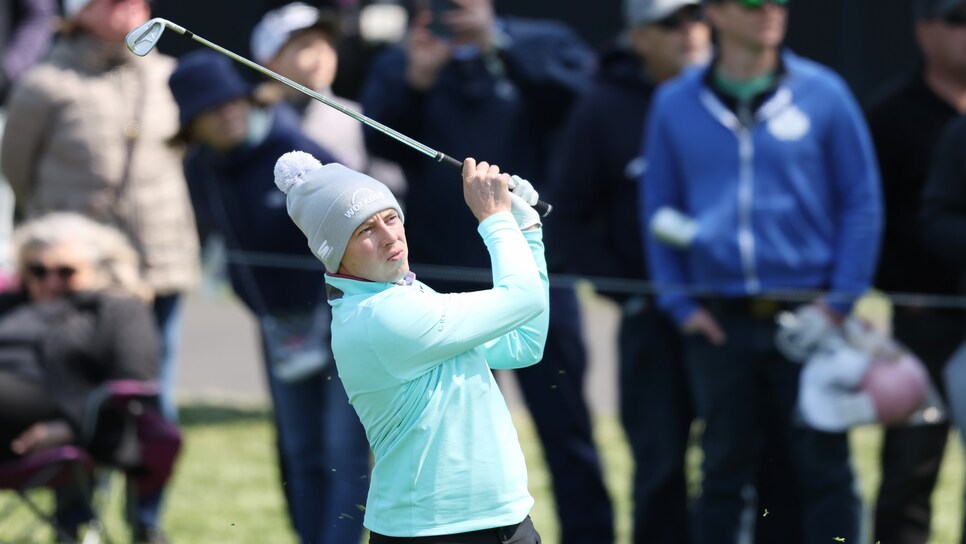 Matt Fitzpatrick donned a beanie and sweater during his PGA Championship practice round.
Warren Little
The freeze warning issued by the National Weather Service in Buffalo for the upper regions of New York on Thursday morning read like this:
IMPACTS … Frost and freeze conditions will kill crops, other sensitive vegetation and possibly damage unprotected outdoor plumbing."
It isn't all that great for major championship golf tournaments either. The 105th PGA Championship at Oak Hill Country Club outside of Rochester was supposed to have the first golf balls in the air at 7 a.m. ET on Thursday, but unfortunately the NWS forecast got it right, and the temperatures at dawns early light were around the predicted 37 degrees. Brrrrr.
With the thermometer even lower before the first tee times, the PGA of America issues a notice at 6 a.m. it seems highly likely that there will be frost on the ground and that the start of the tournament will be delayed. Ice-covered grass does not take well to foot traffic, and superintendents will tell you there's really no way to hasten the process. Thankfully, there is expected to be plenty of sunshine to help.
Indeed, ice-covered grass does not take well to foot traffic, and superintendents will tell you there's really no way to hasten the process. Thankfully, there is expected to be plenty of sunshine to help. But when 7 a.m. rolled around, the news wasn't a lot better.
Thankfully, not too long after that, there was good news:
Ultimately, the delay is expected to be a total of 1 hour and 50 minutes, which will have a domino effect on the tournament though it would seem a two-hour delay could be made up without big distress. But in what appears to be weather roulette this week in Rochester, there is also a high chance of rain in the forecast for Saturday's third round. And the high temperatures predicted for each day: 68 on Thursday, 78 on Friday, 63 on Saturday and 73 on Sunday. Mother Nature can't make up her mind.
Beanies and insulated vests have been in vogue this week during practice rounds, and Golf Digest social media maven Jamie Kennedy put together this clever gathering of the "Beanie Bunch":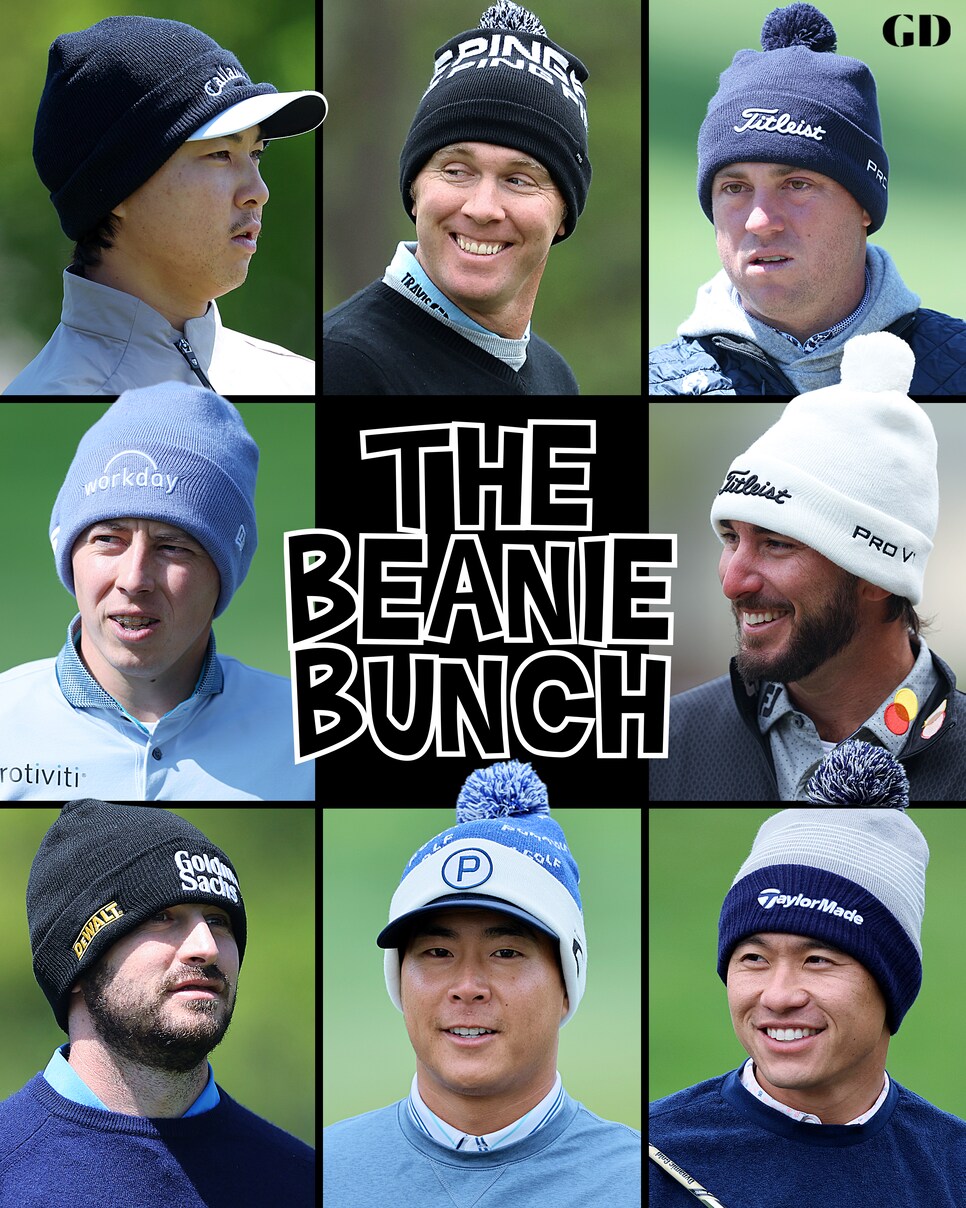 Of course, this is exactly what we could expect (and fear) for a PGA Championship being played in the Northeast in May. "May is a transitional month, between late spring and early summer," meteorologist Dan Kelly of the National Weather Service in Buffalo told the Democrat & Chronicle of Rochester.
It could be worse. The newspaper noted that Rochester got 10 inches of snow around Mother's Day in 1989.
Frigid temps were never an issue, of course, when the PGA was contested in August, where it instead faced sweltering conditions at venues in Kentucky, New Jersey and Missouri. But that changed beginning in 2019, when the PGA of America moved the event to May to better balance the schedule.
That's gone fairly well so far. Bethpage Black on New York's Long Island hosted in 2019, had cold temperatures early on in the week, but then warmed up. San Francisco's Harding Park, which was moved back to August due to the pandemic, was typically cool and damp in 2020, and Kiawah Island was windy in '21. Last year, May was a welcome date for Southern Hills in Tulsa, Okla., which has hosted summer majors that were among the sweatiest anywhere.
The issue of potential cold-weather problems did come up during the PGA leadership's press conference on Tuesday.
PGA CEO Seth Waugh nodded toward a sunny day during the practice round and said, "The course is perfect. As Kerry [Haigh] said, it's an outdoor sport, and we're obviously going to go back after this championship—we haven't hit a ball yet—see how it all plays out and then come back and think about it for ourselves and see what the club wants to do and other clubs.
"We think," added Waugh, "we've added more courses than we've taken away by moving to May."
Haigh, who is in charge of how the golf courses are set up, said the PGA has been "delighted" by the calendar change. "The golf course conditioning has been probably better in May than August, dealing with the stress, the heat, and although it becomes sort of a tight window right before the third week in May, we are delighted with what we've seen at all of those venues," he said.
As for the future scheduled PGA sites, there are six on the books and two are in the Northeast: Aronomink in Pennsylvania in 2026 and Baltusrol in New Jersey in '29. Next year's PGA is at Valhalla in Louisville.
MORE FROM GOLF DIGEST @ THE PGA CHAMPIONSHIP