News
Masters 2020: Brooks Koepka's play has been 'super sloppy' and he can still win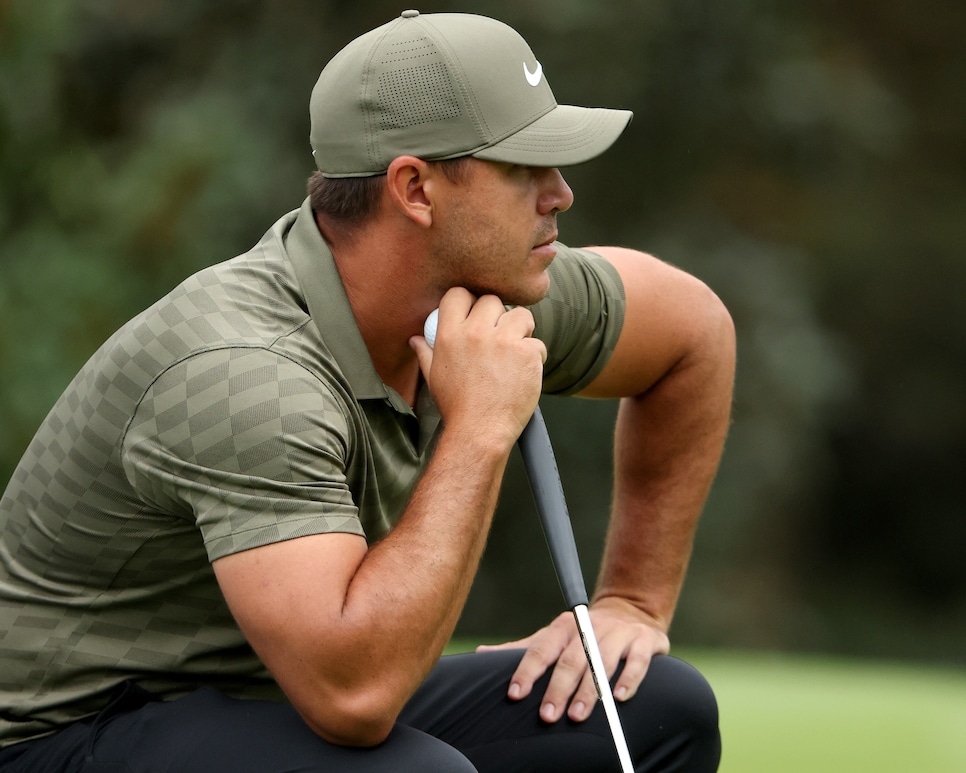 Brooks Koepka lines up a putt on the 14th green during the first round of the Masters.
Jamie Squire
The Masters without fans looks and feels different. And it hurts, too, at least for the best major championship performer of the last few years.
Brooks Koepka, who has often talked about finding it hard to get motivated during the week-to-week grind of the PGA Tour season, seems to be struggling this week on focusing without spectators lining the fairways and greens of Augusta National.
"It is a little bit tougher sometimes with no fans to really get in there and grind it out," the four-time major champion said on Friday afternoon following rounds of 70 and 69. "I mean, I'm not going to quit, but just putting it in some stupid places sometimes where it's like, That's the one spot you know you can't miss it, and I put it there."
Among the "stupid errors" and "sloppy" mistakes were a missed par putt from five feet at the 10th during his opening round, which he completed on Friday morning. Then another in the second round when Koepka's putt from the fringe on the par-3 sixth scooted five feet past the hole, and he missed the one coming back.
"Not very good," Koepka said when asked how he felt about his position going into the weekend. "It could have been so much better. I was super sloppy."
Still, the winner of the 2017 and '18 U.S. Open and 2018 and '19 PGA Championship probably being a bit hard on himself.
Koepka, who missed two months because of injuries to his left knee and hip, entered this week coming off a tie for fifth at last week's Houston Open, where he closed with a pair of 65s. This week, in his return to the Masters after tying for second last year, he got off to a slow start, playing his first 14 holes in two over. But he rebounded with an eagle at the 15th and added two more birdies after that to shoot 70.
In the second round, Koepka's 69 would have been even better if not for the bad break of his pitch shot on the third hole clanging off the flagstick, rolling off the green and back to the bottom of the hill. He went on to make bogey.
"It's one of those things where I just need to clean that stuff up," he said. "No bogeys."
Nonetheless, he goes into Saturday just four strokes off the lead with the second round still to be completed.
Koepka has the best total score relative to par in majors since 2016 at 73 under, which is 70 strokes better than the next-best player during that span, Dustin Johnson, who shares the overnight Masters lead with three others.
"Just need to clean [the stupid mistakes] up for the weekend," said Koepka, "and I'll be fine."