Golf bags
Upstart MNML Golf has a light and techie bag with a great story behind it
*All products featured on Golf Digest are independently selected by our editors. However, when you buy something through our retail links, we may earn an affiliate commission.*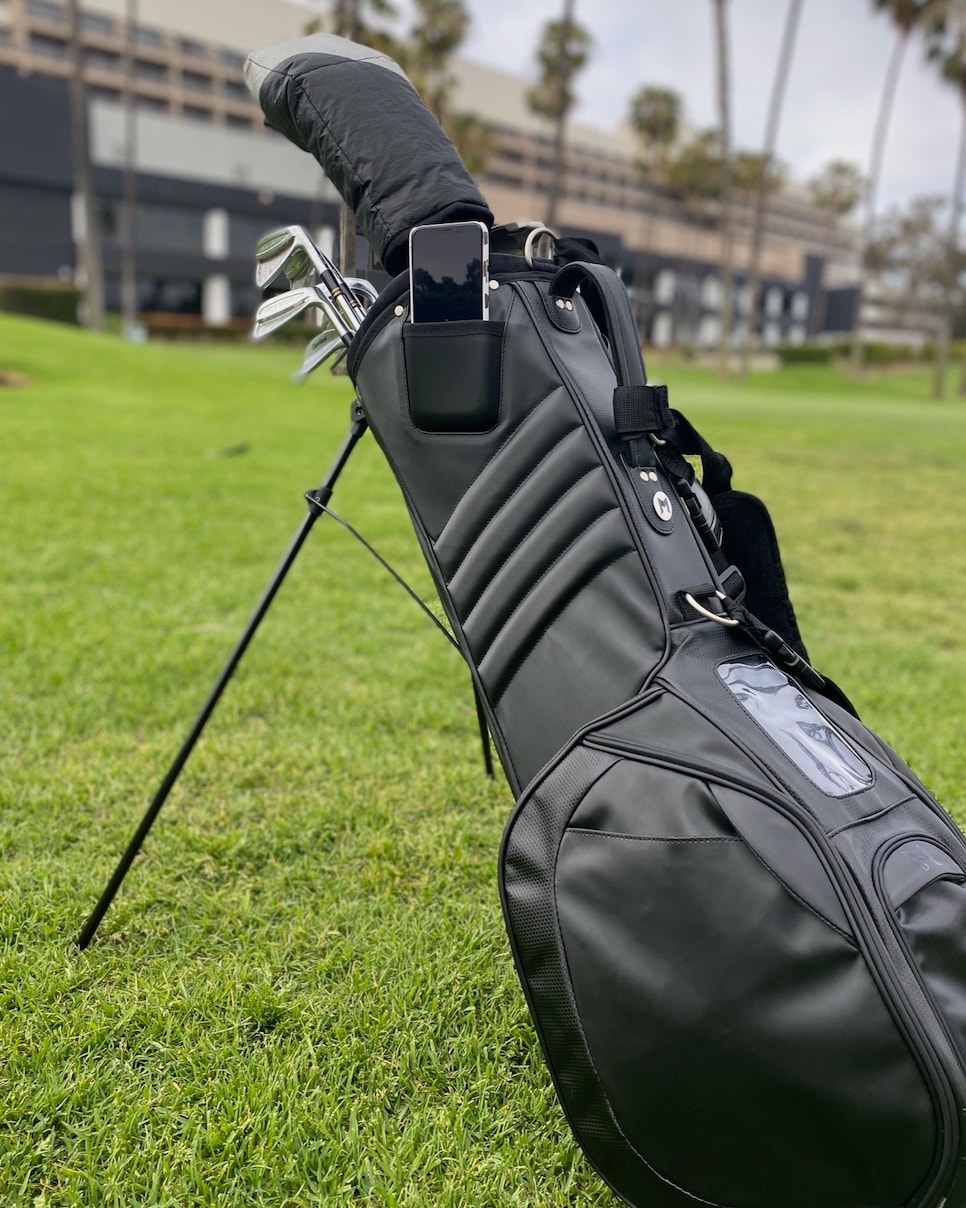 The pristine beaches and perfect waves in Bali and Puerto Rico would have been just fine. An avid surfer, Sam Goulden lived in both places over the last several years, thanks in large part to a successful online golf instruction business.
But the 42-year-old former mini-tour pro was contemplating his existence one day in Bali and thought, "Do I want to be a beach bum for the rest of my life?"
The answer, ultimately, was "no," and Goulden departed paradise, found a nice place close to the Pacific Ocean in Redondo Beach in L.A., and set forth on a new business venture to make … golf bags.
Running full speed on an idea he and an investor friend concocted a couple of years earlier, Goulden came up with a name while on the beach in Bali, Minimalgolf—MNML for short—and began the work to design what he believed would be the most modern golf bag to date. His priorities: sharp-looking and lightweight for carrying, and with all of the modern accessories to serve the game's new-age player. To that end, the MNML bags have all-magnetized pockets (no zippers), a cooler compartment for beverages, a detachable Bluetooth speaker, and to ward off the tunes draining your battery, power cords that are attached to a small solar panel. There's also a small pocket to put your phone in for filming golf shots. It doesn't get much more current than that.
"I think it's massive," Goulden said of the addition of the technology. "There are some companies that have done a lot recently to modernize the look and feel of bags, and making people feel excited about bags. Five years ago, it was a thing to carry your clubs in and you hoped the zipper didn't break. Now, we're giving them reason to buy a golf bag.
"We've done some surveys and ask what's your favorite feature, and people say a Bluetooth speaker and magnetic pockets. Ultimately, everybody likes the whole package. It's really fun to have such a unique product."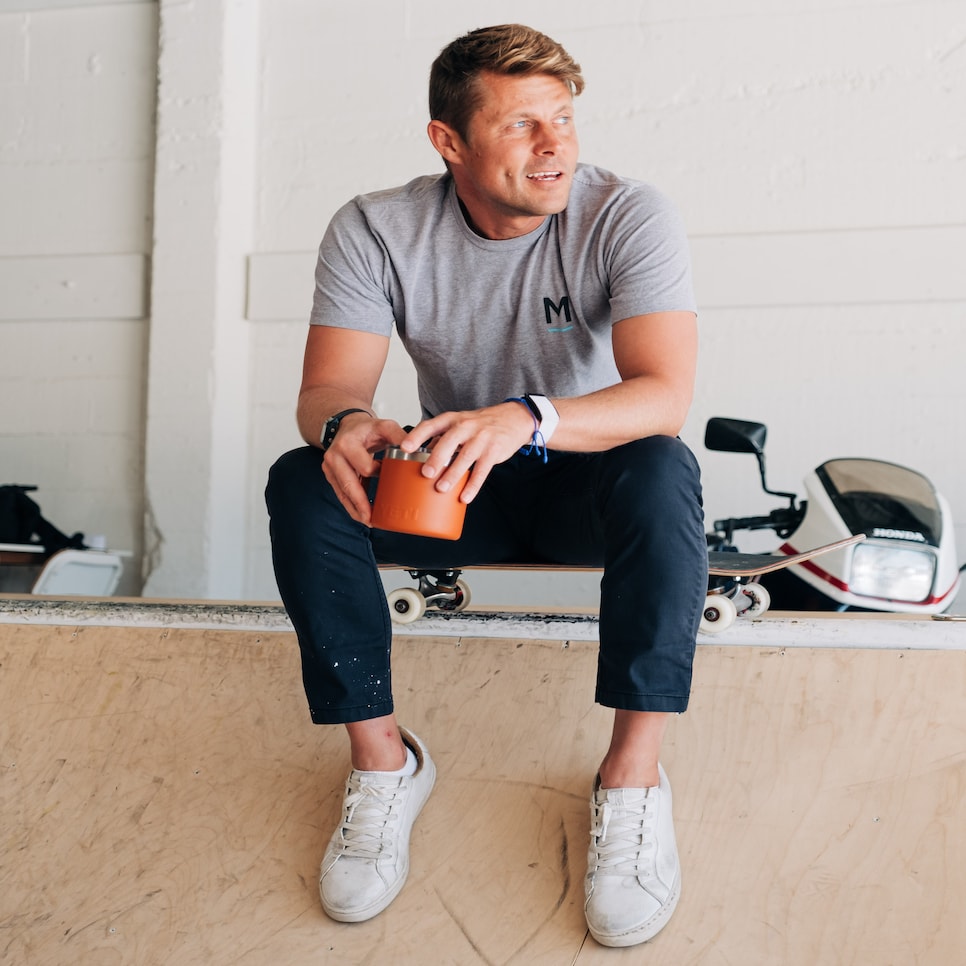 Sam Goulden was on the beach in Bali when he came up with the name of his new golf company.
MARK CUEVAS
The MNML story is truly one of an upstart company rising up to challenge the big boys. Goulden raised $50,000 in a Kickstarter campaign in the spring of 2019, and by December he'd ordered his first 400 bags from a factory in China (later moving to more surf-friendly Indonesia). With zero marketing, word of mouth on social media gave MNML some traction and Goulden placed two more orders of 318 bags each. When those sold out, he produced 750 more. Today, he has 2,000 bags in his shop and expects those to be gone by January.
"Every single shipment there's some improvement to the bag, be it in the strap or stand mechanics," Goulden said. "By the summer of next year, every bag will be made from recycled plastic."
Goulden carries an outdoorsman's environmentally positive ethos, and he also wanted MNML to be more than just about commerce. He wanted to give back to golf, so he came up with the "Trade-It-Forward" program. For those buyers who participate, they get an MV2 bag for $199 (regularly sold for $249), and in exchange they are asked to donate their old bag, as long as it's in decent condition and working order. MNML provides the box and shipping, and the donated bag goes to kids in the Southern California Golf Association's Junior Foundation. The program was kicked off in the summer of 2021 and Goulden said the number of bags donated stood at 150 in early November.
"It's my favorite thing we've done as a company so far," Goulden said. "I've gotten text messages from the Junior Foundation with pictures of Johnny and his new bag. He's so excited. It was, like, hell yeah! This is a cool company to be a part of."