Obituary
Golf tough guy Jim King dies. He was intimidating as former paratrooper, boxer and football player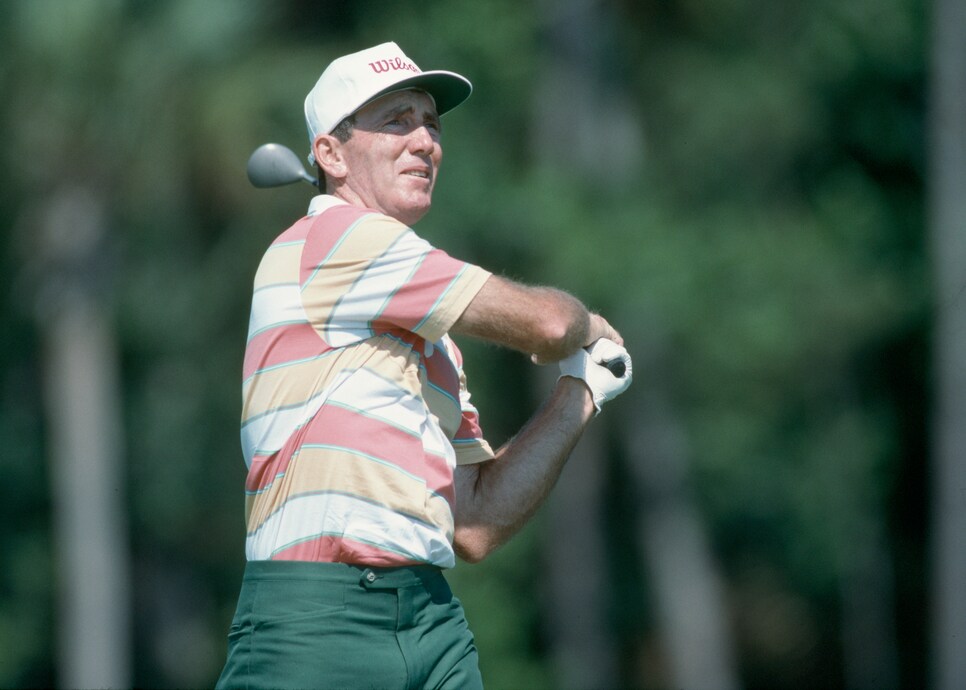 Jim King plays a shot during a tournament during the 1988 PGA Tour Champions season.
PGA TOUR Archive
Jim King had a resume early in life that couldn't have been matched by any other professional golfer. He was in his early 20s when he took up golf—and boxing—and three years into his PGA Tour career, King joined the U.S. Army and became a paratrooper in the 82nd Airborne Division. In college, King played for the Western Illinois golf team and was a linebacker on the 1957 Leathernecks football team that went undefeated.
Ultimately, golf would be King's chosen pro sport, and he played in a combined 255 events on the PGA Tour and PGA Tour champions, notching 12 top-10 finishes. He only held fully exempt status for three seasons and last played on the senior circuit in 2001.
On Tuesday, King died at the age of 86 in Florida due to complications of COVID-19. His death was first reported by Golfweek.
True to his background, King was a feisty tough guy, even on the golf course.
In the second round of the 1973 USI Classic in Worcester, Mass., King allegedly grabbed a tournament official "by the throat in a threatening manner" after the golfer had played his 16th hole at Pleasant Valley Country Club, according to a report in the New York Times. King denied there was an altercation, but he was suspended from the tournament.
A Chicago native, King was an intimidating figure to many.
"He was one of the toughest, baddest men on this planet," longtime friend Jeff Lewis told Golfweek. "He was also the most courageous, intense, fearless, regimented individual I ever met in my life. He always had to have a plan. From the time he woke up in the morning until he went to bed, he had a plan."
King's skill was unquestioned. In the 1982 PGA Stroke Play Championship in Palm Beach Gardens, Fla., he shot 278 on PGA National's Champions Course to set the tournament's 72-hole scoring record.
Four years later, again at PGA National, King was a rookie on the PGA Tour Champions and tied for third. He earned his largest paycheck of $17,500 in the next season when he finished solo third in the Greater Grand Rapids Open, and he finished 22nd on the money list in 1987.