The Loop
7 NFL season prop bets that will pay for next year's mortgage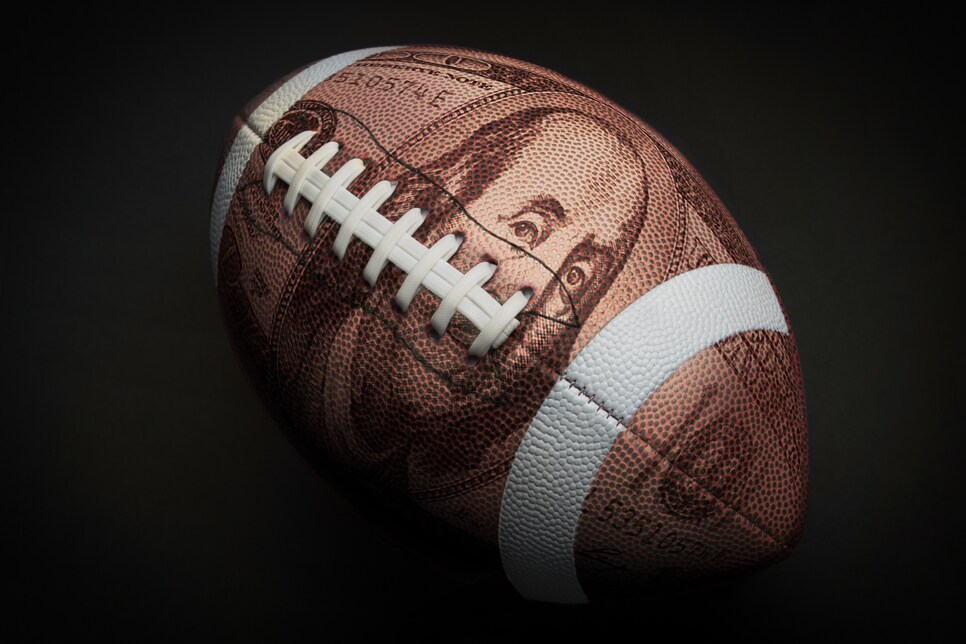 The NFL season is rapidly approaching, which means your Sundays are going to be booked up for the next four-plus months. But if your significant other gives you grief about sitting on the couch for 12 hours straight, just respond by saying you're keeping tabs on your portfolio of prop bets. On second thought, don't say that. At least, until the season is over and you're actually counting your money. Seriously, after combing through the available props out there, we've found seven that could pay for next year's mortgage. And if you don't have a mortgage, even better. You will have plenty of cash to spend on things other than a mortgage. Or a baby. I'd list those other things for you, but I don't remember what they are since I have a mortgage and a baby. Anyway, here are four particularly enticing season-long NFL prop bets from BookMaker.eu and three over/under team win totals from Westgate Las Vegas Superbook. You're welcome.
1. First head coach fired: Hue Jackson (+321)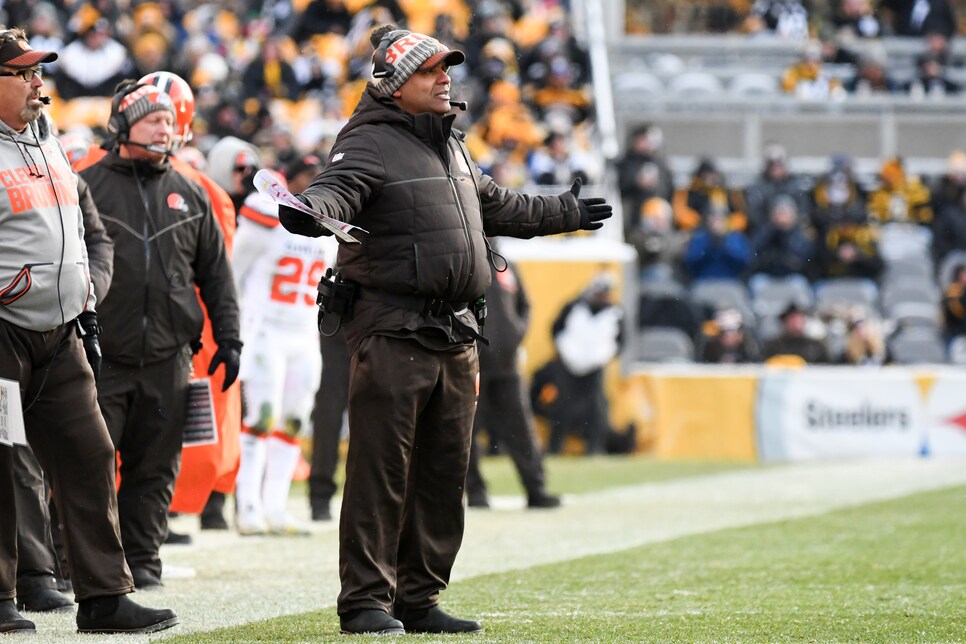 The Cleveland Browns have won ONE game in their first two seasons with Hue at the helm. That's right, this man was asked back after posting a 1-31 record in two seasons. And it's not even like team management can point to an improvement in the second season. Nope, after winning a single game in 2016, Jackson led the Browns to just the second 0-16 campaign in NFL history. How Hue was asked back after that is a bigger mystery than why Nicolas Cage keeps getting movie gigs. In any event, you will win this bet. In fact, there's a chance you'll win it before the Browns' first game when it's discovered that Jackson's pink slip was lost in the mail over the summer.
2. MVP: Drew Brees (+1300)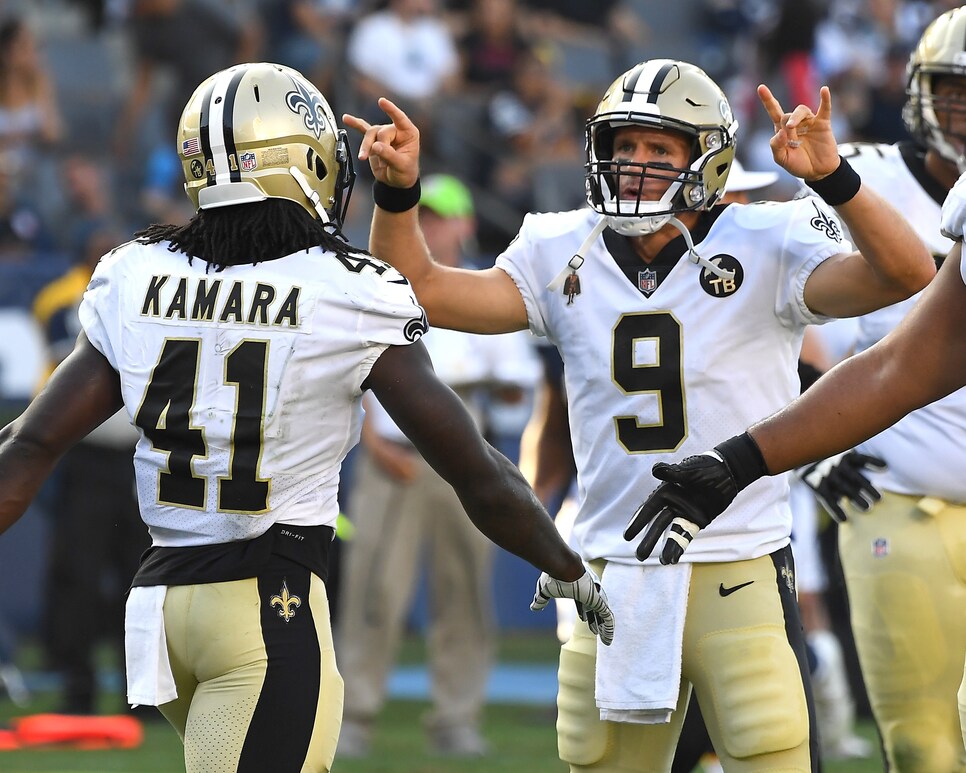 Peyton Manning and Tom Brady have been the NFL's darlings and MVP trophy hogs the past two decades. But with Manning retired and Brady side-stepping reporters better than he does defenders these days, the path has been cleared for another popular QB to win the award. This dome-slinging, check-down artist has one of the best receiving backs in the league in Alvin Kamara and an array of other options to throw to. We know Brees will pad the stats as always, but with a great defense behind him — that blown tackle in the playoffs not withstanding — he should win enough games to receive this honor for the first time. The +1300 is certainly much better value than the guys (Brady +500, Aaron Rodgers +525, and an injured Carson Wentz +800) ahead of him and he'll be a sentimental choice to finally win.
3. Most receiving yards: TY Hilton (+1955)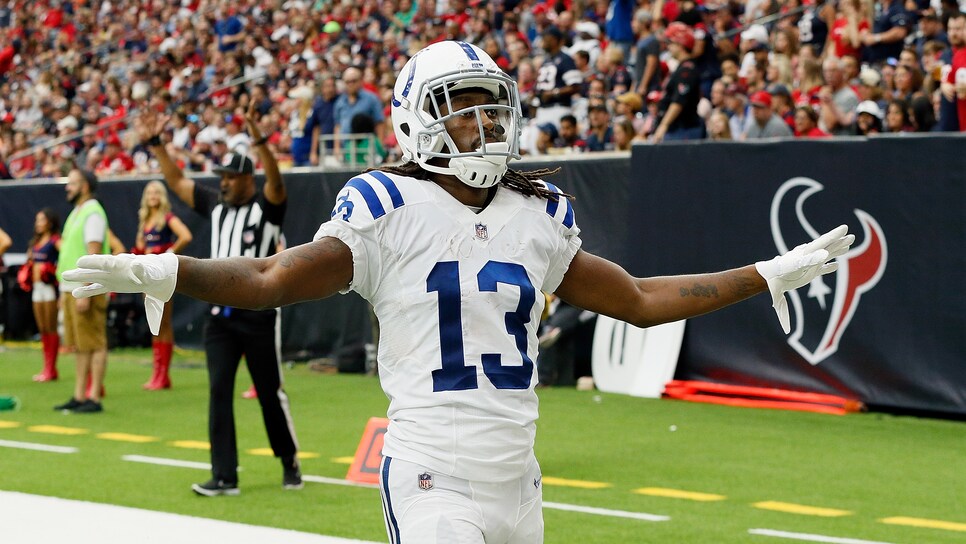 Considering how many times TY has burned me in fantasy football, I can't believe I'm picking him, but there's potentially great value here. Remember Andrew Luck? Not the hysterical Capt. Andrew Luck on Twitter, but the actual Andrew Luck? The QB with a golden arm, but a glass shoulder? Well, he's supposedly back. And that will help Hilton tremendously considering last year the Colts were putting out guys who couldn't throw the ball far enough to reach this speedster who is basically only capable of running the ol' "Just go deep" route. Hilton led the league in receiving yards with 1,448 in 2016 when Luck last played. Again, this could be a steal. Or a total bust if Luck gets hurt again. OK, let's go with a safer pick for this next bet. . .
4. Most rushing yards: Ezekiel Elliott (+300)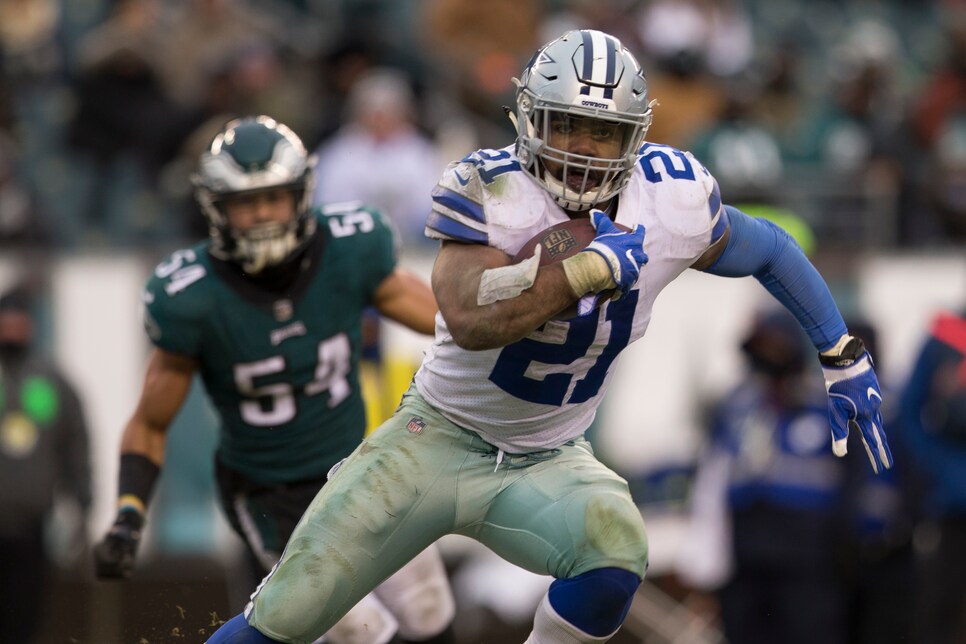 The heavy favorite in this category and for good reason. After being suspended for six games last season (We're banking on this not happening again, but you never know with the Cowboys), Elliott averaged nearly 100 yards on the grounds in the 10 games he played. Also, No. 2 on this list is Le'Veon Bell, who is threatening a holdout and will definitely miss time now that I drafted him on my fantasy team. But more importantly, Elliott just turned 23 and he's running behind an all-time great offensive line. This is too easy.
5. Indianapolis Colts under 7.5 wins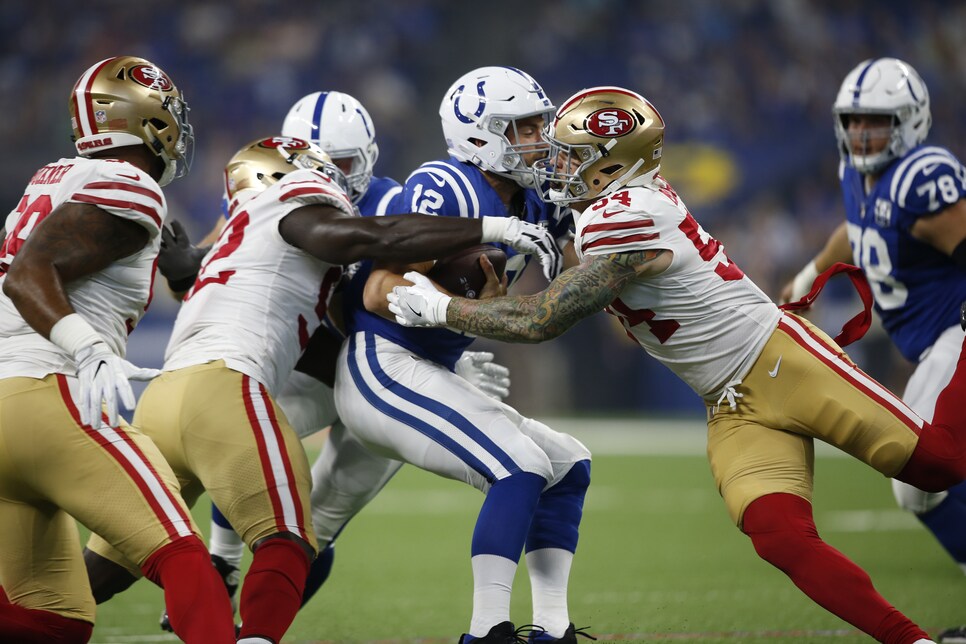 You know how we said Andrew Luck is back? Well, nothing is guaranteed with this guy and he's now dealing with a foot injury on top of everything else. And even if he does play, the Colts are terrible. According to Football Outsiders, they played the third-easiest schedule in the NFL last year and still had the 27th-ranked defense. Last time we checked, Andrew Luck isn't going to be tackling anybody. And as you can see in the above photo, he's going to be pretty busy running from being tackled. This is still a four-win-level team that is being given way too much respect for having its star QB return. Again, for now. If Luck goes down again, the Colts could be as bad as the Browns. Speaking of. . .
6. Cleveland Browns under 6 wins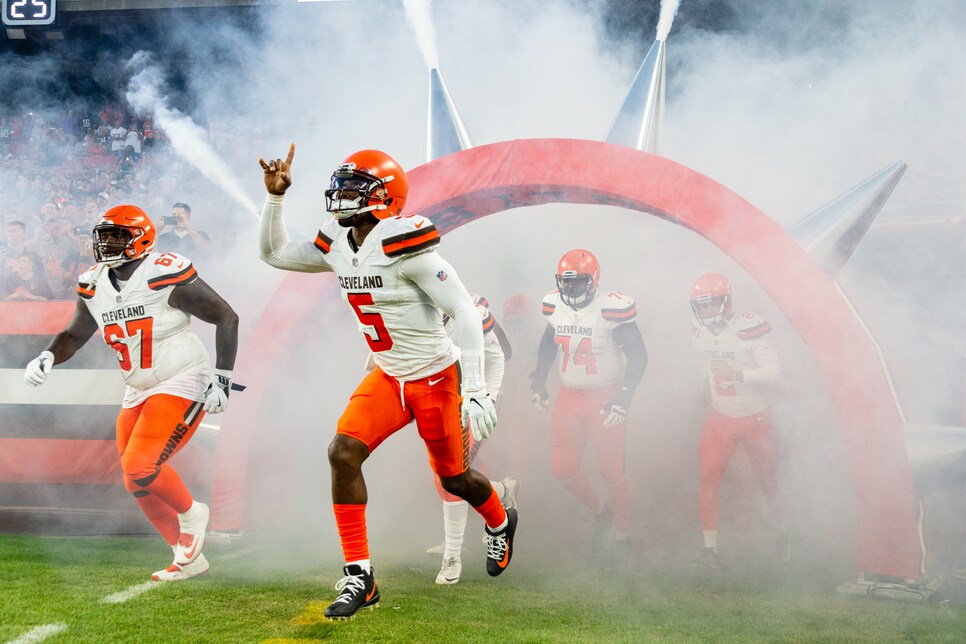 If you can count on three things these days, they are death, taxes, and the Browns being terrible. SIX wins?! Really?! How is this the real bet?! Like we said before, this team has ONE win in the past two seasons. And now they're going to win SIX? Did I miss where the NFL cloned a young Peyton Manning and Barry Sanders and added them to the squad via the supplemental draft? I don't care what vig you have to pay, you might want to skip the first five bets and just focus on this one.
7. New England Patriots over 10.5 wins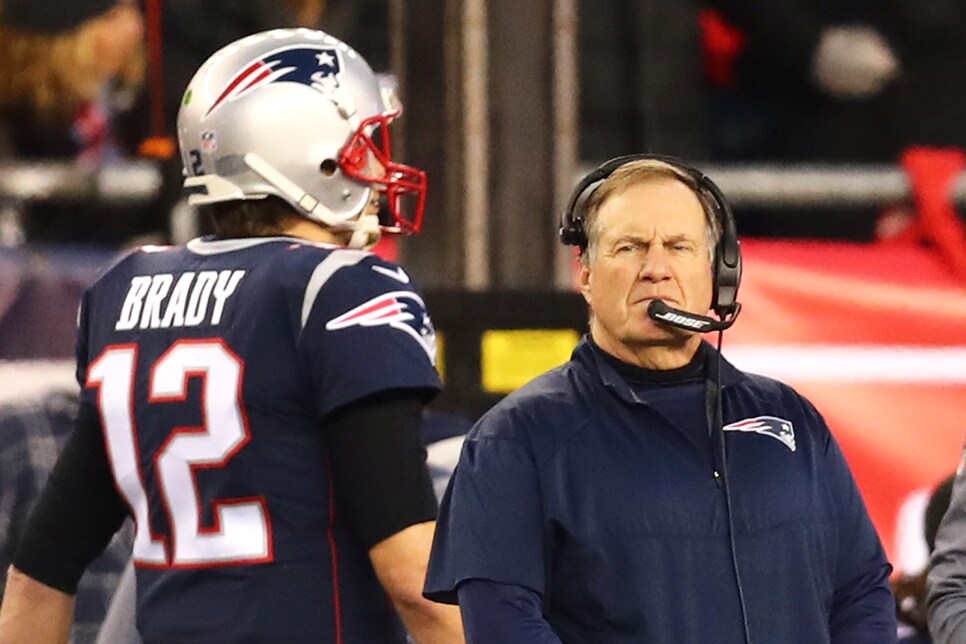 My mistake, there are four things you can count on these days: Death, taxes, the Browns being terrible and the Patriots being great. New England has won at least 12 games the past eight seasons, and since 2001, the Patriots have won fewer than 10.5 wins just three times. Two of those times, they won 10 games and the other they only went 9-7 in Tom Brady's first full year as a starter after winning his first Super Bowl the previous season. Heck, Bill Belichick even managed to lead his team to 11 wins that season when Brady tore his ACL and Matt freaking Cassel was the starter. The guy could probably coach Johnny Manziel to 11 wins. What's that? Malcolm Butler and Dion Lewis left in free agency? Replaceable. Oh, and Julian Edelman is suspended for four games? Yawn. Brady was suspended for four games in 2016 and the team still went 14-2 and won a fifth Super Bowl. It's tough watching this evil machine march on year after year — so you may as well profit from it.