Takeaways
Billy Horschel's re-tooled backswing, Joseph Bramlett's wild driving and Sungjae Im's marathon-man crown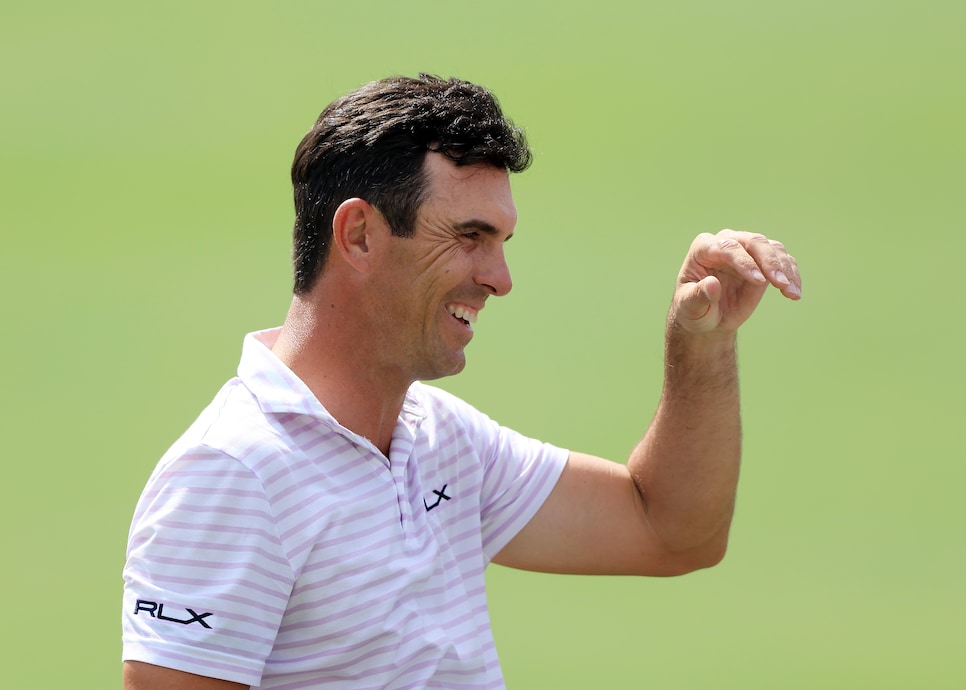 Billy Horschel laughs while walking off the ninth green in the Honda Classic.
Sam Greenwood
Billy Horschel raced into the early lead on Thursday at PGA National in Palm Beach Gardens with an opening five-under 65 at the Champion Course. It was a marked shift from his form coming into the event, which featured two missed cuts, a T-30 and a T-32 in his last four starts. The issue, Horschel explained earlier in the week, lay in his swing.
Knowing two of his season's starts would feature newly increased purses, Horschel and his coach, Golf Digest Top 50 Teacher Todd Anderson, went to work on his swing in the offseason, trying to find something a little extra. Noticing some inconsistencies in his accuracy, the pair worked on keeping Horschel's upper body more centered at the top of his backswing by altering his setup and combat his tendency of moving his upper body off the ball slightly.
But Horschel has not been loving the early returns and not feeling comfortable, so the Honda Classic presented the first lower-stakes opportunity to change strategies. They tried a different approach that helped his upper body stay more central in a more comfortable way.
"What Todd Anderson and I did on Monday, going back to some of the old stuff felt really natural right away," he said after his first round. "I've got to do golf swing maintenance, but I have to be smart about it."
There's plenty of golf left to play this season, of course, and in golf's newfound era of designated events meant to grab maximum eyeballs, it'd be ironic if the game-changing moment for a player like Horschel came on one of its lower profile events.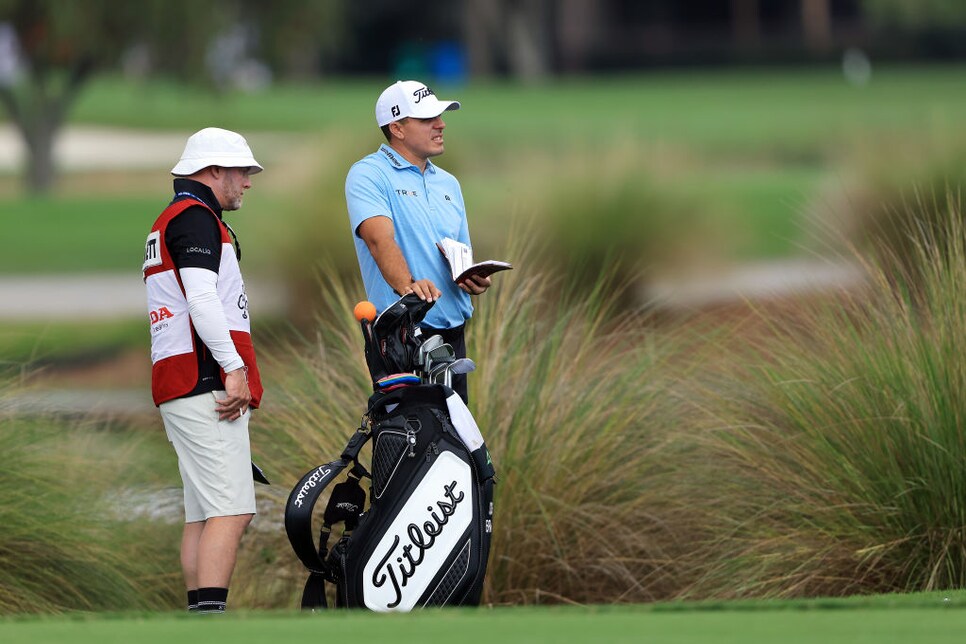 Joseph Bramlett prepares to hit his second shot on the eighth hole during the first round of the Honda Classic.
Sam Greenwood
Joseph Bramlett has long been one of those "if only he could figure out X part of his game" guys. Off the tee, Bramlett has some wicked speed—he finished seventh on the PGA Tour in driving distance last season, and fifth in overall ball speed—yet he actually lost more than half a stroke with his driver. Translation: He hits the ball far, but everywhere.
Bramlett hit almost 60 percent of his fairways during his first round, so it's no surprise to see him co-leading with Horschel at five under. It goes to show just how high the ceiling is for bombers with raw speed like Bramlett, and how indispensible it is rein it in.
Speaking of keeping your ball in the fairway and playing steady golf, Aaron Wise registered a crazy scorecard during his first round. The card reads one-under 69, but the round featured four water balls, a hole-out from the fairway for eagle and zero two putts.
Finally, while most of the tour's top-ranked players are taking the week off before Bay Hill and the Players Championship rolls around, workhorse Sungjae Im is teeing it up at the Honda. Im has played an impressive 122 PGA Tour events over his past four seasons, and the Honda marks his 10th start already in the 2022-23 season.
But more important than the quantity is the quality. After a T-4 and T-6 in the Farmers Insurance Open and WM Phoenix Open, respectively, his three-under 67 on Thursday leaves him T-7 heading into the second round. It's noteworthy early season form for a man who tends to play well at the year's first major coming up in April.