PGA Tour
Aaron Wise played a legitimately psychopathic round on Thursday at the Honda Classic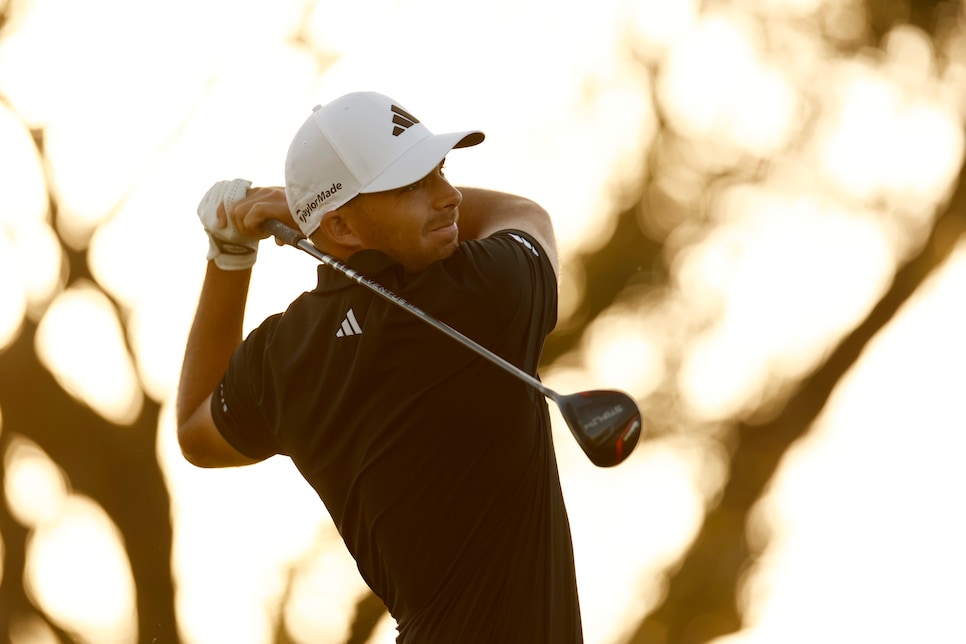 The Honda Classic is one of the rare weeks on the PGA Tour where one under, at least on Thurday or Friday, is a damn good score. Normally, one under might have you thinking about the cut line. At PGA National, one under puts you right in the mix.
Of course, not all one-under 69s are created equal. Mark Hubbard's one-under 69 on Thursday? Solid, but forgettable. Three birdies, two bogeys, minimal chaos. Brice Garnett's one-under 69? A little more eventful. Five birdies, two bogeys, one double bogey. Aaron Wise's one-under 69? Well, his deserves some sort of award. A triumph.
Wise, one of the pre-tournament favorites, began his round with a bogey at the par-4 10th and then another at the 12th, where his approach found the water for his first of four water balls on the day. A birdie at 13 stopped the bleeding, but he gave it back at the par-3 17th, the final hole of the infamous Bear Trap. A par at the gettable par-5 18th saw him turn in two-over 37.
That's when s--t hit the proverbial fan. Wise's drive at No. 1 found the water down the left side, and after a drop he hit his third long and right of the green, then promptly chipped in for par. A birdie at No. 2 followed, only for him to give it back at the par-5 third, once again finding the water with his second shot. Another bounce-back birdie ensued at the fourth, only for Wise to miss badly right at the par-3 fifth, which led to him hitting his second shot into the water again, ultimately resulting in a double bogey.
Then, at the par-4 sixth, sitting at three over on his round, Wise found the fairway with his drive and then did this:
The subdued, business-like reaction says it all. Wise had already expended far too much energy on this rollercoaster of a round to that point to truly go crazy.
And he wasn't done. The former AT&T Byron Nelson winner birdied two of his last three holes to post one under, which has him inside the top 30 after Round 1. Big shoutout to The Action Network's Chris Murphy for tweeting out all the stats from this doozy of a day from Wise:
The good news is Wise should, theoretically, have a much less mentally taxing weekend, because no round is going to be as mentally taxing as that one. Then again, at PGA National, mental warfare is the norm.