Ryder Cup
Ryder Cup 2021: Another Ryder Cup, another record for Sergio Garcia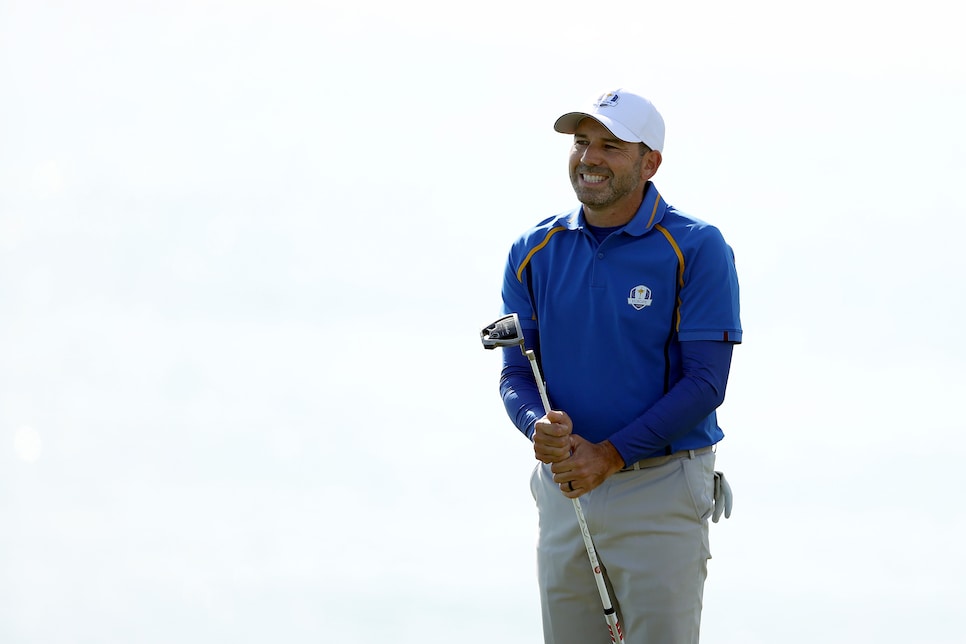 HAVEN, Wis.—Another Ryder Cup, another record for Sergio Garcia.
Garcia teamed with fellow Spainard Jon Rahm to take down the American duo of Justin Thomas and Jordan Spieth 3 and 1 during Friday's morning foursome sessions at Whistling Straits. Though Rahm, the World No. 1, may be the star on paper, this is the Ryder Cup, that special weekend where Garcia turns from man into legend.
Normally one of the worst putters on the PGA Tour (173rd in SG/putting this past season), Garcia was lights-out with the flatstick, so in the zone he sent a kiss to the American gallery after sinking a bomb late on the back nine. The Spaniards were helped by a cold putter from Justin Thomas, but make no mistake: this was a match earned, not given.
"It felt great, but I knew who I had on my side and I wouldn't change him for anyone, it was amazing," Garcia said. "He made every putt he had to make, and it was a good match. I mean, don't get me wrong. Jordan and Justin, they played well, and we had to play very, very well to beat them. So it was a well-played match and very happy to be able to get a point for Europe."
The win was more than a shot to the American power couple, as it also served as a historical note. Already the Europeans' all-time point scorer, his win Friday morning was the 11th of his career in foursomes, tying Bernhard Langer for most in team history.
Should Garcia play in both four-ball sessions this weekend, he'll have a chance to tie Ian Woosnam for most Ws in that format as well. However, no matter how well he plays on Saturday, he won't be able to tie the record for most single wins on Sunday. That will have to wait til 2023 at the earliest.

MORE RYDER CUP PREVIEW STORIES FROM GOLF DIGEST