America's Pastime
Hallelujah, the MLB announced there will be no sticky-substance checks at the All-Star Game, a game which literally does not matter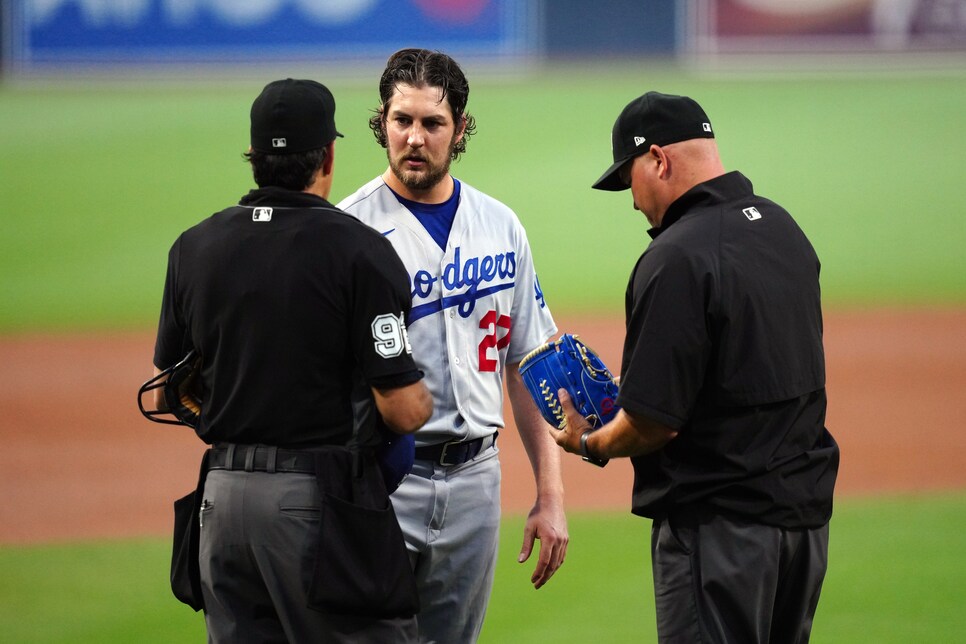 Believe it or not, the MLB's All-Star weekend is less than two weeks away. Maybe you've been busy getting back to life, or maybe you've been distracted by baseball's Controversy Du Jour, which just so happens to be Sticky Substances™. In mid-June, the MLB officially began in-game checks on pitchers for long-accepted substances used to help apply spin to the baseball and avoid career-altering injury in doing so. The midseason 180 has generated plenty of backlash from pitchers and fans alike, and has led to countless surprisingly creepy interruptions to your regularly scheduled baseball programming.
But we have spectacular news, anti-anti-stickies: This week the MLB made the HUGE announcement that it will take a ONE-NIGHT ONLY break from foreign-substance checks for the comprehensively meaningless All-Star Game. Wow. What can we say. We are truly blessed to be a part of such a wonderful sport run so wisely by the great and all-knowing Mr. Robert Manfred. Glory be!
Industrial-grade sarcasm aside, it really makes you wonder what the thought process—if there is one—is here. At the height of the steroid era, the MLB didn't make the All-Star Game free HGH night. During the juiced ball era, they didn't give the Home Run Derby participants Superballs to hit. When it comes to watching Jacob DeGrom throw exactly two-thirds of an inning of consequenceless baseball, however, they're relaxing their own hastily established rules in the name of, um, more strikeouts?
If that sounds dumb to you, thats because it is dumb. Welcome to baseball. You're going to love it here.