Masters Style
Masters 2021: What your favorite pros are wearing at Augusta and how to copy each look
*All products featured on Golf Digest are independently selected by our editors. However, when you buy something through our retail links, we may earn an affiliate commission.*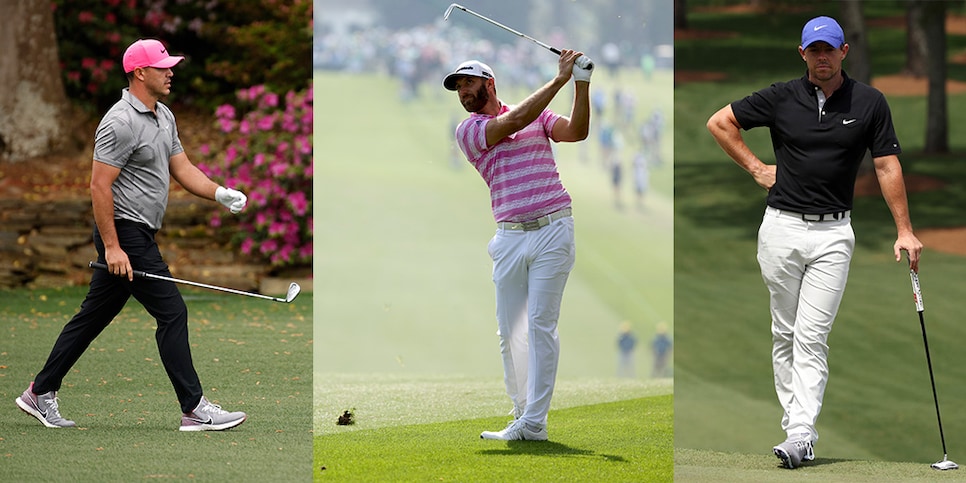 The apparel selection for the first round of the Masters has been bright, to say the least. From Brooks Koepka's neon pink hat to Dustin Johnson's pink-and-white striped shirt, players are clearly ready to make a statement for the spring return of the Masters. Here's a look at what we've seen at Augusta so far and a sneak peek of the looks to come.
RELATED: Masters 2021: The best Masters-themed items you can buy without going to Augusta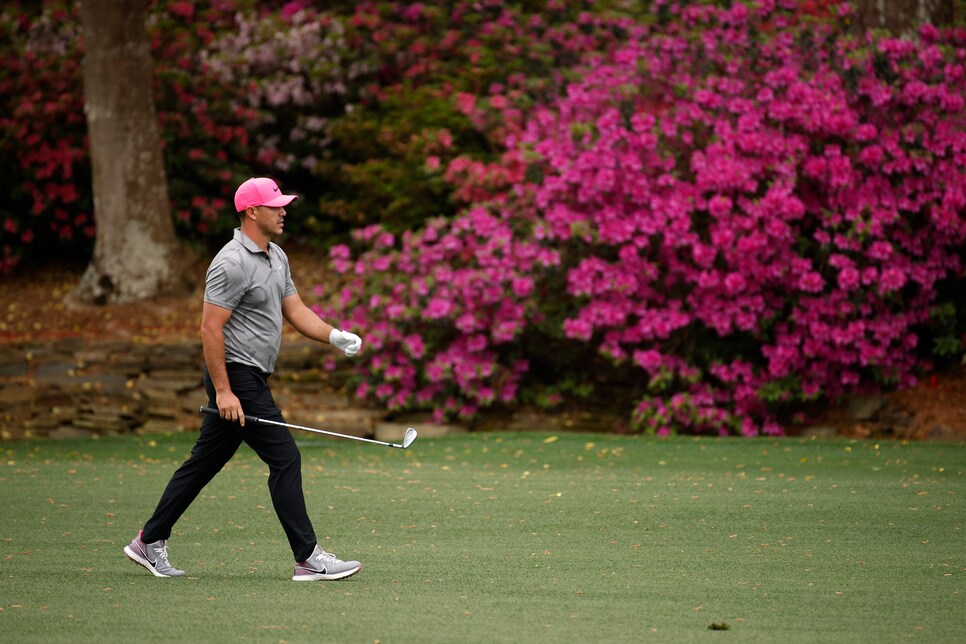 Brooks Koepka's hat may be generating some buzz, but he's come to be known for wearing statement-making caps at majors—regardless of what golf twitter thinks. The neon pink hat was paired expertly with a subdued gray golf shirt with a monochromatic pattern. According to Nike, the simple pattern is inspired by fairway shapes. The pink also coordinates well with the pink details in his Nike Air Zoom Infinity Tour golf shoes that are made with a 100-percent recycled canvas upper. Kopeka will stick with the bold pink theme throughout the week, with the color appearing on his golf shirt both Saturday and Sunday if he earns a playing spot on the weekend.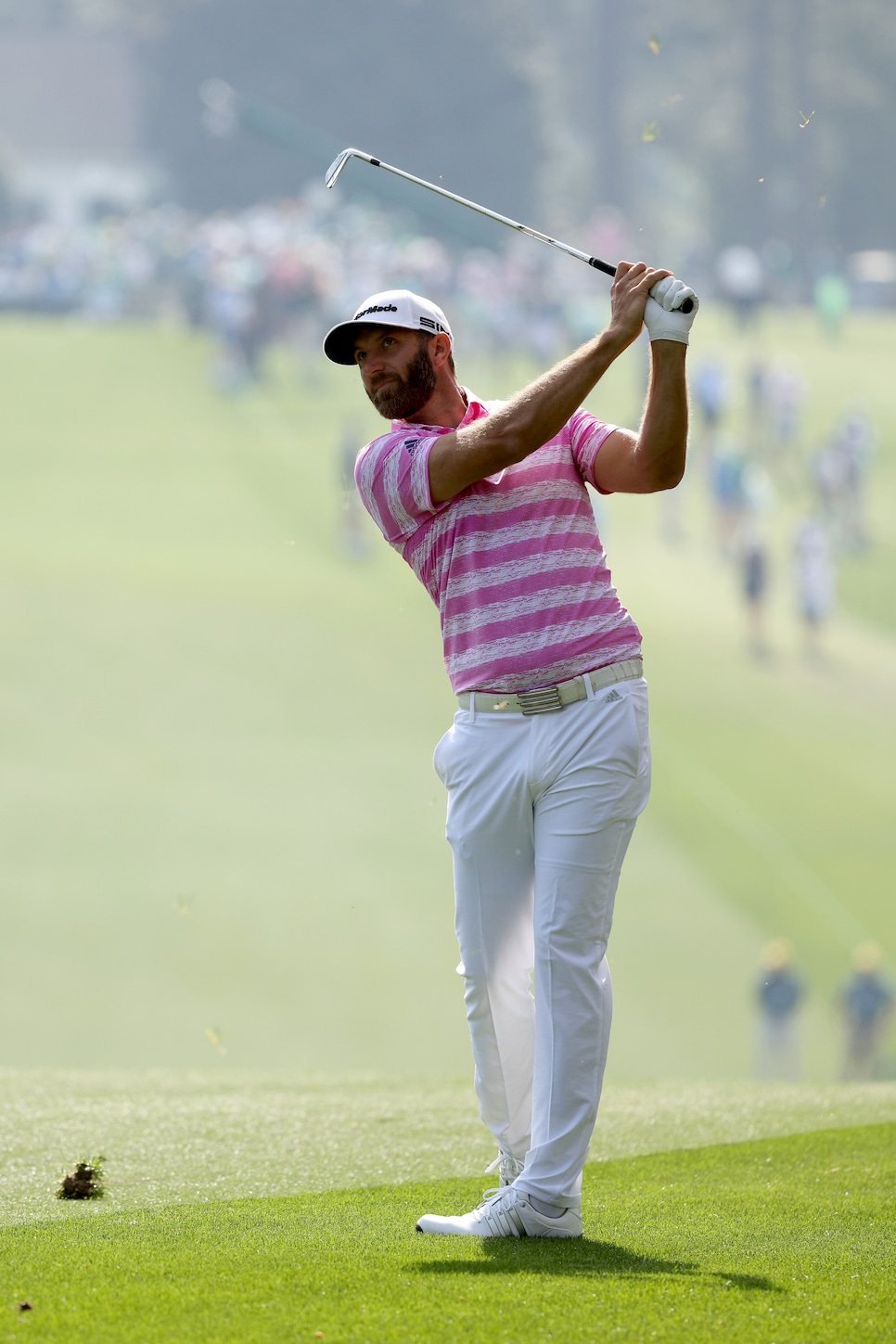 Possibly the brightest look we've ever seen on the typically navy-clad Dustin Johnson, the defending Masters champion wore a pink-and-white striped golf shirt with white pants during the first round. It's a fun look to open the week before he returns to his comfort zone of darker scripting in navy and khaki.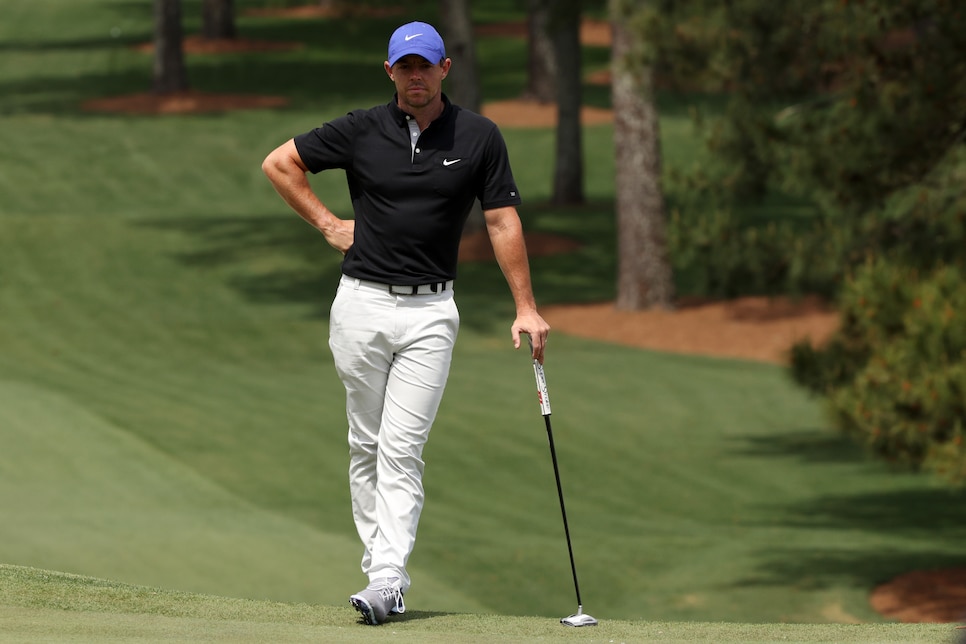 One of the most stylish first-round looks came from Rory McIlroy in white pants, a black golf shirt and a bright purple cap. The simple outfit tones down the bold cap for a sophisticated-yet-energetic ensemble. McIlroy will stick with the purple, black and white throughout the week, mixing-and-matching the colors head-to-toe.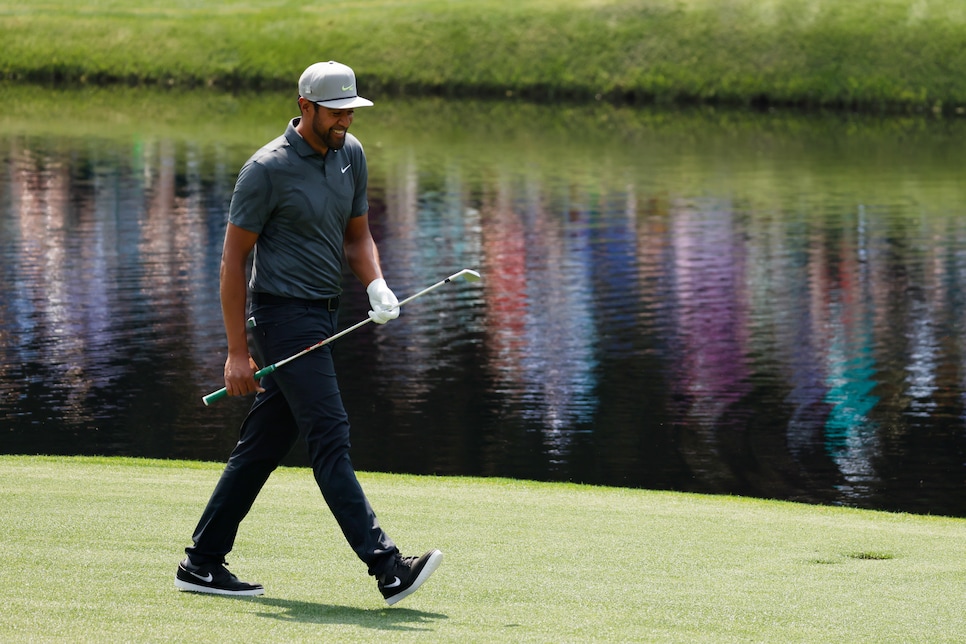 Never afraid to make some noise apparel-wise, Tony Finau will wear shades of neon yellow during the week. He started the tournament in a gray polo with a neon pattern inspired by golf topography, then will wear the same polo in a monochromatic neon color that will certainly turn some heads at Augusta. Finau's planned moving-day look is highlighted by a black polo covered in a neon dot print, and he'll finish off the week in a simpler solid neon golf shirt. The key to pulling off such risky looks is to keep the rest of the outfit simple with dark pants, quiet shoes and a solid cap—which Finau is expected to look great in.