The Loop
13 years ago, Arnold Palmer capped his PGA Tour career with this incredible driver off the deck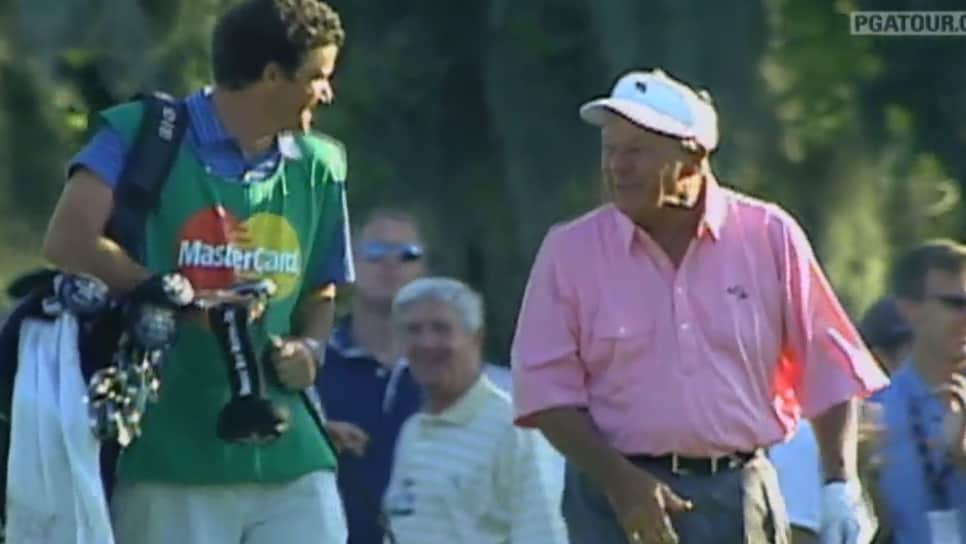 Thirteen years ago, Arnold Palmer faced a decision from the middle of the fairway on Bay Hill's 18th hole in the second round of his tournament. At 74, Palmer couldn't carry the water hazard guarding the green, but in typical Arnie style, he still went with the bold choice of trying to reach the putting surface in two. With a driver.
The seven-time major champ aimed well left of the flagstick and hit a low driver off the deck. His ball bounced. And rolled. And rolled some more, skirting the pond before finally settling about 20 feet from the hole. No matter how many times you've seen this famed shot -- and you'll probably see it a few times this week -- it's impossible not to flash a big smile:
Palmer two-putted for par and a second-round score of 79 -- the first time he'd broken 85 at his event in three years. The missed cut would be Palmer's last time playing in the tournament, although he remained the event's beloved host until passing away last September.
The King would also miss the cut at the Masters the following month in his last official PGA Tour event. But not before he'd provided fans at Bay Hill with this final bold and dazzling display of shotmaking.