The Loop
12 things we'd like to see at the Tiger Woods-Phil Mickelson match in Las Vegas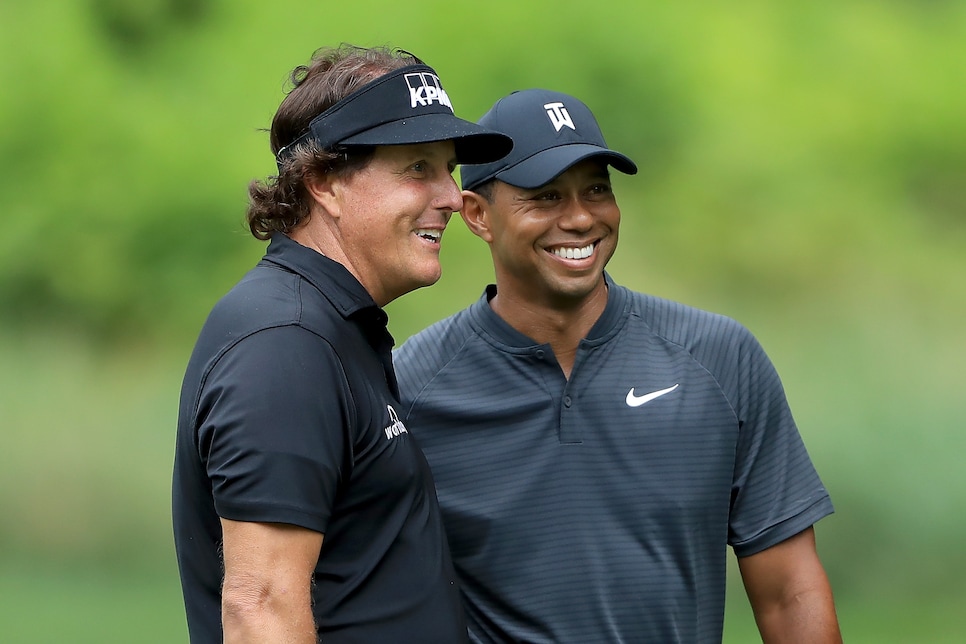 Dreams do come true: much-hyped battle between Tiger Woods and Phil Mickelson is coming to fruition. The match is tentatively scheduled for Thanksgiving weekend, with ESPN reporting Shadow Creek Golf Course in Las Vegas will serve as host. Finally, something to truly be thankful for this November.
However, while the $10 million winner's payout has been touted, very little has been said about the parameters and particulars of the duel. Which is where we come in. Here are 12 things we'd like to see at the Tiger-Phil shootout.
Keeping in tune with the Vegas surroundings, a roaming bookie that presents Phil with never-ending props and wagers
Imagine receiving a front-row seat to Michelangelo painting the Sistine Chapel. That's this, times 50.
Tiger's yacht, parked in the middle of the Strip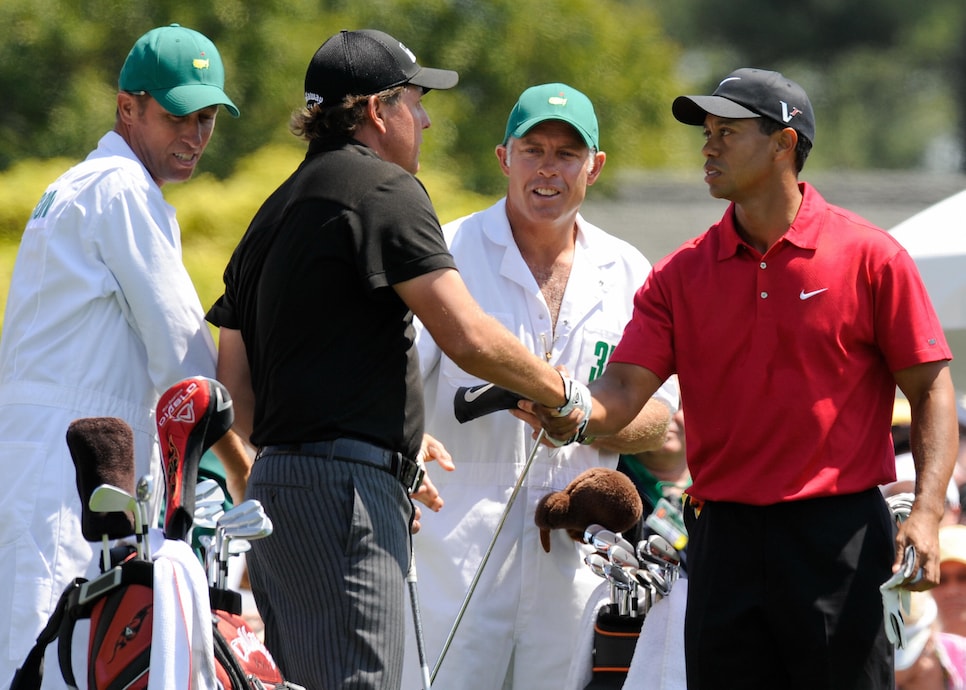 Bones grabs Tiger's bag; Stevie on the sticks for Phil
We love us some Jim Nantz and Dan Hicks, but this is heavyweight bout in Sin City, so...Gus Johnson and Jim Lampley on the call
And yes, Michael Buffer will handle the introduction.
The $10 million is put into a briefcase, handcuffed to Steve Stricker
Strick looks like a cat born to be handcuffed to a briefcase.
Still holding a grudge, Tiger decides to play with his "inferior Nike equipment" circa 2003 just to prove a point
The way he's swinging right now, the man could break par with a set of mid-80s PowerBilt blades and persimmon woods.
Phil, ever the showman, faces a shot from off the green, pulls Carrot Top out of the gallery and flops it over his head
With Celine Dion singing in the background and a portable "Fountains of Bellagio" show following execution.
Stephen Ames attempts to follow group, but is promptly kicked off the property after the 10th hole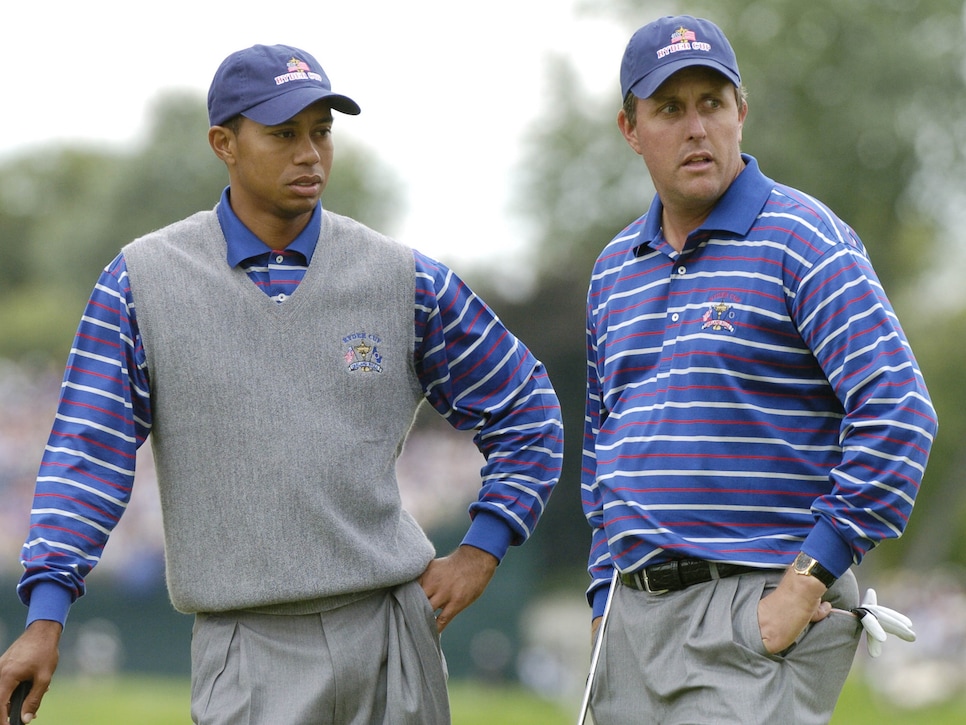 Hal Sutton is brought in to officiate the match
Because his intervention worked out so well the last time.
Phil brings in an assortment of Tiger antagonists—Rory Sabbatini, David Eger, Hank Haney—and plants them at various points of the golf course just as a huge mind f***
Hey, this is G-rated compared to the stuff Seve would pull.
A drawn-out, highly esoteric rules dispute that alienates casual golf fans across the country
The Tiger-Phil match proves to be a front for the new "Ocean's 14" heist
Steve Wynn keeps his vault under the 18th green, yes?