The Loop
9 classic Beatles songs you didn't realize were actually about golf
(*By true, we mean totally made up. Despite the pictures below, it appears The Beatles weren't big fans of the game. But we can imagine, right? It's easy if you try.)
__ "Eight Days A Week":__ In an ideal world, wouldn't we all play golf this much?
__ "We Can Work It Out":__ Penned when Paul took John under his wing to help him with his struggling short game.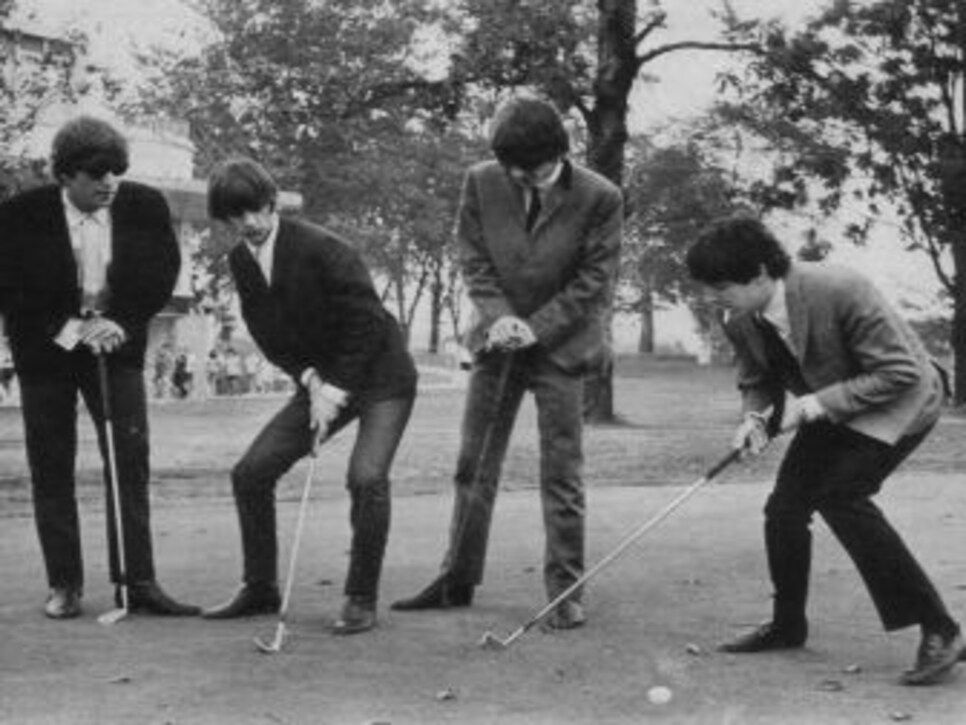 __ "Here, There and Everywhere":__ Written by John during a phase in which he had no clue where his driver was going.
__ "Here Comes the Sun":__ This song came to an optimistic George while waiting out yet another rain delay in Liverpool.
__ "Drive My Car":__ Little-know fact: The original title was "Drive My Cart," but cart didn't rhyme as well with "star."
__ "The Fool on the Hill":__ Doesn't this describe how all hackers look trying to hit a ball off an uneven lie?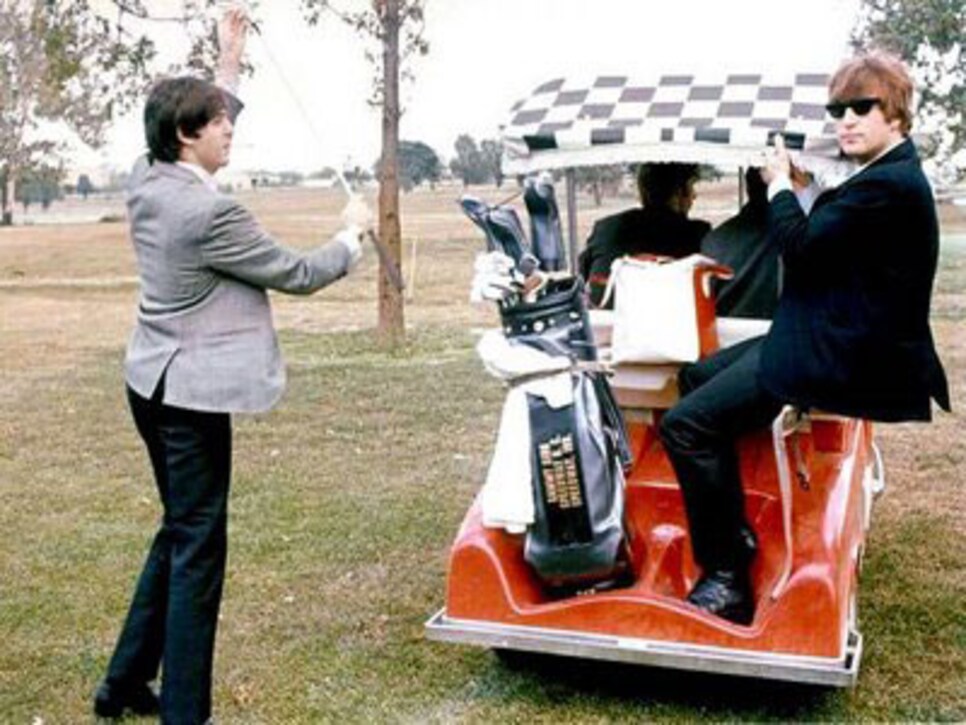 __ "Help!":__ Inspired by Ringo's decision to take lessons from a golf pro -- and not just from anybody -- for the first time.
__ "Norweigan Wood":__ Paul laments losing a magical fairway wood he discovered while touring the Scandinavian Peninsula.
__ "I Am The Walrus":__ How big of a legend is Craig Stadler? He was the first golfer to be given an official theme song.