Passing The Baton
British Open 2023: One of Tiger Woods' most unique records will be no more starting on Thursday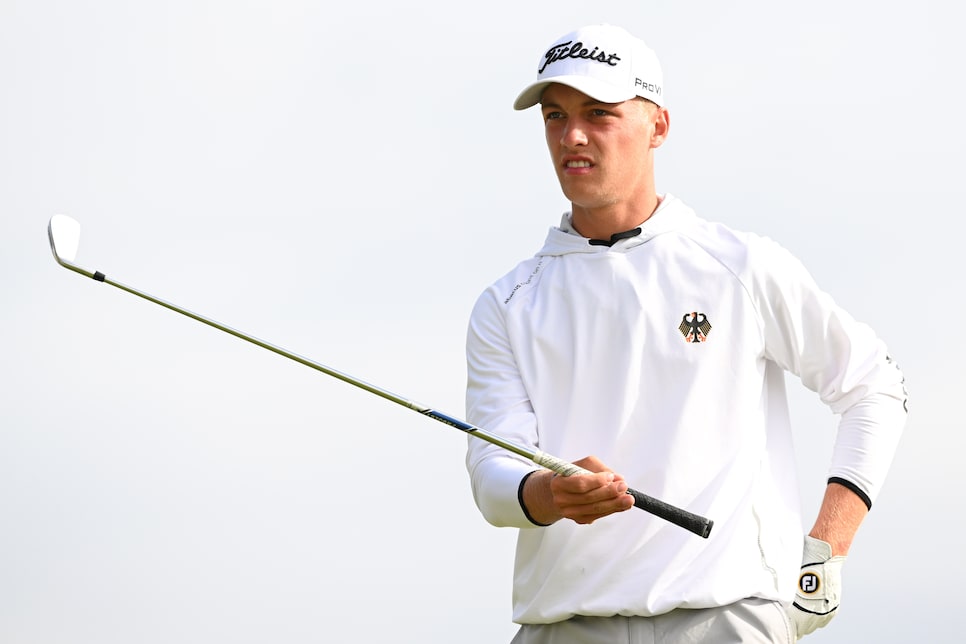 When we first heard that there would be a player named Tiger competing in this year's Open Championship—19-year-old Tiger Christensen from Germany—it was certainly a cool story. Little did we know that when the young Tiger eventually teed it up at Royal Liverpool, he'd be making a bit of weird history in the process.
Up until this week, Tiger Woods was the only player named Tiger to ever compete in a major championship. That unique record will fall on Thursday morning when Christensen begins his first ever Open Championship, first reported by ESPN Stats & Info researcher David Gordon:
This, apparently, is 100 percent accurate, later confirmed by another stats guru, Justin Ray:
Considering this is a record where literally hitting one shot is all that's required, it's not that earth-shattering, but it is still pretty neat. There's been countless Jacks and Phils and Jordans and Justins who have played major championship golf over the years, but there's only been one Tiger. Until now.
Christensen, an amateur, gained entry into this year's field by finishing among the top six in one of the Open's final 36-hole qualifiers at West Lancashire in England earlier this month. He birdied three of the final six holes that day to earn his spot, displaying a clutch gene that would make Woods proud.
As the young German told theopen.com, he was named was inspired both by Woods and by one of his dad's good friends, a retired boxer whose ring name was Tiger. "It was 50-50," Christensen said. "It is just a name but I am glad to be called Tiger. I can't imagine having another name."
Of course, having the name Tiger as a golfer will bring on some extra attention, which Christensen understands is part of the deal this week.
"For me, it has never been [a burden] because it's just my birth name," he said. "I understand that people will compare everything I'm going to do straight to him and to me, he is the greatest of all time. It is really special what he's done for the game, and how he's changed the game and made it more popular."
Christensen will be happy to know he's not the only golfer named after Tiger chasing the dream. Robin "Tiger" Williams, a former Junior Ryder Cupper for Team Europe, is grinding away on the Sunshine Tour. Here's he and Woods meeting at the 2018 Ryder Cup at Le Golf National:
That Tiger, now 22, also attempted to qualify for the Open Championship earlier this month, coming up just short at Dundonald Links, where he tied for 12th. Only four spots were available that day, and three under was the number to beat. Williams shot rounds of 72 and 71 for a one-under total, a strong effort but not enough to get TWO Tigers into the Open field. If all goes right in 2024, we might get all three of them at Royal Troon.