Best in State
The best golf courses in New Mexico
New Mexico is a challenging state for our panelists to cover. It's georgraphically large, the population is relatively small, courses are spread out in all corners and it receives less through traffic than most other parts of the U.S. Nevertheless, the golf at the top end is beautiful and played through a unique variety of desert and mountain ecosystems, and a nice trip along the 70-mile Santa Fe-Albuquerque corridor will put some of the state's best courses within reach.
Below you'll find our 2023-'24 ranking of the Best Golf Courses in New Mexico.
We urge you to click through to each individual course page for bonus photography, drone footage and reviews from our course panelists. Plus, you can now leave your own ratings on the courses you've played … to make your case why your favorite should be ranked higher.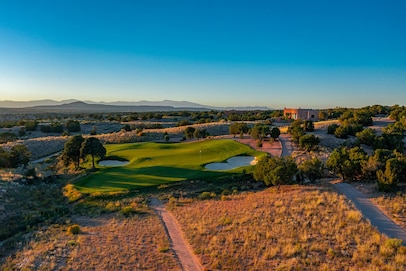 The Sunset course at Las Campanas is located in the high desert of Santa Fe and offers breathtaking views of the surrounding Sangre de Cristo Mountain range along with other mountain ranges in the far distance. Jack Nicklaus did an excellent job of incorporating these features into his target lines off the tees. The course presents some blind shots but overall provides ample room off the tee.
View Course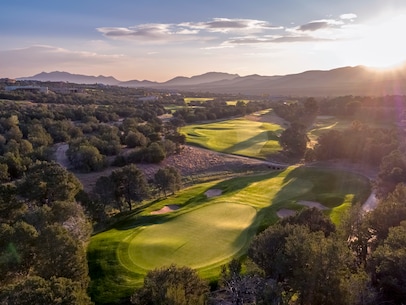 Paako Ridge, Golf Digest's Best New Affordable Public Course of 2000, is quite long from the tips and regular tees. Yes, a golf ball carries farther at its 6,500-foot elevation, but Paako also plays long because both nines work up mountain foothills for several holes before playing downhill. The 496-yard par-4 seventh is the same shape and dimensions as the 10th at Augusta National and the back tees of the par-4 17th, atop a butte, affords perhaps the best vista in New Mexico. There are very wide and deep greens here, too, so a depth chart is a must.
View Course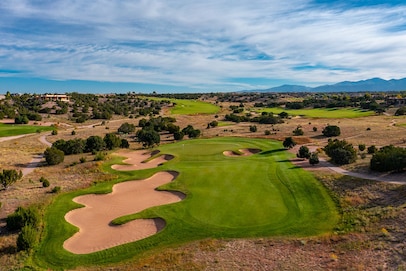 The first of two Jack Nicklaus courses at Las Campanas—his 100th course in his portfolio—was built in 1993 and set within the foothills of Santa Fe sitting at about 7,000 feet above sea level with numerous elevation changes and a good mix of uphill and downhill holes. Most tee shots provide ample room off the tee but precision into the greens, and the par 5s are particularly challenging with narrow landing areas for second shots.
View Course

Black Mesa is back in our ranking of America's 100 Greatest Public Courses for the first time since 2014. Though located not far from the town of Española, there is no development on or near the vast, high desert property. The Baxter Spann design feels worlds away, flowing through a Martian landscape of buttes, sagebrush dotted ridges and dry arroyos. If the idea of hitting shots through canyons, along bluffs and over rock outcroppings to blind targets isn't enticing enough, the weekday green fee of $79 should be.
View Course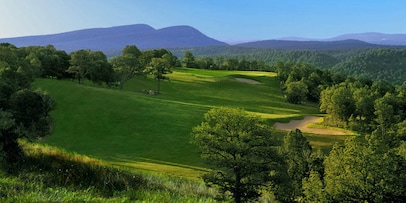 The Robert Trent Jones II design is set at an elevation of more than 7,000 feet, providing incredible vistas with dramatic rock outcroppings and meandering arroyos. The Audubon-certified course features much wildlife including elk, bobcats, deer and sometimes black bear.
View Course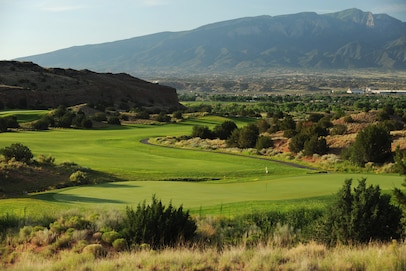 Twin Warriors Golf Club, ranked among Golf Digest's best courses in New Mexico, is on the grounds of the Santa Ana Pueblo and includes 20 cultural sites, including an ancient cave dwelling on the 15th hole. Set in the high desert, the course has beautiful native features including dry washes, eroded land, and a butte that is ever present on the course.
View Course