Golf Equipment
What's In My Bag: Brittany Lincicome
Age: 29 | Lives: Seminole, Fla. | Story: Won her second major title in March (ANA Inspiration). Now a six-time winner on the LPGA Tour.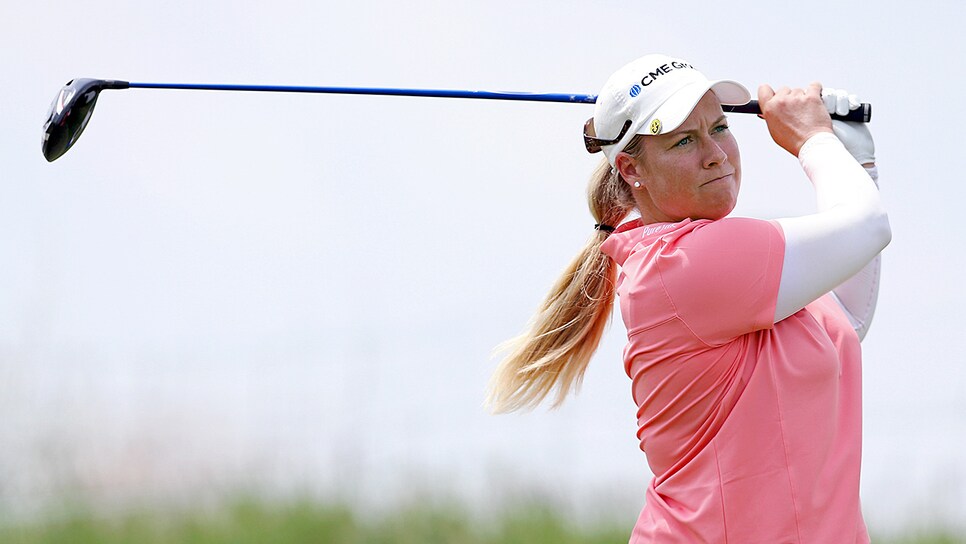 Photo By: Vaughn Ridley/Getty Images
Photo By: Courtesy of Lincicome
My Birdie Balls
I'll never switch out a ball on the next hole if I make a birdie with it. Even if it hits the cartpath, I'll keep it in play. I don't care how scuffed it might be!By Brittany Lincicome with Stephen Hennessey
Photo By: Vaughn Ridley/Getty Images
Grips And Grooves
While watching the Masters, I heard on TV that Tiger Woods changes his wedges out for new grooves a couple times a year. I thought, Wow, I haven't done that in two years! So now I'm doing it. Same thing with my grips. It can make a difference.
Driver
Specs: Titleist 913D2, 8.5˚, Aldila Tour Blue 65-gram shaft, S-flex, 45 inches, tipped an inchI tried a lot of different clubs when I found out I was going to be without a club contract late last year. It was nerve-racking, but this driver really fit my swing.
3-wood
Specs: Callaway X2 Hot, 15˚; Aldila Tour Green shaft, S-flex, 42.82 inches, D-2 swingweightLaunching this club off the fairway or on the tee is so simple. For me, it's "take the club back," and it's automatic. I really like the look to it, too. It looks like it's set to really fly.
Hybrid
Specs: TaylorMade SLDR, 21˚, Fujikura Speeder S shaftI tend to use this a lot on par 5s. And on a course with heavy rough, this is a go-to.
Irons
Specs: Titleist AP2 714, 4-iron through PW. Project X PXi 6.0 shafts, Golf Pride Tour Velvet grips, D-2 swingweightI used Titleist irons growing up, so playing these felt natural. I'm a feel player, so I need clubs that fit my comfort zone, and these do it for me.
Wedges
Specs: Callaway Mack Daddy 2 wedges (50˚, 54˚, 60˚) True Temper Dynamic Gold S300 shaftsMy 60-degree wedge is one of my favorites. Sand shots, pitches, bump-and-runs: It's all with a 60.
Putter
Specs: Odyssey Tank #7, 34.25 inchesI like the feel of this heavier putter [400-gram head]. For shorter putts, it really takes away any chance for me to manipulate the clubhead through the stroke. I've had this putter for about two years, and I don't see me changing it.
Moving target
I'm a little superstitious with the mark on my Titleist Pro V1x. I'll start with a simple dot on the ball. And other times it'll be a "D" for Dewald. If I need an extra boost, I'll use a "D" ball.
Touch of pink
This headcover is from Val Skinner's event for breast-cancer awareness. Between her event and Morgan Pressel's, it's amazing what they do for a worthy cause.
Playing mixed tees
I have tees with my and Dewald's names. It makes me think I'll hit it farther because he's a pro long-driver.
Catch of the day!
When I'm home, fishing's my favorite thing to do. I like going offshore -- for bigger fish! I once caught a 400-pound goliath grouper.
Photo By: Courtesy of Lincicome
Charting our course
On the back of my yardage book is this photo I love of me and my fiance, Dewald Gouws. I love seeing reminders of him while I'm playing.