Golf Courses
Photos: The Golf Digest W I D E Open Championship
Finch: The first Golf Digest W I D E Open Championship was a whole new golf experience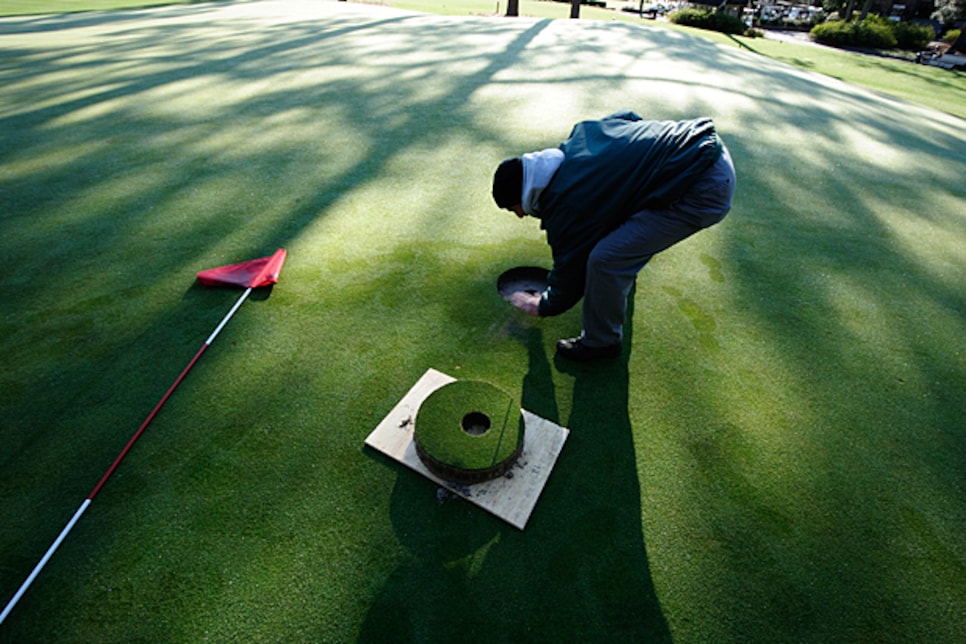 Cutting out the 15-inch cup.
A worker puts his weight into the earth to create the big cup.
The 15-inch cup was tough to miss, to the extent that three-putts were extremely rare.
The flag could be left in the hole for chipping and putting.
The wide cup made for faster play.