The Loop
Introducing the Golf Digest W I D E Open
*Update: The W I D E Open has been rescheduled for Friday, March 11 due to weather in the Southern Pines area. *
Ever wonder what you'd shoot if the golf hole were a lot larger? Now's your chance to find out.  This Friday, March 11, Golf Digest is holding the first ever W I D E Open Championship at historic Pine Needles Resort in Southern Pines, North Carolina.
The 18-hole event will feature holes created with a specially designed cutter that measure 15-inches in diameter. That's more than three times the diameter of a standard golf hole and only slightly smaller than a basketball hoop.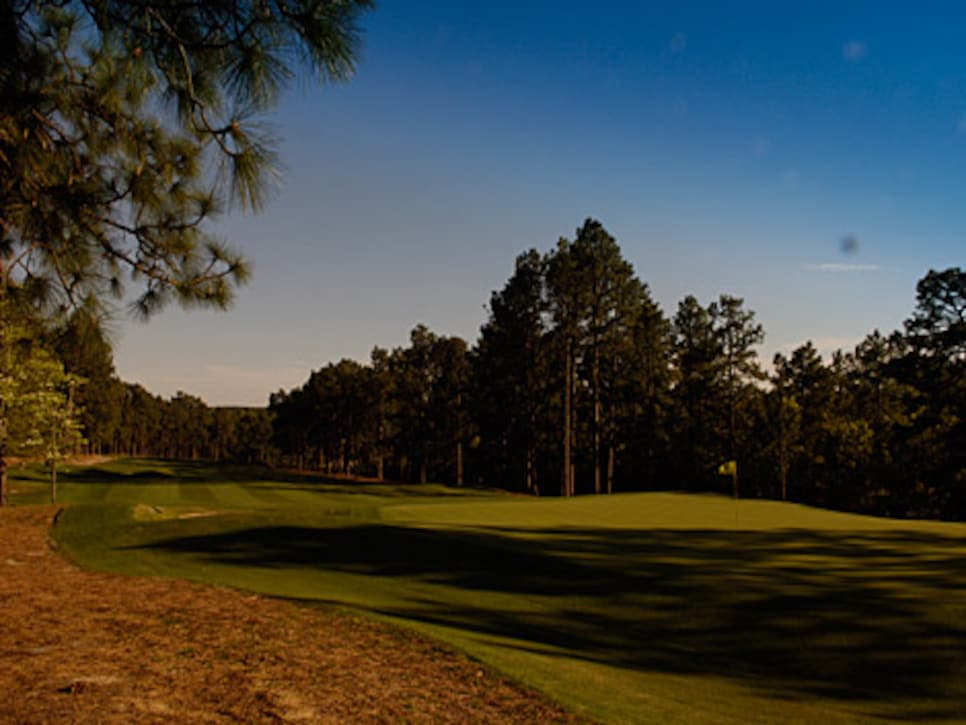 The holes at Pine Needles will be noticeably wider on Thursday for the Golf Digest Wide Open Championship.
The competition was inspired by recent comments from Taylor Made CEO Mark King, who suggested using 15-inch holes as a way to make golf more fun and appealing to newcomers. Intrigued by the idea, Golf Digest Editor-in-Chief Jerry Tarde created Friday's W I D E Open event to measure how fun experienced players -- from club pros to scratch golfers to high handicappers -- would have on such a course set-up.
How much fun do you think you'd have? Would you shoot your best score? Would you chip in from off the green multiple times? Would anything under a 10-foot putt become essentially a gimme? There's only one way to know: Come to Pine Needles Resort on Friday, March 11, and play in the event yourself.
Photos and a feature article about the event will appear in Golf Digest's June issue.
Cost is $100 a person, including lunch. There will be prizes in net and gross divisions. Tee times are going fast! To sign up, call the Pine Needles pro shop at 910-692-8611 and say you want to play in Thursday's W I D E Open Championship.