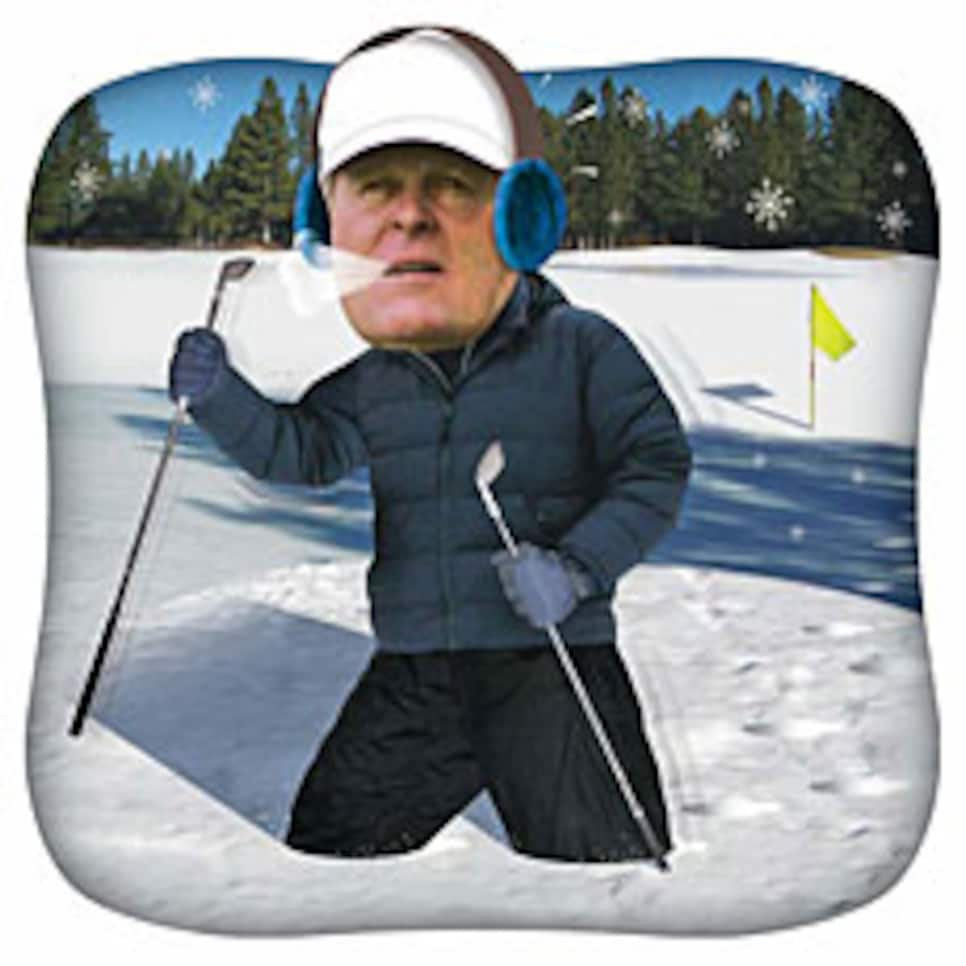 Fitness
During my prime in the 1970s, I always started off the year in great physical shape. I didn't go to the gym during the off-season; few guys back then did. What I did was hunt and fish a lot. I'd plow through marshes in my heavy waders, trudge through snow and across hilly terrain, always making a point of walking as briskly as I could. When I showed up to play in January, my legs were developed and felt strong.Having my legs in condition helped my swing, improved my balance and gave me stamina. If you want to maintain your conditioning but loathe going to the gym, grab your iPod and try hiking in a wooded area, or at least walking vigorously around your neighborhood.
Style
The passing of Tommy Bolt in August inspired me to look back on a guy who not only had one of the great swings of all time, but who influenced players in terms of their appearance. For years Bolt was the sharpest dresser in pro golf, every part of his colorful clothing matching and carefully pressed. Tommy wore a blazer and tie when he traveled, like a playing ambassador for the game. Surely he was a counterpoint to the grunged-out, who-cares look players have off the course today.
Players
The race for PGA Tour Player of the Year is the most compelling I can recall. Some believe it should be Tiger Woods, who dominated the first half of the year and had that electrifying victory at the U.S. Open. Others say Padraig Harrington is more deserving. He won the British Open and PGA Championship and had four other top-five finishes.My choice is Padraig. His two majors surpass Tiger's one major and three other tour victories. I don't think even Tiger would dispute that Padraig's second half of the season was better than Tiger's first half. A vote for Tiger is essentially saying that had there been no knee injury he would have won one of the majors that Padraig did. But there is no assurance that Tiger would have won the British or PGA, and you can't give him credit for winning majors he didn't play.There's a precedent for my thinking. In 1974, I won eight PGA Tour events and the Dunlop Phoenix in Japan. Gary Player won two majors and seven tournaments outside the United States. They gave player of the year to me, but if I had been voting, I would have gone with Gary.