Annika retiring was no surprise; The meaning of Tiger's left-knee injury, Oakland Hills: the Monster's frightful finish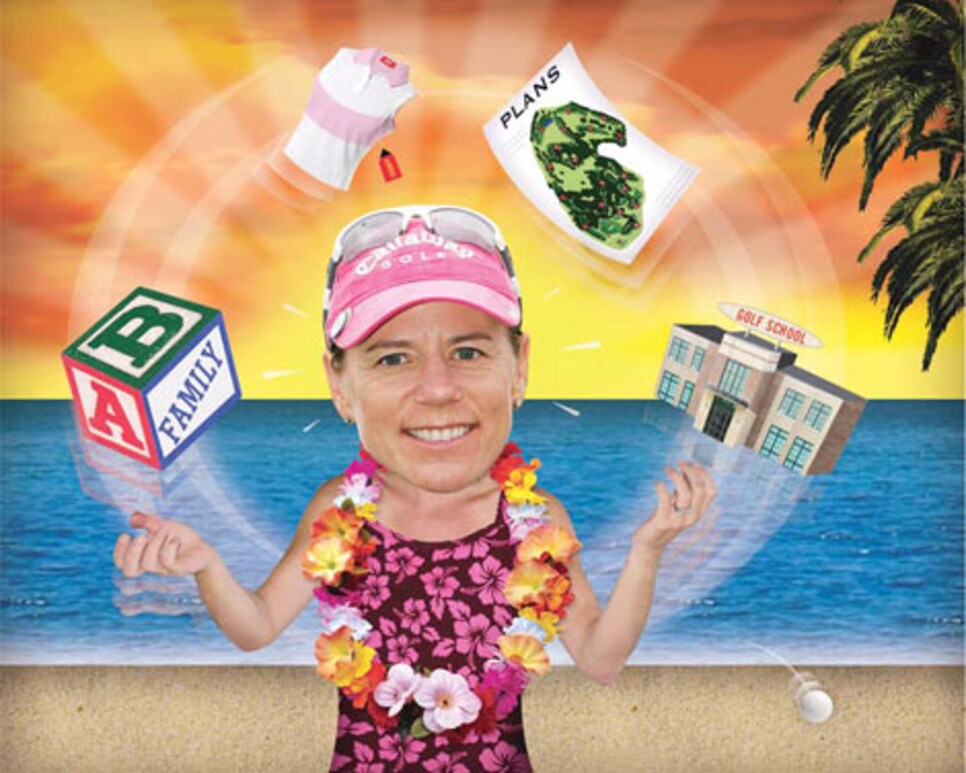 Annika retiring was no surprise
This season is Annika Sorenstam's last, and it's a shame that her rivalry with Lorena Ochoa is ending before it had a chance to develop. But I wouldn't have been shocked if Annika had retired sooner. Discussing her in my 2005 book, I Call the Shots, I wrote: "I wouldn't be surprised if one day soon she just walked away from golf entirely . . . I imagine her doing what Jim Brown and Rocky Marciano did, retiring at the top with her health intact, her fortune made . . . and a big, wide world waiting at her feet."Annika is a normal person who, as a tour pro, led an abnormally stressful existence. She'll enjoy the off-course life.
The Swing
No one seems comfortable determining the cause of Tiger Woods' left-knee injury or what effect it will have on his swing. I struggled with a left-knee injury throughout my pro career, and I believe it was brought on by repeatedly snapping my left leg straight through impact with my driver. Tiger does the same thing: He straightens his left leg to speed up the uncoiling of his hips. Repeating this action, along with shifting weight onto that leg, stresses the knee. Eventually the player has to modify his driver swing so the left leg remains bent at the knee through impact. Ben Hogan (left) made that adjustment after injuries suffered in a car accident. If Tiger copies Hogan, he might drive the ball better: He'll be shorter, but straighter -- a nice trade-off for Tiger.
PGA Championship
When the PGA Championship returns to Oakland Hills Aug. 7-10, fans will understand why Ben Hogan called the course The Monster. The layout is a horror for many reasons. Its greens are among the three toughest in the world; the severity of its lumps, bumps and contours are matched only by Oakmont and Augusta National.Approaching 7,400 yards with a par of 70, its murderous length is compounded by rough that is unusually dense. Many of its holes dogleg to the right, so it's not suited for players who hit the ball from right to left.When Steve Jones, who hits a big draw, won the 1996 U.S. Open at Oakland Hills, it was a major upset given his ball flight.The finish at Oakland Hills is brutal. The green at the par-4 16th hole is shallow and fronted by a lake. The uphill, 238-yard 17th is almost as long as a par 3 gets, and the par-4 18th, a dogleg-right, gives players a sidehill lie with the ball below their feet.This Donald Ross course (renovated by Robert Trent Jones and Rees Jones) will be a difficult test. I see one of the elite players shooting around even par to win.