LPGA TOUR
Who rules: Sorenstam or Ochoa?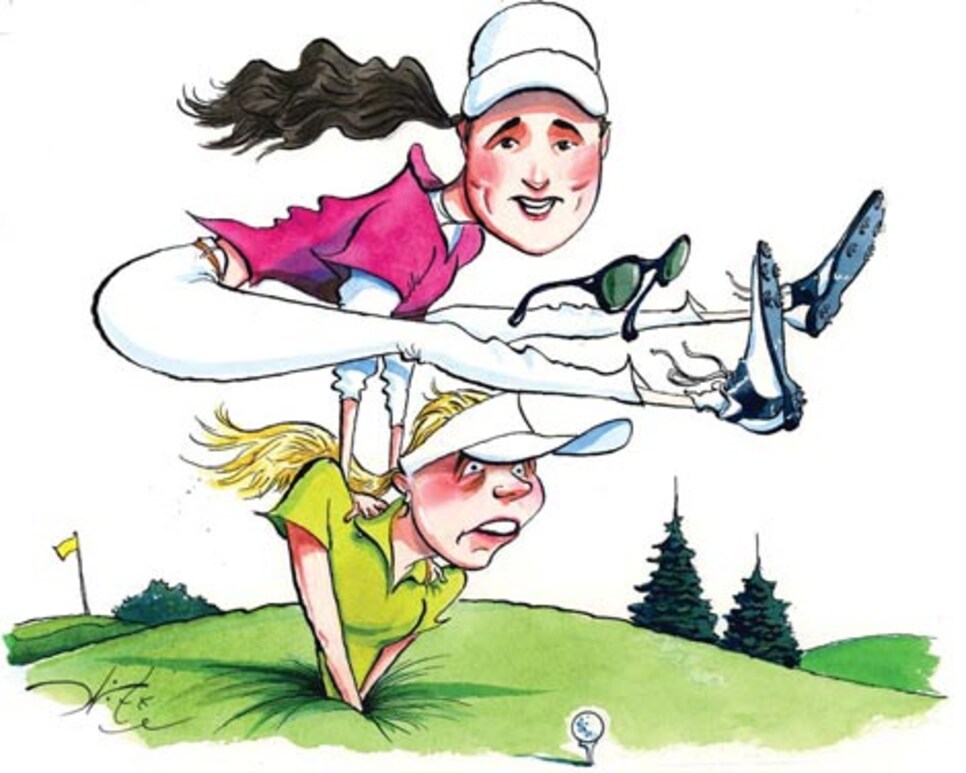 Who rules: Sorenstam or Ochoa?
Before the LPGA Tour season began, I thought Annika Sorenstam, healthy again and rededicated to golf, would regain her place as the best player in women's golf. Her victory in the SBS Open in February reinforced my feeling. But then Lorena Ochoa won the HSBC Women's Champions in March by 11 strokes, with Annika a distant second.What can I say? Lorena is in the prime of her career, and it appears that no one -- not Paula Creamer, Suzann Pettersen or Annika -- is capable of overtaking her as the No. 1 player. Lorena won't have an easy go of it, not with women's golf so competitive and vibrant the way it is now. But she's clearly the best player out there.
The Game
The biggest challenge of playing the firm, super-fast greens we see in golf today isn't putting but chipping and pitching to them. The ability to control speed, trajectory and spin from different lies has never been more important -- or more difficult. Unless you're hitting 15 greens in regulation, the best way to save strokes is to practice your short game more.
People
Colin Montgomerie might be regarded as the best player never to have won a major, but there's another fellow who could give Colin a run in that regard: the legendary Masashi (Jumbo) Ozaki. Although Jumbo won 94 times on the Japan Golf Tour and played in the Masters 19 times, he never won in America. He had three top-10 finishes on the PGA Tour, but he never seemed to play his best. Perhaps it was because he wasn't comfortable venturing outside his home country. Regardless of the reason, he underachieved.When you also consider that he isn't European and could never play in the Ryder Cup, you see why he was largely invisible to fans and media around the world.Having played with Jumbo in the 1970s and '80s when he was at his best, I have no problem stating that Jumbo was as good as any player in the world -- at least when he teed it up in Japan. His game was extraordinary. He hit the ball incredibly high, long and straight, and he had a short game to go with it. Jumbo, now 61 and still competing, hasn't made it into the World Golf Hall of Fame yet, but he was terrific and deserves to be there based on his dominance in Japan.