2010 Hot List: The Panelists
Meet the Hot List Judges, Scientists, Retailers, and Players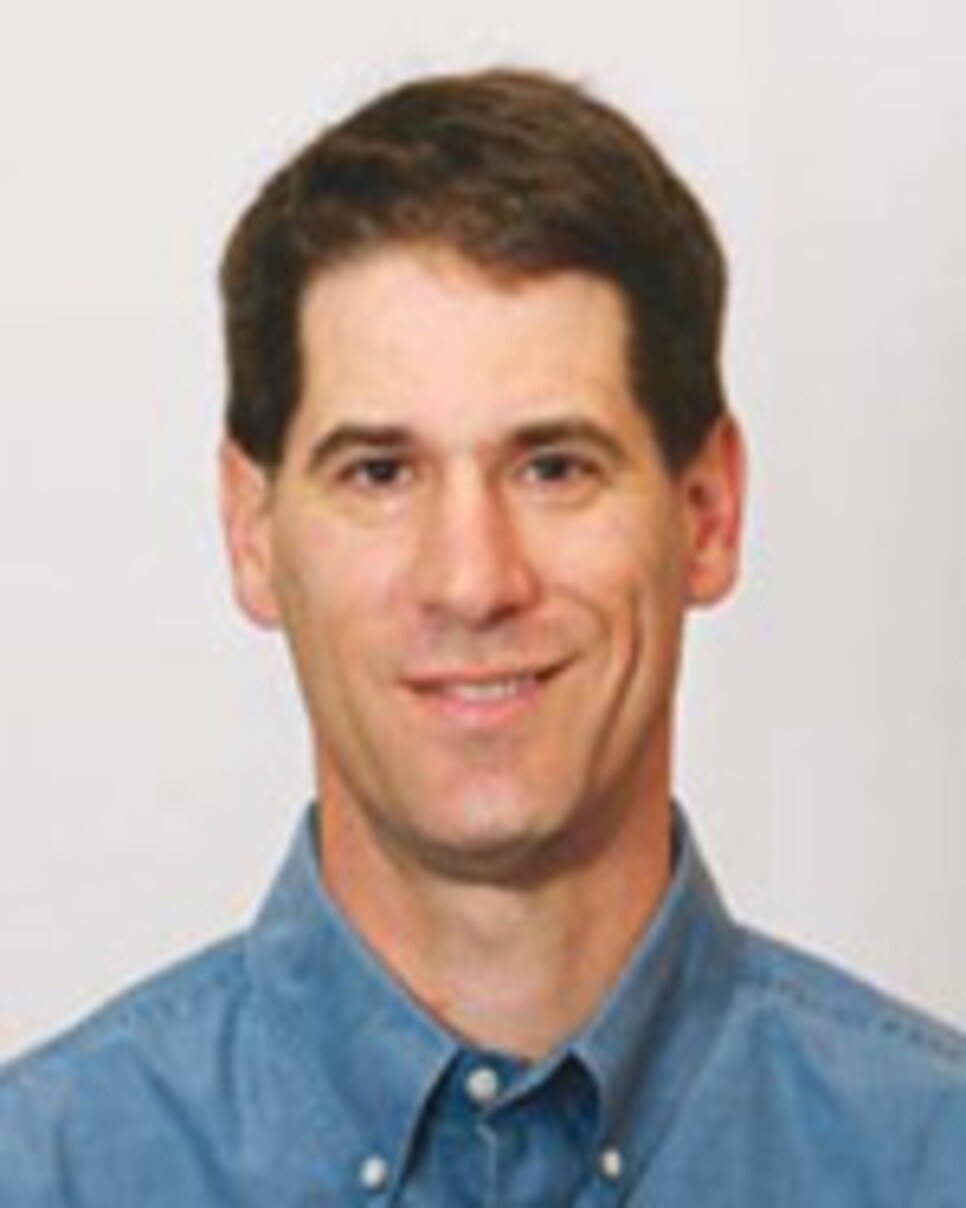 E. MICHAEL JOHNSON
Senior Editor, Equipment for Golf World; "Bomb" of Bomb & Gouge; golf writer for 26 years, the last 15 covering equipment;
@EMichaelGW on Twitter;
3.3 Index.
JOHN AXE, PH.D.Retired physicist who studied the features of solid materials.
MARTIN BROUILLETTE, Ph.DProf. of mechanical engineering at the University of Sherbrooke.
THOMAS LACY JR., Ph.D.Associate professor of aerospace engineering at Mississippi State.
DAVID LEE, Ph.DAssociate professor of physics at Gordon College.
JOHN MCPHEE, Ph.DProfessor of systems design engineering at Univ. of Waterloo.
GEORGE SPRINGER, Ph.DProfessor of aeronautics and astronautics at Stanford.
Leigh BaderResidence: South Easton, Mass.Job: Co-owner of Joe & Leigh's Discount golf shop at Pine Oaks.
Casey BakerResidence: Ypsilanti, Mich.Job: Vice president of operations at Miles of Golf.
Residence: Phoenix Job: Head golf professional at Desert Mountain Club.
Sven KesslerResidence: Niceville, Fla.Job: Vice president of retail operations at Edwin Watts Golf.
Ken Morton Jr.Residence: Sacramento, Calif.Job: VP of retail and marketing at Haggin Oaks Golf Super Shop.
Susan RollResidence: Carlsbad, Calif.Job: Co-owner of Carlsbad Golf Center.
JEFF BLIND, 15-handicapAge: 30 Residence: New York City Job: Equity sales trader at Kellogg Partners.
Age: 31 Residence: Fort Worth Job: High school business teacher.
Age: 75 Residence: Mesquite, Nev. Job: Retired general contractor and land developer.
Age: 61 Residence: Parowan, Utah Job: Plows snow at a ski resort; excavates in summer.
Age: 46 Residence: Oklahoma City Job: Stay-at-home mother of two children.
Age: 33 Residence: Gaylord, Mich. Job: Senior instructor at the Rick Smith Golf Academy.
Age: 49 Residence: Sedalia, Colo. Job: Head golf professional at Castle Pines Golf Club.
Age: 48 Residence: Orlando Job: Fire lieutenant at the Orange County Fire Rescue Dept.
Age: 65 Residence: Park City, Utah Job: Retired pilot; began playing golf when he was 55.
Age: 55 Residence: West Sand Lake, N.Y. Job: Independent sales engineer.
Age: 52 Residence: La Quinta, Calif. Job: Voiceover artist; has been playing golf for 40 years.
Age: 52 Residence: Rifle, Colo. Job: Sales rep for HD Supply, a wholesale distribution firm.
Age: 45 Residence: Newtown, Conn. Job: Consultant in the financial-services industry.
Age: 72 Residence: St. George, Utah Job: Retired elementary school teacher.
Age: 39 Residence: Nashville Job: Actuarial consultant with Wells Fargo.
Age: 33 Residence: Toledo, Ohio Job: Computer-application builder at The Andersons Inc.
Age: 51 Residence: Parkville, Md. Job: Realtor who plays 70 rounds a year. Former long-drive finalist.
Age: 47 Residence: Danville, Calif. Job: Vice president of sales at YLighting.
Age: 31 Residence: Phoenix Job: Stockbroker; plays about 75 rounds a year.
Age: 34 Residence: Woodstown, N.J. Job: Senior field engineer repairing mass spectrometers.