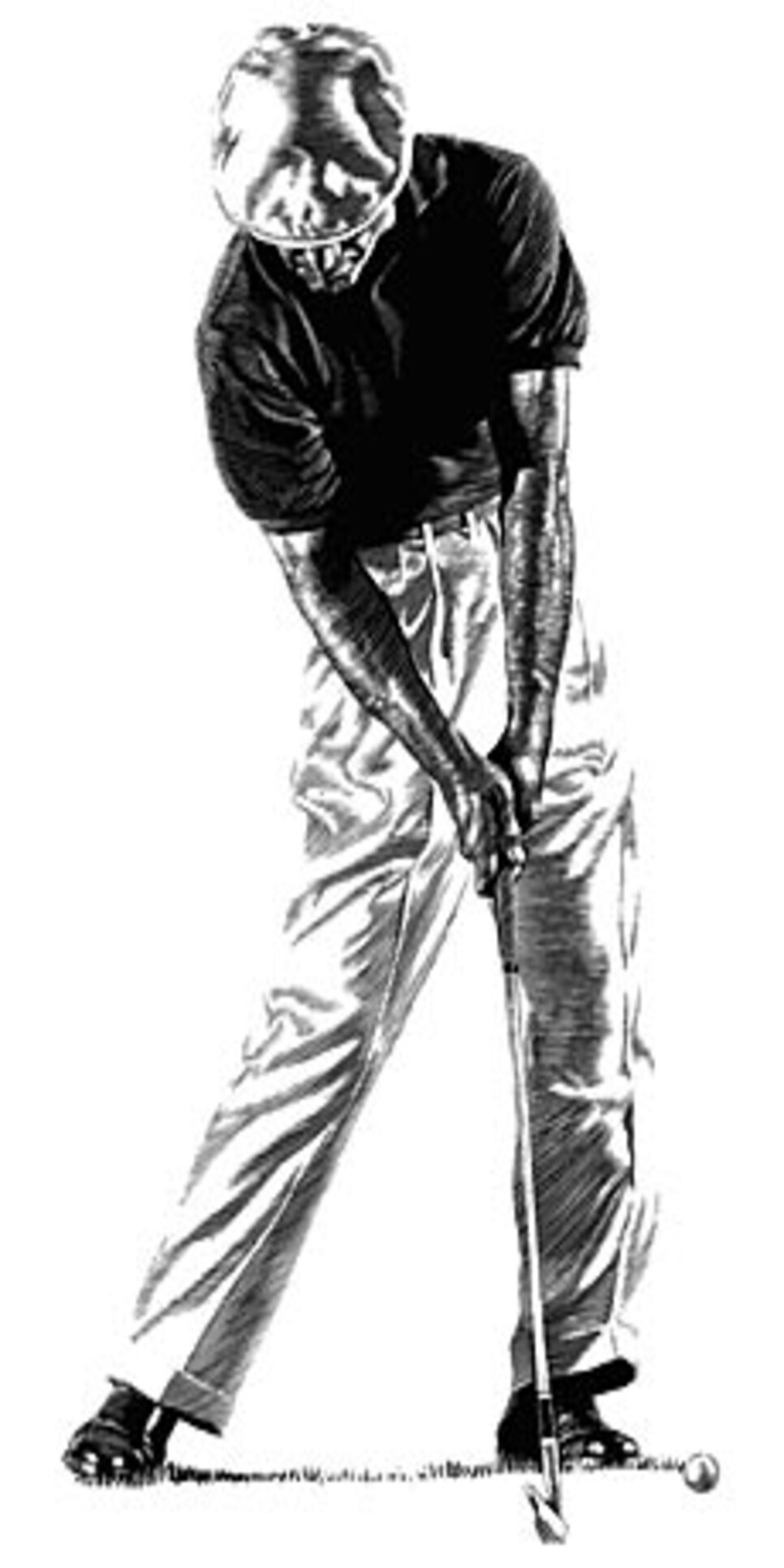 Be willing to accept the result
The greatest interference to swinging freely is the fear of an unwanted result. Being willing to accept whatever result a shot might produce, and feeling you can handle whatever the future holds, removes the interference that comes with fear.Pre-acceptance of the outcome is important because golf is a game of percentages. The less chance you think you have of executing a shot successfully, the more difficult it will be to make a free swing. Ben Hogan once said he considered it a good round if he hit just three shots exactly the way he wanted. He understood that golf is more a game of misses than it is a game of perfection.
Think outside the box
Today's a good day to start thinking creatively. We limit ourselves with our assumptions and superstitions. Is there a rule that says you have to use a driver on every par 4 or par 5, or that you have to go for every green in regulation? Looking at things with a different perspective increases your choices dramatically and allows for far more creativity.Tom Watson once said, "It takes courage to lay up on a par 3. But it might be the smartest play for the situation." Billy Casper won the 1959 U.S. Open at Winged Foot, and part of the credit goes to his ability to think outside the box on a tough par 3. At the 217-yard third hole, with a steeply sloping green framed by deep bunkers, Casper -- to the bewilderment of his fellow competitors -- laid up in front of the green all four rounds. He made par every time on his way to winning by a stroke over the late Bob Rosburg.