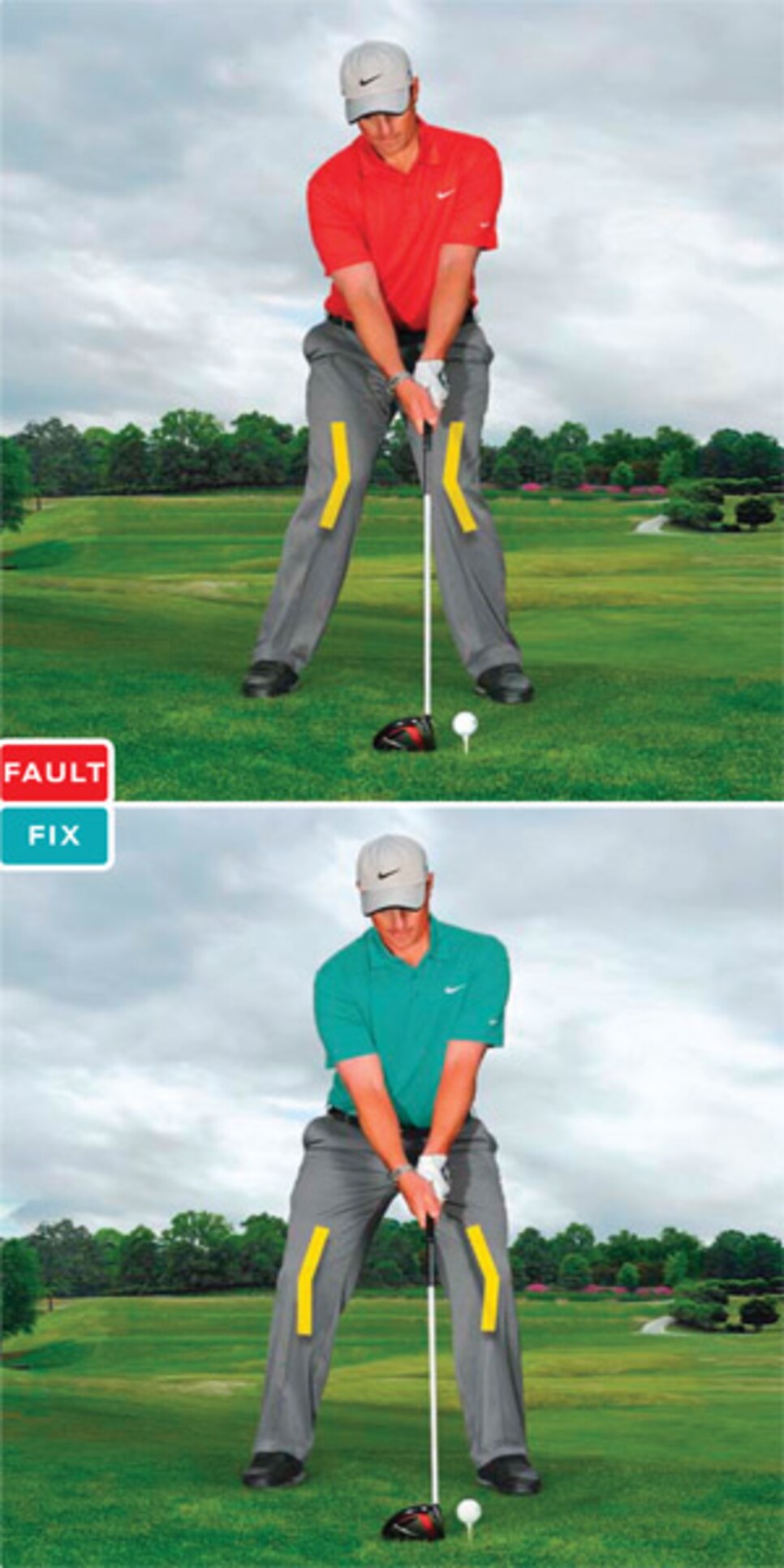 Widen the base to eliminate your sway
One of the biggest power drains with better players is using a knock-kneed stance (left). They kick their knees in to be more stable at address, but this stance actually makes it easier to sway and slide during the swing.Maximize power by bowing your knees like you would riding a horse. This adjustment will engage the glute muscles in your rear end that are essential to stabilizing your body as you pivot back and through. Those muscles are often overlooked as a power source. With your knees bowed out (below), practice swinging your driver at full speed. You'll feel your glutes activate and stabilize your body as you go. A stable body creates a platform for turning on the speed.
Squat, then jump up for power
Players trying to break 80 have learned how to square the clubface at impact, even if it means manipulating it with their hands. Often they thrust their hips toward the ball for power (left), then flip the club to square it.A better power move is to use "triple extension" of the lower body: the ankle, knee and hip joints fully extending through impact without moving toward the ball. My Squat and Jump Drill promotes pushing off the ground. Holding the head end of a driver, squat down on the backswing (below, left), then jump up and sling the club into a line with your left arm at the ball (right, right). You'll get triple extension and straighten your arms -- secrets to great driving.