What If...?
11 amazing accomplishments Johnny Miller probably wasn't *that* impressed by
Moments after Rickie Fowler's win at the Honda Classic, Johnny Miller said the following: "Obviously a win is a win, but you've got to learn to finish out Sundays like a true champion. He hasn't learned how to do that yet." Talk about a tough crowd. Fowler had just beaten a very good field on one of the tour's toughest golf courses. By four shots -- the same margin with which he'd started the day. And yet, the NBC analyst didn't seem that impressed. It got us thinking, What would Johnny say about other great accomplishments?RELATED: Our Favorite Johnny Millerisms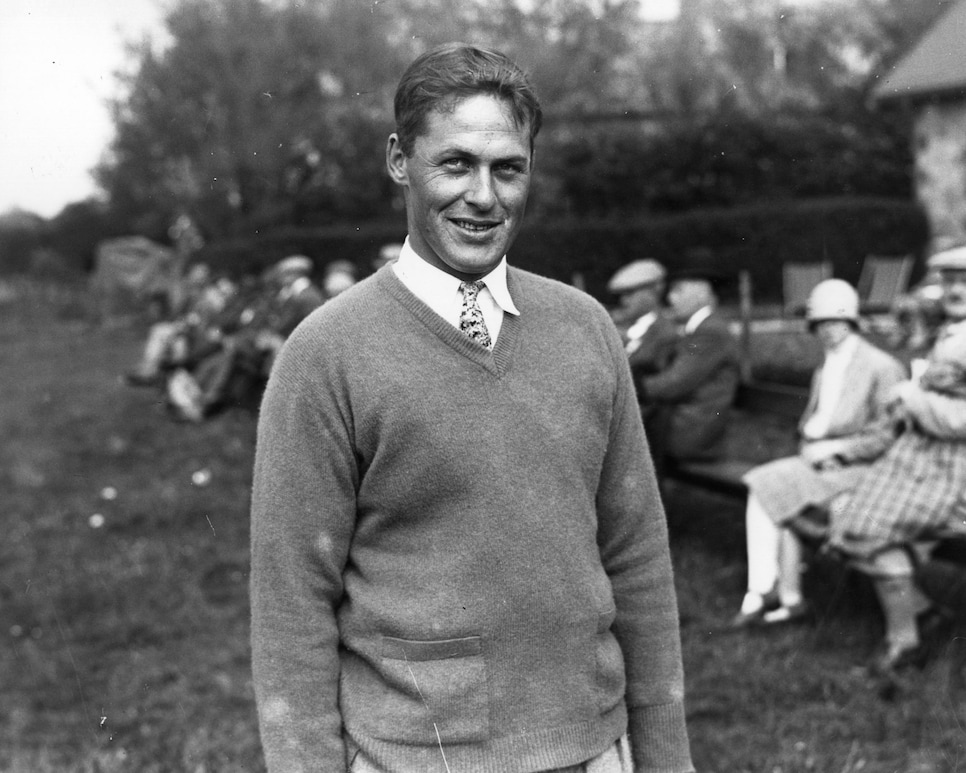 Photo By: Time Life Pictures
Photo By: Associated Press
Photo By: Augusta National/Getty Images
Photo By: Encyclopedia Britannica
Photo By: New York Daily News Archive
Bobby Jones' Grand Slam As An Amateur in 1930
"Let's see him do it with money on the line."
Photo By: Getty Images
Byron Nelson's 11 straight wins
"A winning streak is a winning streak, but it should have been 12 straight. He choked at the Memphis Invitational."
Photo By: Time Life Pictures
Ben Hogan's 1950 U.S. Open Win
"Coming back from that car crash took guts, but he was really limping home on that Sunday back nine!"
Jack Nicklaus' 18 majors
"With 19 runner-ups, he really should have closed the deal more often."
Photo By: Associated Press
Tiger Woods' 1997 Masters win
"Yeah, but what about that opening 40? He's got to learn to start Thursdays like a true champion."
Photo By: Augusta National/Getty Images
Tiger Woods' 142 Straight Made Cuts
"It was really only 111 straight events when you factor in all those non-cut tournaments."
Jim Furyk's 58
"Fine, but 6,800 yards?"
The Great Wall Of China
"This would be a lot more useful if you could ride a monorail across it."
The Sistine Chapel's Ceiling
"Michelangelo was great, but he took four years! How is he on deadline?"
Photo By: Vatican Pool
The Moon Landing
"They didn't really do much when they got there."
Photo By: Encyclopedia Britannica
The Miracle On The Hudson
"Sully saved everyone on board, but he ruined all their luggage!"
Photo By: New York Daily News Archive