1 / 7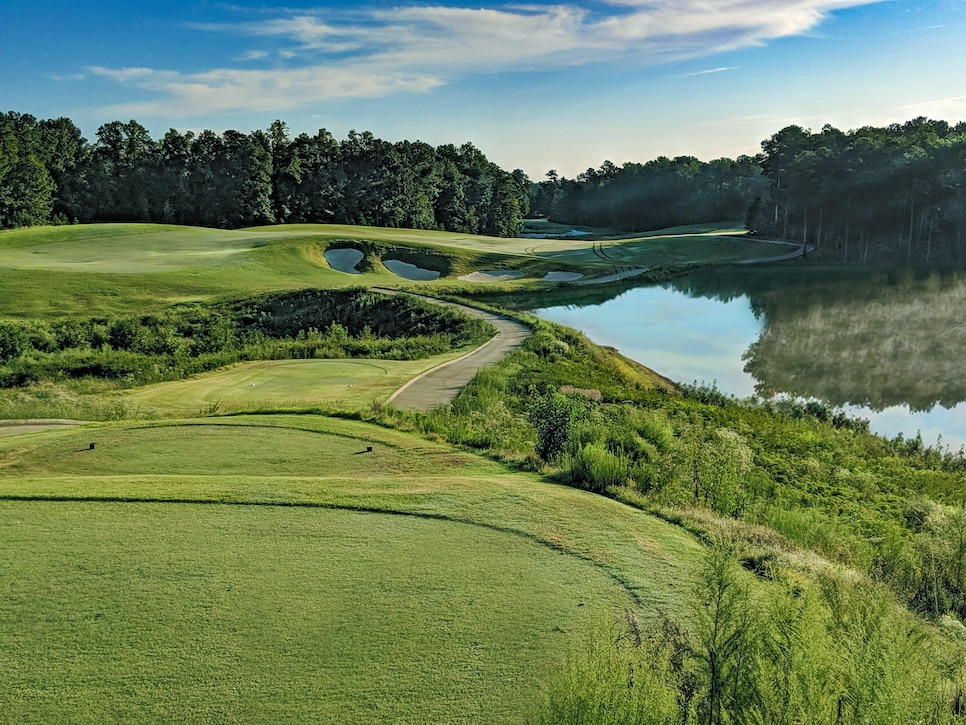 2 / 7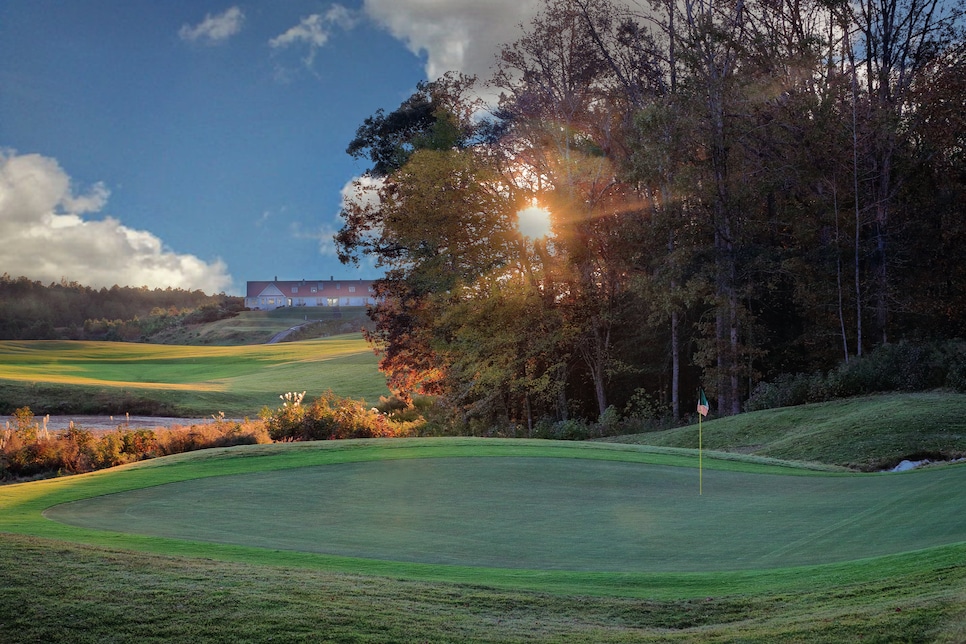 3 / 7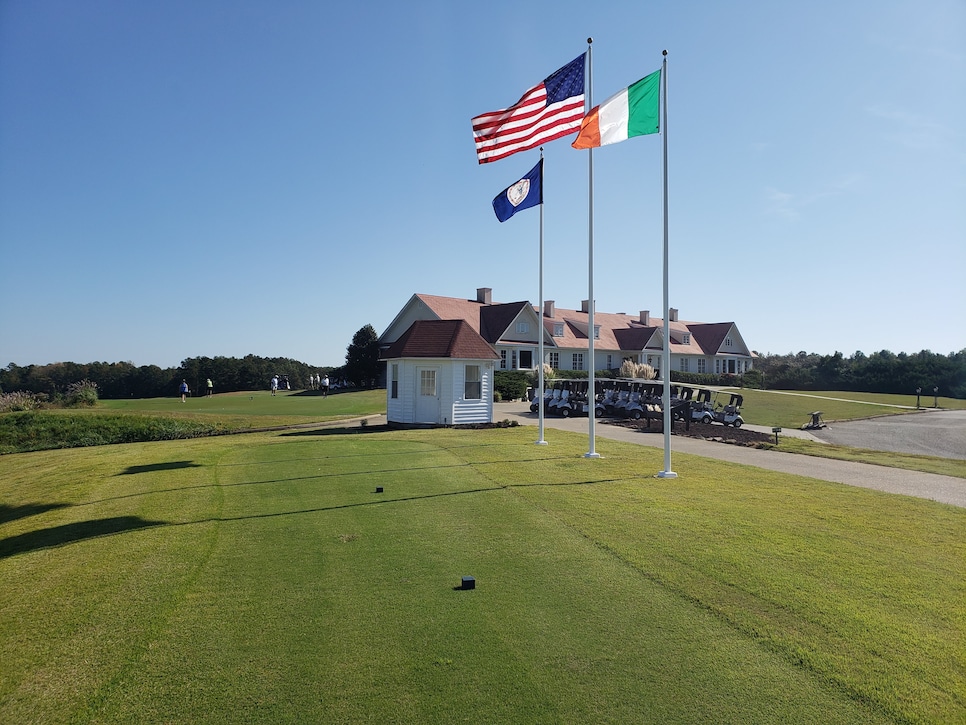 4 / 7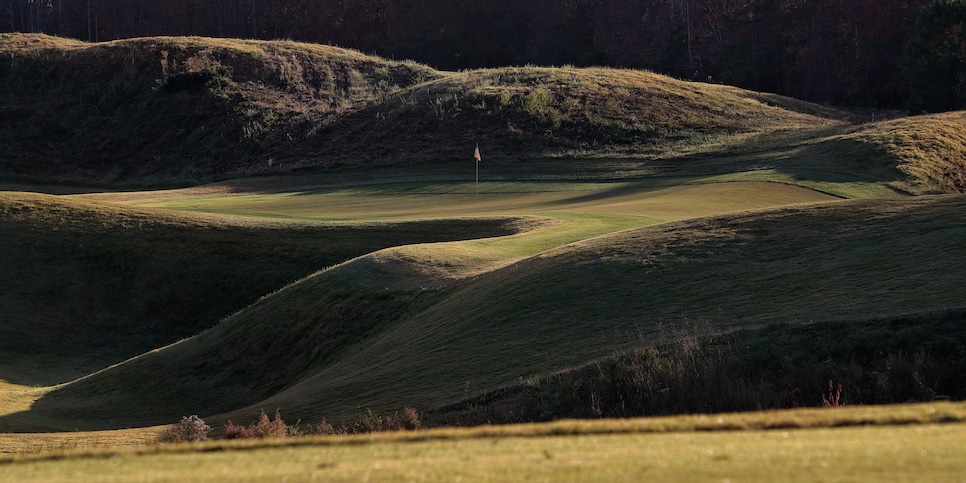 5 / 7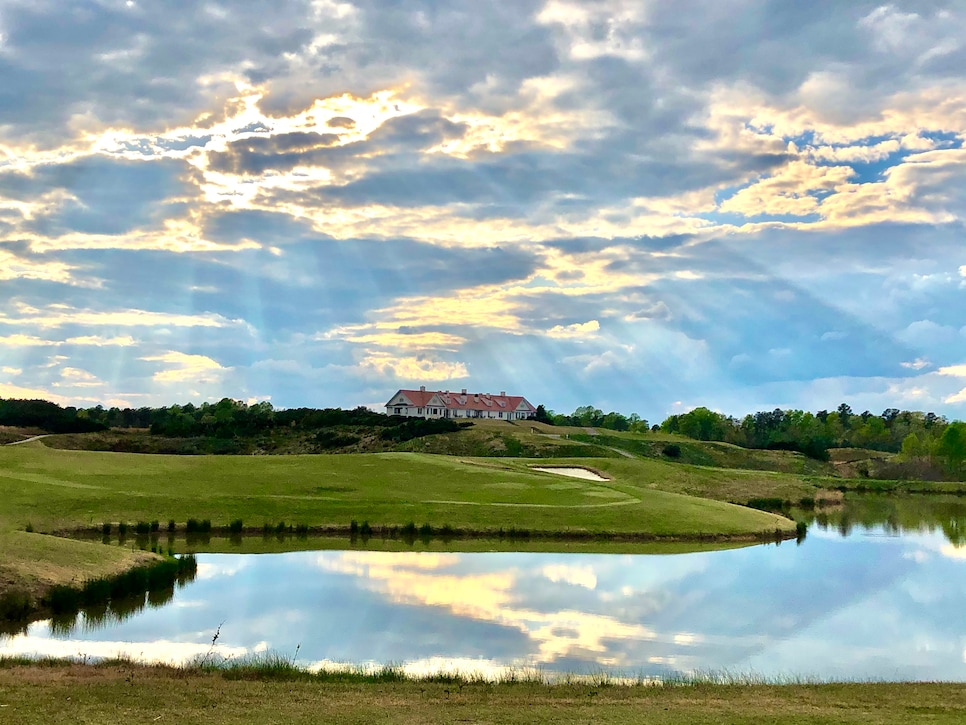 6 / 7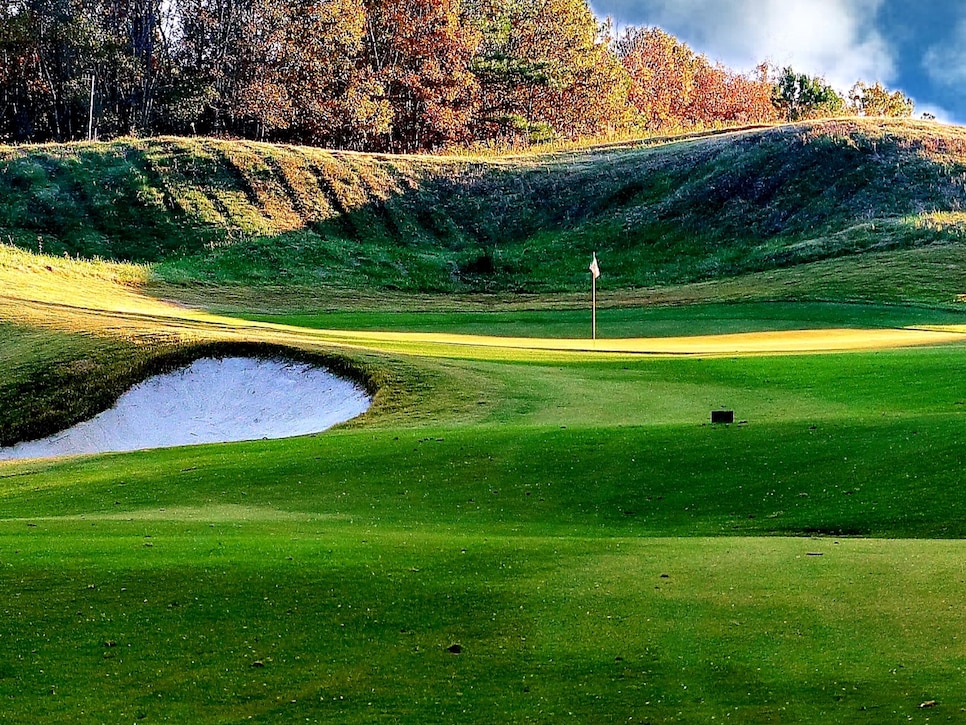 7 / 7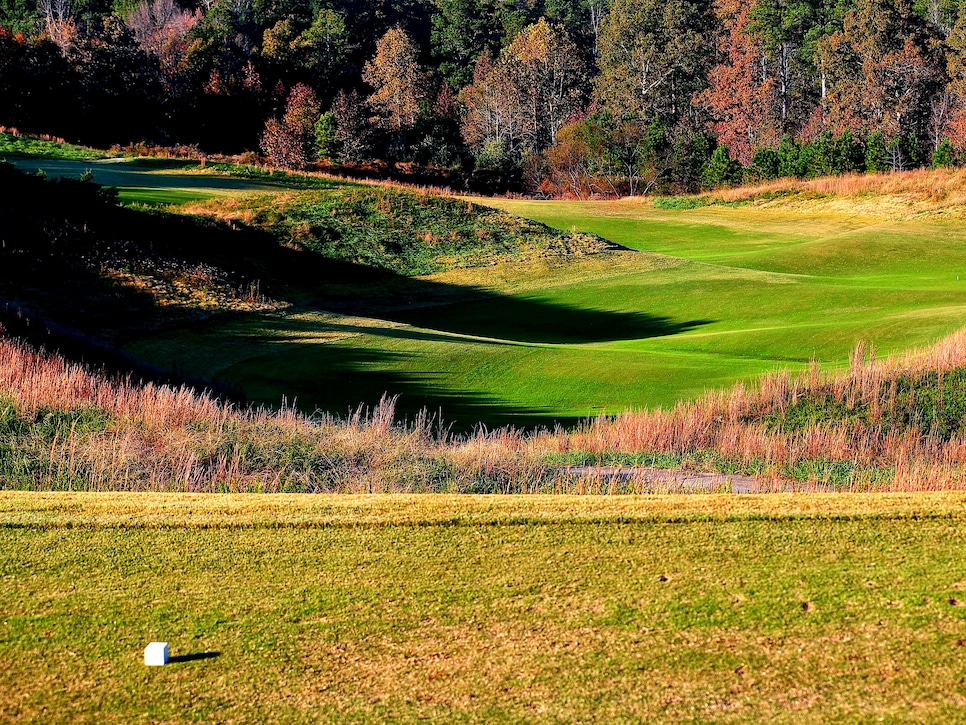 Overview
One year after winning his first Golf Digest Best New Course design for Stonehouse, Strantz hit gold again with Royal New Kent, the 1997 Best New Upscale Public Course. Royal New Kent is just a 20-minute drive west of Stonehouse, but it couldn't be more different. The general theme is golf in the United Kingdom, with holes like the sporty par-4 first that lays out a visible section of tumbling fairway on one line and hides a different section tucked behind a grassy dune on another. The first nine holes are a treasure, especially four through eight that gallop over a peaceful, heathlands-like sector with gorgeous ground movement. The left-right/right-left par-5 10th is another winner, but from there the real estate gets in the way and the routing becomes broken and boxed in. But it didn't stop Strantz from pulling, twisting and hiding targets. When the land wasn't giving him much to work with, he made his own fun. The course re-opened under new ownership in 2020 and is currently ranked 12th in state.
Awards
Best in State: Ranked top five, 1999-'01, Ranked top 10, 2003-'05. Ranked top 15, 2007. Ranked 12th, 2021-'22. Ranked 19th, 2023,'24.
Panelists
Ratings from our panel of 1,900 course-ranking panelists
100 GREATEST/BEST IN STATE SCORES
Reviews
1 / 6
Review
"In this brilliant design, Mike Strantz attempts to emulate features of Irish links courses in east-central Virginia. After clearing the forest (it's likely no tree will come into play over 18 holes), he built holes that evoked ideas without trying to replicate any particular holes. This course is massive in scale, with wide fairways, huge heaving greens, and extensive bunkers in various styles and orientations. Hazards include blind drives or approach shots over hills, deep canyons, and streams that run perilously close to the line of play. This is a penal course, especially when the prevailing southwesterly wind is up."
Read More
2021
2 / 6
Review
"Fantastic layout, huge greens, requiring solid shots and some creativity on your part. If you like Tobacco Road, you'll like Royal New Kent. You'll feel like you're in Ireland for a lot of it, except it's much hotter!"
Read More
2021
3 / 6
Review
"Too difficult to be fun for "everyone," but a wonderful collection of unique holes not to be encountered elsewhere. It appears that economics are keeping the course for being "all that it could be," but still a wonderful experience."
Read More
2021
4 / 6
Review
"The opening three holes alert players to impending challenge, shot option wonder and aesthetic magnificence that lies ahead. This is the most distinctive golf course I have evaluated to date with seemingly every hole possessing the unique creativity to stand alone as the flagship at most courses. Shot variety ranges from 200 yard risk/reward carries off tee (#1, #9, #13 #14) and par 5 approaches (#2, #10 #17) as well as par 3 amphitheater tee boxes, spanning more than 120 degrees and a dozen tee boxes (#3 #15), to an hourglass shaped green spanning 250'. Three dimensionally undulating fairways weave through massive two story bunkers and into giant asteroid removed putting surfaces (#8, 12, 14). Sight lines from tee boxes (#2, 4, 18) as well as into hidden greens (#4, 5, 8, 9, 14) may frustrate players of even the lowest handicaps but can lure an archeologically minded golfer, armed only with 14 sticks and a healthy dose of shot making creativity. Bonzi type bushes strategically placed on each hole add to a landscape seemingly transported from Ireland. But drainage issues on several holes (#5, 6, 8-10) and a few unkept areas in the rough and surrounding remind of bankruptcy days not long ago which reduces the overall aesthetic score. Other than a few boarder line unfair areas near greens with exorbitantly penal areas (fescue almost touching putting surfaces (#3 "
Read More
2020
5 / 6
Review
"New Champion Bermuda greens are firm, yet receptive and roll true. Course is forced carry after forced carry--high handicappers need not apply or bring a bucket of balls along for the round; good challenge for low handicappers if you pick the right set of tees--recommend one less than you think you can play the first time out. It is very spread out and you spend a lot of time driving in a cart between holes; lots of blind shots; tiered greens. Not much fun, but it's pretty diverse in terms of hole types/styles and in decent condition although fairways still have some drainage issues and are soft."
Read More
2019
6 / 6
Review
"Fun course, financial hardships took some money from conditioning, but a good layout. Going to the tips, need to be long because this course is very long."
Read More
2018
Readers
Collection of reviews from our readers
There are no reader ratings yet
Reviews
There are no readers reviews yet. Be the first to write a review.