Kiawah Island Club: Cassique
Johns Island, SC • Private
1 / 2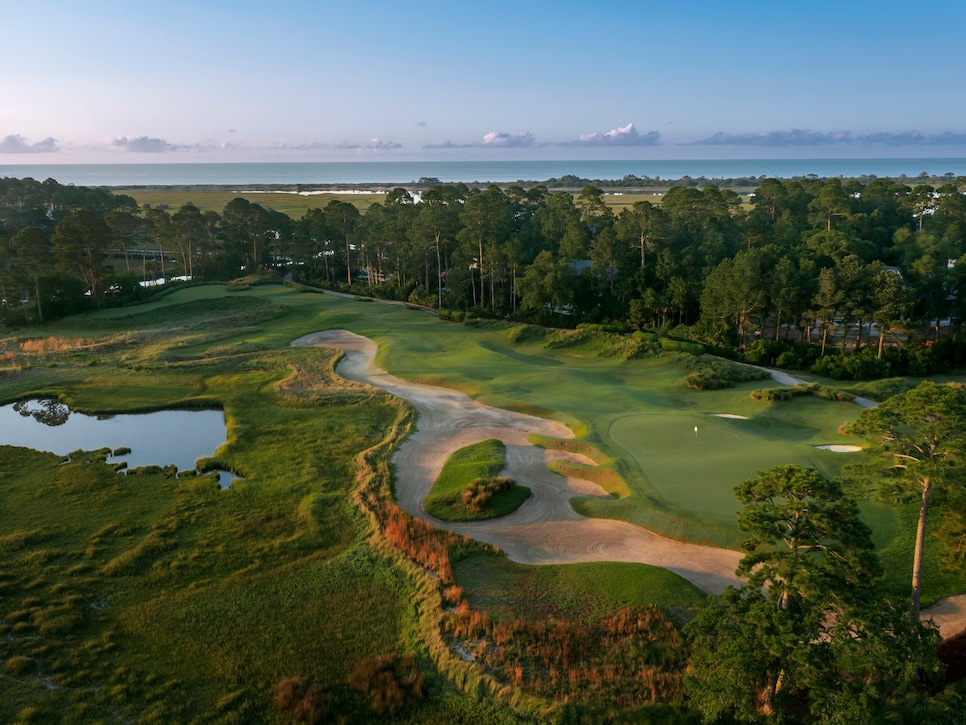 2 / 2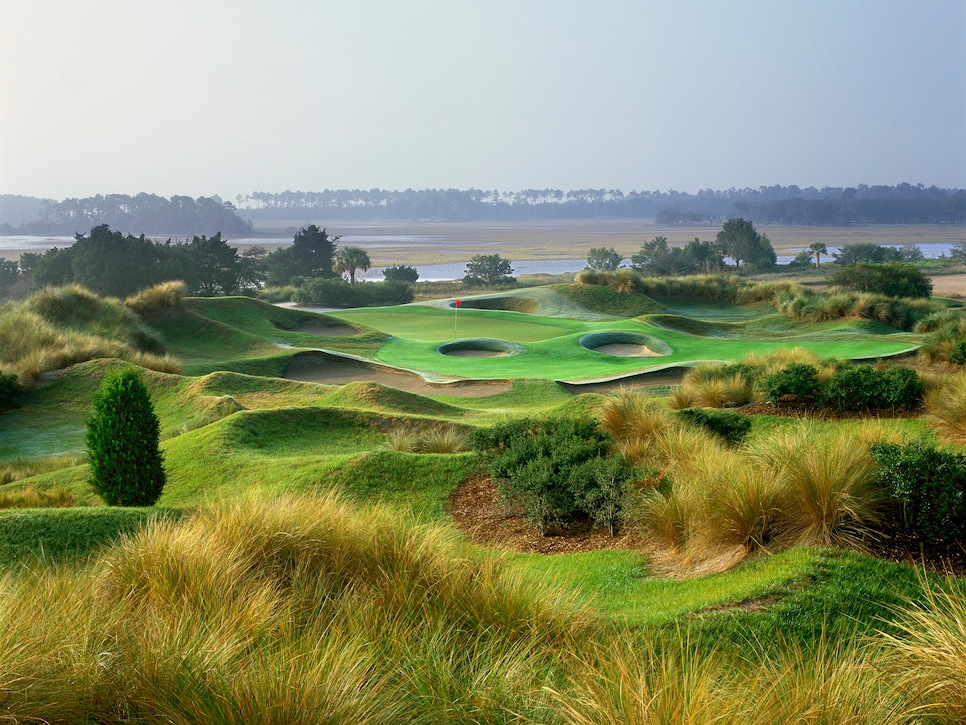 Courtesy of Evan Schiller
Overview
Kiawah Island Club's Cassique Course (pronounced Kah-seek) was created by Hall-of-Famer Tom Watson and his crew from old farm fields along the tidal marshes of the Kiawah River. As a five-time Champion Golfer of Year, Watson wanted his design to demand the "touch, feel and imagination" of links-style golf, so he framed most holes with choppy faux dunes, rumpled the fairways and installed some of his favorite links features: a burn a la Turnberry, Carnoustie-inspired Spectacles and a Hell Bunker from St. Andrews. With the front nine in open land and the back nine among trees, Cassique poses bump-and-run opportunities everywhere, and even has a couple of blind shots.
Awards
100 Greatest: Ranked from 2007 through 2010.
Highest ranking: 85th, 2009-2010.
Second 100 Greatest: Ranked since 2013.
2023-'24 ranking: 166th.
Previous ranking: 150th.
Best in State: Ranked sixth in 2021-'22. Ranked inside the top five 2007-2009. Ranked seventh, 2023-'24. Ranked inside the top 10 in 2005, 2011-2013.
2023-'24 ranking: 7th.

Panelists
Ratings from our panel of 1,900 course-ranking panelists
100 GREATEST/BEST IN STATE SCORES
Reviews
1 / 10
Review
"Private, links style course, designed by Tom Watson and Bob Gibbons. Beautiful, well maintained old school , Scottish style course, unique to the area."
Read More
2022
2 / 10
Review
"Very unique Tom Watson design with inspiration from British Open courses. Examples are the burn fronting the 2nd green, spectacle bunkers on the par 5 6th, and the pot bunkers on the par 4 10th. Front nine routing which alternates every other day definitely adds to the variety and memorability. Overall, a fantastic course that is interesting, challenging, and fun to play."
Read More
2022
3 / 10
Review
"Beautiful setting and good variety but the excessive shaping detracts from the design. In my view, the course is grossly "overshaped" with very artificial mounding with penal patches of native grasses in clumps in play that again detract from the natural setting and beauty of the site. "
Read More
2022
4 / 10
Review
"Awesome Tom Watson design. Only hole that doesn't fit is #9 with a huge false front. Great conditioning, make sure you get out here if you ever get a chance."
Read More
2021
5 / 10
Review
"Great variety of holes where you never think, "haven't I played this hole already." Very different feel than every other low country course. Designed by Tom Watson with a links feel and tributes to The Open with a Barry Burn like hazard fronting the 2nd green and sod faced round pot bunkers. Great clubhouse feel and exquisite service. Definitely a must play if you're lucky enough to get access."
Read More
2019
6 / 10
Review
"A severe course, that high handicappers might wish to avoid, and without the beauty of some of its neighbors, but if you are in the area, worth playing. Several unique holes."
Read More
2018
7 / 10
Review
"Fun layout with lots of interesting holes. Could be challenging for higher handicappers. Clubhouse and pro shop staff were very courteous and competent. A really good golf experience."
Read More
2018
8 / 10
Review
"Definitely worth the time to play. The clubhouse, food, and service are top notch. The course has very good conditions, but the ball plays more like a resort course where it doesn't run around a lot. "more sizzle than steak"."
Read More
2018
9 / 10
Review
"Neat place--the front is really unique (almost oddly so) and then the back settles into more traditional low-country golf."
Read More
2018
10 / 10
Review
"A fantastic Tom Watson Course. Excellent club house and practice facilities. Course was not only challenging but also fun to play. You zig zag thought the March with generous fairways with a targeted second shot. I enjoyed this course better than its sister course"
Read More
2018
Readers
Collection of reviews from our readers
There are no reader ratings yet
Reviews
There are no readers reviews yet. Be the first to write a review.