Muirfield Village Golf Club
Dublin, OH • Private
1 / 4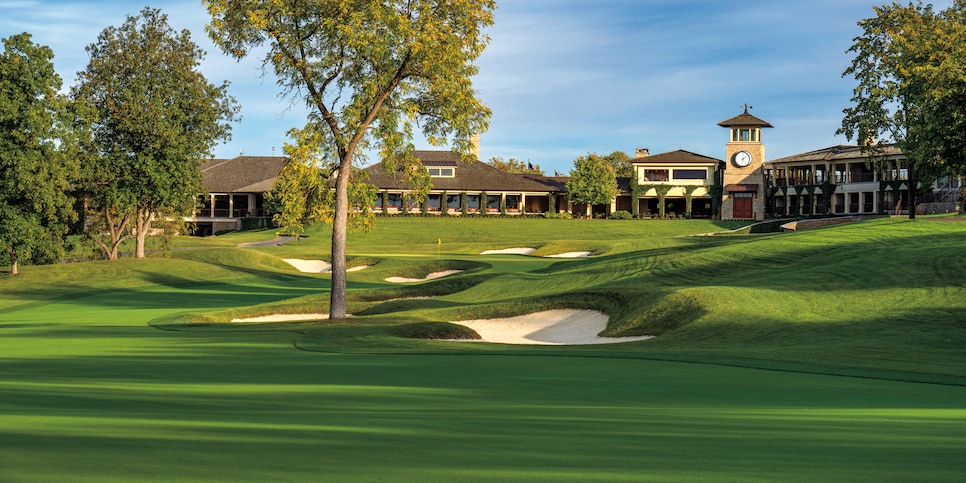 2 / 4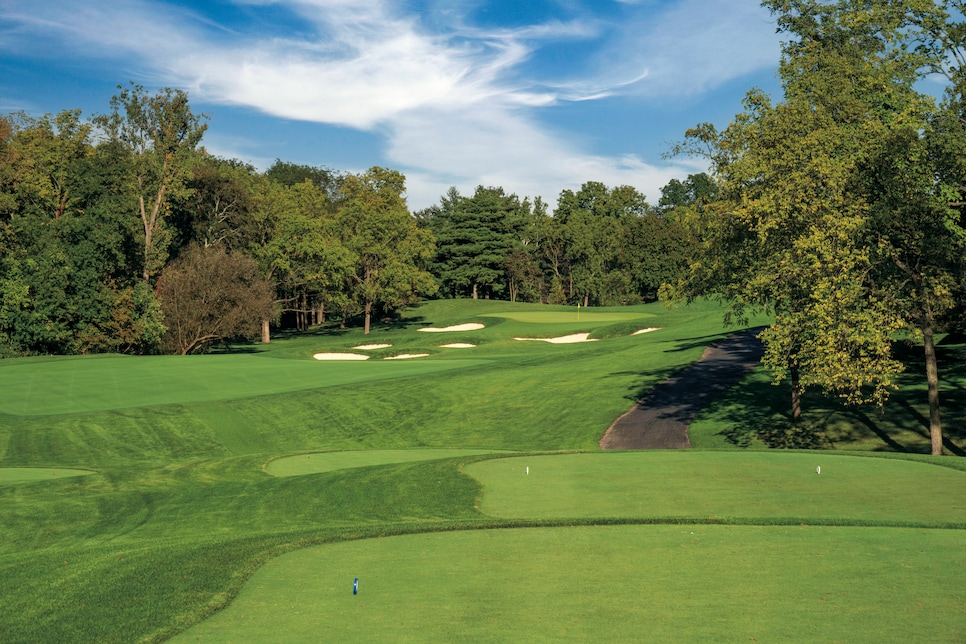 Courtesy of Jim Mandeville
3 / 4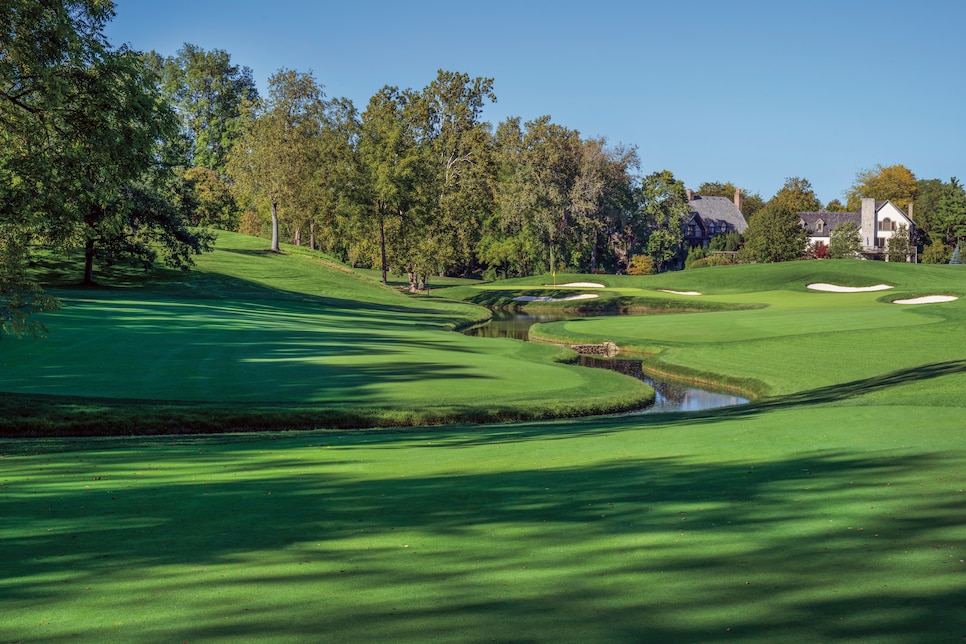 Courtesy of Jim Mandeville
4 / 4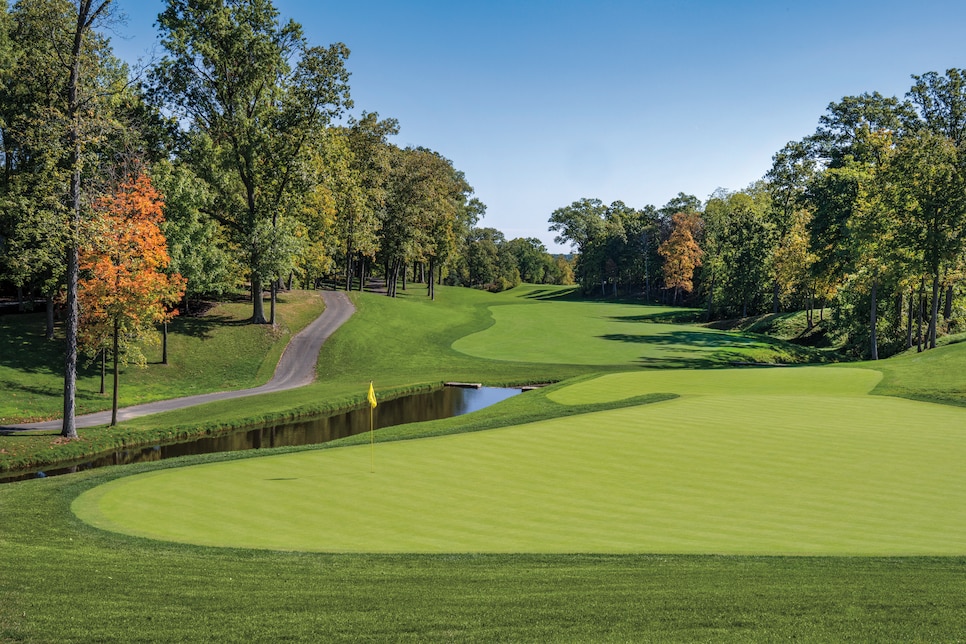 Courtesy of Jim Mandeville
Overview
This is the course that Jack built, and rebuilt, and rebuilt again and again. Since its opening in 1974, Jack Nicklaus has remodeled every hole at Muirfield Village, some more than once, using play at the PGA Tour's annual Memorial Tournament for some guidance. The most recent renovation in 2020 was one of the most extensive and included the rebuilding of every hole, the shifting of greens and tees, strategic changes to the iconic par 5s and a new, more player-friendly par3 16th. That's how a championship course remains competitive. But with every change, Nicklaus always made sure the general membership could still play and enjoy the course as well. The latest word is that Nicklaus is still not happy with the 16th hole and has plans for yet another version.
About
Designer
Jack Nicklaus, ASGCA/Desmond Muirhead
Awards
100 Greatest: Ranked since 1975.
2023-'24 ranking: 17th.
Previous ranking: 15th.
Highest ranking: No. 6, 1985-'86.
Best in State: Ranked first since 1983.
2023-'24 ranking: 1st.
Panelists
Ratings from our panel of 1,900 course-ranking panelists
100 GREATEST/BEST IN STATE SCORES
Reviews
1 / 11
Review
"Beautiful course, excellent use of the terrain, conditioning is incredible. Clubhouse is full of history, the the time to inspect. Don't miss the milkshakes, some of the best!"
Read More
2022
2 / 11
Review
"The Muirfield Village Golf Club experience is first class from the moment you arrive, till the moment you polish off their iconic milkshake overlooking the 18th green and champion's courtyard. This Nicklaus design forces you to plot your way around the golf course. It requires you to put yourself in the proper spots off the tee in order to attack most pin locations. If you do miss on your approach, you had better miss on the proper side or you will be faced with a near impossible up and down."
Read More
2022
3 / 11
Review
"Muirfield Village is a fantastic representation of a championship golf course in Dublin, OH. Jack's crown jewel is a challenge from the opening tee shot through the final putt on 18. It is very clear to see how Jack Nicklaus was influenced by Augusta with his design at Muirfield (12 for example). Muirfield Village also has maybe the most difficult set of par 5's I have ever played; most better players see par 5's as an opportunity to maybe pick up a stroke or two throughout the round. The set of par 5's at Muirfield Village force you to struggle to make par."
Read More
2022
4 / 11
Review
"In your face golf course. No let up. Played it twice, 3 days apart. Played like 2 different courses. I think one of Jacks best efforts. Not just a faders course, like so many of his designs."
Read More
2022
5 / 11
Review
"Probably a bit too much golf for lesser players, but beyond that it is nearly perfect. Immaculate conditioning and a wonderful variety of holes."
Read More
2021
6 / 11
Review
"This course has been through many iterations of the last 45 years. The one thing that does not change is the quality of the course and the conditioning. It is the site of the Memorial Tournament so it will play as difficult as you would want. Drop everything if you get an invite."
Read More
2020
7 / 11
Review
"Bottom line is this: "Jack's Place" is the ideal for a 5 star overall golf, and club experience!"
Read More
2018
8 / 11
Review
"My favorite Nicklaus design. Wonderful use of water and elevation makes this a fun but very challenging layout. The greens were tough but fair and the fairways were in perfect condition. Deserves its rating as one of the country's top modern courses and clubs."
Read More
2018
9 / 11
Review
"Everything here is top notch. Near perfect conditions. Very fast greens. You don't really see other holes while you are playing. Great set of Par5s. The newer large clubhouse makes it feel like a resort, but it's not the case."
Read More
2018
10 / 11
Review
"Absolutely love this course. It is an awesome experience to play Jack's course."
Read More
2018
11 / 11
Review
"Immaculate conditioning, strong design, and tough! Fabulous greens too."
Read More
2018
Readers
Collection of reviews from our readers
There are no reader ratings yet
Reviews
There are no readers reviews yet. Be the first to write a review.