Fantasy Advice
Memorial Tournament DFS picks 2023: It's the year of Patrick Cantlay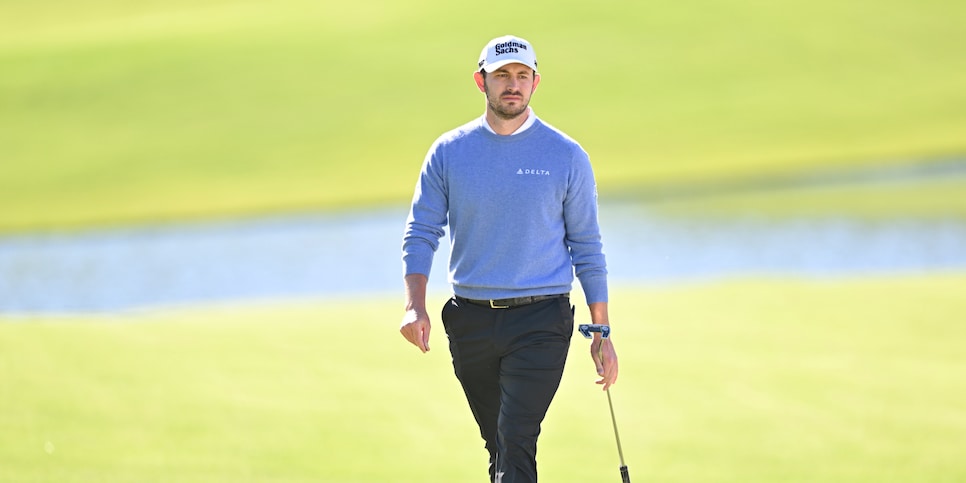 Nearly all the best players in the world will convene once again for one of the most sought-after titles on the PGA Tour. It's yet another elevated event—this one in the heart of the season—just two weeks removed from the PGA Championship and two weeks away from the U.S. Open.
Here are the players who have my interest—and those who certainly don't—this week at the 2023 Memorial Tournament.
Golfers I'm Definitely Playing
Patrick Cantlay ($10,500 DraftKings | $11,800 FanDuel)
Despite not having a trophy to show for it, 2023 has been the year of Patrick Cantlay. He's been knocking the cover off the ball, gaining 10-plus strokes ball-striking at both the PGA Championship and Players Championship. He's earned seven top-10 finishes in his past nine starts and has a pristine record around Muirfield Village. He's won this event twice and has two more top-four finishes, all in the past five years.
Justin Thomas ($9,200 DraftKings | $10,900 FanDuel)
The pendulum has swung too far on Thomas, and his price is simply too low. He's been driving it well, excluding the PGA Championship, and his short game is starting to stabilize. He has three top 20s at the Memorial in the past five years and also lost in a playoff to Collin Morikawa at the 2020 Workday Charity Open, an event also held at Muirfield Village.
Sahith Theegala ($8,400 DraftKings | $9,600 FanDuel)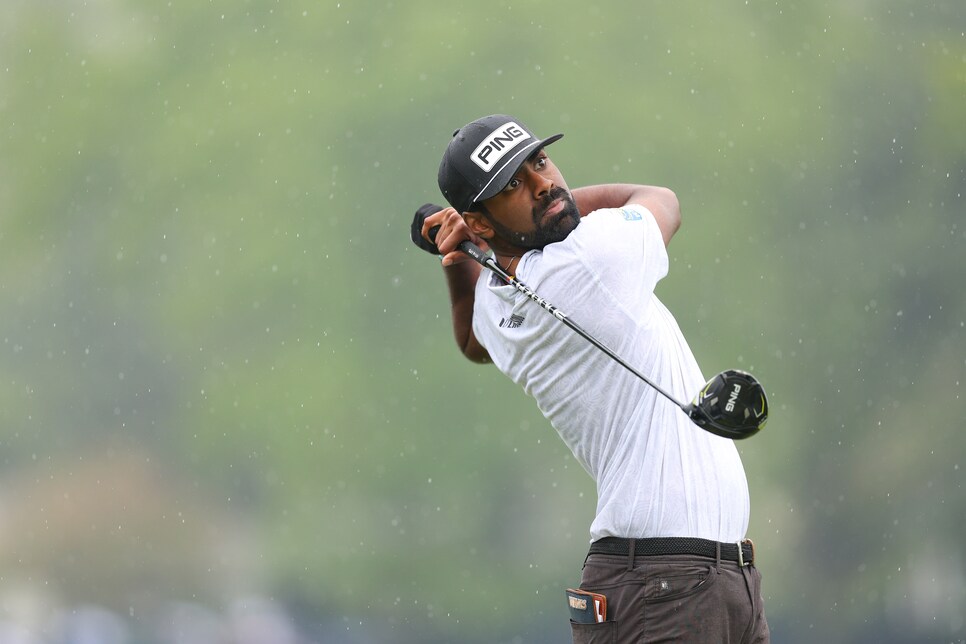 Theegala has teed it up twice in this event with a T-32 in 2021 and T-5 last year. He's arguably playing better golf now than prior to either one of those starts. While his skill-set is still very raw, he's learning to adapt to different courses each week, and his results are constantly improving. He'll be a menace from tee-to-green and will look to heat up with the putter.
Ryan Fox ($7,100 DraftKings | $8,900 FanDuel)
His T-21 finish for Fox last week at Colonial Country Club, which wasn't really a good fit for him, was very impressive. Muirfield Village should better reward his skill-set—the ability to bomb it off the tee and be precise with his irons. While his around-the-green play is still a liability, he's turned into a serviceable putter in 2023.
Austin Eckroat ($6,600 DraftKings | $7,900 FanDuel)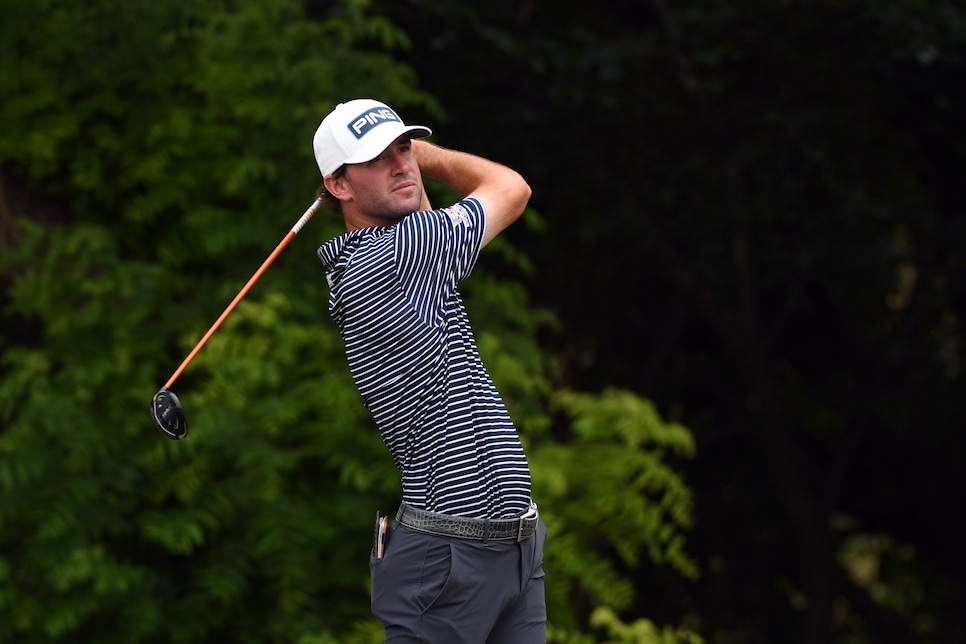 The highly touted Oklahoma State Cowboy is playing the best golf of his young PGA Tour career right now. He's gained strokes off the tee in four straight and has gained at least three strokes ball-striking over those events. That has produced four made cuts, highlighted by a T-2 at the Byron Nelson and T-16 at the Charles Schwab Challenge.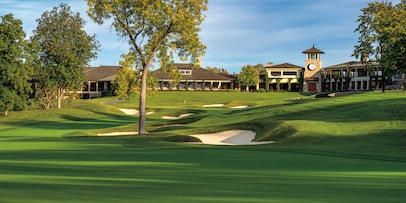 This is the course that Jack built, and rebuilt, and rebuilt again and again. Since its opening in 1974, Jack Nicklaus has remodeled every hole at Muirfield Village, some more than once, using play at the PGA Tour's annual Memorial Tournament for some guidance. The most recent renovation in 2020 was one of the most extensive and included the rebuilding of every hole, the shifting of greens and tees, strategic changes to the iconic par 5s and a new, more player-friendly par3 16th. That's how a championship course remains competitive. But with every change, Nicklaus always made sure the general membership could still play and enjoy the course as well. The latest word is that Nicklaus is still not happy with the 16th hole and has plans for yet another version.
Read our full review
Scottie Scheffler ($11,300 DraftKings | $12,100 FanDuel)
There are three instances of a golfer gaining 15-plus strokes from tee-to-green this season, per the RickRunGood.com golf database. Scheffler owns all three of those, including last week in Texas. He now possesses five of the best 11 tee-to-green weeks of any golfer at any event this season—with no other golfer appearing on the list more than once. He's a machine, with little sign of slowing down anytime soon.
Corey Conners ($8,300 DraftKings | $9,900 FanDuel)
Conners was in the mix at the PGA Championship before fading to a T-12 finish. That marks back-to-back top 12s when you include his T-8 at the Wells Fargo Championship in his prior start. His ability to play out of the fairways should be beneficial at Muirfield Village, and he's never missed the cut in four trips. His T-13 finish last year was the best of his career.
Si Woo Kim ($8,000 DraftKings | $9,600 FanDuel)
Even with the renovations completed a few years ago, Kim has taken a liking to these putting surfaces. He's gained strokes putting in five straight trips to this event, which has buoyed him to three straight top 20s. If he can heat up the flatstick again this year, he'll be quite dangerous.
Billy Horschel ($7,500 DraftKings | $9,400 FanDuel)
It's been a rough year for Horschel, but there are enough signs of improved play to try and catch him early. Despite missing the cut at the PGA Championship, he gained 0.50 strokes to the field and had his best week in terms of SG/off-the-tee since last fall. His weapon, the putter, heated up last week in Texas, gaining 4.78 strokes putting. If he can put those two things together and lean on his solid history—three top 15s in the past four years—this could be a decent buy-low spot.
Justin Suh ($6,900 DraftKings | $8,100 FanDuel)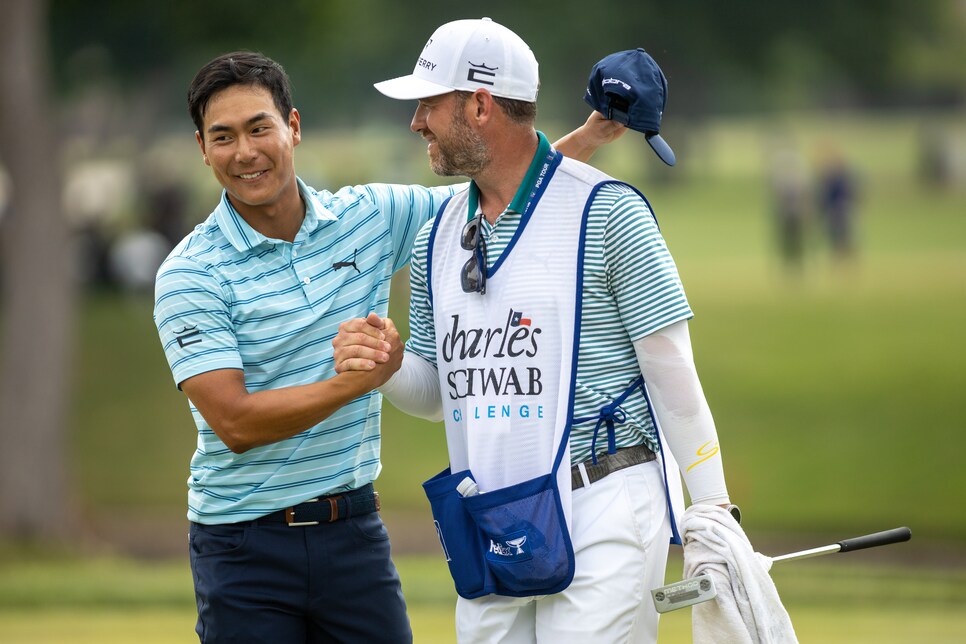 Suh has always been reliant on a hot putter, but he's starting to find his stride in the long game. He has gained two-plus strokes ball-striking in each of his past two starts—producing two top-26 finishes. He's certainly trending in the right direction and playing solid golf.
Collin Morikawa ($9,900 DraftKings | $11,300 FanDuel)
I worry that Morikawa currently has his "B-" approach game right now. That's still good enough to compete, but is it good enough to win? He'll get a boost in positive sentiment thanks to his win at the Workday Charity Open, a one-off event held at Muirfield Village in 2020. The putter has significantly hampered Morikawa, and he'll need to find magic with that club to cross the finish line.
Matt Fitzpatrick ($9,000 DraftKings | $10,200 FanDuel)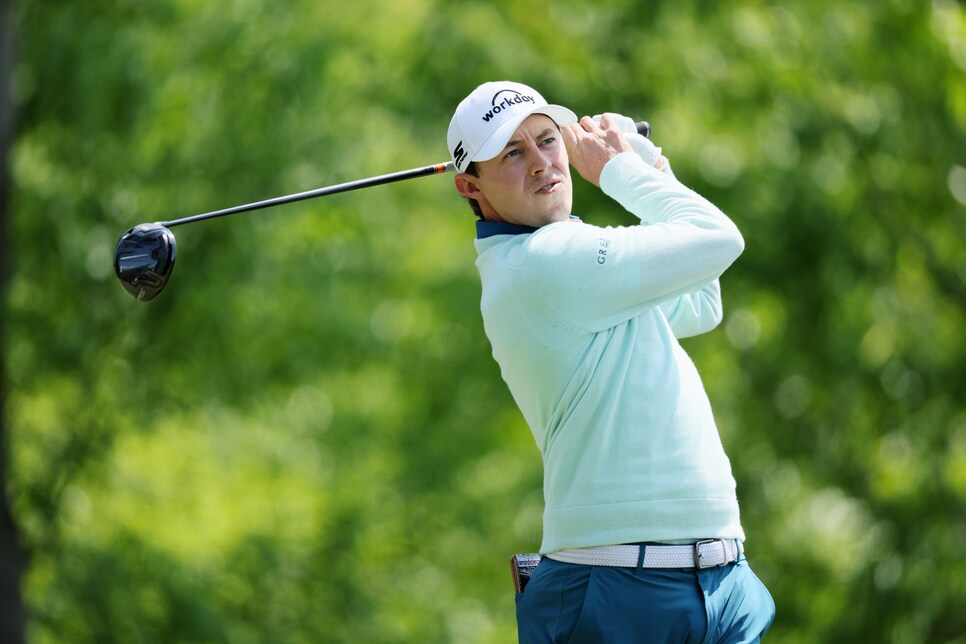 In the two years since the redesign, Fitzpatrick has struggled to put it all together at Muirfield Village. He lost four strokes on approach in 2021 and lost 7.5 strokes/putting in 2022—missing the cut in both years. This year has been a roller-coaster for Fitzpatrick, winning the RBC Heritage but struggling more often than not. I believe there are better options with similar prices.
Cameron Young ($8,800 DraftKings | $10,500 FanDuel)
Young slumped early in 2023, marred by significant losses in the short game. I worry that his stat profile right now looks a lot like those weeks from early 2023. He's lost over six strokes putting in his past three starts and has lost around-the green in three of his past four. That's not a great sign for someone who usually has such great touch both on and around the greens.
Keegan Bradley ($7,800 DraftKings | $9,500 FanDuel)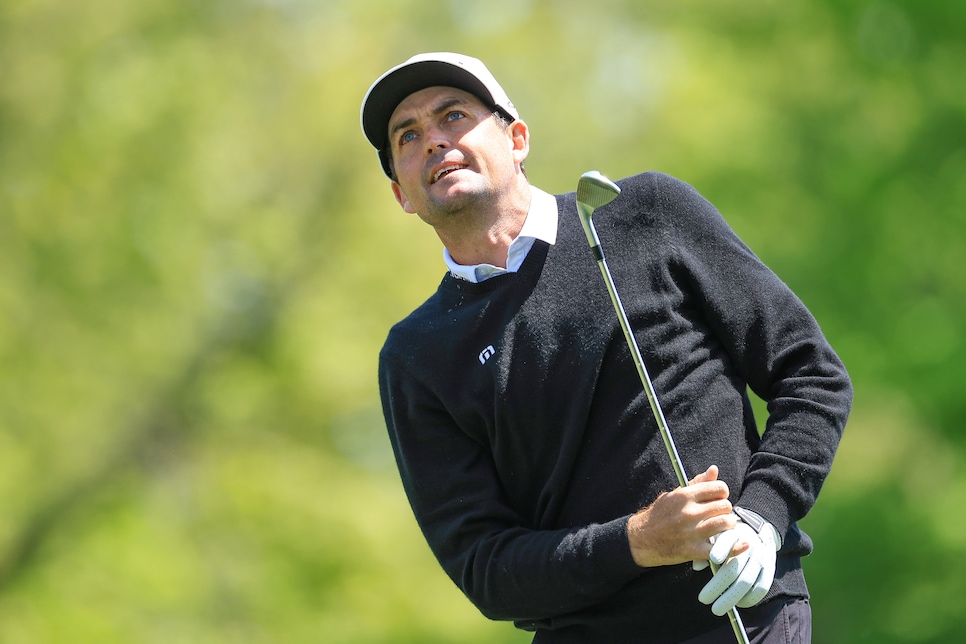 Since 2018, there are only two golfers in this field who have played as many rounds as Bradley at the Memorial and have lost more strokes than him, per the RickRunGood.com golf database. Bradley is losing 0.22 strokes per round in 16 rounds, which include two missed cuts. The noted ball-striker has lost strokes on approach in three of his past four starts and now heads to a place that has given him trouble.
Lucas Glover ($6,200 DraftKings | $7,100 FanDuel)
There is no one in this field who has played more rounds at the Memorial than Glover since 2008. He's got a whopping 52 rounds on the resume but very little success to show for it. That's 15 starts with his best finish coming in 2016—a T-33. Experience is not everything this week, and Glover is a good example of that.