1 / 5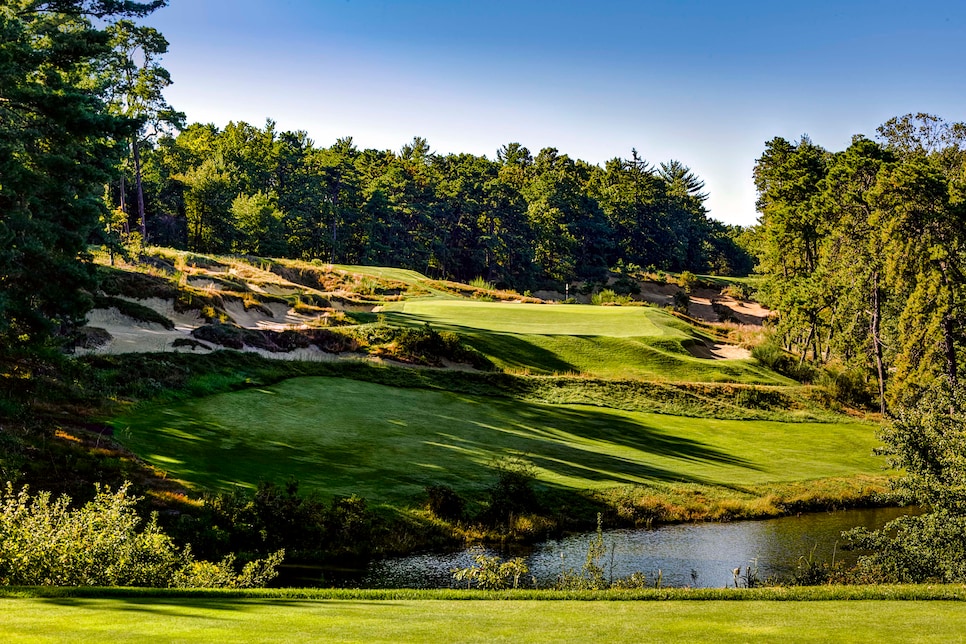 Courtesy of the club/Charley Raudenbush
2 / 5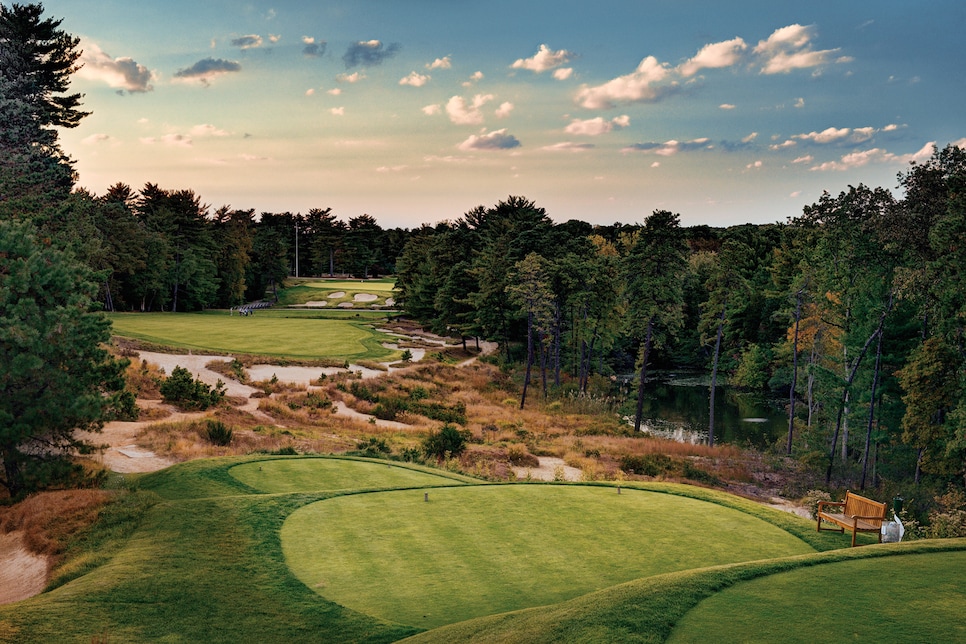 3 / 5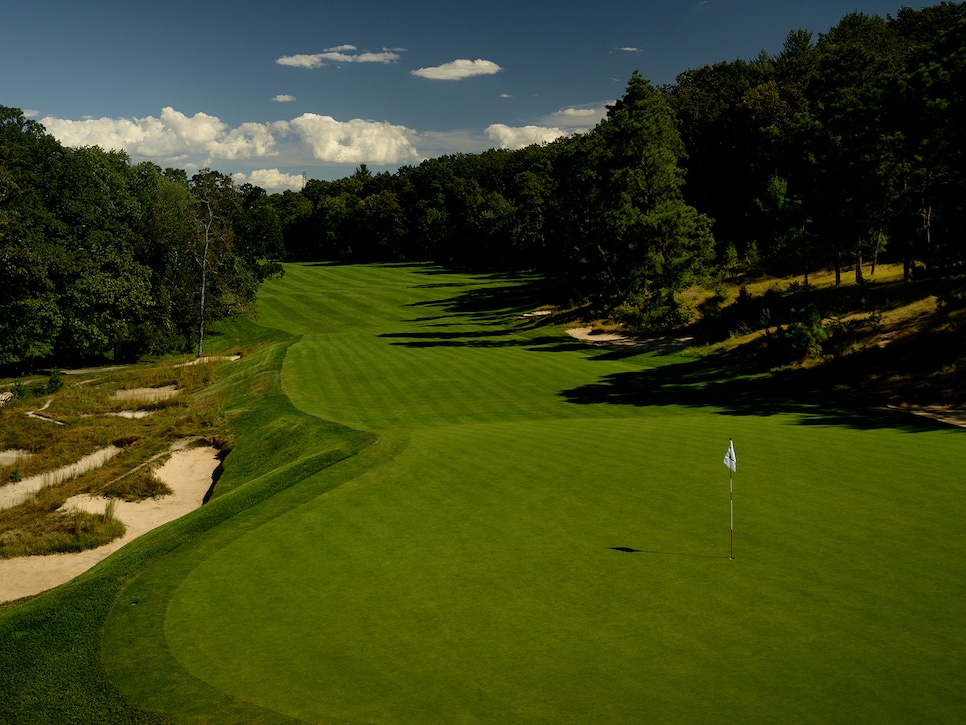 4 / 5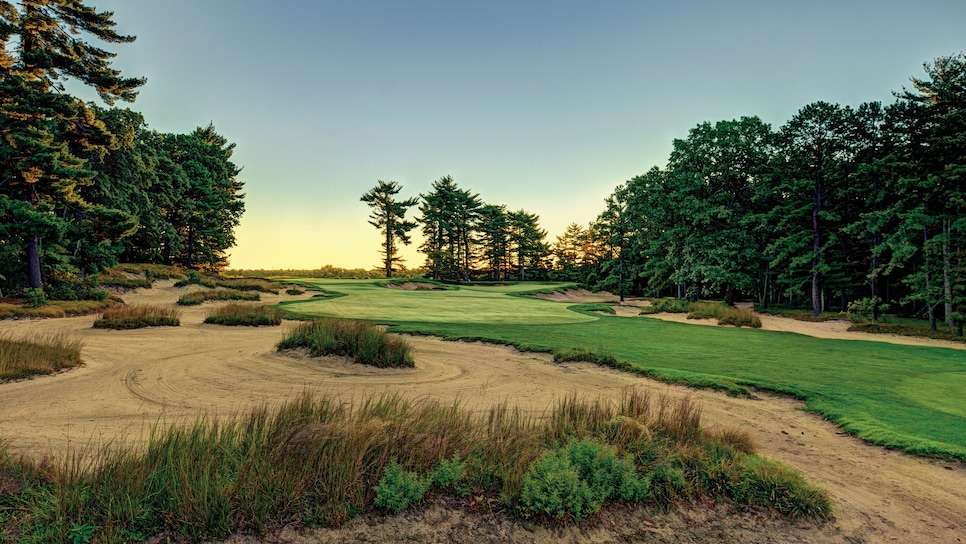 Golf Digest/Photo by Dom Furore
5 / 5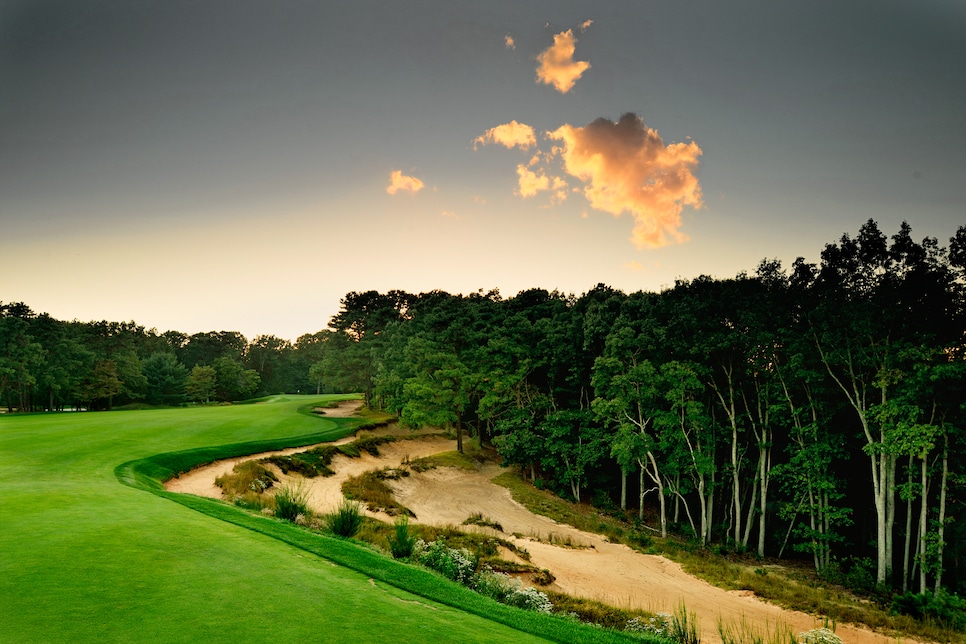 Overview
A genuine original, its unique character is forged from the sandy pine barrens of southwest Jersey. Founder George Crump had help from now-legendary architects H.S. Colt, A.W. Tillinghast, George C. Thomas Jr. and Walter Travis. Hugh Wilson (of Merion fame) and his brother Alan finished the job, and William Flynn and Perry Maxwell made revisions. Throughout the course, Pine Valley blends all three schools of golf design—penal, heroic and strategic—often times on a single hole. Recent tree removal at selected spots have revealed some gorgeous views of the sandy landscape upon which the course is routed, and bunker reconstruction by Tom Fazio has given the barrens a more intricate and ornate look.
About
Designer
George Crump/H.S. Colt
Awards
100 Greatest: Ranked since 1966. Ranked among the Top 2 since the inaugural edition in 1985.
2023-'24 ranking: 1st (since 2017).
Highest Ranking: Ranked 1st from 1985-2000, 2003-2008, 2013-2014, & since 2017.
Best in State: Ranked in Top 5 in New Jersey since 1977.
Current ranking: 1st since 1985.
Watch our exclusive drone tour
Panelists
Ratings from our panel of 1,900 course-ranking panelists
100 GREATEST/BEST IN STATE SCORES
Reviews
1 / 12
Review
"The ultimate golf experience in the United States. Pine Valley is the best course in the world, but it is also one of it's least forgiving. The course demands precision and harshly punishes any poor shots. Though sometimes people say it's Disneyland for golfers, I don't think most children enjoy Disneyland as much as golfers enjoy Pine Valley."
Read More
2022
2 / 12
Review
"The waste areas turn errant shots into potential disasters. The severity of some of the greenside slopes and waste areas is unmatched anywhere in the States. I see something new there everytime I play the course. The design of the greens and the hole locations alter the desired line of play on so many holes. The visual intimidation on many shots is a part of the allure as disaster lurks everywhere."
Read More
2022
3 / 12
Review
"Each hole is so distinct and memorable. You could play Pine Valley every day for years and never get bored with the layout variety and shot options the design presents. The conditioning is world-class with firm fast fairways and true greens. There is a great mix of postage stamp greens and fairly large green surfaces. The green complexes are all unique and require constant attention to detail."
Read More
2022
4 / 12
Review
"The quintessential American course built successfully to be a complete, rigorous test of golf. Core routing with hole corridors oriented in all directions through trees and rustic, sandy, rolling terrain. Heavily "bunkered", irregularly maintained but played as waste areas, bounding both sides of the fairway often, and sometimes crossing tees and greens. 11 of 14 holes have difficult turning points with left-to-right doglegs on eight of them, and five moving sharply. The course has an excellent mix of long, medium and short holes. Mostly played through the air, greater emphasis is placed on accuracy due to the large penalties paid for being out of position. "
Read More
2022
5 / 12
Review
"A very private course with very limited opportunity to play so if you get the chance to play make sure you do. Without a doubt the very best course I have ever played and is currently ranked number 1 in the top 100 in the USA. There is not a weak hole on the course and is always in excellent condition. Try to savour every hole and appreciate each shot you make, it's a treasure. The driving range and practice facility is outstanding and among the best anywhere. Try the turtle soup in the restaurant it is their specialty. I really enjoyed my days here and will definitely be back again."
Read More
2018
6 / 12
Review
"Equal to or better than any superlative you may have heard about the course. As someone with occasional direction control with long par 3's requiring driver or 3 wood the 5 th hole may be the pinnacle of a tough par 3. No faking this one you are either on the green or in trouble. The course has 18 signature holes so take your pick, you'll always remember every one."
Read More
2018
7 / 12
Review
"Everything about this place is outstanding, yet the course design overshadows all."
Read More
2018
8 / 12
Review
"Heck, even the tomatoes and corn at Pine Valley are world-class."
Read More
2018
9 / 12
Review
"If given a chance drop everything and play here. There is a reason it is perennially ranked as the best course in the world. Have the snapper soup for lunch. It is wider off the tee than it appears but make sure you hit the greens. It has the best collection of par threes in the world. Similarly, it may have the best collection of par fours in the world. They vary in distance, direction, and terrain."
Read More
2018
10 / 12
Review
"One of the great golf experiences in this country. The course is very difficult and very scenic. Every hole is different and challenging. There's no other course like it in the US. Only a handful of courses can rival a day at Pine Valley."
Read More
2018
11 / 12
Review
"What else needs to be said about this course that hasn't been said already? It marries the different architectural schools of thought (strategic, heroic, and penal) perfectly. Every hole is at least great, if not outstanding. When every hole would be a signature hole on another course, you know are somewhere special. P.S. Hit it straight, or you are in for a long round (and a high score). :)"
Read More
2018
Readers
Collection of reviews from our readers
There are no reader ratings yet
Reviews
There are no readers reviews yet. Be the first to write a review.