Galloway National Golf Club
Absecon, NJ • Private
1 / 6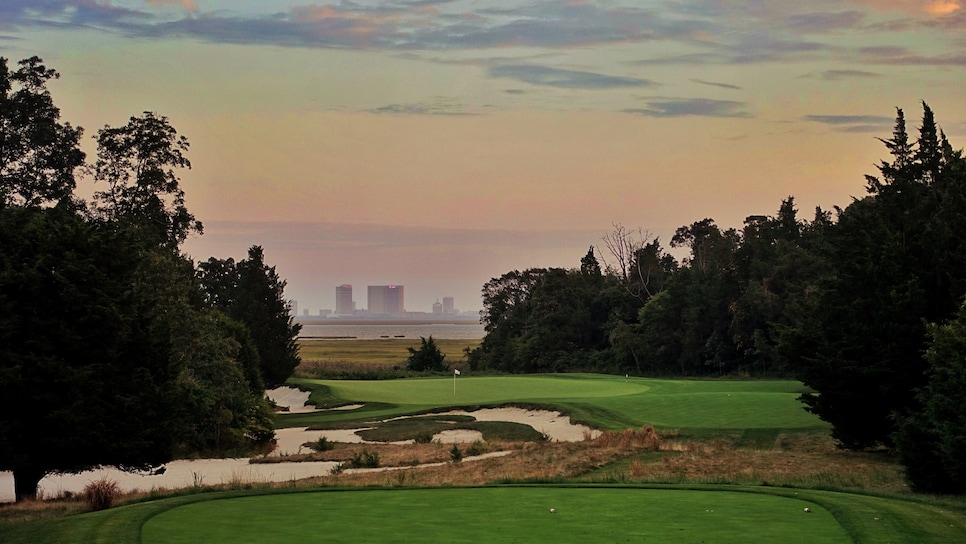 2 / 6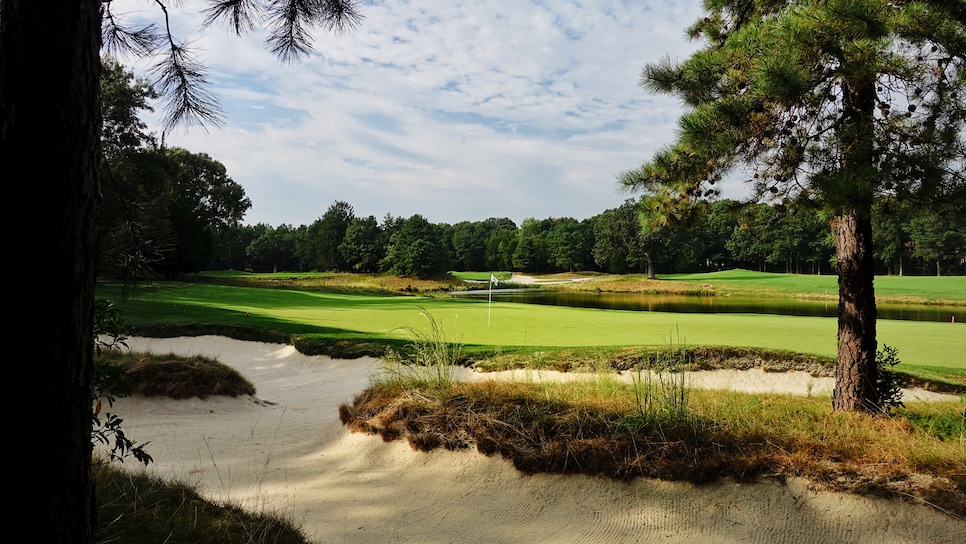 3 / 6
4 / 6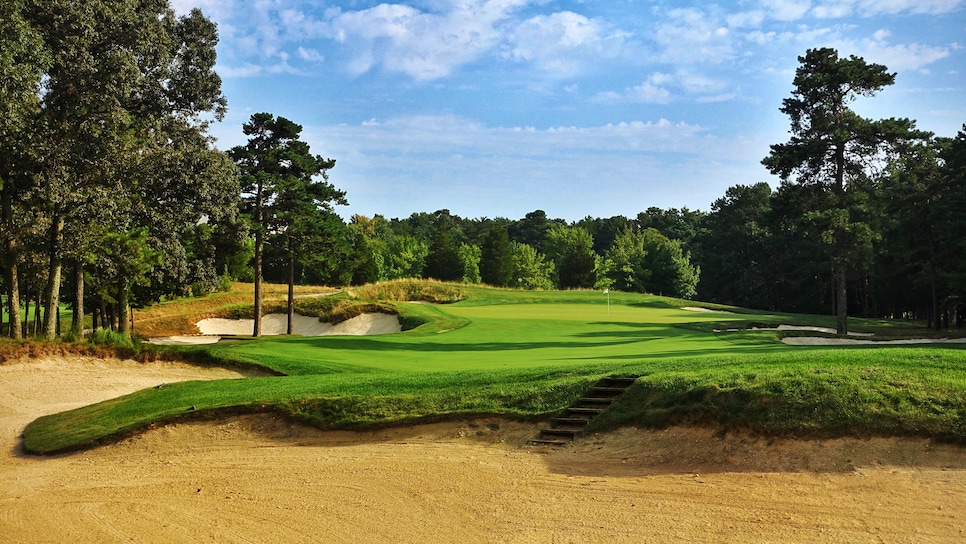 5 / 6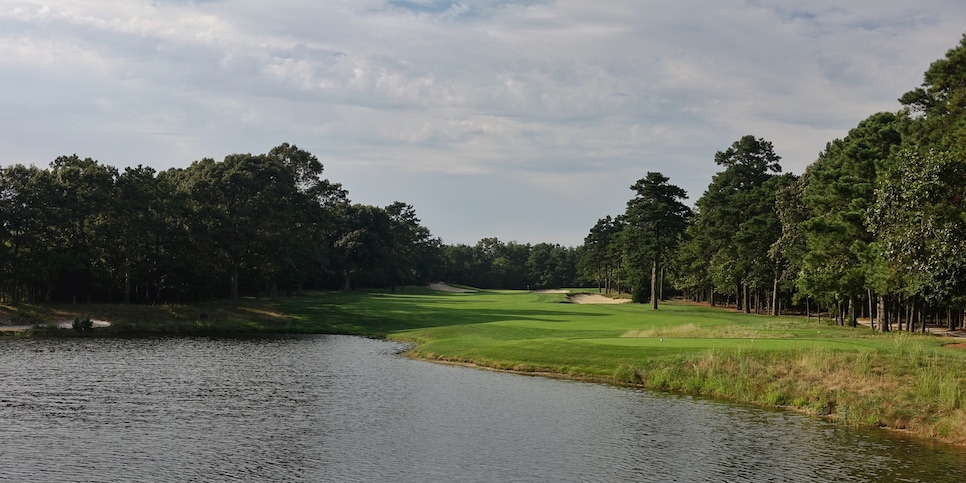 6 / 6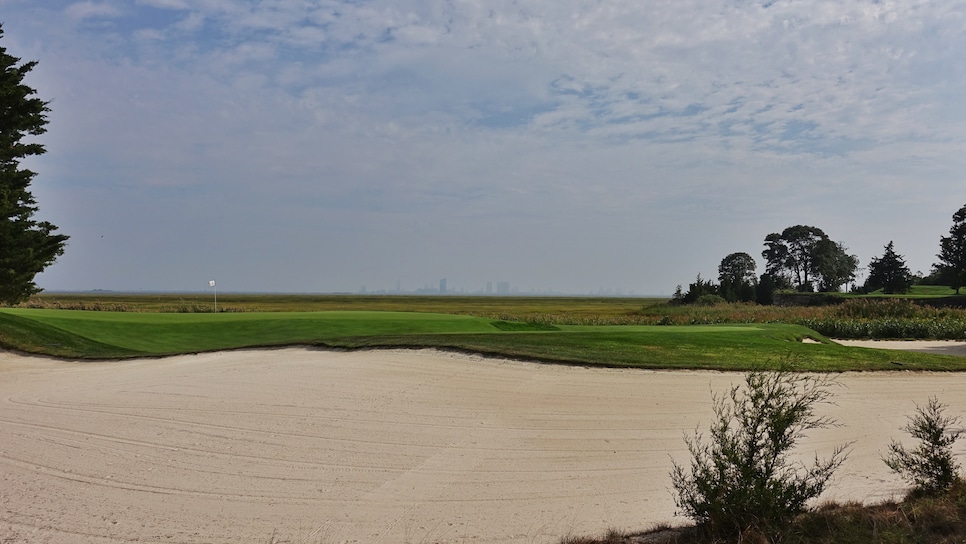 Overview
Galloway National occupies a very fine stretch of South Jersey-pine barrens, a site that before construction had been compared to nearby Pine Valley. But Tom Fazio felt the land more favorably compared with that of Pinehurst, and his dream was to reshape this course the old-fashioned way, using horses and slip-scrapers much as had done a century ago at Pinehurst. But the economics and timetable didn't allow him such a fanciful luxury. Instead, bulldozers were used to shove the sand around into graceful fairways and low-slung, fall-away greens. Pines and roughs of pine needles frame most holes and the eastern flank of the course runs directly along a tidal marsh that leads to the Atlantic. Galloway National now has enough exposed sand, by the way, that golfers today are reminded of both Pinehurst and Pine Valley.
About
Designer
Thomas Fazio, ASGCA
Awards
Second 100 Greatest: Ranked since 2013.
Current ranking: 165th.
Previous ranking: 131st.

100 Greatest: Ranked from 2005-2012.
Highest Ranking: 70th, 2009-2010.
Best in State: Ranked in Top 5 in New Jersey 2005-2012; Top 10 from 1997-2003 & since 2013.
Current Ranking: 7th.
Previous ranking: 6th.
Panelists
Ratings from our panel of 1,900 course-ranking panelists
100 GREATEST/BEST IN STATE SCORES
Reviews
1 / 6
Review
"Galloway is a beast. I've played it now four times, and the first three times I waited because I wanted to see every angle and edge and approach before reviewing. The course has my number, for some reason. First off, the conditioning was spectacular for April. I'm amazed at how well it played. Lots of roll and release, but a well-struck shot will hold. Putts rolled beautifully - almost never a bounce. The course design offers options and choices. It's a lot of fun to play. But it's difficult. I'm a scratch player and I'm always around 80. It's just too easy to make a mistake and have that mistake compound. There aren't any give-back holes out there, with exception of the par 5's which each have some level of risk/reward. The par 3's are varied, from 140 to 230 yards. The shorter they are, the trickier the greens. The par 4's are varied as well, with holes that move left, right, up and down. They made a great use of this property, and this is definitely one of the best in the state I've played, and without a doubt the best in the immediate area."
Read More
2022
2 / 6
Review
"A modern Tom Fazio design near Atlantic City, Galloway National is in tremendous condition, difficult, and features numerous strong holes over sandy, marshy terrain. This is likely the best course in Southern NJ and one of the top 10 overall in a very strong state."
Read More
2022
3 / 6
Review
"Perhaps the best course in South NJ (not named Pine Valley) this is a pristine course with excellent views and challenging holes. That said, the course is a monster and tough to score without consistent ball striking"
Read More
2021
4 / 6
Review
"A really varied layout with interesting greens. There's a reason there are always qualifying events here—this is a great challenge and a complete test of one's game. If your tee ball isn't on, expect a long day."
Read More
2020
5 / 6
Review
"Solid Fazio course that has some amazing holes at the beginning."
Read More
2018
6 / 6
Review
"Beautiful Fazio design on the Atlantic."
Read More
2018
Readers
Collection of reviews from our readers
There are no reader ratings yet
Reviews
There are no readers reviews yet. Be the first to write a review.