1 / 13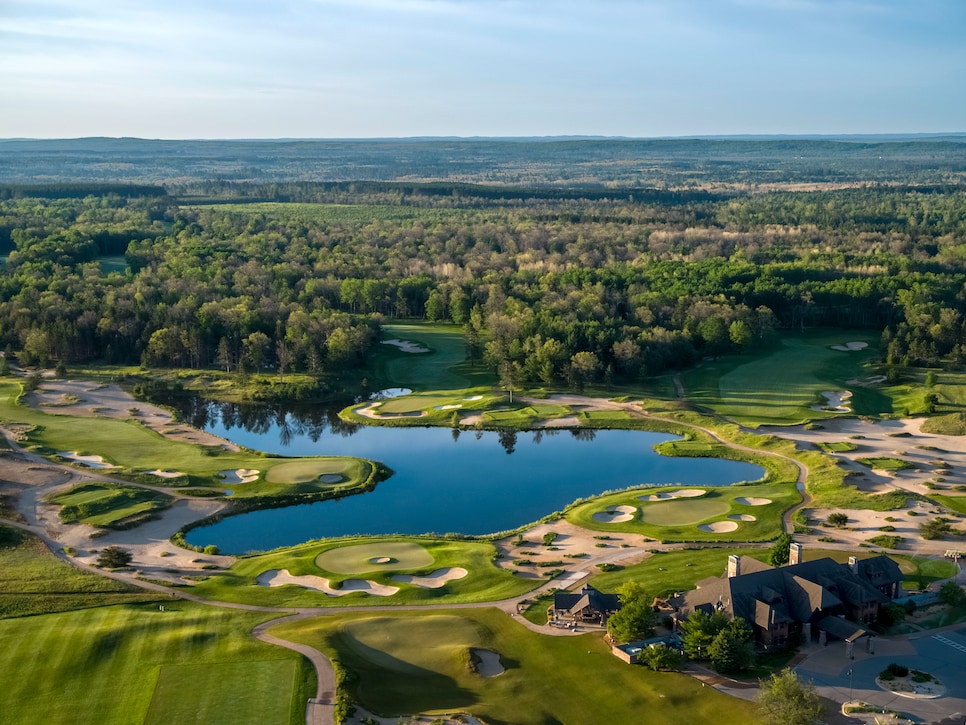 2 / 13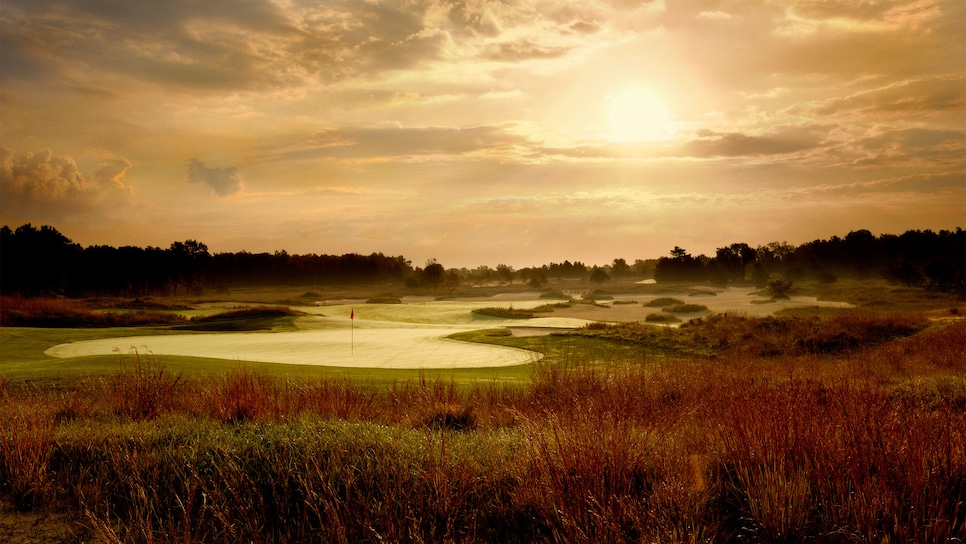 3 / 13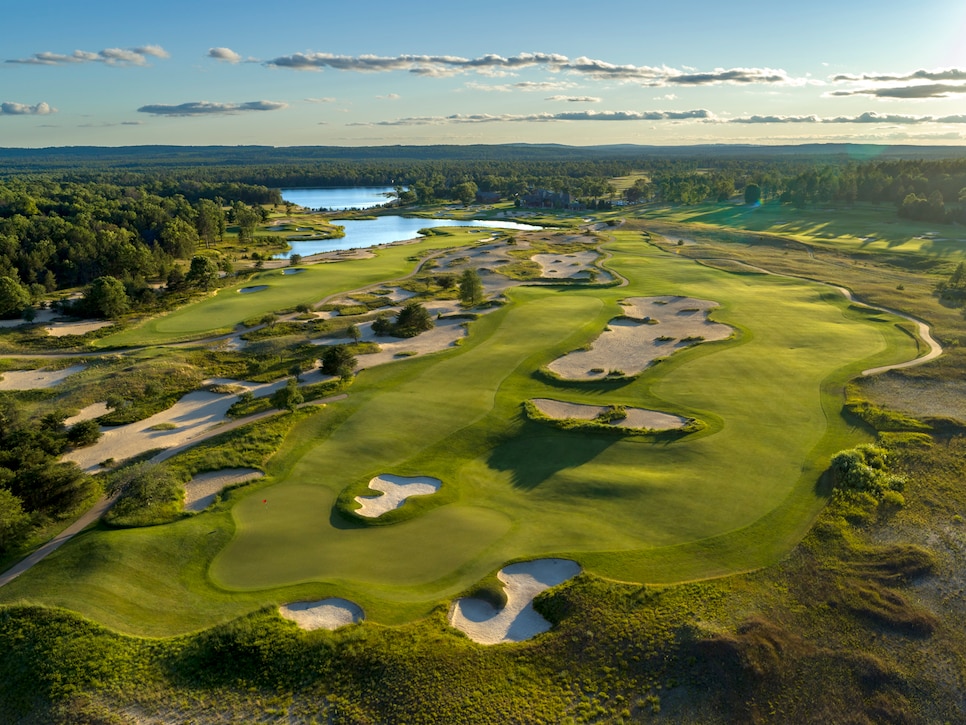 Courtesy of Evan Schiller
4 / 13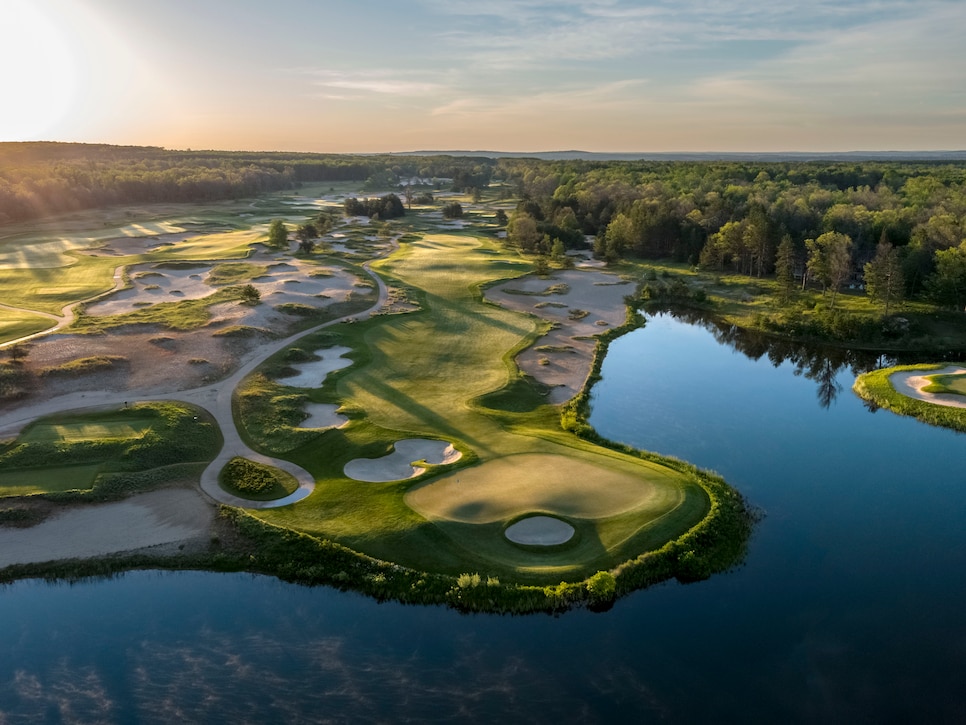 5 / 13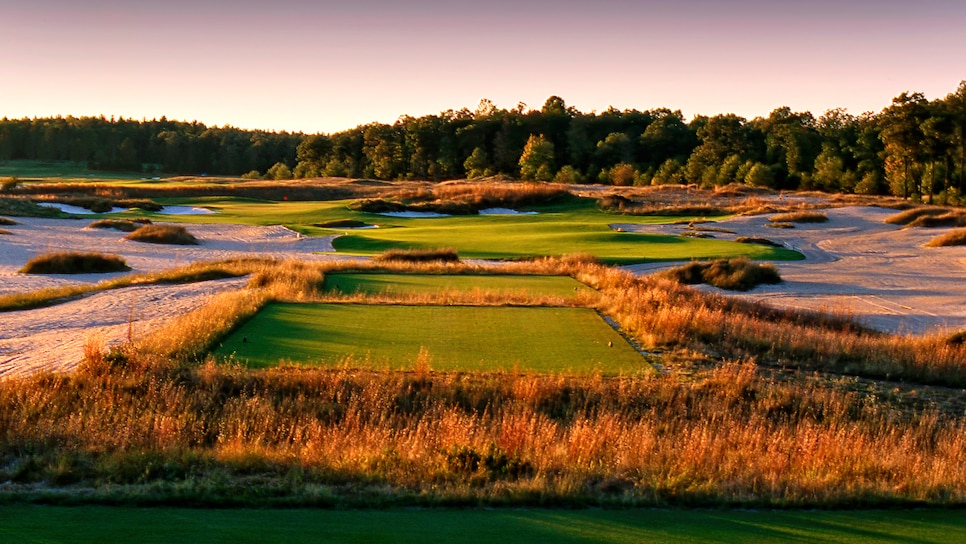 Brian Walters Photography
6 / 13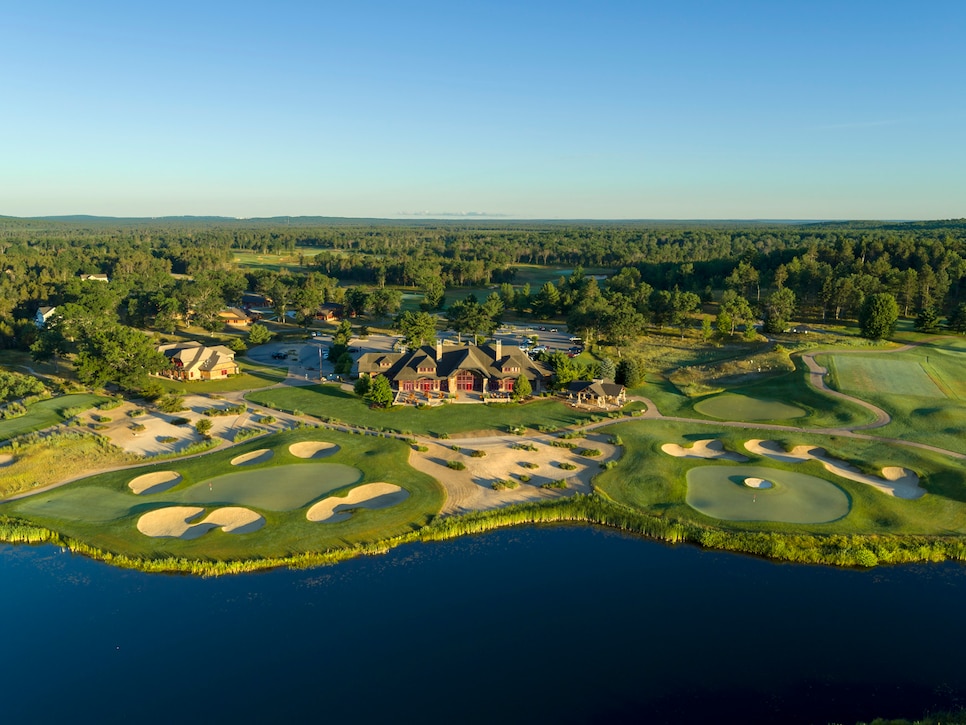 Courtesy of Evan Schiller
7 / 13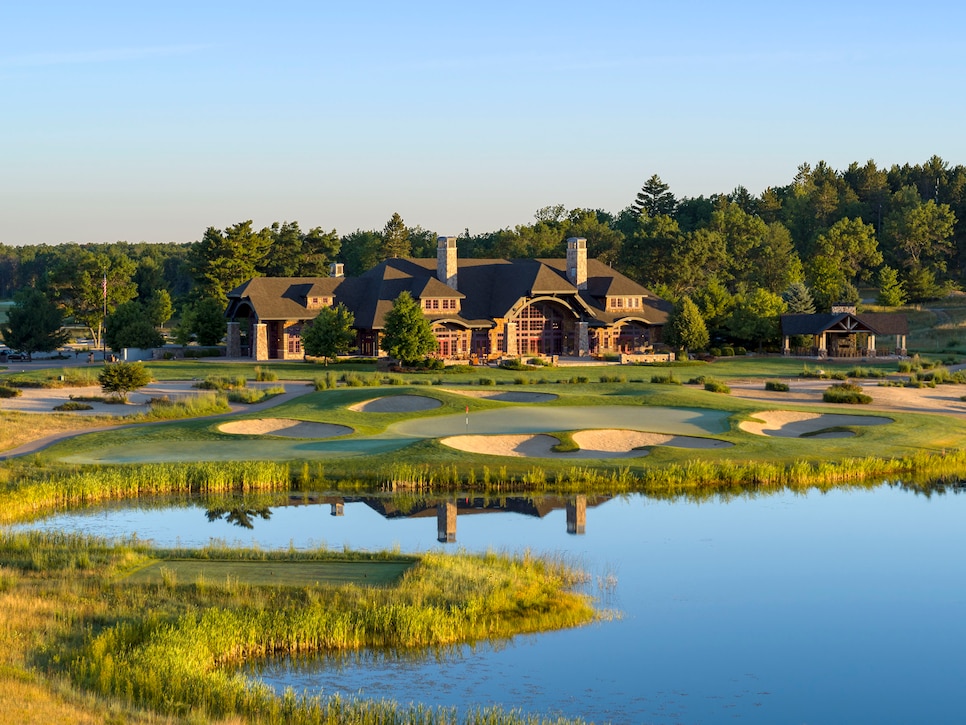 Courtesy of Evan Schiller
8 / 13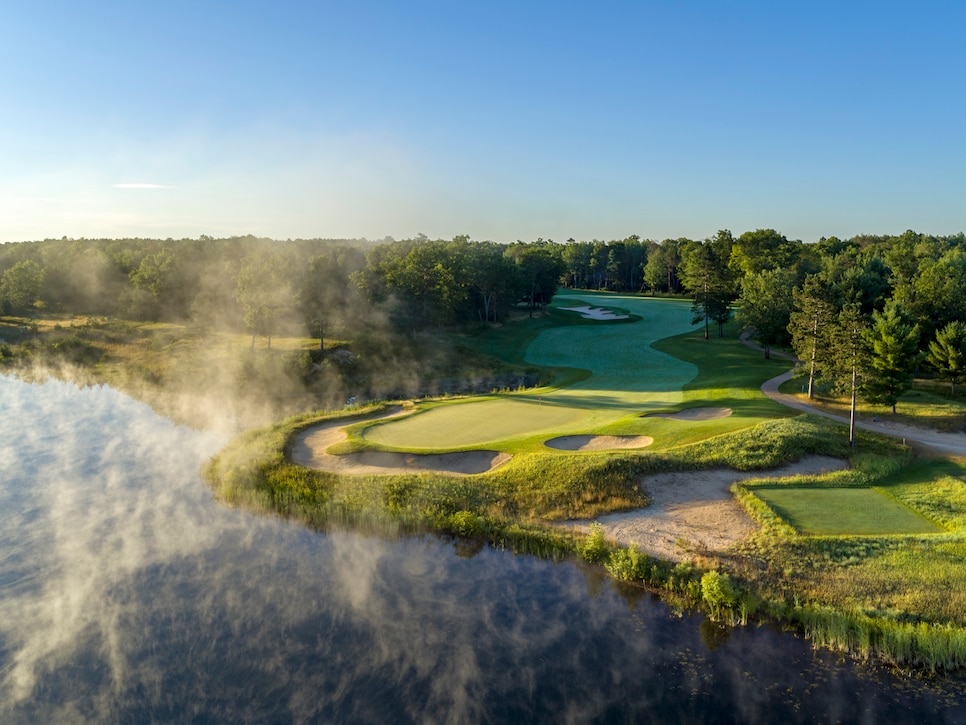 Courtesy of Evan Schiller
9 / 13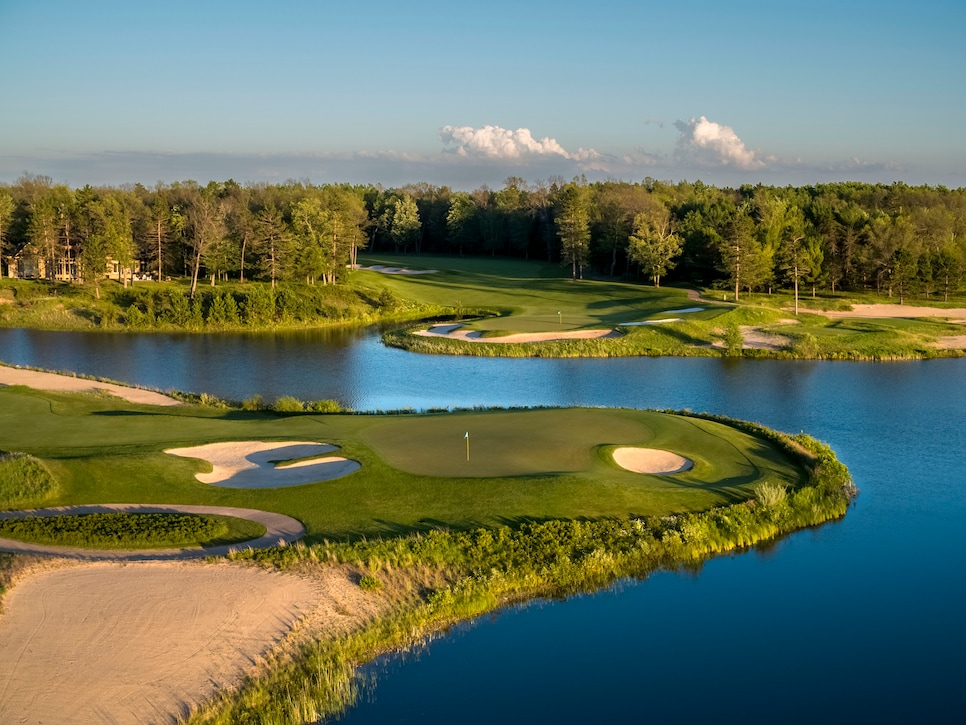 10 / 13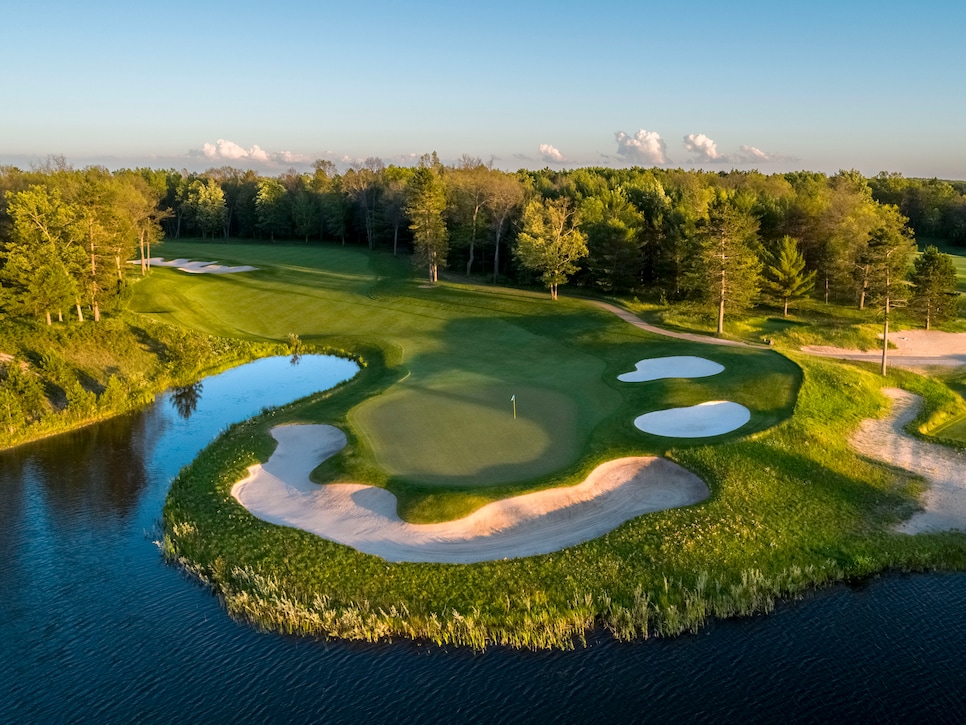 11 / 13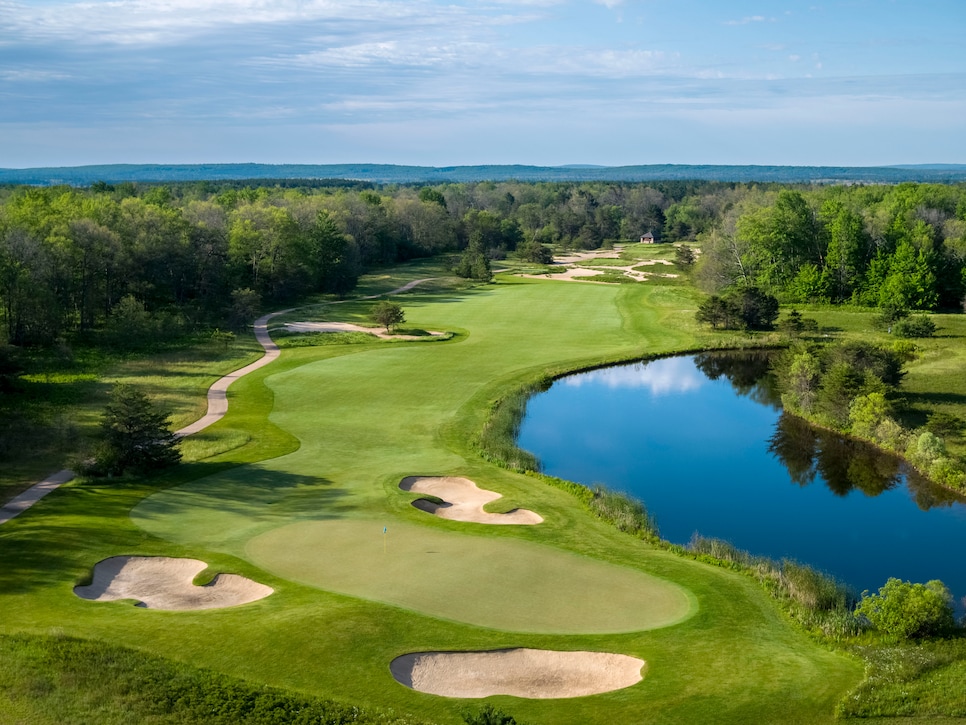 12 / 13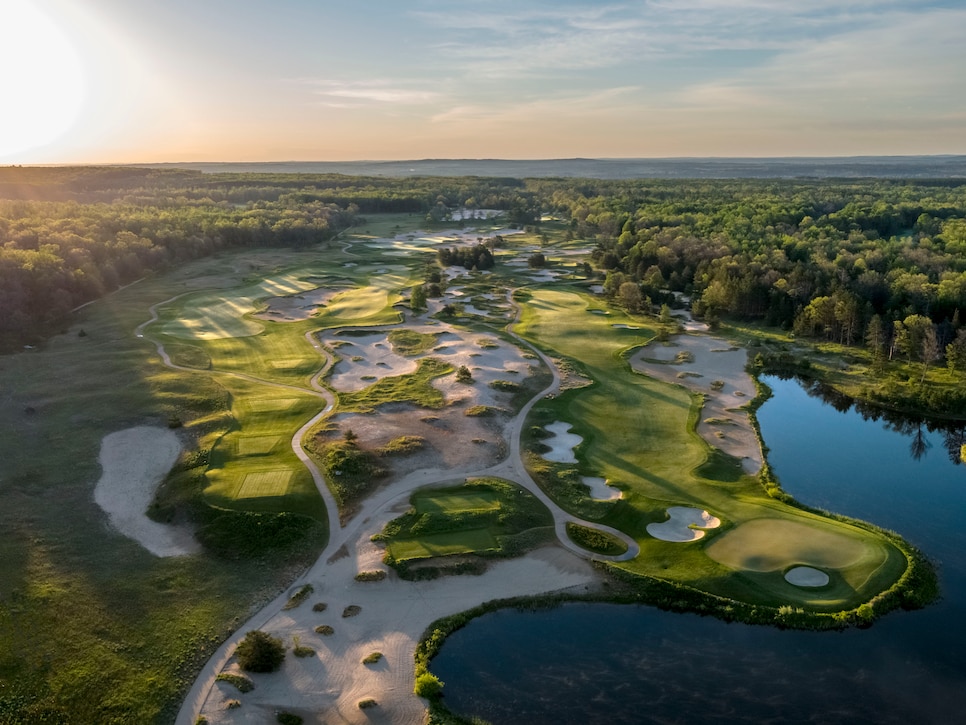 13 / 13
Overview
From Golf Digest Architecture Editor emeritus Ron Whitten:

The Tom Weiskopf-designed Forest Dunes in Michigan is a terrific layout on a terrific piece of property, with sand dunes deposited by the nearby Au Sable River and covered with mature pines. But it's not a unique piece of property. When I first played it, I was struck by how much Forest Dunes resembles a Texas course designed by Weiskopf's former partner, Jay Morrish. That course, Pine Dunes in Frankston, Texas, is built on much the same terrain, sand dunes covered in pines.

Though they were working at the same time on their respective projects (Forest Dunes was completed in 2000 but didn't open until 2002; Pine Dunes opened in 2001), I don't think Weiskopf or Morrish had any idea that they were working on such similar courses, and I don't think they stole each other's ideas. But it's uncanny how they created kissing-cousin courses. Or maybe not. The two worked together for over a decade before splitting up in 1996, and they shared a common philosophy of course design.

Both courses have split personalities, with portions that look like Augusta National—lots of grass, trees, pine needles and gleaming white sand bunkers—and other portions that look like Pine Valley—rugged holes edged by roughs of brownish native sand and scruffy underbrush.

Each have one long par 4 (the second at Forest Dunes, the fourth at Pine Dunes) that curves to the left through trees, has no fairway bunkers but has one big bunker at the left front of the green. Both have par-3 16th holes that play over wasteland to an angled green with bunkers right and left.

Both courses have very similar drive-and-pitch par 4s. At Forest Dunes, the 375-yard sixth has bunkers scattered all about, with a diagonal carry bunker in the way of any drive aimed directly toward the green. At Pine Dunes, the 344-yard 15th is virtually the same hole, except the carry bunker is farther off the tee and positioned perpendicular to play.

And both courses have a double-fairway hole. At Forest Dunes, it's the 10th, named Decision. (On his plan, Weiskopf didn't number the holes; he just gave them names.) The par 4 measures 439 yards down the perilously skinny straight-away right-hand fairway and a stout 479 yards down the more generous left-hand doglegged fairway, with the two avenues separated by dunes and deep pits of sand. At Pine Dunes, the short par-5 fifth has dual fairways, with pine trees between the two. There, it's the left-hand route that's the gamble, a carry over sandy waste off the tee, while the safer right fairway uses pines and traps to block a clear entrance to the green.

At Forest Dunes, Weiskopf included two trademark holes forever associated with his partnership with Morrish, a drivable par 4 at the 17th and a bye hole following the 18th. (Playing over a corner of a lake to a rolling green with a bunker in its center, the Bye Hole could be the toughest par 3 at the place.)

Pine Dunes has no equivalents to those holes. Jay apparently didn't want to be typecast by reachable par 4s and bye holes, probably because he had done so many on his collaborative designs with Tom.

If there's a single element that elevates Forest Dunes above Pine Dunes, and above many of its competitors in the Michigan market, it might be its greens. They bear the clever, subtle contouring found at most Weiskopf designs. What looks like an easy pin position from the fairway often turns out to be a treacherous one. The flag might be positioned right at the edge of a long gentle slope or fronted by a false tongue of putting surface that rejects any shot that's short. I was especially delighted when I saw the fall-away "ear lobes" on the back half of the green on the par-4 13th and the half-hidden punchbowl green on the par-5 15th, suitably called Hideaway. I think these are among the best sets of greens Tom has ever done.

Architecturally, there really isn't that much to distinguish Weiskopf's Forest Dunes from Morrish's equally inventive Pine Dunes. Both are remote destination courses worth seeking out. Forest Dunes is two hours north of Detroit's northern suburbs. Pine Dunes is two hours southeast of Dallas.

There is one big difference: Forest Dunes now has more golf besides the Weiskopf 18. It also has The Loop, the clever reversible 18 designed by Tom Doak, as well as The Bootlegger, a new 10-hole pitch & putt by architects Riley Johns and Keith Rhebb.

Awards
100 Greatest: Ranked 99th, 2011-'12.
Second 100 Greatest: Ranked since 2013. Highest ranking: No. 113, 2013-'14. 2021-'22 ranking: No. 163.
100 Greatest Public: Ranked since 2007. Highest ranking: No. 18, 2009-'10. 2023-'24 ranking: No. 32. Previous ranking: No. 33
Best in State: Ranked fourth, 2011-'16. Ranked fifth, 2017-'22.
Panelists
Ratings from our panel of 1,900 course-ranking panelists
100 GREATEST/BEST IN STATE SCORES
Reviews
1 / 9
Review
"I think this is one of Weiskopf's best courses. Forest Dunes should get more press and noteriety. It has great places to stay, good food and now with the Loop great golf."
Read More
2022
2 / 9
Review
"This course is truly a hidden gem up in near the top of Michigan. Outside of the great resort featuring The Loop (2 top 100 public courses), a short course, and a putting course, Forest Dunes as a standalone golf course is a fantastic experience. Playing from a number of different tee boxes to a number of different yardages, it offers a high-end golf experience to all skill levels. Some of the signature holes heading back to the clubhouse are beautiful."
Read More
2022
3 / 9
Review
"This is a great golf course. It requires all the shots and a good short game. The Forest Dunes experience at large is awesome. I recommend doing a stay and play, the original course, the Loop (and the upcoming par 3 course), are all really cool, unique golf courses."
Read More
2019
4 / 9
Review
"Diverse hole routing, great course condition, challenging and undulating greens."
Read More
2018
5 / 9
Review
"Forest Dunes has a enjoyable design "
Read More
2018
6 / 9
Review
"Fun Weiskopf track that is well worth your time."
Read More
2018
7 / 9
Review
"Amazing conditioning, tight fairways. Fun, parkland course in Northern Michigan."
Read More
2018
8 / 9
Review
"A scenic masterpiece with a variety of strategic options. Clearly a superior course, but probably too much for high handicappers."
Read More
2018
9 / 9
Review
"great golf, great dining and great room accomondations. Two championship golf courses available"
Read More
2018
Readers
Collection of reviews from our readers
There are no reader ratings yet
Reviews
There are no readers reviews yet. Be the first to write a review.