1 / 1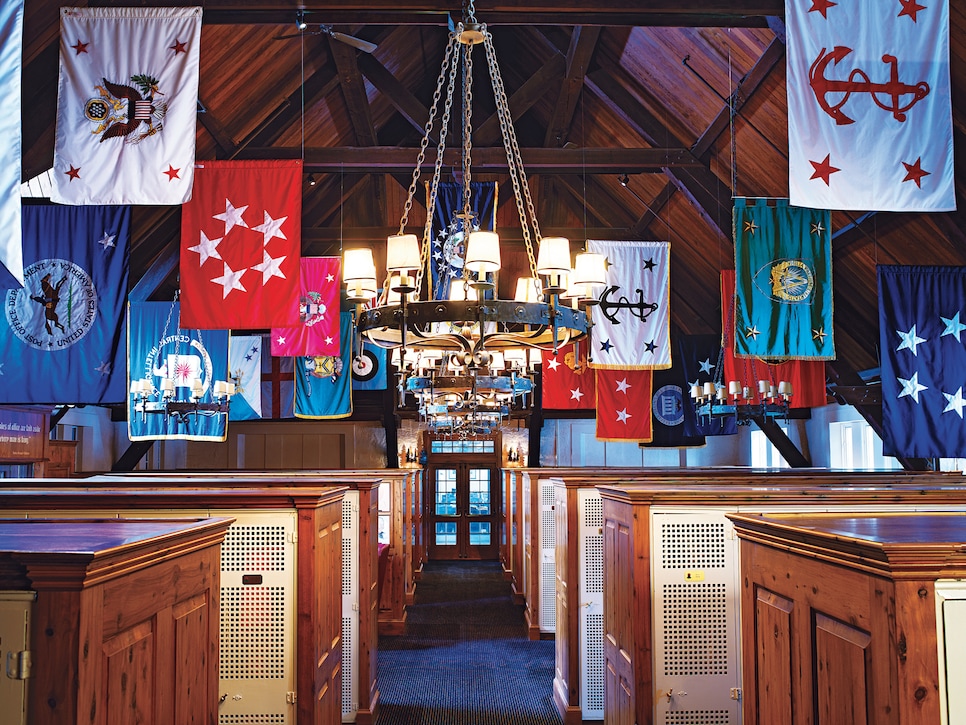 Courtesy of the Burning Tree Club
Overview
Burning Tree is one of golf's most exclusive jaunts. The club remains all-male—the story goes that a foursome of golfers fed up with slow play by a female group at Chevy Chase founded their own men's-only club, and it's remained that way. It's an enclave of politicians past and present—with a former member list that includes presidents such as Dwight D. Eisenhower, Richard Nixon and George H.W. Bush. There are no tables in the grill room—just long benches where you sit next to other members and their guests, regardless of political affiliation. The golf course is unique, too, boasting a C.H. Alison routing that includes some fun variety, despite all but one hole doglegging left to right. Alison produced variety in the form of bunker and green complexes, which have been renovated in recent years by Gil Hanse.
Awards
Best in State: Ranked fourth, 2019-'24. Ranked inside the top 5, 1987-'91. Ranked sixth, 2013-'14. Ranked seventh, 2017-'18. Ranked eighth, 2015-'16. Ranked ninth, 2011-'12. Ranked inside the top 10, 1993-'97. Ranked inside the top 15, 2001-'10.
Panelists
Ratings from our panel of 1,900 course-ranking panelists
100 GREATEST/BEST IN STATE SCORES
Reviews
1 / 4
Review
"Burning Tree, post-Hanse, has tremendous subtleties and thoughtful strategy from tee to green. There was a subtle ridge on the right edge of the 10th green that provided some resistance to imprecise efforts to play the slope, thereby creating a risk-reward. The course has so many fun and varied layouts, like the great 7th with the creek (and a seemingly unnecessary second fairway) and the left-to-right sloping short 13th. One knock on variety is that all but one dogleg hole is left-to-right. Overall, there remains so much variety and challenge within the variety, like the landing area for the layup on 16. The course would be relatively easy for very strong players from the typical member tees. The character of the club is exceptional and intimate. The all-male component is passe, but the camaraderie (e.g., shared banquet tables only in the grill, caricatures of members of 10+ years) and the presidential history are remarkable"
Read More
2022
2 / 4
Review
"The speed and challenge of green complexes is world class however the overall layout, shot options and tee to green challenge leaves something to be desired. It is presented with utmost clarity that golf is the sole purpose at this venue."
Read More
2020
3 / 4
Review
"Ambience is off the charts. One of the few men's clubs left. The course is stunning in the spring."
Read More
2018
4 / 4
Review
"As good as a one day golf experience as you will have. A very solid MacKenize golf course, but the course is not the star of the experience. If you get an invite clear the calendar."
Read More
2018
Readers
Collection of reviews from our readers
There are no reader ratings yet
Reviews
There are no readers reviews yet. Be the first to write a review.