1 / 7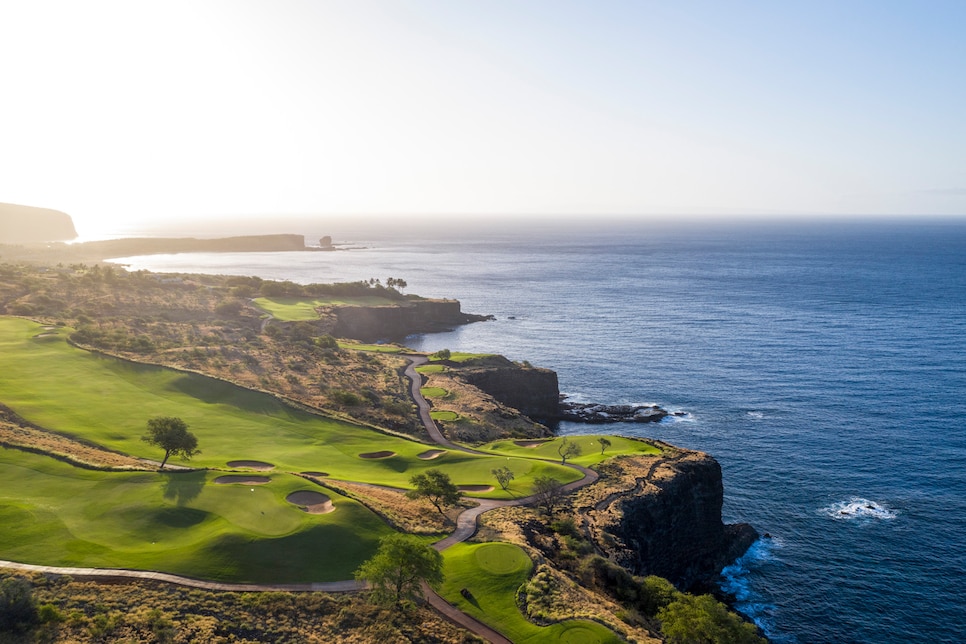 2 / 7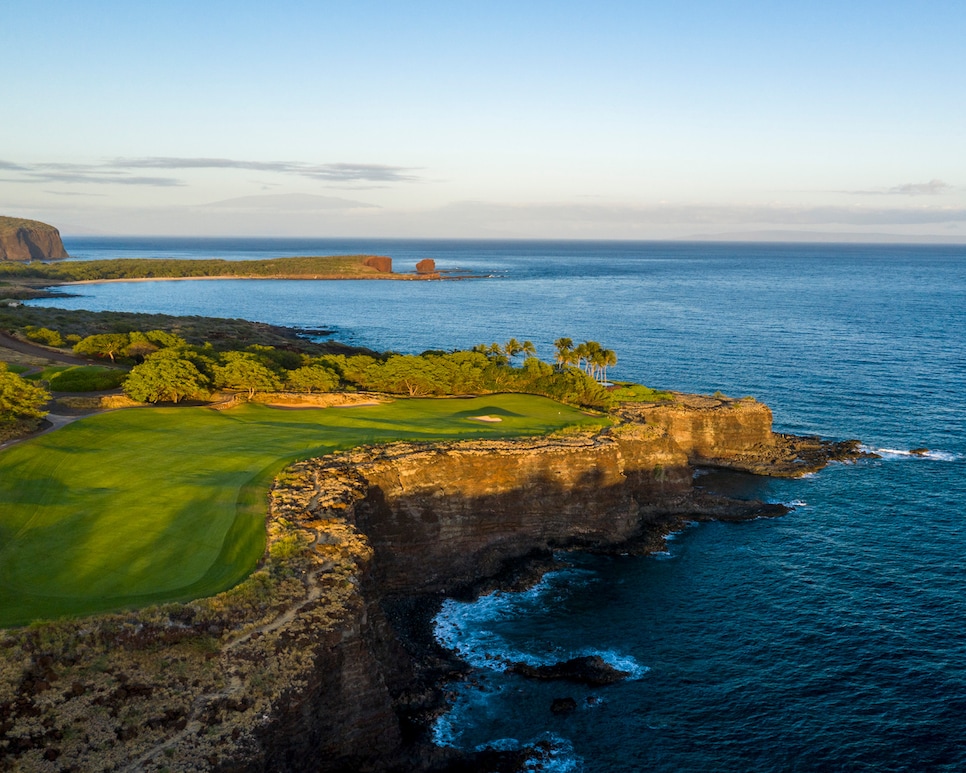 3 / 7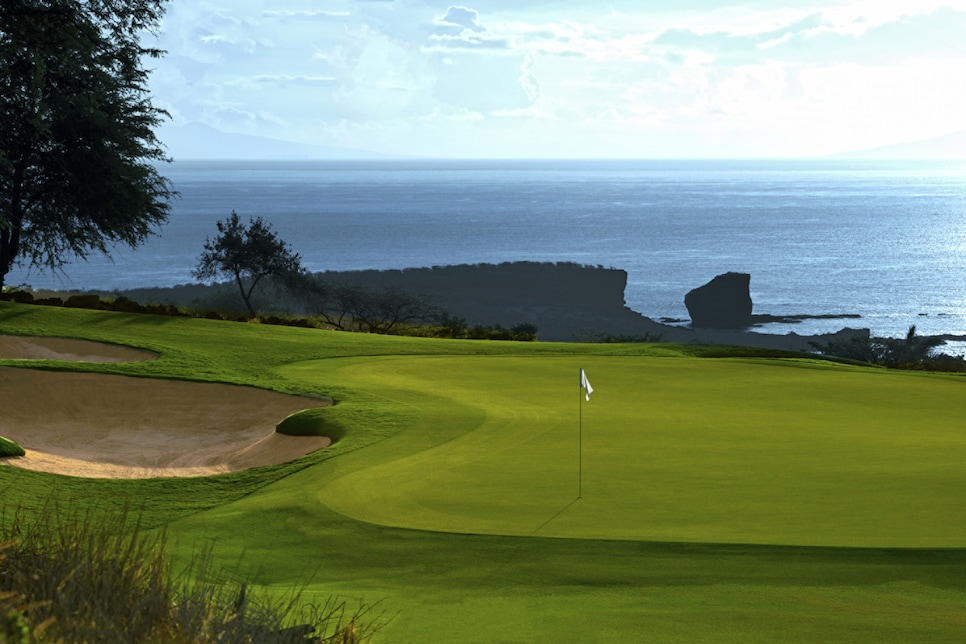 4 / 7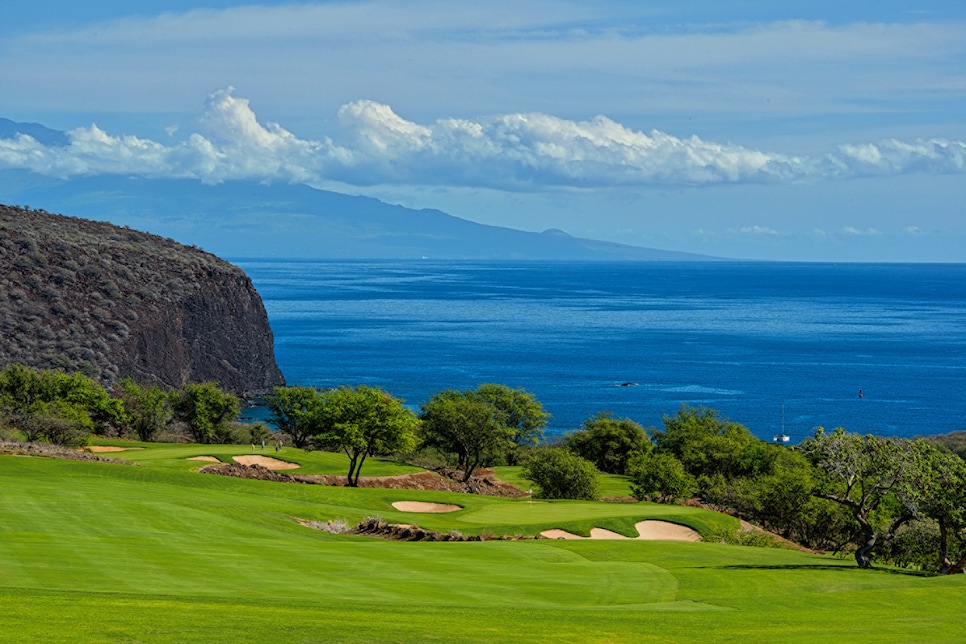 5 / 7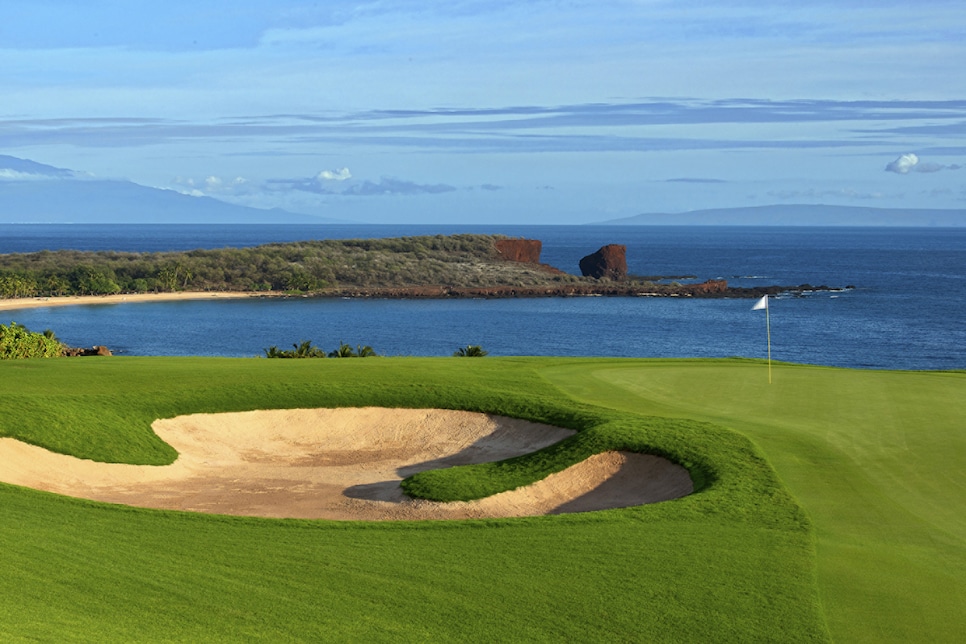 6 / 7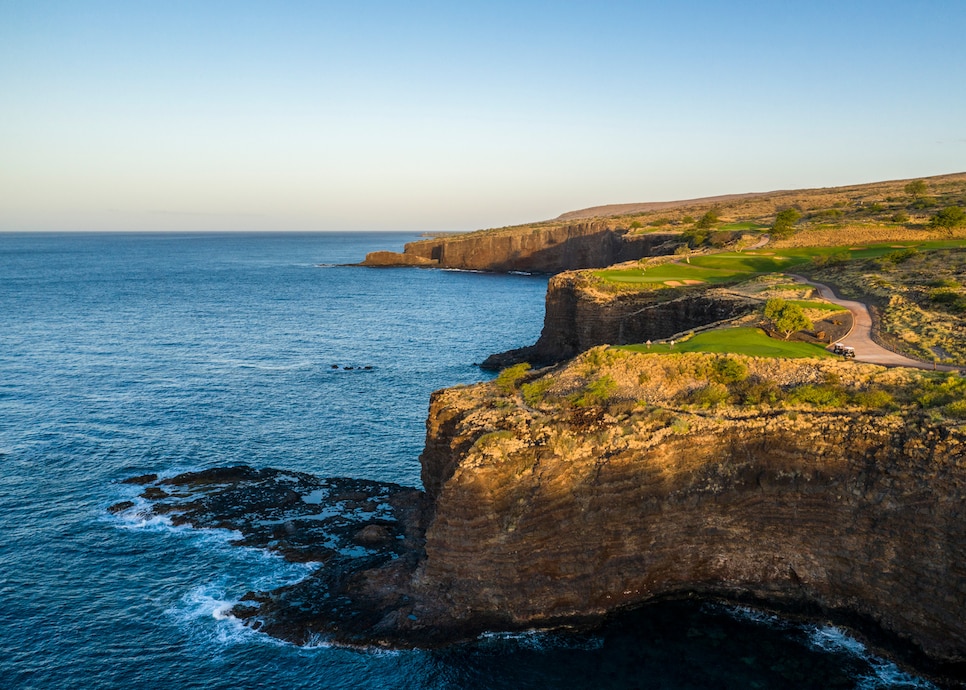 7 / 7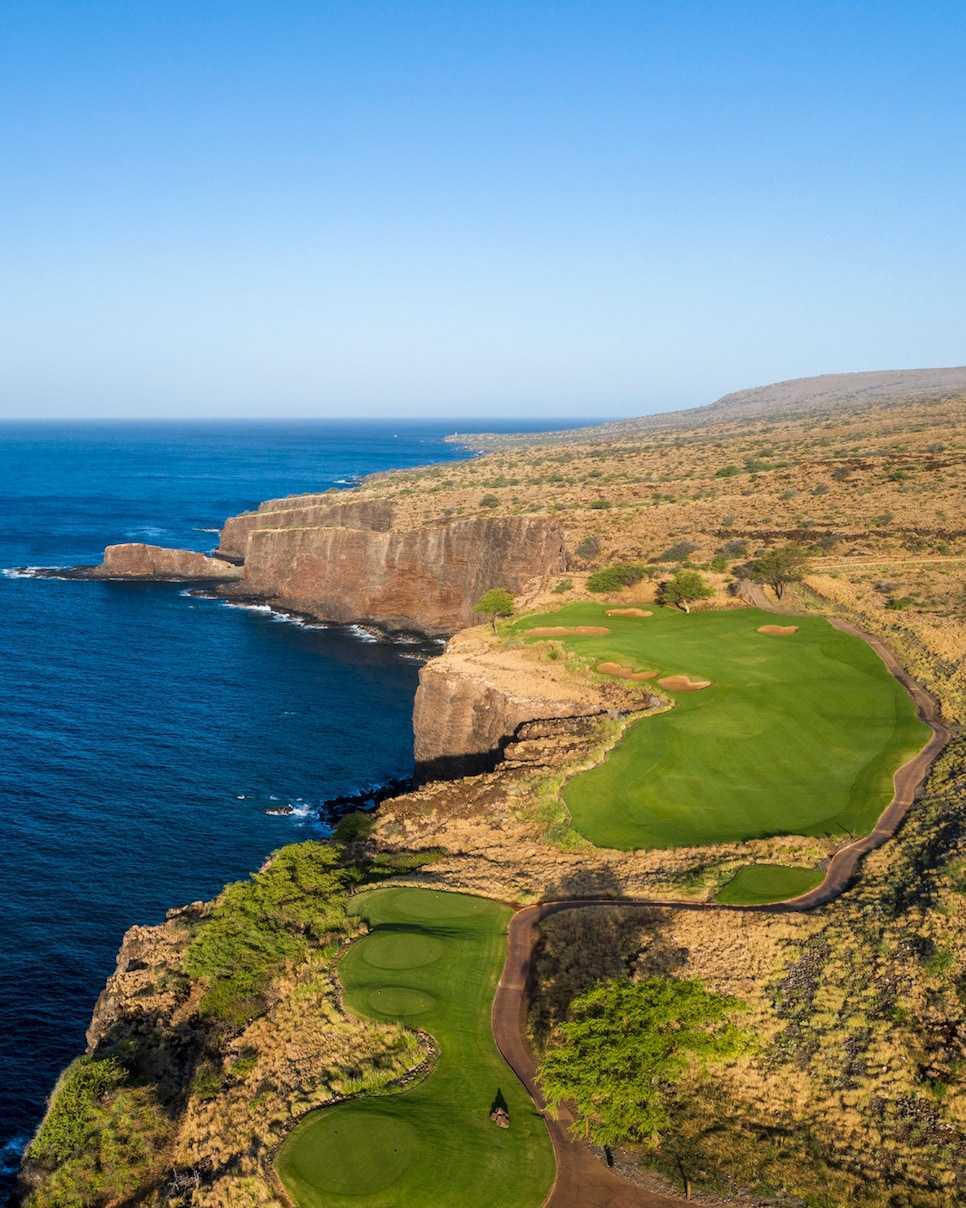 Overview
Manele, previously called The Challenge at Manele, unseated Kapalua's Plantation course as the highest-ranked public course in Hawaii several years ago. Now the course, located on the southern coast of Lanai, has the votes to make it eligible for the 100 Greatest and Second 100 Greatest ranking as well, buoyed by an Aesthetics score that regularly ranks among the top 30 in the U.S. The Nicklaus design is worthy of high praise. It has three ocean-cove holes, including the par-3 12th and dogleg-right par-4 17th. You might argue Manele has been perpetually underranked, starting with its finish on Golf Digest's ranking of Best New Resort Courses in 1994, well behind World Woods' Pine Barrens course (now known as Cabot Barrens at Cabot Citrus Farms), which is currently 90th on our 100 Greatest Public. It's hard to argue it's under ranked now.
About
Designer
Jack Nicklaus, ASGCA
Awards
Second 100 Greatest: Inaugural appearance.
2023-'24 ranking: 140th.
100 Greatest Public: Ranked since the inaugural edition in 2003.
2023-'24 ranking: 22nd.
Highest ranking: 21st, 2021-'22.
Best in State: Ranked second, 2021-'24. Ranked sixth, 2015-'20. Ranked seventh, 2011-'14.
Current ranking: 2nd.
Panelists
Ratings from our panel of 1,900 course-ranking panelists
100 GREATEST/BEST IN STATE SCORES
Reviews
1 / 12
Review
"Beautiful golf course if you can find your way to Lanai. The course generally traverses the bluffs above the ocean. I handful of holes run right on top of the massive ocean cliffs, which you won't soon forget. Not the least of which is the all-or-nothing par 3 12th hole, which is about as scenic as any hole you would ever play."
Read More
2022
2 / 12
Review
"Manele is one of team Nicklaus' best designs. It requires a ferry ride from Maui to Lana'i to get there, but treat yourself and do it. The 12th and 17th holes along the cliff are really special."
Read More
2021
3 / 12
Review
"A terrific golf course in an excellent location. I took the early ferry from Lahina and played the course and returned on the afternoon ferry. There was no rush at any time during the day and I enjoyed everything about the day. Highly recommend taking this trip to Lanai to play Manele."
Read More
2020
4 / 12
Review
"An aspirational course if there ever was one. Beautiful setting, pristine conditions, wonderful service, and great design."
Read More
2018
5 / 12
Review
"Is a companion of Four Seasons Resort on island of Lanai-- this is a fabulous design, wonderful condition, and beautiful views from every hole; Pro and staff all extremely friendly; special arrangements for Golf Digest Panelists."
Read More
2018
6 / 12
Review
"Almost a perfect resort course with the conditioning, views, clubhouse, Four Seasons Hotel. Famous signature par 3 over the ocean is unforgettable. The only frustration is a weak finishing hole which seems out of place with respect to all the other splendor. It is very expensive, but worth visiting at least once. And, the ferry from Lahina on Maui makes for an unbelievable daytrip over all and a chance to escape Maui for something a little different."
Read More
2018
7 / 12
Review
"I have played a lot of golf in Hawaii and this might be my favorite course. It is hard to match the golf with the site, but Nicklaus did. The course sits high atop the ocean and has one of the most memorable par threes on the planet. Of course, you either stay at the Four Seasons or you take the ferry from Maui. Lanai is not easily accessable. Whatever you do, the course will not disappoint. If you can have dinner at the hotel. The food and atmosphere are quite excellent."
Read More
2018
8 / 12
Review
"Fabulous experience, spectacular ocean holes, superb condition (Paspellum grasses tee to green)."
Read More
2018
9 / 12
Review
"Whether you are on Maui or Lanai, Manele Bay Golf Course is a great option. If you are on Maui, it is a simple one hour trip by Expeditions Ferry from Lahaina. The hour crossing is usually quite calm in the morning and depending on the season you can see whales or dolphins on the trip. The golf course has several outstanding and challenging holes. The routing can be a bit confusing at times, but with some of the best views in Hawaii, you quickly get over that. The clubhouse is small, but has everything you need. The practice area is outstanding. There usually are not a lot of players out there, so is never very crowded. It can be a bit tricky to get on, but well worth the effort."
Read More
2018
10 / 12
Review
"Very scenic layout with ocean views on most holes. The course is also very good with lots of design variety."
Read More
2018
11 / 12
Review
"Hawaiian golf at its finest. Nicklaus design on the cliffs above the bay. 2 spectacular cliffside holes on the back nine, along with numerous "infinity" greens back stopped by the Pacific."
Read More
2018
12 / 12
Review
"Manele should not be missed if you have a chance to take a day trip from Maui to Lanai. The staff at Manele is everything you would expect from a Four Seasons trained team, and then you get on the course...It is spectacular. The course is immaculate, every hole is uniquely laid out, and the ocean is in view throughout the round and sometimes in play. After playing both, I'd say Manele compares very favorably with Pebble Beach. Play is light so a round can be fast or leisurely depending on your mood. I played 27 holes in 3 hours and would have played more but wanted a chance to shower and enjoy a beer with the view before my return to Maui on the ferry. If you want food or beverages you can order from your cart and they will deliver to wherever you are on the course. (I had the best hot dog and fries in my life on the 12th hole.) While not cheap, Manele was an absolute top notch experience and worth every penny."
Read More
2018
Readers
Collection of reviews from our readers
There are no reader ratings yet
Reviews
There are no readers reviews yet. Be the first to write a review.