Best in State
The best golf courses in Vermont
One of the charms of New England is the timelessness of many of the small towns and villages, the rural quietude. These qualities apply to the five courses ranked in this year's Best in Vermont list. Three of them date back to the earliest era in American golf between 1886 and 1902. The Country Club of Vermont is newer (it opened in 1998), but the property feels secluded and old. The Quechee Club is in the middle, built in the 1970s and one of two courses at a ski resort in the east-central part of the state.
Below you'll find our 2023-'24 ranking of the Best Golf Courses in Vermont.
We urge you to click through to each individual course page for bonus photography, drone footage and reviews from our course panelists. Plus, you can now leave your own ratings on the courses you've played … to make your case why your favorite should be ranked higher.
(Parentheses indicate the course's previous ranking.)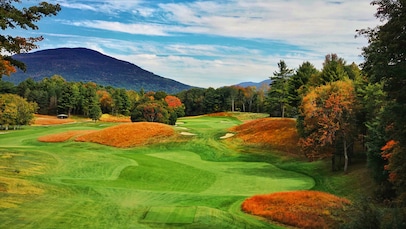 While a lot of golf in Vermont conjures tight, tree-lined holes snaking through mountainous terrain, Ekwanok Country Club is a more expansive setting in a gently rolling valley at the base of Mt. Equinox. The generous fairways framed by fescue encourage a lot of drivers, and the main defense against scoring are greens with ample interior movement. The conditioning is usually near impeccable, and when they're fast, they command full attention. The par 5 seventh hole, which requires a blind second shot over a hill, has never been reached in two and might be the most famous hole in Vermont. Designed by Walter J. Travis and John Duncan Dunn in 1899, Geoffrey Cornish made changes in the 1960s and the most recent work was by Bruce Hepner. Also noteworthy, the club supports the lone caddie program in the state, and this reverence for tradition combined with a tranquil setting (think white birches and panoramic green forest) make it the sort of place where your blood pressure drops the moment you arrive on property. --Max Adler
View Course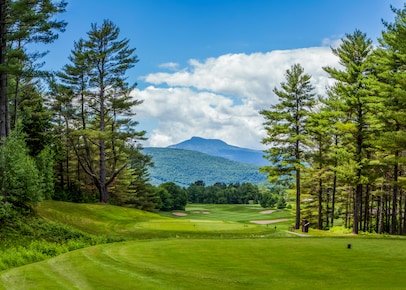 Private
Waterbury Center, VT
View Course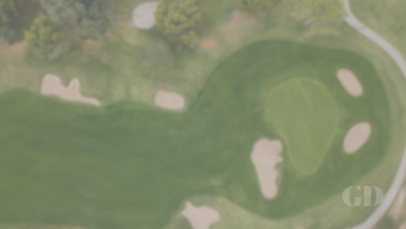 Dorset Field Club, founded in 1886, boasts itself to be the oldest continuously operated golf club in the United States. (Though a few other courses also make that claim, we won't get into that argument.) For years it was a nine-hole course, but in 1999 the major project to make the course 18 holes was completed by Vermont designer Steve Durkee. Don't let the yardage on the card fool you, Dorset is plenty of a test. Several tight landing areas, beautiful yet penal fescue and quick, undulating greens that keep you thinking are a few features that will make you forget the course is 6,240 yards. Of all the holes, No. 16 will likely be the one you'll play in your head over and over again on your drive home. The lone par 5 on the back nine features a 90-degree dogleg and a green surrounded by picturesque birches. The risk-reward opportunity here could leave you trying to cut across the hole, over a deep, waterless hazard, or dutifully playing around the corner, wondering if you could've gotten home in two. You'll find Dorset in perpetually excellent condition, and throughout the round your eyes will be pulled upwards to take in the mountain views that surround the course.
View Course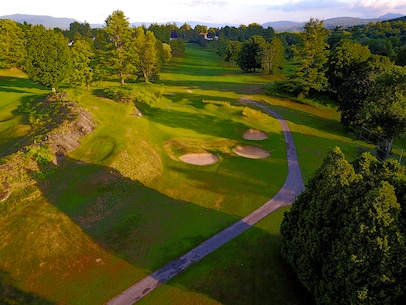 For years, Rutland Country Club has been known throughout the state for its greens. Small, quick and true, they defend the course against its modest yardage of 6,185. Originally a nine-hole design set on farmland, it was converted into an 18-hole course in 1927 by Stiles and Van Kleek. RCC catches you by surprise. Just as you've settled into a sense of security after the short par-5 fourth, you realize that security was false. No. 5 is a 223-yard par 3, all carry, with a sloping green that will cause headaches if you're unfortunate enough to be above the hole. After you make the turn, you start climbing. The back nine is built into the hillside, demanding well-placed tee balls and confident approaches into several elevated greens, all while delivering striking mountain views. No. 14 boasts unobstructed, panoramic views of the mountains in the distance. During foliage season, it's a special spot to be.
View Course