San Francisco, CA • Private
1 / 13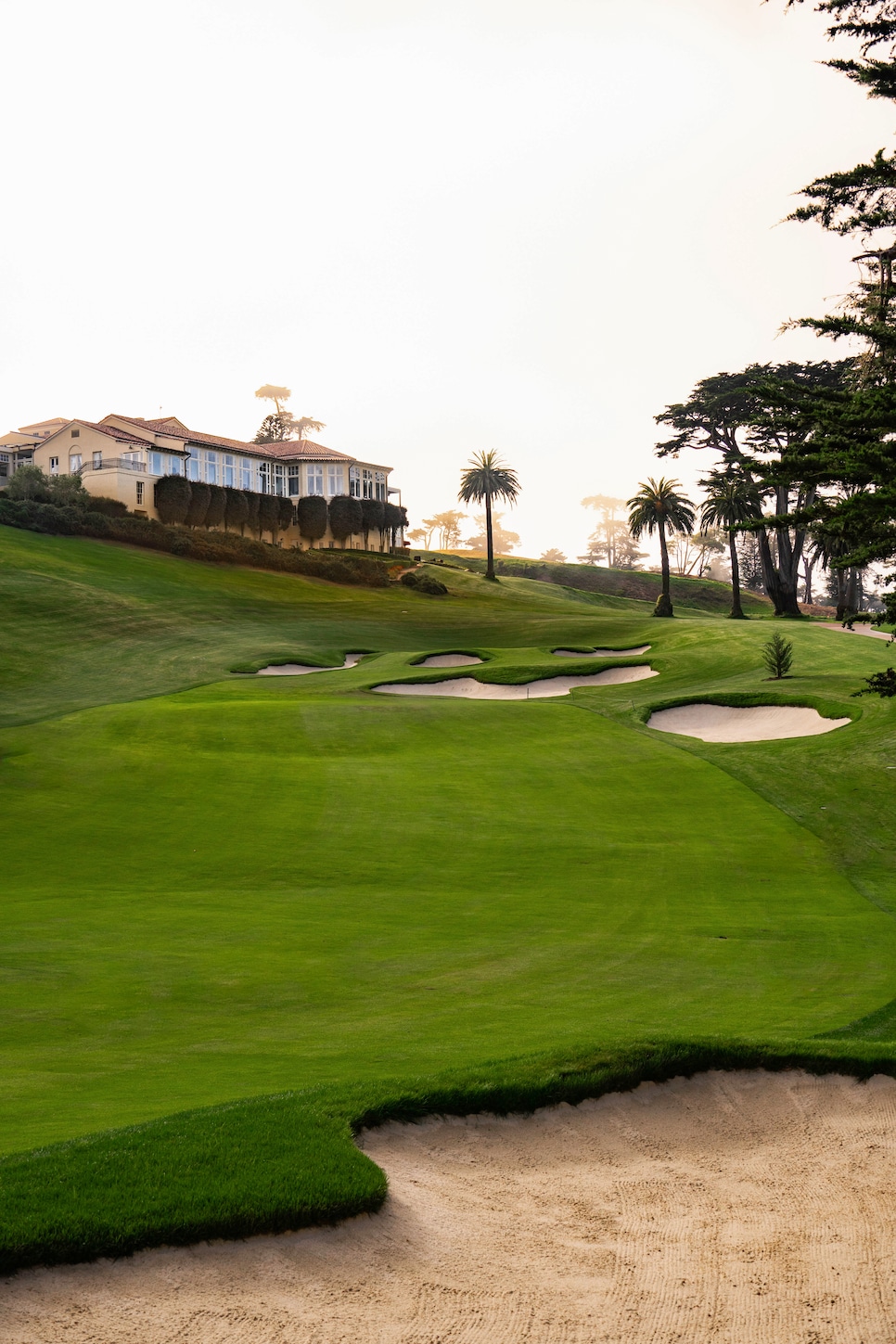 2 / 13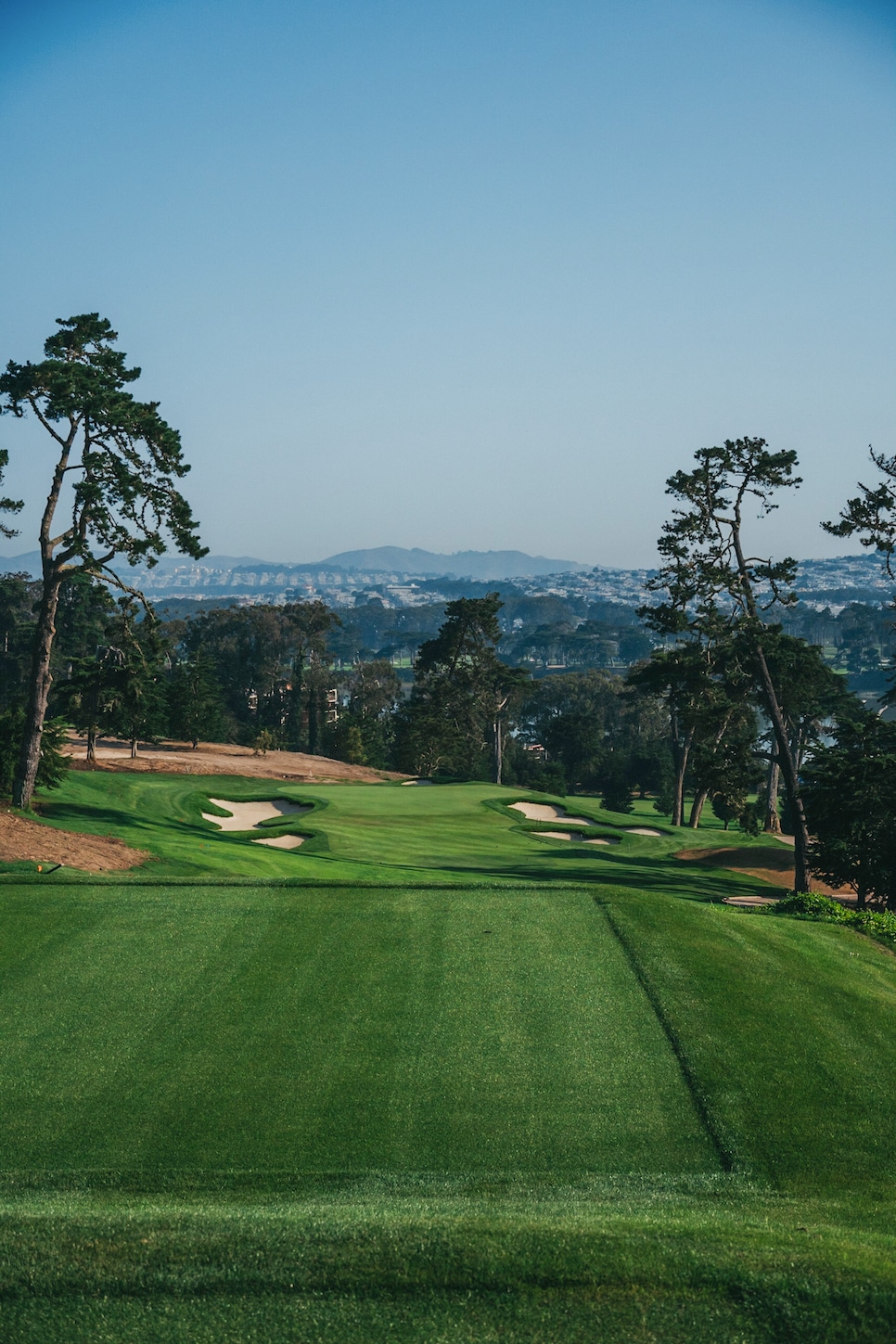 3 / 13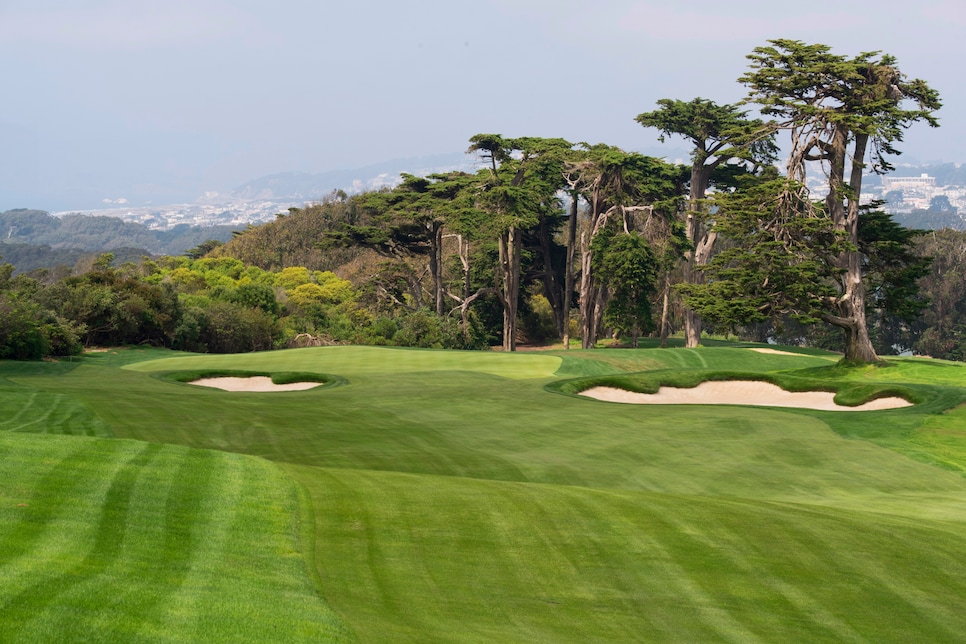 4 / 13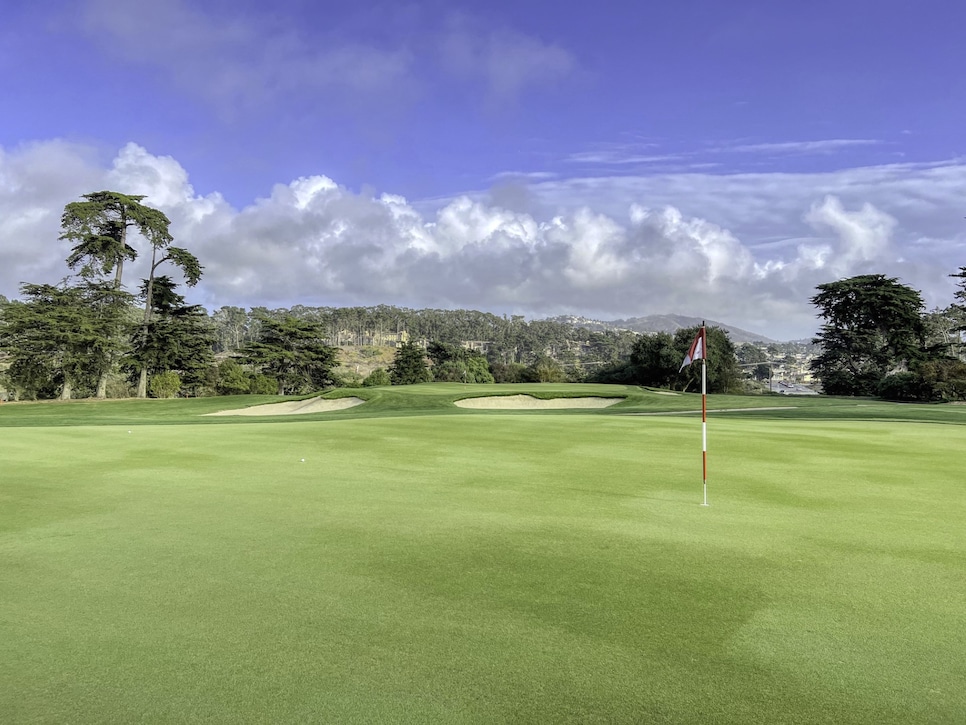 5 / 13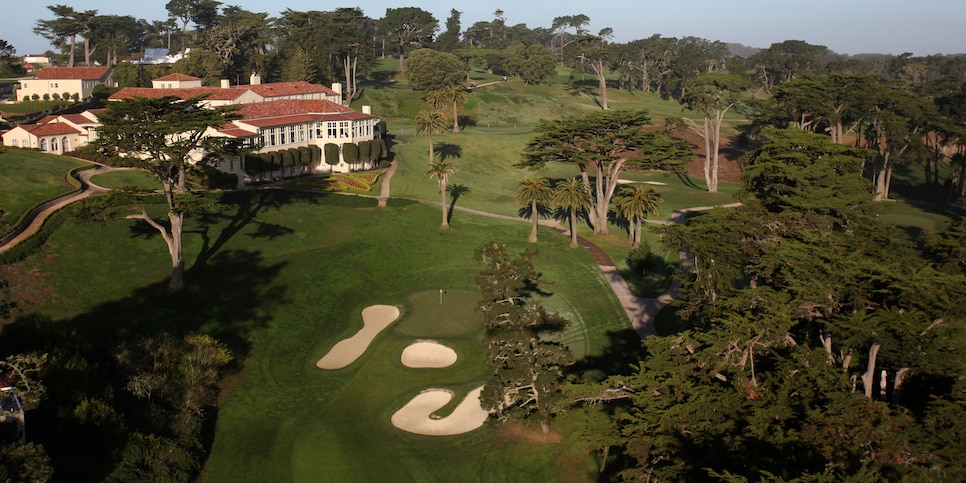 6 / 13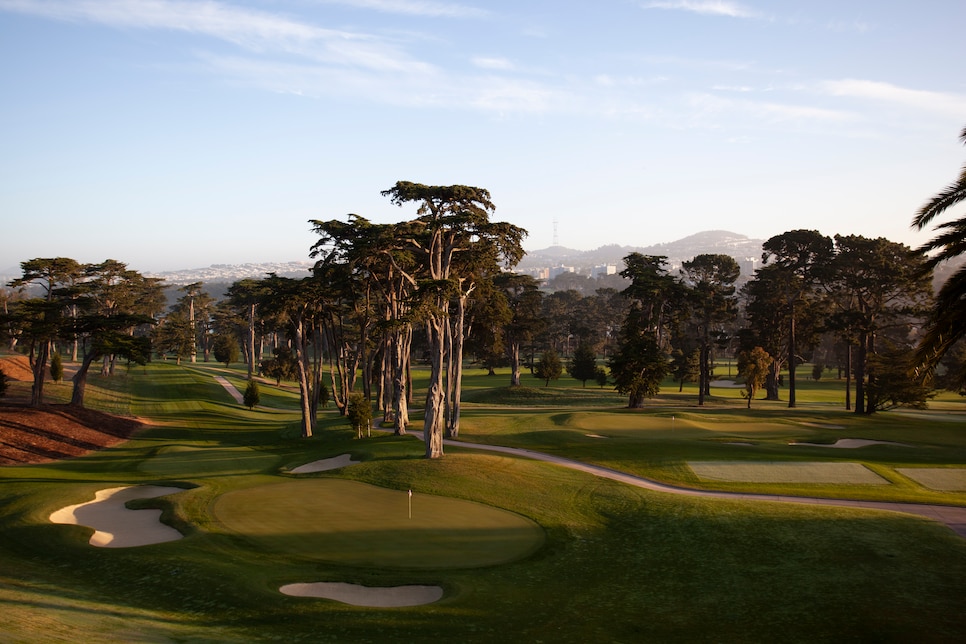 7 / 13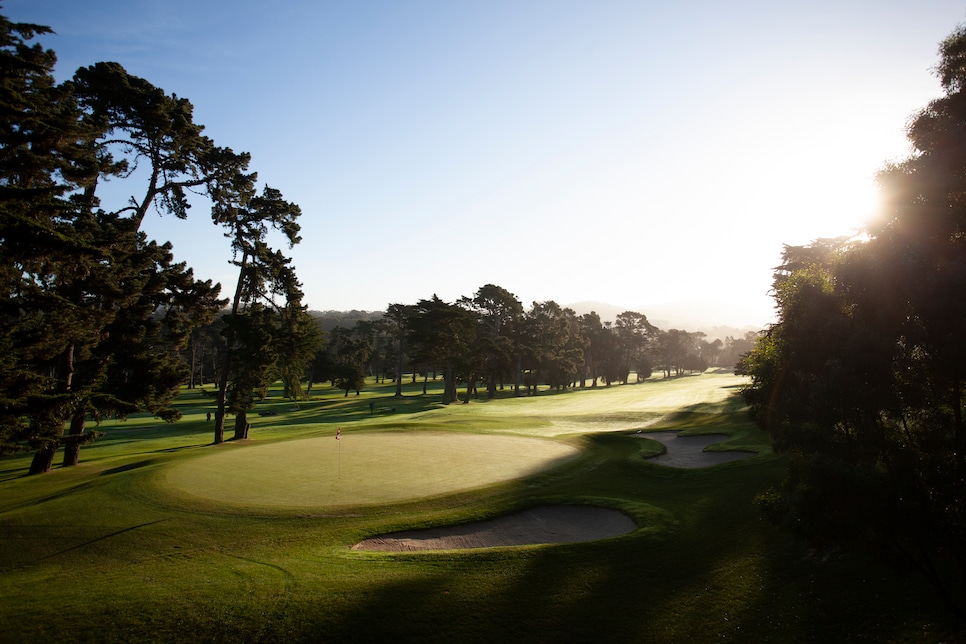 8 / 13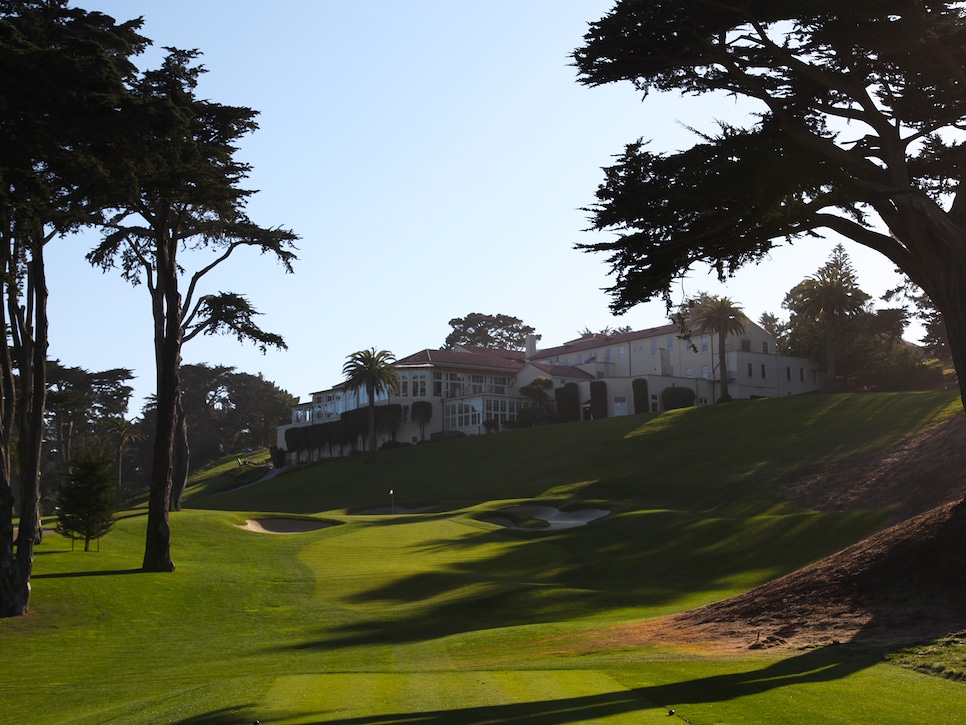 9 / 13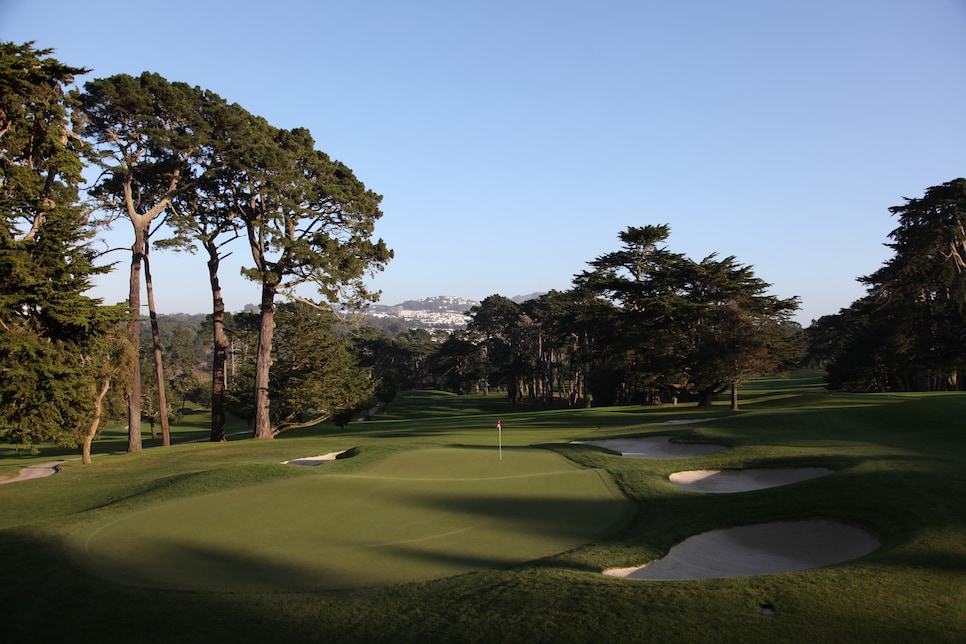 10 / 13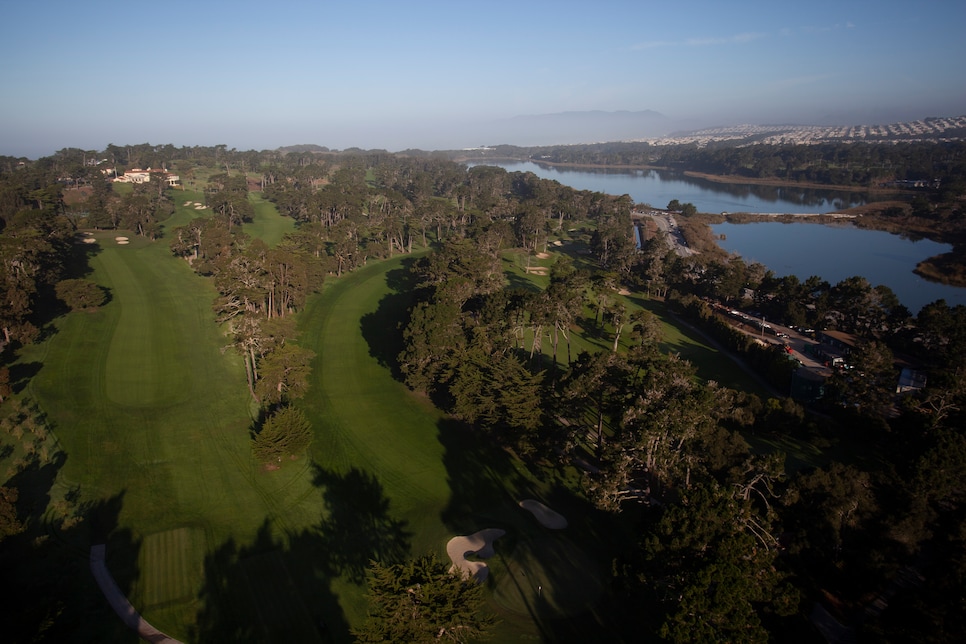 11 / 13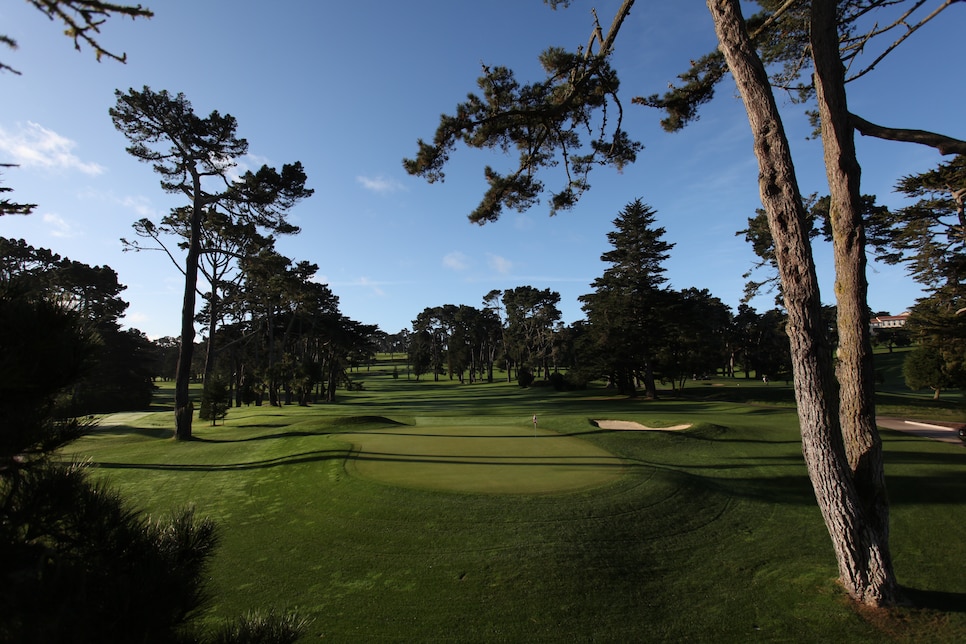 12 / 13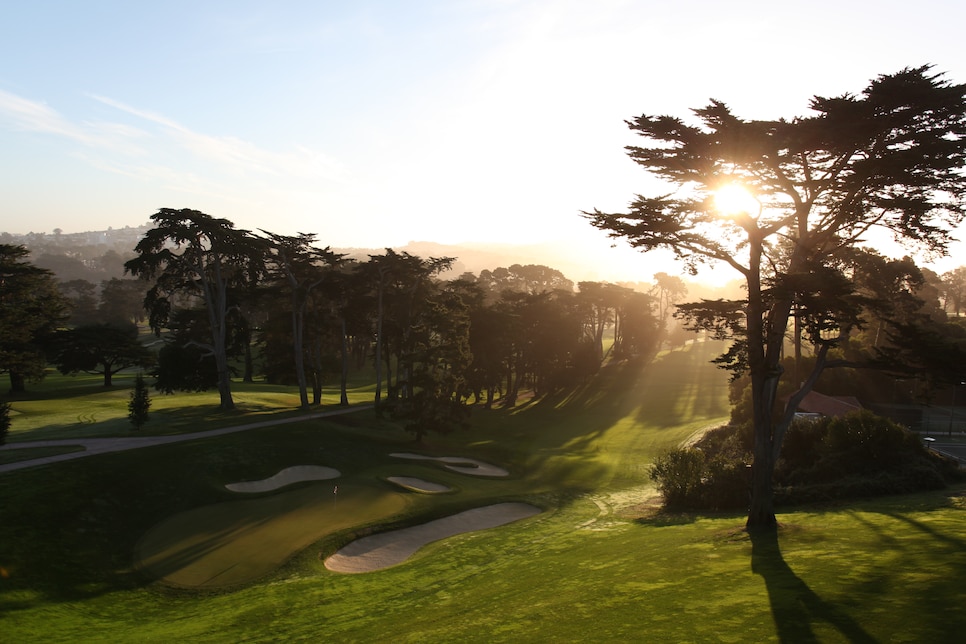 13 / 13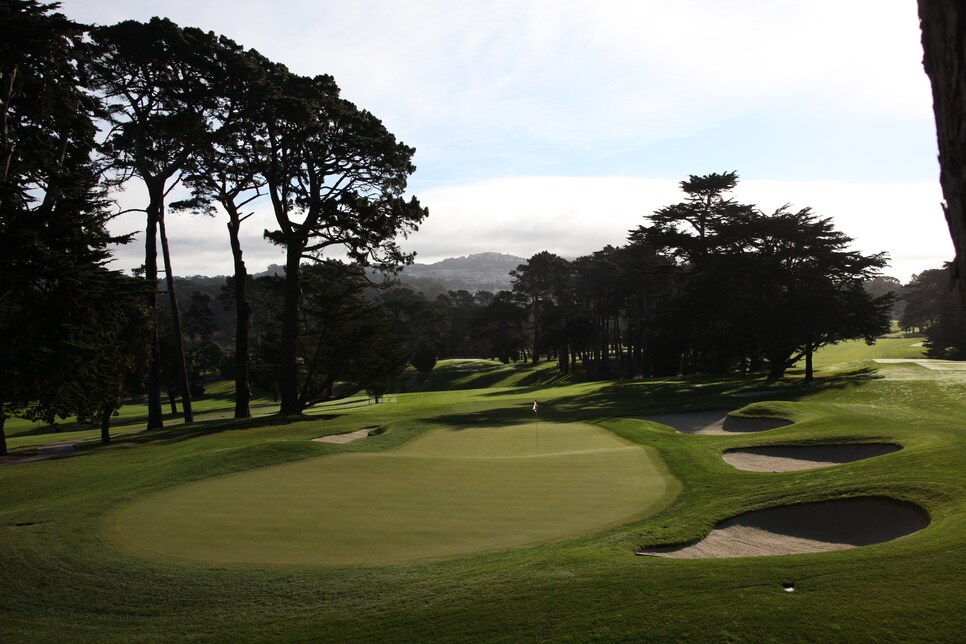 Overview
It seems fitting that, in a town where every house is a cliffhanger, every U.S. Open played at Olympic has been one, too. For decades, the Lake was a severe test of golf. Once it was a heavily forested course with canted fairways hampered by just a single fairway bunker. By 2009, the forest had been considerably cleared away, leaving only the occasional bowlegged cypress with knobby knees, the seventh and 18th greens were redesigned and a new par-3 eighth added. Despite those changes, the 2012 U.S. Open stuck to the usual script: a ball got stuck in a tree, slow-play warnings were given, a leader snap-hooked a drive on 16 in the final round, and a guy name Simpson won. If the past was predictable, the future of the Lake Course might be more mysterious after Gil Hanse and Jim Wagner completed a remodeling in 2023 in preparation for the 2028 PGA Championship.
About
Designer
Sam Whiting/(R) Robert Trent Jones, ASGCA/(R) William R. Love/Gil Hanse & Jim Wagner (RM, 2023)
Awards
100 Greatest: Ranked since 1966.
2023-'24 ranking: 35th.
Previous ranking: 34th.
Highest ranking: 10th, 1985-'88, 1991-'92.
Best in State: Ranked fourth, 2011-'14. Ranked fifth, 2015-'22.
2023-'24 ranking: Sixth.
Previous ranking: Fifth.
Panelists
Ratings from our panel of 1,900 course-ranking panelists
100 GREATEST/BEST IN STATE SCORES
Reviews
1 / 8
Review
"Olympic has a US Open feel through and through. Big scale, super challenging, and right in front of you. Olympic on a nice day is a wonderful walk. The Burger Dog is a right of passage after 10. If you have the opportunity to play Cliffs (9 hole par 3), definitely work in in. It is absolutely gorgeous, and a fun/refreshing walk in a really inviting environment."
Read More
2022
2 / 8
Review
"This is a ball-striker's course, requiring well-placed tee shots to many of the "reverse camber" fairways, and then approach shots to well-guarded greens that provide plenty of interest on their own. Tremendous championship history, though a place where great champions have often been upset by the plucky underdog (including Ben Hogan, Payne Stewart, Arnold Palmer)."
Read More
2022
3 / 8
Review
"The Lake Course at The Olympic Club is frequently criticized for being "too narrow" or having "too many trees." And while this may have been true in the 1980s and 1990s, recent work (some by mother nature) to remove trees has revealed appropriately wide playing corridors that highlight the land movement of the course. The Lake Course provides a phenomenal challenge and requires players to hit a wide variety of shots. The course has great design variety, particularly in its mix of Par 4s and Par 5s. Conditioning is always top notch and with its championship history and location near the ocean in San Francisco, the course and club exude character."
Read More
2022
4 / 8
Review
"Great venue with great views of Lake Merced (especially on the 1st few holes) and incredible elevation change for a "city" course. Impressive design with a mix of driveable par 4s, reacheable par 5s but long par 3s (like the 229 yard 3rd). Due to elevation changes plus the airflow from the ocean, choosing clubs certainly was an appropriate challenge"
Read More
2022
5 / 8
Review
"Green complexes are brilliant. Hard course but really fair. Lots of sidehill lies make for difficult shots. Really firm and fast. A true championship course."
Read More
2021
6 / 8
Review
"New bunkers do not fit the historic nature of this great golf course. Why did they mess with it? While they're at it, change the hairstyle of the Mona Lisa. Still, a great and historic test of golf."
Read More
2018
7 / 8
Review
"Classic northern California layout. No two holes are similar and the conditions are terrific. It has it's own unique feel. Be sure to try their special burger dog!"
Read More
2018
8 / 8
Review
"This course tests all facets of the game and requires distance, accuracy, and finesse on most holes. The variety of shots and amount of thinking required from 14-16 is exceptional. Every hole has some shot or moment when you have to deliver or face a likely bogey or worse."
Read More
2018
Readers
Collection of reviews from our readers
There are no reader ratings yet
Reviews
There are no readers reviews yet. Be the first to write a review.