San Francisco, CA • Private
1 / 4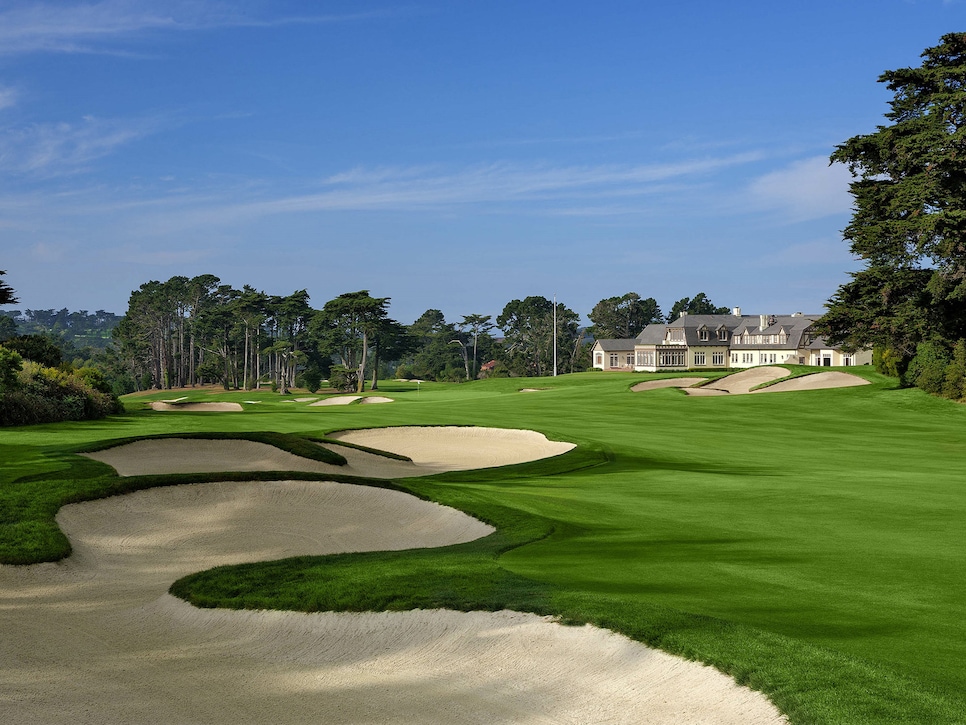 Courtesy of San Francisco GC
2 / 4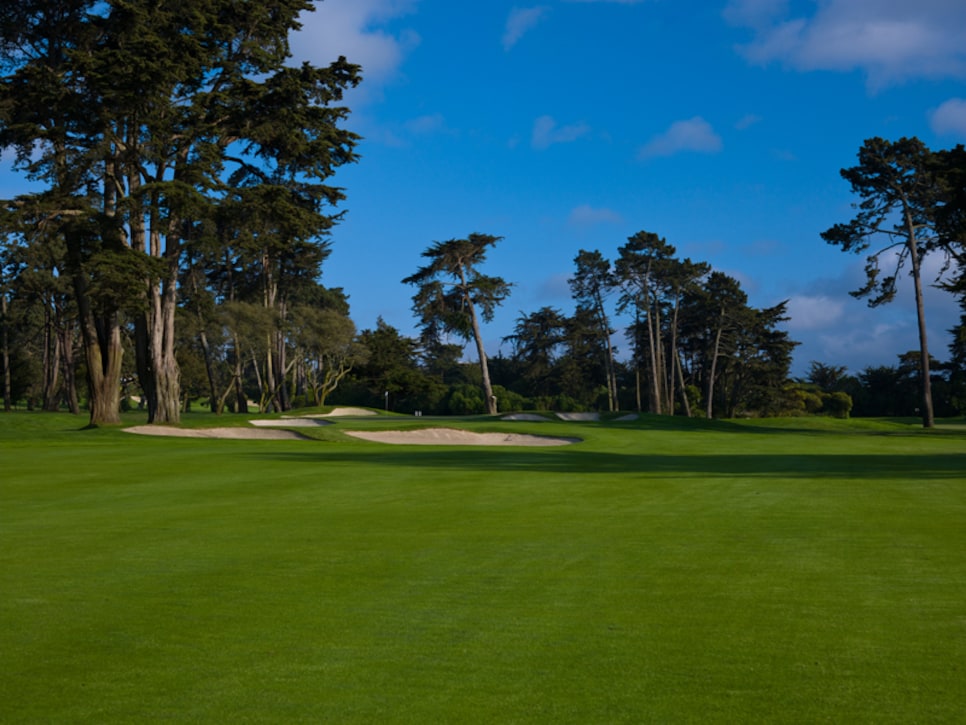 3 / 4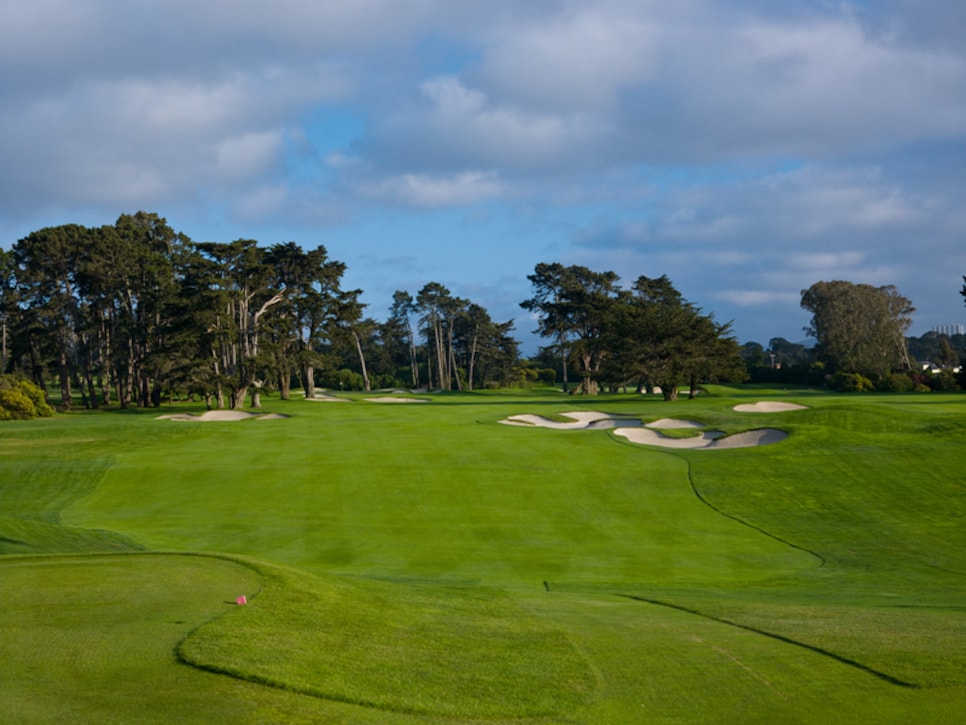 4 / 4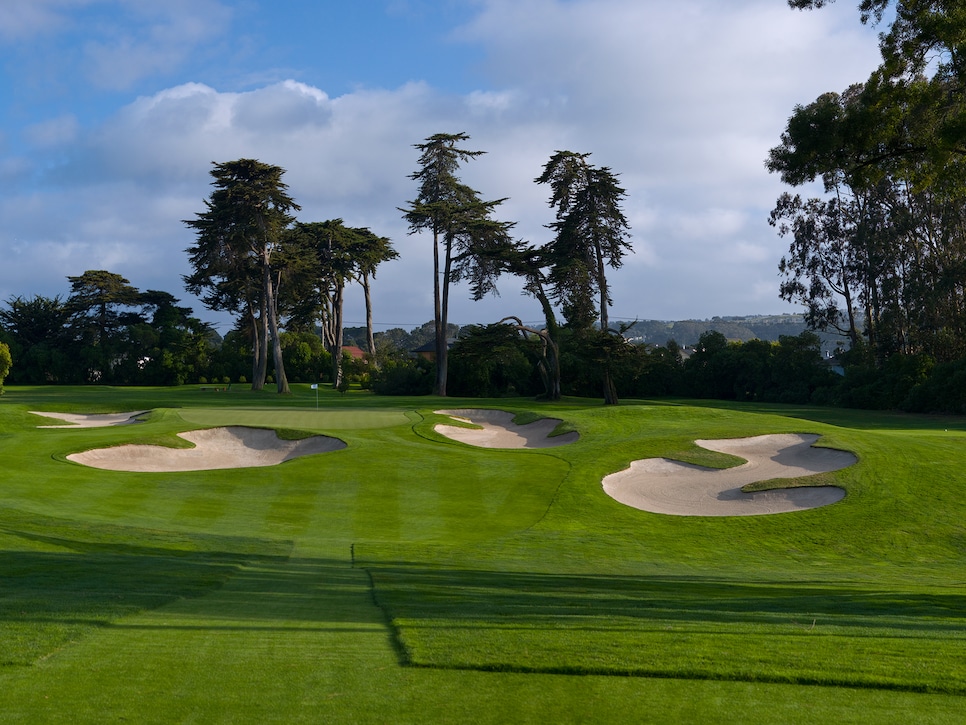 Overview
San Francisco Golf Club's original routing was done mostly by a trio of club members, who first staked out the course in 1918. A.W. Tillinghast remodeled the course in 1923, establishing its signature greens and bunkering. He also added the par-3 seventh, called the "Duel Hole" because its location marks the spot of the last legal duel in America. Three holes were replaced in 1950 in anticipation of a street widening project that never happened. In 2006, the original holes were re-established by Tom Doak and his then-associate, Jim Urbina.
About
Designer
A.W. Tillinghast
Awards
100 Greatest: Ranked since 1971.
2023-'24 ranking: 33rd.
Previous ranking: 36th.
Highest ranking: 18th, 1999-2002.
Best in State: Ranked fifth, 2011-'14, 2023-'24. Ranked sixth, 2015-'22.
Current ranking: Fifth.
Previous ranking: Sixth.
Panelists
Ratings from our panel of 1,900 course-ranking panelists
100 GREATEST/BEST IN STATE SCORES
Reviews
1 / 11
Review
"Beautiful Tillinghast bunkering and challenging yet fair green complexes. Dramatic elevation changes and majestic cypress trees that frame holes yet do not overburden corridors of play. Very unique experience that was seemingly warped back in time. No phones, no yardage books, no laser rangefinders allowed. Caddie was way off on yardage 2-3x so it would have been nice to know actual yardage on those holes. Duel hole is an interesting side story to hole 7."
Read More
2022
2 / 11
Review
"Architect is asking you to work the ball in different directions off the tee. Amazing course 60 yards and in. More accuracy and finesse required than length."
Read More
2022
3 / 11
Review
"A Tillinghast gem. You have to think your way around this course, not a bomb and gouger's layout. Bunkering and green complexes are incredible."
Read More
2022
4 / 11
Review
"Great course, but even better club. A classic all around. Front nine is better than the back nine, but #12 might be the best hole on the property."
Read More
2018
5 / 11
Review
"If you can get an invite to play here, don't pass it up. Awesome course, great locker room and clubhouse. Very traditional club - you must take a caddie, may not use range finders, and the sprinkler heads don't even have yardages! Also, the famous Duel Hole, #7, has a plaque and there are monuments to commemorate the exact location of this historic act."
Read More
2018
6 / 11
Review
"Great course great condition"
Read More
2018
7 / 11
Review
"Tillinghast designed the course in 1915, and remarkably not much, if anything, has changes this time machine of how golf was enjoyed 100 years ago. It takes gps to find a well disguised entrance and make note once you find the course entrance look carefully for the golf shop as it is indeed a shop, not a store, sitting across the parking lot from the preserved wooden club house and modest locker rooms. The first impression is intended, this place is special. No carts, only caddies, no range finders, just advise and the hope for good luck. The course is very enjoyable; rolling hills, tall cypress trees, tactical fairways, difficult bunkering, greens with much imagination. You will remember this visit."
Read More
2018
8 / 11
Review
"Outstanding Tillinghast layout. Beautiful course in outstanding condition."
Read More
2018
9 / 11
Review
"Superb layout and experience. Like stepping back in time - walking only, no shorts, historic clubhouse. Golf as it was meant to be."
Read More
2018
10 / 11
Review
"This place has the feel of the classic courses of Britain and Ireland. Lots of tradition in the design, clubhouse and overall atmosphere. There's nothing else like it on the west coast."
Read More
2018
11 / 11
Review
"Special place. It seems like it's not that hard of a course, but I have never scored well there."
Read More
2018
Readers
Collection of reviews from our readers
There are no reader ratings yet
Reviews
There are no readers reviews yet. Be the first to write a review.