1 / 1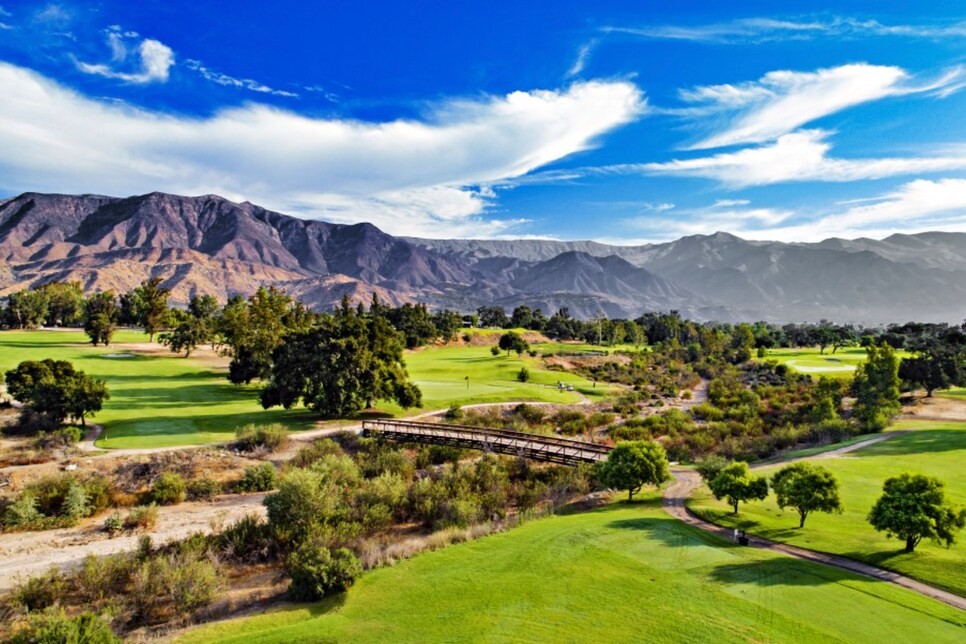 Overview
Some of the best architecture you can play for the price ($40!). Gil Hanse renovated this William F. Bell (architect of Torrey Pines, among others), giving public golfers a chance to play a course with invigorating, strategic options. The greens are interesting—and depending on where the pin is on the day—force the player to focus on shot placement from tee to green.
About
Designer
William F. Bell, ASGCA/Bob E. Baldock/Robert L. Baldock/(R) Gil Hanse/Jim Wagner
Panelists
Ratings from our panel of 1,900 course-ranking panelists
100 GREATEST/BEST IN STATE SCORES
Reviews
1 / 4
Review
"Fun, well maintained muni course. Definitely worth playing your in the area. A little over an hour drive from Los Angeles. Gil Hanse did the renovation in 2005. Scenic, quiet and secluded gem of a course in the Ojai Valley!"
Read More
2022
2 / 4
Review
"An off the radar Public gem in SoCal. Gil Hanse re-do on several occasions, but the routing order that finally got settled on works really well. An absolutely stellar set of strategic greens, with so many different pinnable options on each of them, that then dictates approach angles, which dictates driving positions, which plays into risk/reward for bold or timid play right from the tee(Very Donald Ross!). Width is smartly employed here with good kick plates near hazards off the tee that offer reward if you go there and execute well, which gets you to the right line to make bold plays to the greens. 4 reachable par 5s depending on the days wind, but all with really cool greens, especially at 4 and 5. You can make a 3 or a 7 based on your execution, but the lack of length really draws in players of all levels to gamble, providing very fun shots and likely some very tricky recovery shots after one doesn't pull off a big risk shot. Great variety in the par 4s, with the stout Road-like 8th hole followed by a terrific Bottle-like gambling hole at 9. Fantastic pushed up green on the excellent par 4 12th, with a Raynor's Prized Dog-Leg like green at 14. So much terrific architecture that will absolutely sneak up on the public player, but the California Golf Assoc certainly gets it as they keep having significant qualifying rounds there for their important championships. Big applause to the Superintendent as Soule Park is always in good condition, with green speeds around 10, which allows for really good slope activation and for the contours around and in the green complexes to require thought, strategy and creativity. All at about a $40 fee! I think there is more variety of ideas here at Soule Park than Rustic Canyon. Both played together on the same day would provide a great 1 - 2 punch for likely the top 2 Public Golf Courses in SoCal."
Read More
2021
3 / 4
Review
"Great course. Amazing green complexes and every hole is very different. Course is in a beautiful setting. Great value!"
Read More
2021
4 / 4
Review
"Hard walking course with lots of hills. Smart layout right in the middle of Ojai Valley. Really fun holes and some average holes but over all a great value for a public play golf course."
Read More
2020
Readers
Collection of reviews from our readers
There are no reader ratings yet
Reviews
There are no readers reviews yet. Be the first to write a review.