Betting Odds
Zurich Classic odds 2022: Ryan Palmer can't stop, won't stop teaming up with top players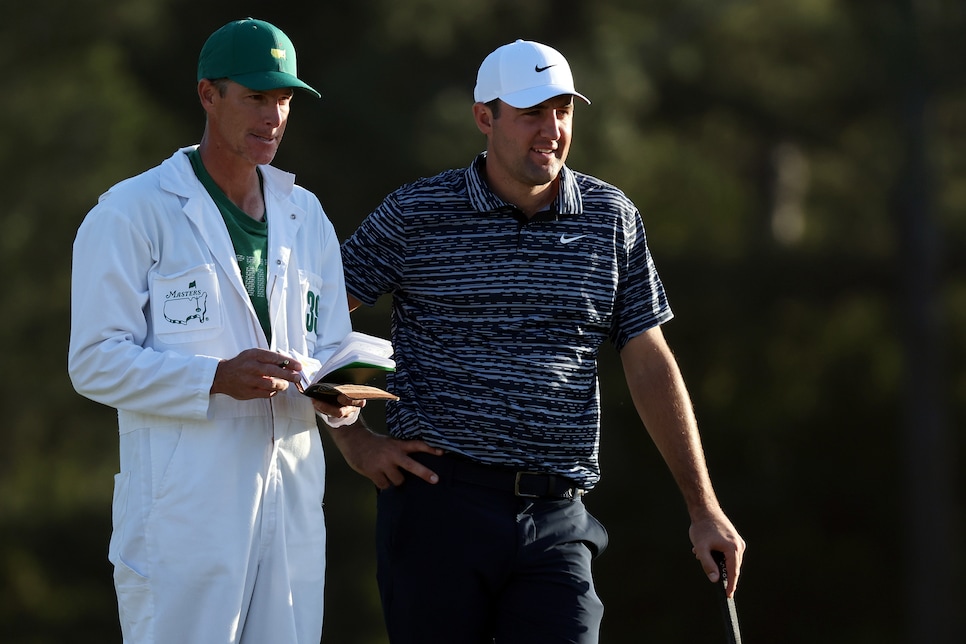 Death, taxes and Ryan Palmer teaming up with the hottest player in the world at the Zurich Classic of New Orleans. How does this man keep doing it?
First, in 2018, Palmer teamed up with Jordan Spieth, the duo missing the cut in the second edition of the team format at TPC Louisiana. At the time, Spieth wasn't quite World No. 1, but he was World No. 3 and had posted consecutive top-three finishes in the Houston Open and the Masters leading into Zurich.
The following year, Palmer paired up with Jon Rahm, not quite yet World No. 1 but on his way to getting there. They won, then ran it back in 2021 and finished seventh.
Palmer is on to bigger and better things in 2022, though, actually teaming up with THE World No. 1 Scottie Scheffler, fresh off his Masters victory. No disrespect to Palmer, but people are starting to wonder how he keeps landing these guys. At 9-1, Palmer and Scheffler are among the top four favorites to win.
Marc Leishman and Cameron Smith, the defending champions, are also at 9-1, just behind co-favorites Collin Morikawa and Viktor Hovland and Patrick Cantlay and Xander Schaffuele.
Here are the odds for the Zurich Classic:
V Hovland/C Morikawa +700
X Schauffele/P Cantlay +800
C Smith/M Leishman +900
R Palmer/S Scheffler +1100
B Horschel/S Burns +1200
T Fleetwood/S Garcia +1600
S Lowry/I Poulter +2000
H VarnerB Watson +2500
J Niemann/M Pereira +2500
M Homa/T Gooch +2800
D Riley/W Zalatoris +2800
D Willett/T Hatton +2800
S Im/B An +2800
K Bradley/B Steele +2800
P Kizzire/J T Poston +4000
C Kirk/B Todd +4000
G McDowell/S Power +4000
G Sigg/S Straka +5000
A Hadwin/A Svensson +5000
M Laird/R MacIntyre +5500
B Snedeker/K Mitchell +5000
J Rose/H Stenson +5000
A Noren/H Norlander +6500
T Merritt/R Streb +6500
M McNealy/J Bramlett +6500
D Ghim/M Schwab +6500
W Clark/C Tringale +6500
C Bezuidenhout/C Schwartzel +5500
J Day/J Scrivener +6500
R Knox/B Stuard +6500
S Brown/K Kisner +8000
B Hossler/S Theegala +9000
L Glover/C Reavie +9000
D Lipsky/A Rai +10000
T Moore/M NeSmith +10000
R Cabrera Bello/E Grillo +10000
B Garnett/S Stallings +12500
S Horsfield/M Wallace +12500
B Kohles/D McCarthy +12500
J Dahmen/S Jaeger +12500
H Higgs/A Smotherman +12500
B Grace/G Higgo +12500
P Rodgers/B Wu +15000
S Ryder/D Redman +15000
T Duncan/A Schenk +15000
C Hoffman/N Watney +15000
H Buckley/A Smalley +15000
S O'Hair/S Piercy +15000
B Hoag/A Long +15000
R Werenski/P Uihlein +15000
P Barjon/T Hoge +15000
K Aphibarnrat/K Kitayama +15000