Fantasy Advice
Zurich Classic 2021 DFS picks: How to gain an edge this week with our expert's winning strategy
This is one of the most interesting weeks of the year for golf DFS. Many of the tour players look forward to the Zurich Classic, and we do, too—as the rare team event offers an opportunity to find an edge over the casual player if you know how to build teams optimally.
DraftKings scoring will allow you to build lineups by selecting teams of players rather than individuals—and you'll receive points based on the scores each team puts up. This week will feature 80 pairs of golfers alternating rounds of fourball aka best ball (Thursday and Saturday) and foursomes aka alternate shot (Friday and Sunday). After the second round, the low 33 teams (plus ties) will make the weekend. In the past three editions of the team format, we've seen some very low scores—the average winning score is 25-under par.
There are a few keys to success and not all of them are tangible. Ideally, you want birdie-makers even if they make a lot of bogeys. You'd expect your partner to save you if you take a big number, so firing at pins and taking risks is highly encouraged. The team dynamic, while intangible, is always important. Do these golfers get along? Have they played together before? It's an inexact science, but something certainly worth noting before setting your lineups.
Here are my favorite plays (and fades) in each price range for the 2021 Zurich Classic.
High Upside: Patrick Cantlay & Xander Schauffele ($11,700 DraftKings | $12,000 FanDuel)
Recent form hasn't been kind to Cantlay, but Schauffele is coming off a T-3 at the Masters. This will be a comfortable pairing, as they went 2-1 together in the 2019 Presidents Cup. When you start combining stats to make a team average, this team seems to make their way to the top of any query. They are the best team in SG/total over the past 50 rounds, 40 rounds, 30 rounds and 20 rounds. When you go very short term, to 10 rounds, they rank third—all from the RickRunGood.com golf database.
Safest Option: Cameron Smith & Marc Leishman ($11,100 DraftKings | $11,600 FanDuel)
The timing is right for this team. Smith has been playing very well, and Leishman has turned his game around since stumbling to the finish line of 2020. Both have experience in this format—Leishman is a seasoned Presidents Cup golfer, and Smith won this event with Jonas Blixt in 2017. The Aussies will be comfortable together, which is always important in team events.
Most Likely To Disappoint: Collin Morikawa & Matthew Wolff ($11,300 DraftKings | $11,500 FanDuel)
Part of me thinks that Wolff will benefit from sharing the pressure with Morikawa, but I'm just not sold on it yet. His driver would normally be a huge weapon in this format, but he's lost a combined 17.44 strokes off-the-tee in his last four starts, per the RickRunGood.com golf database. If he continues to hit the ball like that, this format might actually expose him more than it helps him.
Pick To Win: Jon Rahm & Ryan Palmer ($11,700 DraftKings | $11,900 FanDuel)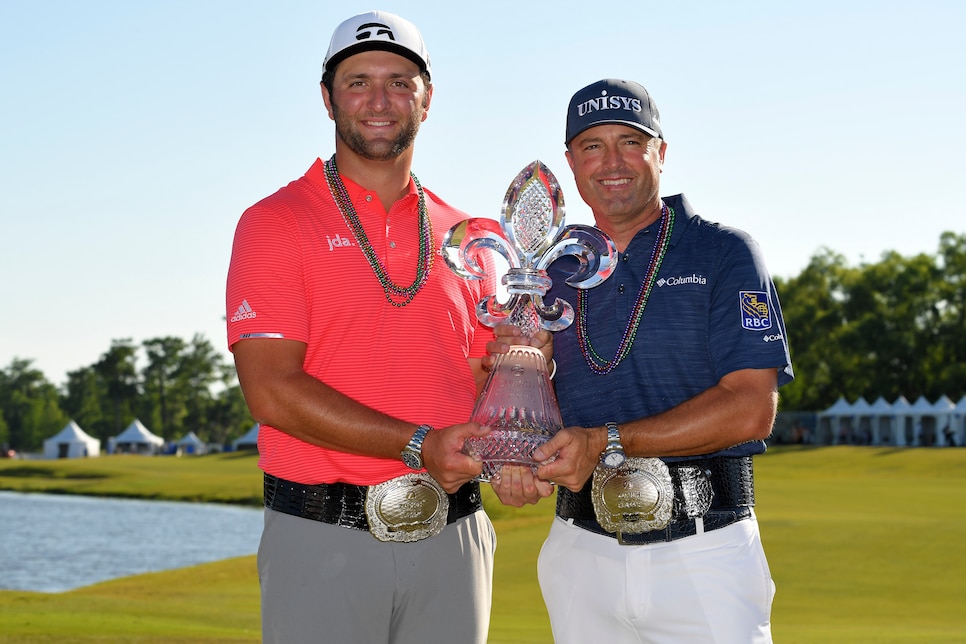 Let's not overthink this, the defending champions are here to make noise. Palmer has won more money at this event than any other golfer since the format change, and he has done it with two different partners. He finished fourth with Jordan Spieth in 2017 and, of course, won in 2019 with Rahm. The crazy part is that Palmer is much better now than he was in either of those years. Pair with him Rahm and they make a formidable team.
High Upside: Scottie Scheffler & Bubba Watson ($10,900 DraftKings | $11,400 FanDuel)
This team has some serious firepower! We've seen what Watson can do with countless examples of him catching fire during his career. Most recently, he made a deep run in the WGC-Match Play and earned a T2-6 at the Masters. His ability to make a bad number is not as devastating this week in a team format. On the other side, Scheffler has already shot a 59 in his career and ranks 16th on tour in Birdie or Better Percentage. This could go sideways—but when these guys stay on the tracks, it's a runaway freight train!
Safest Option: Billy Horschel & Sam Burns ($10,500 DraftKings | $10,500 FanDuel)
Security in this format comes from experience, and nobody has been better than Horschel. He's the only man to win this event as both an individual and member of a team. We saw his recent victory at the WGC-Match Play event, which also gives an edge to streaky players with good timing. Burns hasn't been as good recently, but he's starting to turn the corner. He's earned three top 10s this season and has some of the lowest rounds recorded. That's the volatility and upside that I love in this format.
Most Likely To Disappoint: Justin Rose & Henrik Stenson ($9,500 DraftKings |$10,100 FanDuel)
This is the most difficult team to figure out. On one hand, they are very experienced playing together and own a 6-2 record as teammates in the Ryder Cup. They've also played "better" recently with Rose making noise early at the Masters (finished seventh) and Stenson finishing T-38 in the same event. We know that Augusta National rewards experience, so those results might be skewed a bit. If you combine each of their last 50 rounds, they are losing 0.54 strokes to the field on average every round.
Pick To Win: Max Homa & Talor Gooch ($9,900 DraftKings | $9,500 FanDuel)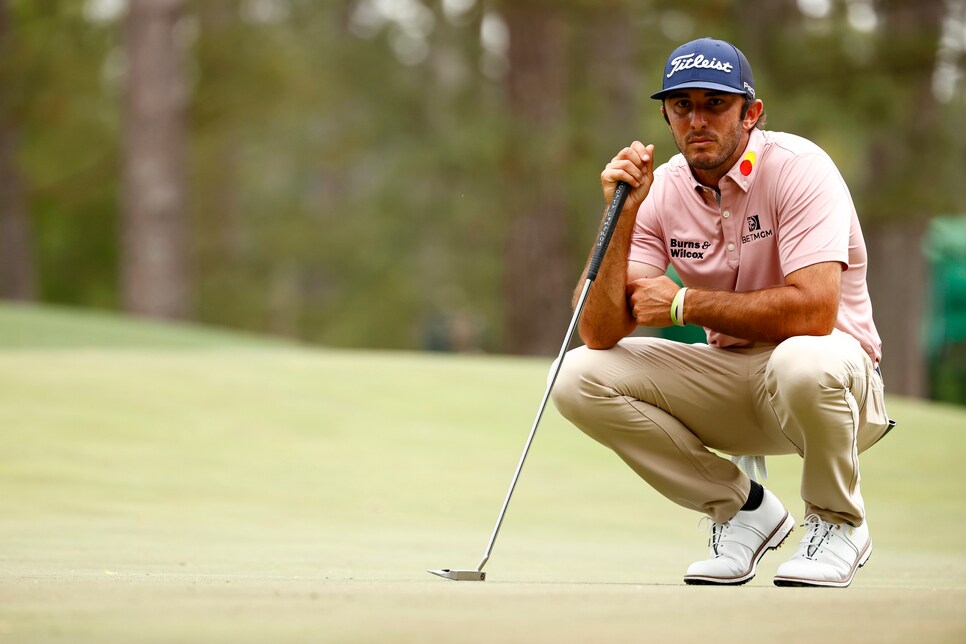 Homa credited much of his win at the Genesis Invitational to Gooch. They played together on Sunday, and Homa noted that it was nice to have a friend there to keep his mind off the task at hand. That is an intangible that many teams won't be able to replicate. Even better, they make a ton of birdies! They have the eighth-best birdie average by team in the past 50 rounds, per the RickRunGood.com golf database. That checks off arguably the two biggest boxes for this week.
High Upside: Justin Suh & Doug Ghim ($8,100 DraftKings | $8,900 FanDuel)
These guys know how to hold their breath! That means when they get under par, they aren't afraid to go deeper. I went to RickRunGood.com and ran the last 50 rounds for each set of teammates and found that this squad makes the fifth-most birdies per round of any team in this field. They certainly make more bogeys too, but that's not nearly as important this week. The idea would be that one of them has a really good chance at birdie on every hole—and when things go sideways for one, the other can save it with a par.
Safest Option: Kevin Kisner & Scott Brown ($8,700 DraftKings | $8,900 FanDuel)
I'm not nearly as high on these two as others might be, but this price seems off. They are one of only four teams that have competed together in all three years since the format change. They have a runner-up finish (playoff), a 15th-place finish and a fifth-place finish. They are incredibly comfortable together and show that on a regular basis.
Most Likely To Disappoint: Graeme McDowell & Matt Wallace ($8,600 DraftKings | $8,600 FanDuel)
This is an interesting pair, and Wallace has flashed on leader boards as of late, but I'm worried about their combined skills. In fact, they are the only team in this price range that is actually losing strokes to the field over their past 50 rounds. Even more troublesome, their biggest shortcoming is the driver and in this format you need to play out of the fairway because it's all about birdies.
Pick to Win: Dylan Frittelli & Kevin Streelman ($8,900 DraftKings | $9,700 FanDuel)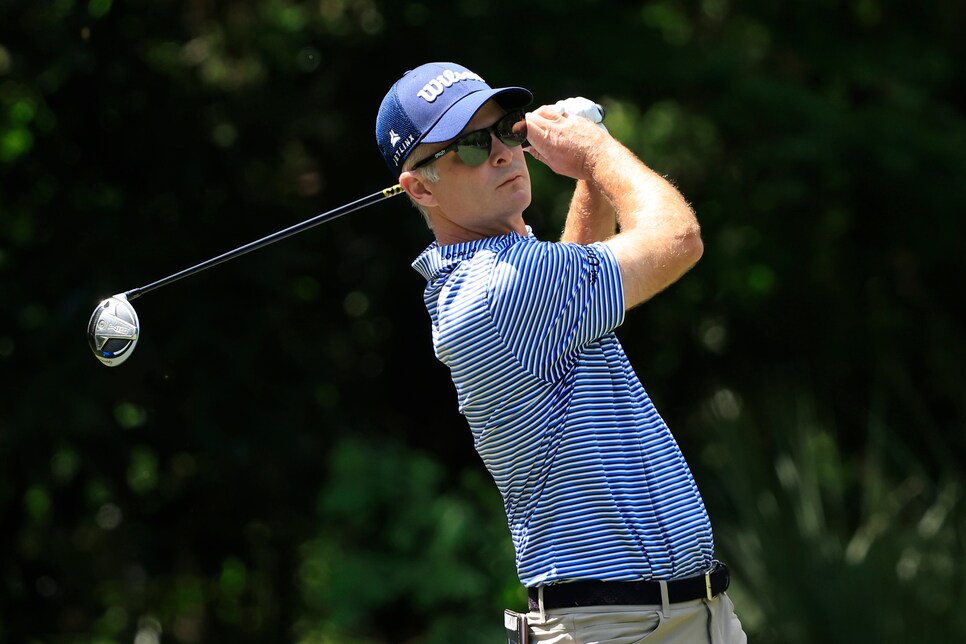 These two are both "poppers," meaning that they had plenty of bad outings, but when things go right they can actually contend for a victory. It's sometimes better than a golfer who just finishes T-38 every week. Frittelli recently made a run deep into the match-play event, had a top 25 at The Players and finished T-5 at the November Masters. Streelman had a similar run at the WGC-Match Play and has earned five top-25 finishes this season.
High Upside: Matthew NeSmith & Chase Seiffert ($7,500 DraftKings | $8,100 FanDuel)
It's rare to find a golfer in this range with an elite skill-set, but that's exactly what NeSmith offers with his approaches. He ranks seventh on tour this season in SG/approach. Pair him up with Seiffert, who has made five consecutive cuts, including a T3 at the Honda Classic, and now we have an attractive longshot.
Safest Option: Brice Garnett & Scott Stallings ($6,700 DraftKings | $7,700 FanDuel)
It's tough to get more average than these two. Combined they are playing to a +0.09 strokes gained average, and they don't deviate from any strokes-gained category by more than 0.09 (from zero). It's incredible. Now, that can be a benefit in this format, especially at this price. Neither golfer is likely to be a liability in any one area, and they should be able to give each other enough looks to grind on the course. I don't expect much, but it wouldn't be a surprise to see them on the weekend.
Most Likely To Disappoint: Doc Redman & Sam Ryder ($7,000 DraftKings |$8,200 FanDuel)
Admittedly, Ryder has been excellent—earning two top 10s in his past three starts. But I'm worried about Redman. This calendar year has featured him missing the cut in five of his eight starts with a T-44 as his best finish. It's seemingly a different ailment each week, which could be troublesome in this format.
Pick To Win: Peter Uihlein & Richy Werenski ($7,100 DraftKings | $8,300 FanDuel)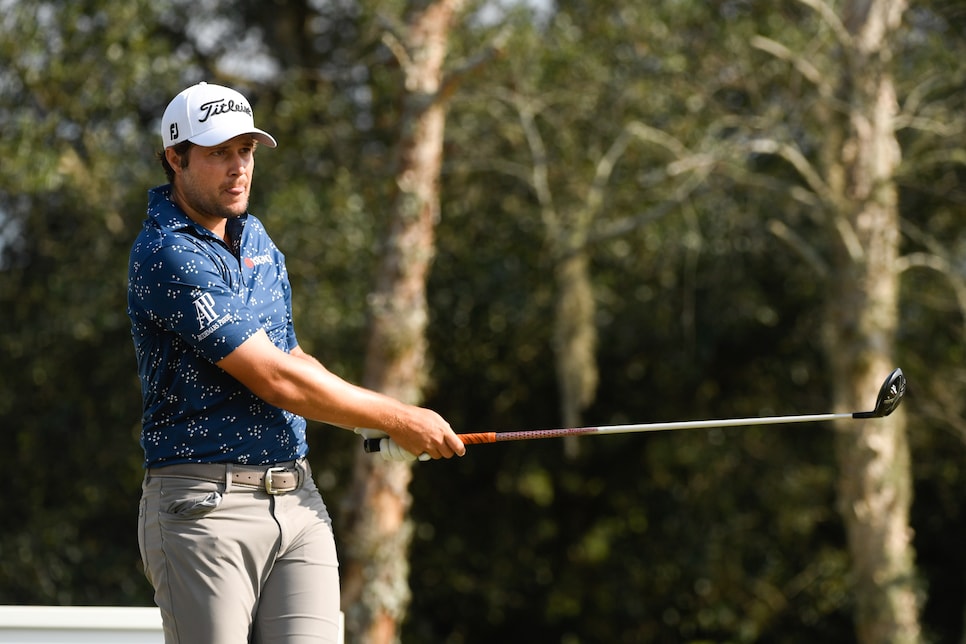 Uihlein is fresh off his Korn Ferry Tour victory last week, and he's been playing well on that circuit. He also finished runner-up just four starts ago. Werenski enters off three consecutive missed cuts but maybe a format change is the spark he needs. Prior to this stretch he had made five consecutive cuts, including a T-4 at the Arnold Palmer Invitational.