Gambling
Zozo Championship DFS picks 2022: Why I'm encouraged by Hideki Matsuyama this week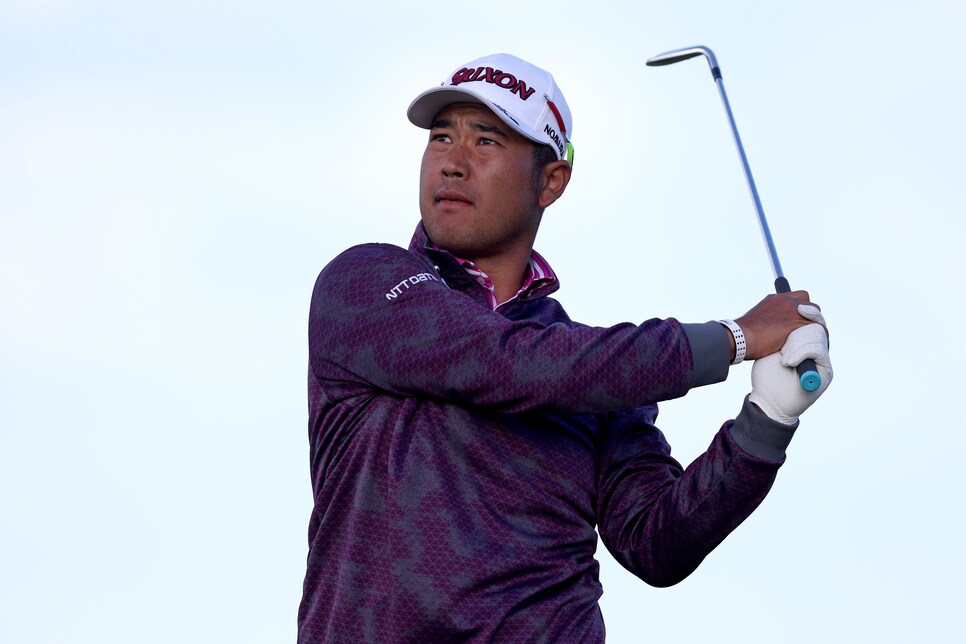 For a third time, the PGA Tour heads to Japan's Accordia Golf Narashino Country Club for the Zozo Championship, a short field with no cut. That means, barring DQs or WDs, every player is guaranteed four rounds.
The tree-lined fairways of Narashino bring tight, shorter layouts such as Colonial Country Club or Harbour Town to mind, but the top-notch conditions could also provide plenty of Augusta National vibes. It's interesting because the 7,079-yard design doesn't truly mandate players hit fairway woods to the middle of the fairway—according to my RickRunGood.com course key stats model, driving distance is the most correlated stat to success at this course. That might not be entirely what you'd expect when looking at the scorecard.
The scorecard is unique, featuring five par 3s and three par 5s, leaving 10 par 4s. Those par 4s are either short (under 425 yards) or long (over 486 yards). There's no "medium length" par 4 on this golf course, which should provide a solid test and require the winner to have a skill-set across multiple spectrums.
Here are the players who have my interest—and those who certainly don't—this week at the 2022 ZOZO Championship.
Golfers I'm Definitely Playing
Hideki Matsuyama ($10,400 DraftKings | $11,600 FanDuel)
Hideki turns into a superhero when he plays golf in Japan. In the two editions of this event held in his homeland, he won (2021) and finished second (2019). If you consider the Olympics in Japan, you can add a fourth-place finish to that record. After struggling this summer, it appears Matsuyama is starting to find his game again. He's been excellent on approach in his past two starts, which is true to the Hideki DNA.
Cameron Young ($9,300 DraftKings | $10,900 FanDuel)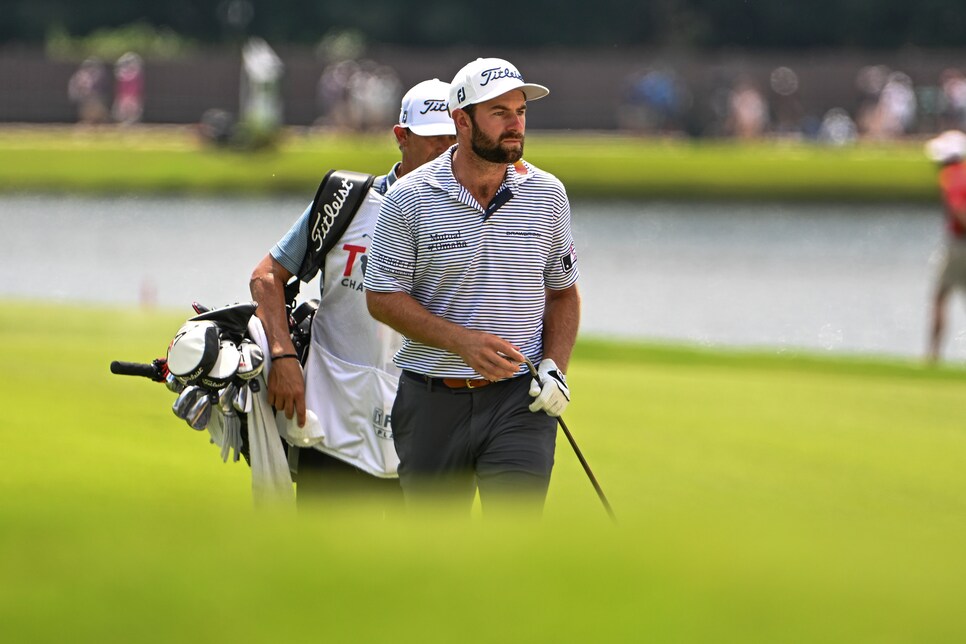 We only have two years of data for Narashino but one thing is clear—long hitters have thrived. In fact, there's no other course on the PGA Tour schedule this season where driving distance will be more correlated with success, as mentioned previously, per the RickRunGood.com course key stats model. Not only can Young bomb it off the tee, but the rest of his game is stout. He gained 10-plus strokes from tee to green five times over his past 10 measured starts. It's only a matter of time before he breaks through for a victory.
Tommy Fleetwood ($9,200 DraftKings | $10,600 FanDuel)
Tommy Lad is back! Over the past 50 rounds, Fleetwood has gained 1.32 strokes per round, the second-most of anyone in this field (only trailing Schauffele), per the RickRunGood.com golf database. He hasn't played a lot of competitive golf recently, but he has earned two T-4 finishes at the Scottish Open and Open Championship, then followed that up with a T-57 at the BMW PGA Championship and T-22 at the Alfred Dunhill Links Championship. He's only lost strokes to the field on three occasions in the past 13 months and finished seventh and 22nd in his two trips here.
Cam Davis ($8,500 DraftKings | $9,500 FanDuel)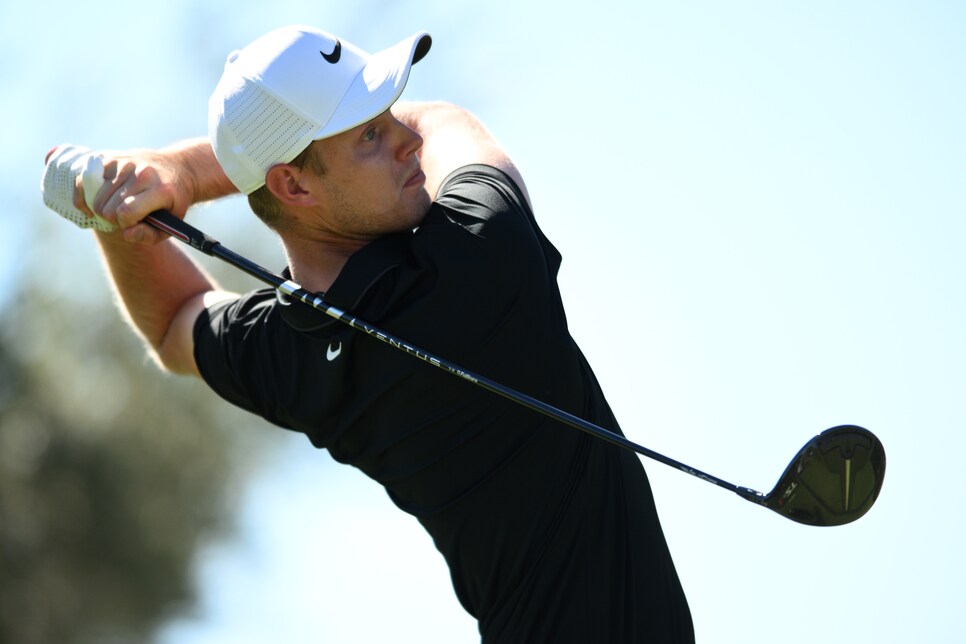 For years, we've realized the raw talent possessed by Cam Davis, but now he's starting to mature, and he's turning into one of the best young players in the game. The results speak for themselves—five top-20 finishes in his past seven starts, plus an excellent showing at the Presidents Cup. Davis has the length off the tee and the ceiling to contend this week in Japan.
Hayden Buckley ($6,800 DraftKings | $8,200 FanDuel)
I was on-site last week, and I followed Buckley around TPC Summerlin for a decent bit. I saw plenty of frustration and shots left out there. Despite that, he finished T-20, his second straight top-20 finish. He's a stellar driver, gaining strokes off-the-tee in 16 straight measured events. That'll be valuable around this course.
Collin Morikawa ($10,200 DraftKings | $11,300 FanDuel)
Surrounded in pricing by the likes of Schauffele, Matsuyaka and Tom Kim—it's possible that Morikawa goes overlooked at the top of the board. Despite some volatile putting weeks, he's still one of the best approach players in the world. He's only lost strokes on approach twice dating back to this event last year. Fresh off a solid Presidents Cup appearance, Morikawa should be ready to rock in Japan.
Si Woo Kim ($8,800 DraftKings | $10,000 FanDuel)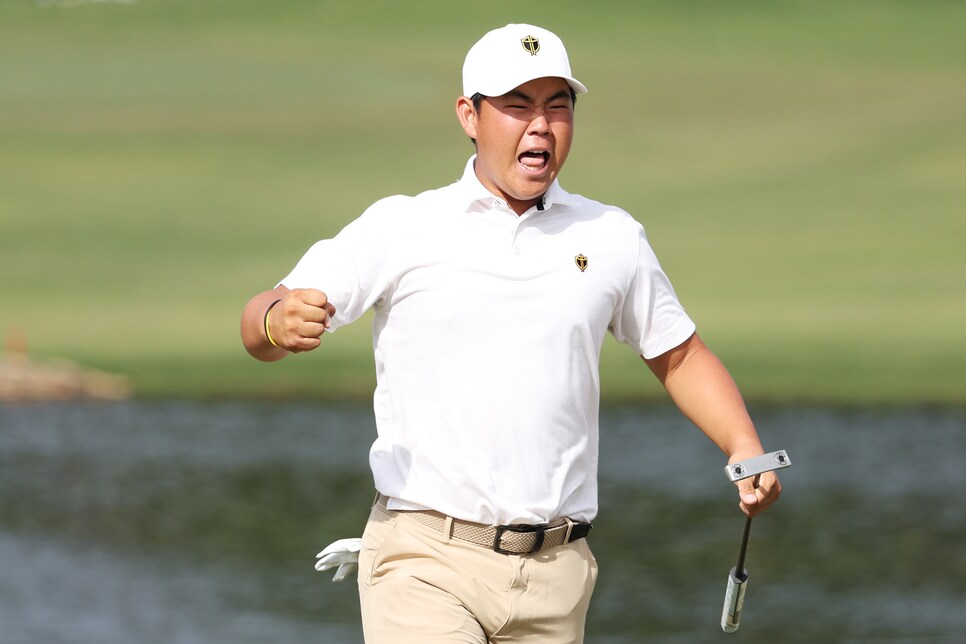 Always an excellent ball-striker, Si Woo Kim took a drastic step and started using a "broomstick" putter recently. He first put it in play at the Shinham Donghae Open, an Asian Tour event, in early September. He finished T-5 and then used it to become the leading point scorer for the International Team at the Presidents Cup. Finally, he used it at the Shriners last week, so we were able to get ShotLink data for the first time. He gained 2.33 strokes with the putter and finished T-8. If he's plugged this major leak in his game, he'll be dangerous moving forward.
Sebastian Munoz ($8,100 DraftKings | $9,800 FanDuel)
Munoz was elite at the Presidents Cup, going 2-0-1 and earning 2.5 points for the International Team. When playing well, Munoz is a great driver with the ability to get hot with his putter. He's surprisingly consistent, gaining strokes to the field in all but two starts this calendar year. Now he'll look to improve on his T-4 finish from last year.
Sepp Straka ($7,900 DraftKings | $9,800 FanDuel)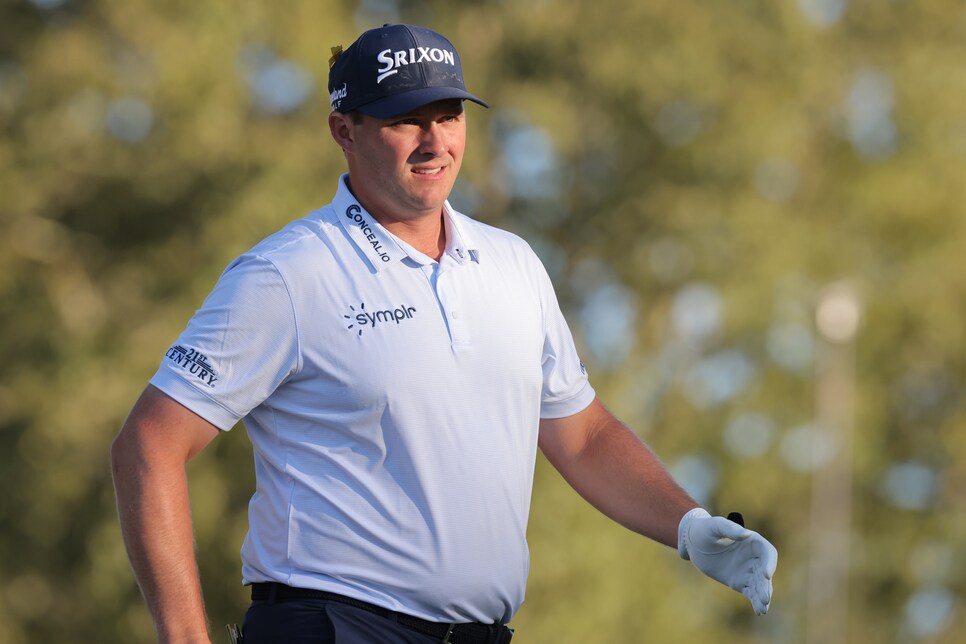 It was Straka who came up short in Jackson, losing to Hughes in a playoff. Despite the disappointment, that means Straka has two runners-up and a T-7 in his past three starts. His approach numbers are impressive, gaining at least 3.6 strokes in each of those starts. If you only consider the past 12 rounds, Straka is gaining 2.15 per round—the best mark in the field.
Mackenzie Hughes ($7,600 DraftKings | $8,800 FanDuel)
Hughes found victory two weeks ago in Jackson, Miss.—a result he was building toward with a T-46 and T-25 in his two starts prior. Now he has a stat profile of an exciting golfer from fairway through green. The rest of the field will be able to separate themselves from Hughes off the tee, but that same story didn't stop him from finishing T-4 last year.
Corey Conners ($9,000 DraftKings | $10,300 FanDuel)
This has not been a stretch of golf that will make Conners proud. He lost nearly eight strokes putting and finished 26th (out of 30) at the Tour Championship. Then he missed the cut in Napa to start his new season and followed that up with a dismal performance (0-4-0) at the Presidents Cup. I believe in the talent of Conners, but I'm going to take a "wait and see" approach for now.
Maverick McNealy ($8,400 DraftKings | $9,400 FanDuel)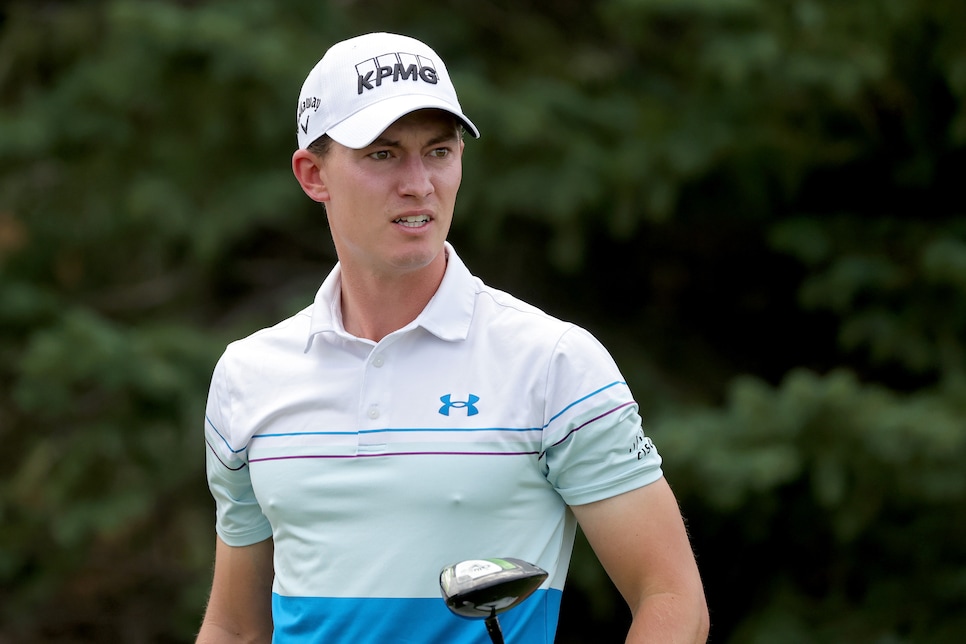 McNealy broke out of a mini-slump by finishing T-10 last week in Las Vegas. However, after digging deeper, you'll realize he gained 10.55 strokes putting and lost strokes in every other category. That putting performance was the second best of his career, per the RickRunGood.com golf database, and unlikely to happen again. His ball-striking has lost him strokes to the field in eight of his past 11 starts.
Brendan Steele ($7,400 DraftKings | $9,100 FanDuel)
Steele was an exciting option when he was one of the best ball-strikers in the field, but I'm not sure we can call him that anymore. Over his past five starts he's gained 8.81 strokes in the ball-striking categories, which actually sounds pretty good. However, in his five previous starts, he gained 33.18 strokes. Also worth noting that in his most recent five, he's given away 20.76 strokes in the short-game categories. The math isn't really adding up here for Steele.
Luke List ($7,300 DraftKings | $9,200 FanDuel)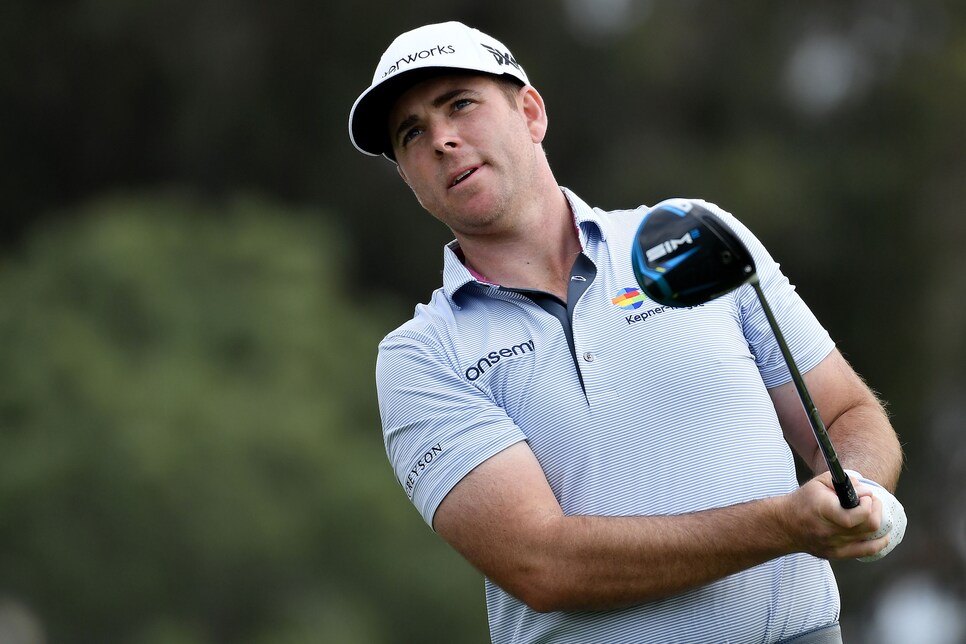 With limited course history for the field, it's enticing to find someone like List, who finished T-7 at this event last year. However, it's been a massive struggle for List this year, and he'll enter the week with five MCs in his past six starts. His last top-15 finish came in January—his win at the Farmers Insurance Open and he's only had one top-25 during that stretch. He's losing 0.98 strokes putting per round over his last 50—by far the worst in the field.
Rickie Fowler ($7,400 DraftKings | $9,600 FanDuel)
Last week was full of optimism for Fowler who missed the cut in Las Vegas. Even more worrisome, he has yet to display a ton of control with his driver. He lost 3.69 strokes off the tee last week, which is reminiscent of his dismal spring. If he struggles with driver this week, it'll significantly narrow his path to success.