J-E-T-S
There's nothing more embarrassing than this New York Jets stat, end the season now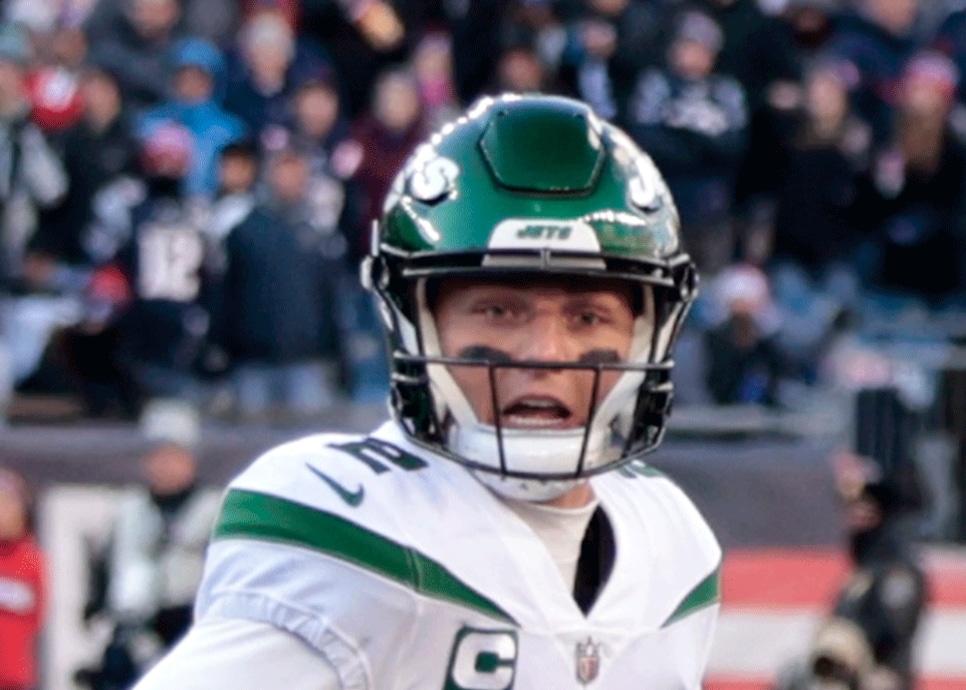 The New York Jets are technically a good team this year. They're 6-4, in the playoff picture and are coming off an impressive win against the Buffalo Bills. So why are they so damn embarrassing?
On a day in which the Jets and Patriots played to a 3-3 stalemate with just seconds left, New York managed to lose in the Jetsiest way possible giving up a punt return touchdown as the clock ticked down. It was ridiculous and (in all honesty) f—king hysterical, even as a Jets fan.
If you were only to see this highlight, you might think that the Jets' special teams were responsible for this loss … but that is certainly not the case.
The New York Jets offense was so putrid that "putrid" would be a step up from what we witnessed. The Jets were so awful they couldn't even average yards in the second half.
Now, you might be thinking that this is falsified information or taken out of context. Nope.
On 27 offensive snaps, Gang Green had two yards of total offense in the second half. Here's the math to back that up. We're shocked too.
A reputable quarterback might take some responsibility for letting down a ravenous defense or at least let it weigh a little on his shoulders. Not Zach Wilson!
At least Jets fans—calm, optimistic, reasonable Jets fans—are taking it all in stride.
Things are great in New York/New Jersey. Only this team could make 6-4 look like an atrocity.