Rules
Recent college grad disqualified in Korn Ferry Tour debut for using distance measuring device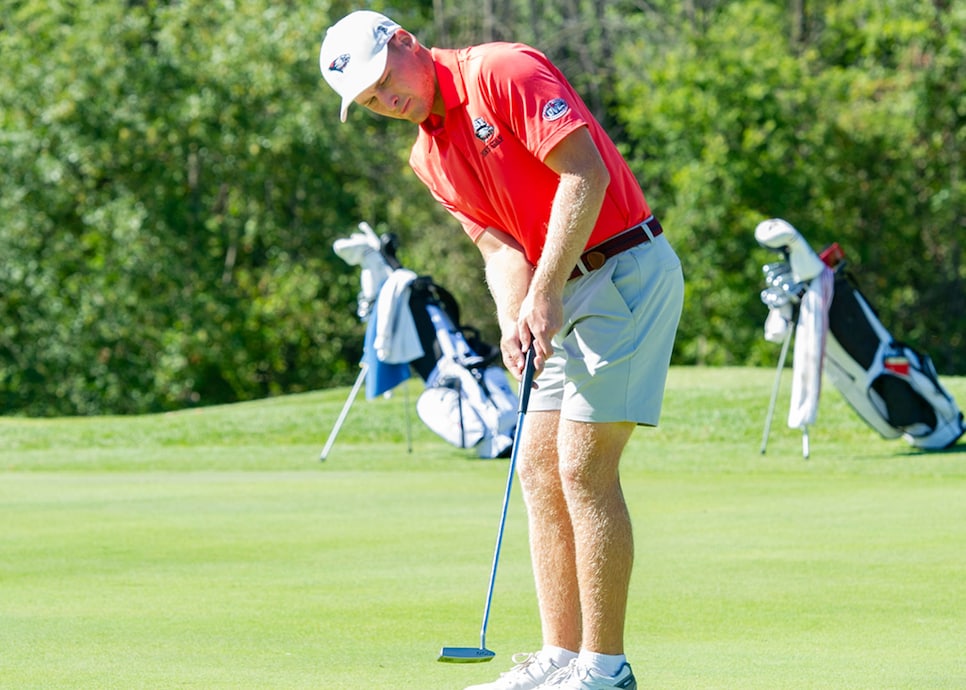 Zach Williams, a recent graduate of Southern Indiana, mistakenly used a distance measuring device on his first two holes in his Korn Ferry Tour debut, leading to him being DQ'd. (Photo courtesy of Southern Indiana athletic department)
There are auspicious debuts in professional golf, and then there's what Zach Williams experienced this week at the Korn Ferry Tour's Memorial Health Championship. Just two holes into his opening round on Thursday at Panther Creek Golf Club in Springfield, Ill., making pars on both, the 23-year-old was disqualified from the event because he had used a distance-measuring device.
Monday Q info's Ryan French was the first to report on the incident:
The Korn Ferry Tour uses Model Local Rule G-5, which prohibits players from obtaining distance information from a DMD during a round. Players receive a two-stroke penalty for violation the rule once, but because Williams had it used multiple times, he was subject to a DQ.
Only three days earlier, Williams, a recent graduate of Southern Indiana, successfully Monday qualified to get into his maiden KFT event. Interestingly, distance measuring devices are permitted for use in KFT's Monday qualifiers. They are also allowed in various other mini-tour events and amateur tournaments.